The city of Shichigahama in Miyagi Prefecture recently published an anime short film entitled "I Found it in Shichigahama" (Japanese: "Shichigahama de Mitsuketa") and is based on the earthquake and the resulting tsunami of March 11, 2011.
Shichigahama Anime Revolves Around Reconstruction
The 20-minute short film explores the lessons of the natural disaster that struck Japan more than a decade ago, as well as the 10-year history of the reconstruction of Shichigahama. For the production, the city collaborated with the animation studio Jichitai Anime and the company Kawaguchi industrial Printing Corporation.
Naoya Ishikawa was responsible for the script, storyboards and key animations, while Shunsuke Morita contributed the music. The staff of Shichigahama Town Hall represented various residents and extras.
The film stars Ayaka Nanase (Izumi Murata in "Two Car") as Yayoi, Noriko Hidaka (Shalnark in "Hunter x Hunter") as Kaito, Shiori Tamada as Nagi, Mark Ishii (Lev Haiba in "Haikyu!!") as Minato and Minami Kurisaka as Michiru.
The Tohoku earthquake occurred on March 11, 2011, at 2:46 p.m. off the coast of northeastern Japan and had a magnitude of 9.0. A series of aftershocks followed before several tidal waves hit Miyagi and other northeastern prefectures. More than 15,000 people were killed.
Shichigahama Visual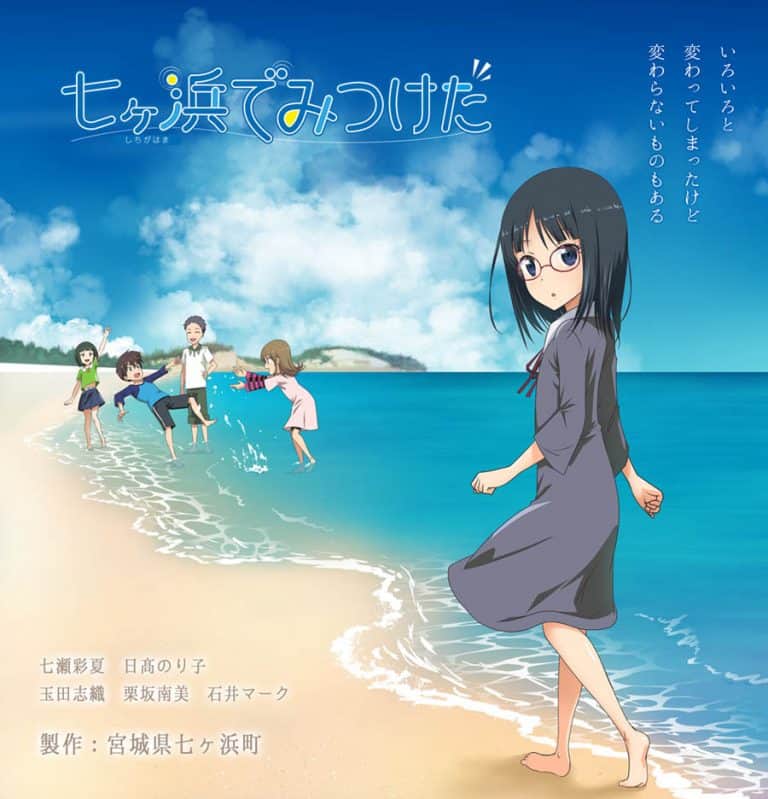 Shichigahama Short Film