Almost two years ago, it was announced that ten new projects would be "Steins; Gate" are in the works. While some of these projects have already been announced, another project now seems to be on the verge of being unveiled.
Announcement in Just Under Two Weeks
On the Twitter account of the "Science Adventure" series, which also includes the "Steins; Gate games, an image was released today showing the number 0.210317 on a divergence meter. If you read it like a Japanese date, the 17th of March 2021 will come out. The accompanying tweet is marked with the text "The story should be recreated".
It is not yet clear whether this is actually a teaser for an upcoming announcement. In the past few hours, the unconfirmed rumour that this was an anime implementation of the visual novel "Anonymous; code.
The first "Steins; Gate' game was released on October 15, 2009 for Xbox 360. Meanwhile, the franchise consists of six games as well as two anime series and one movie.
Steins; Gate Teaser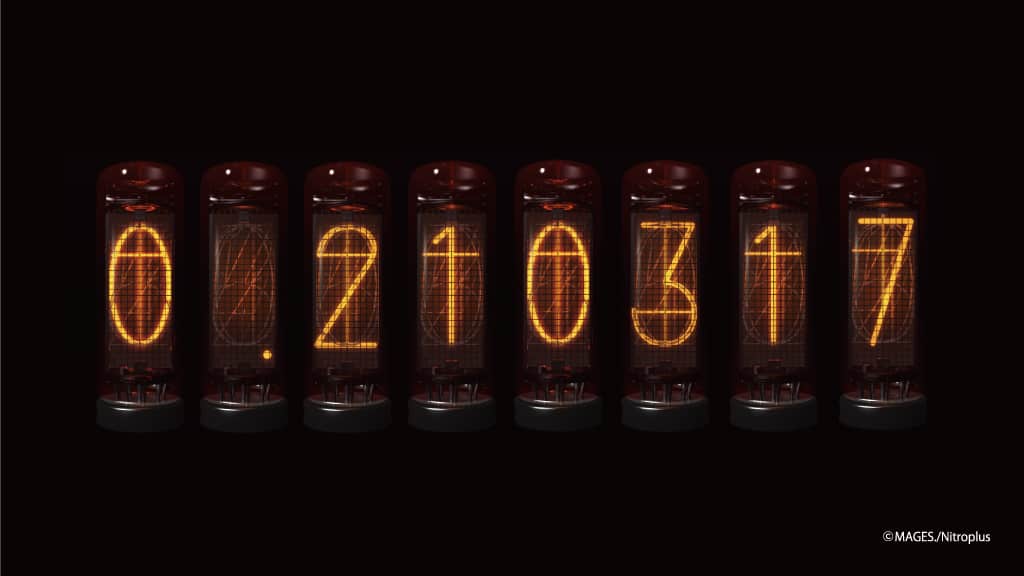 Steins; Gate Action
The eccentric 18-year-old student Rintarou Okabe and his two best friends run a secret laboratory in Akihabara. When Rintarou actually manages to send text messages into the past with a microwave, he learns first-hand what it means to change the present…