Artists can change our lives as hardly any other person can. These artists also exist in the anime and manga industry. In this section, the Japanese artists are pulled out of their art and examined in more detail.
Sui Ishida is the mangaka of Tokyo Ghoul and Tokyo Ghoul:re. Sui Ishida is just a stage name. So this mangaka is like a shadow. He makes sure that no personal information about him is published. Ergo, unfortunately, there is only scant information about his private life. Even if you might think that drawing a manga is only a positive experience, you can see from Tokyo Ghoul that there are also negative sides.
About Tokyo Ghoul Author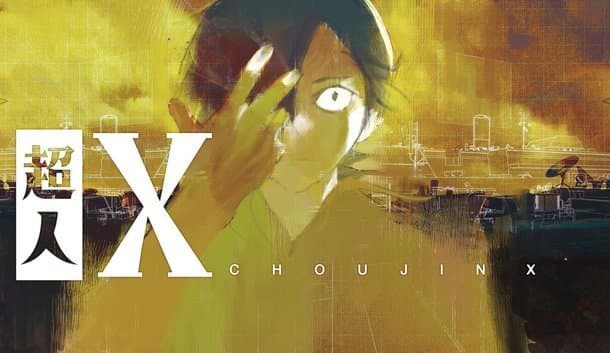 Sui Ishida was born on December 28 in Fukouka Prefecture, Japan. He is best known for Tokyo Ghoul. Unfortunately, as already mentioned at the beginning, you know nothing about the private person itself. Most of this was learned in a farewell letter in the last Tokyo Ghoul:re volume. But don't worry, you don't have to read the last volume to learn about it. The most important thing will be mentioned in this article. Nevertheless, it is recommended to buy the last manga of Tokyo Ghoul:re, as you will learn first-hand what Sui Ishida wanted to say.
Success of Tokyo Ghoul
Tokyo Ghoul was released from 2011 to 2014. The successor Tokyo Ghoul:re released from 2014 to 2018. Tokyo Ghoul sold more than 34 million volumes. Tokyo Ghoul also won second place in the Manga category at the Sugoi Japan Award, which is an award for exceptional achievement in the anime, light novel and manga categories.
Experiences of Sui Ishida
However, this success also has negative sides. In the last volume of Tokyo Ghoul:re, the author talks about them. Frighteningly, this letter reads almost like a suicide letter. He writes in the letter about his childhood, his beginnings in drawing, his school years, finding a job and his experience with Tokyo Ghoul. The latter is said to have had strong as well as negative effects on his body.
Since the seventh volume of the original work, he has suffered from burnout. Nevertheless, he did not pause the manga because he was afraid that even a one-week break would develop into an even longer break. Ergo, he met one deadline after another. The only break he had was between the two manga and this one was also quite short. This break was so short because Sui Ishida fears that his motivation or discipline would collapse if he enjoyed too long a break. The problems became bigger. He lost his sense of taste due to the stress. In other words, he also became a ghoul.
Not only were their negative sides, but he also had happy experiences. So he got to know the mangaka of Hunter X Hunter. He was enthusiastic about this. In addition, Sui Ishida was allowed to draw a one-shot for Hunter x Hunter. He was also allowed to choose his favorite songs for the anime adaptation of Tokyo Ghoul.
Meanwhile, he is proud to have finished his manga. Now is working on a new manga "Choujin X" (Superman X).
Tokyo Ghoul Storyline
Having just escaped death, high school student Ken awakens as a ghoul. At first, everything is normal. But then he begins to develop an appetite for humans – which raises some moral questions. Ken would rather kill himself than eat people. But it doesn't get that far, because apparently there are others like him. A secret society of ghouls has long lived among us.