On the official website of the anime adaptation of "Super Cub", it was announced today that the series will be broadcast on Japanese television from April 2021. In addition, a new visual has been released, which you can find below.
Anime is Created in Studio KAI
"Super Cub" is directed by Toshiro Fujii ("Boruto: Naruto Next Generations, Attack on Titan") at Studio KAI. Toshizo Nemoto ("Log Horizon") is responsible for the series composition, while Tohru Imanishi contributes to the character design. Tomohisa Ishikawa and ZAQ compose the music.
The film stars Yuki Yomichi (no roles known) as Koguma, Ayaka Nanase (Yoshino in "Sakura Quest") as Reiko and Natsumi Hioka (Kotoha in "Mitsuboshi Colors") as Shii Eniwa.
The original Light Novel was written by author Tone Koken, who has been publishing it with illustrations by Hiro at Kadokawa since May 2017. A manga adaptation of Kanitan has been published in comic new type magazine since December 2017.
Super Cub Visual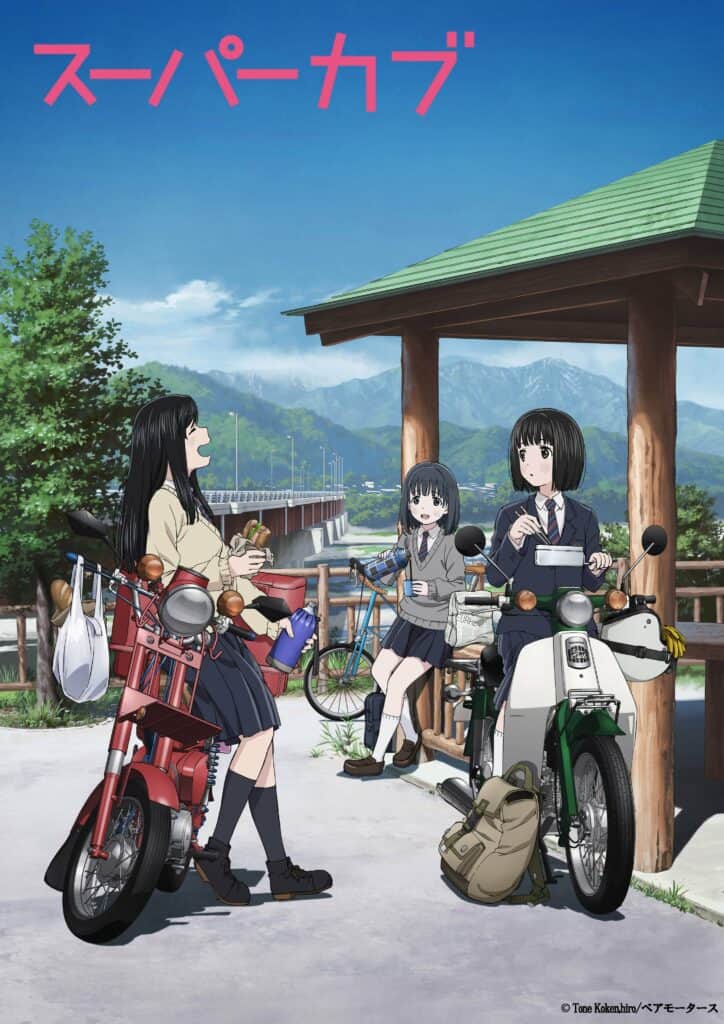 Super Cub Action
The story revolves around Koguma, a girl from a high school in Yamanashi. She has no parents, friends or hobbies. Their everyday life is empty. One day Koguma gets a used Honda Super Cub motorcycle. With this she sets off for her first school visit on a motorbike.
Going out of gasoline and detours become a small source of adventure in Koguma's life. She is happy with this strange change. Then she is also approached by her classmate Reiko, who tells her that she also rides her motorcycle to school. A Super Cub allows you to open up the world of a lonely girl and lead her into a new everyday life with new friendships.