The two animation studios P.I.C.S. and OLM announced today that a new original anime is currently in the works with Odd Taxi.
Odd Taxi Anime Release Date
The anime is directed by Mugi Kinoshita, making his directorial debut. The screenplay is written by Kazuya Konomoto ("Black School Rules, Setoutsumi"), while the music is contributed by hip-hop artists PUNPEE, VaVa and OMSB.
The production of the animation is being produced by Studio P.I.C.S., which was previously responsible for "The Journey Home" and Studio OLM, which is known for various "Pokémon" anime as well as "Inazuma Eleven".
The series will launch on Japanese television in April 2021. You can watch a first promo video as well as a visual later in the article.
Odd Taxi Visual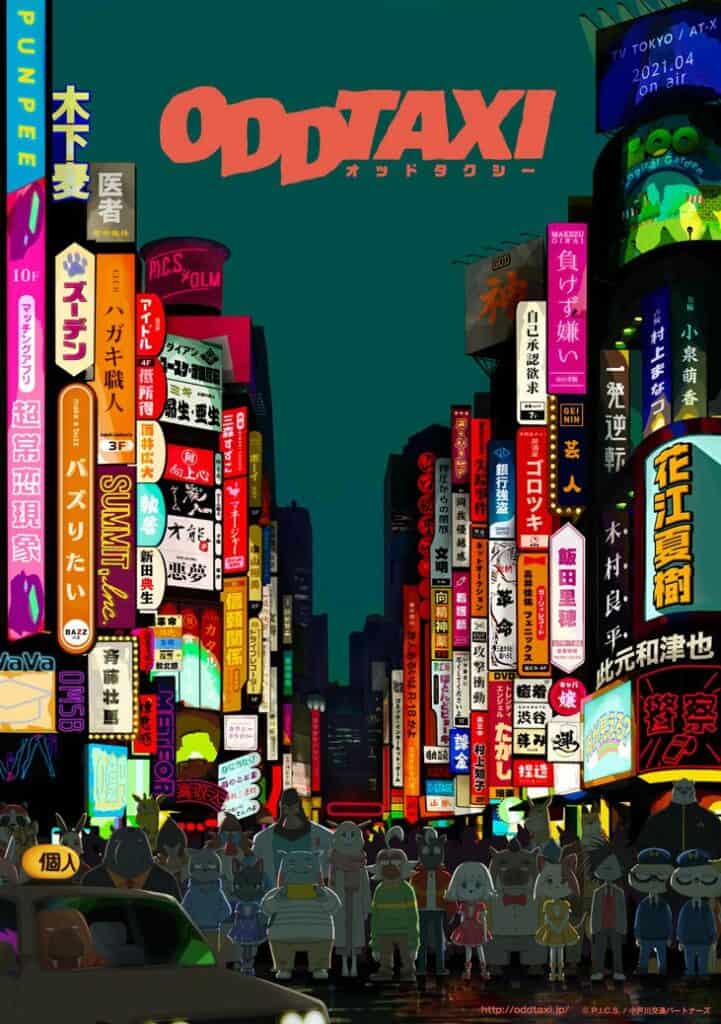 Odd Taxi Promo Video
Odd Taxi Action
It was supposed to be a quiet city, but there is something different about this city. Kotogawa is a taxi driver who leads a normal life. He has no relatives, doesn't have much contact with other people and is a bit eccentric.
But the customers he's hauling in are something… Idiosyncratic.