As part of the "Jump Festa 2021" event, it was announced today that an anime adaptation of the manga series "Taishou Otome Otogibanashi" is currently in the works. A first teaser visual can be seen below.
Taishou Otome Otogibanashi Anime Release Date
The anime series, which will be released on Japanese television next year, will be directed by Jun Hatori in the Synergy SP studio ("Cross Game", "Major"). Mayu Watanabe ("Freezing") contributes the character design, while Hiroko Fukuda ("Flying Witch") writes the script.
The film stars Yusuke Kobayashi (Senkuu in "Dr. STONE") as Tamahiko Shima and Saya Aizawa (Hiromi Seki in "The Idolmaster Cinderella Girls Theater") as Yuzuki Tachibana.
The original manga was written by Sana Kirioka and appeared in Shueisha's "Jump SQ" magazine between 2015 and 2017.
Taishou Otome Otogibanashi Visual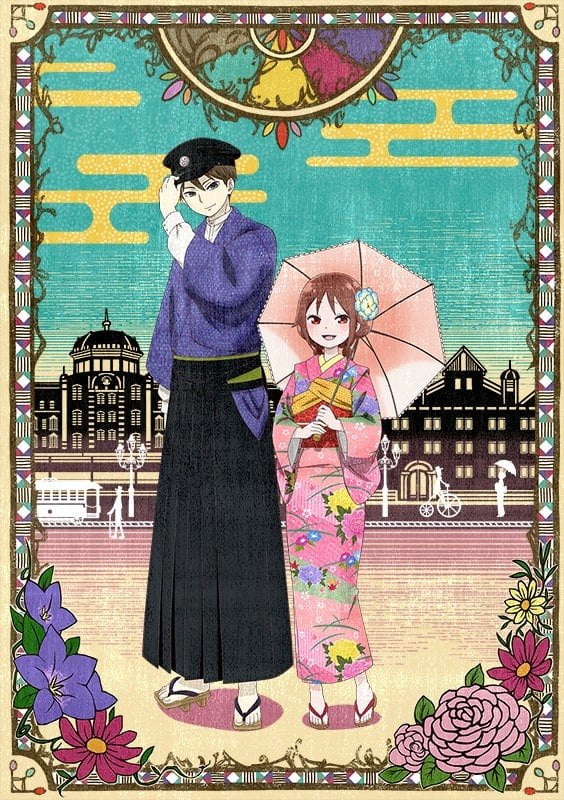 Taishou Otome Otogibanashi Action
Japan in the early 1920s. The life of Tamahiki, the eldest son of a wealthy family, changes abruptly one day when his right arm no longer functions properly due to an accident. Now he is no longer considered an inheritance and has to move to the countryside so that his family does not have to endure it.
He isolates himself from the outside world and thinks bitterly about whether this place will be his end. But one day a pretty girl stands at the door, which his father has "bought" for him, so that she can take care of him. It gives him new hope and changes his view of things around him bit by bit.