On the official Twitter account of the anime adaptation of "How Not to Summon a Demon Lord" (Jap.: "Isekai Maou to Shoukan Shoujo no Dorei Majutsu", short "Isekai Maou") it was announced today that the upcoming second season of the series will be released on April 2021.
How Not To Summon A Demon Lord Season 2 Release Date
The second season, which is scheduled to start on Japanese television next year, will be directed by Satoshi Kuwabara ("The Quintessential Quintuplets") at Tezuka Productions and Okuru to Noboru studios. Kazuyuki Fudeyasu takes over the series composition again, while Shizue Kaneko is again responsible for the character design.
How Not To Summon A Demon Lord Season 2 Release Date Apr 9, 2021.
The first season, which aired in the summer of 2018, was directed by Studio Ajia-Do (Kemono Jihen, Ascendance of a Bookworm), directed by Yuuta Murano ("Kakushigoto"). All twelve episodes are already available on demand in the original tone with English subtitles at Crunchyroll.
The original Light Novel by Yukiya Murasaki has 13 volumes and is published in English by J-Novel Club.
How Not To Summon A Demon Lord Season 2 Visual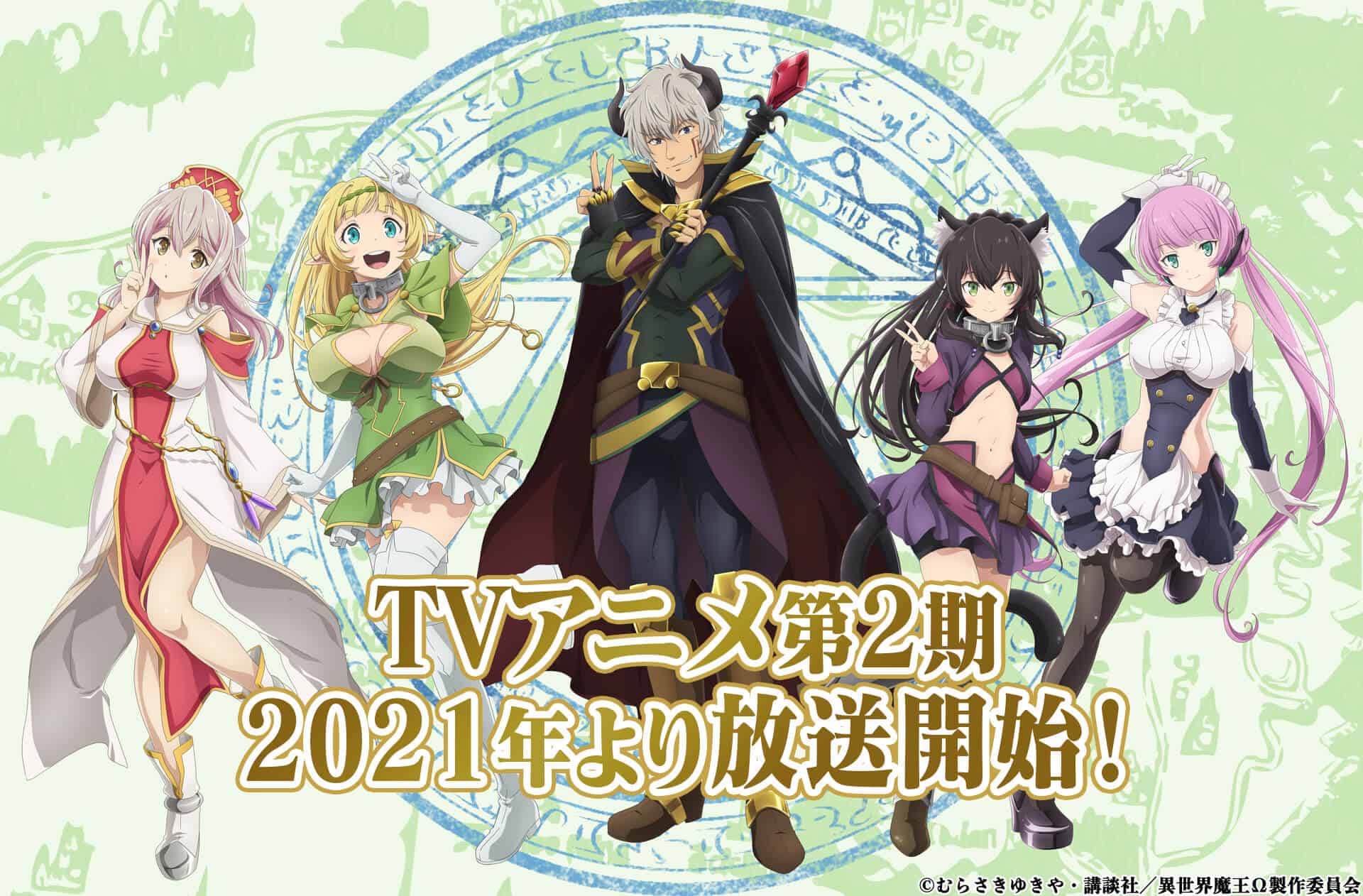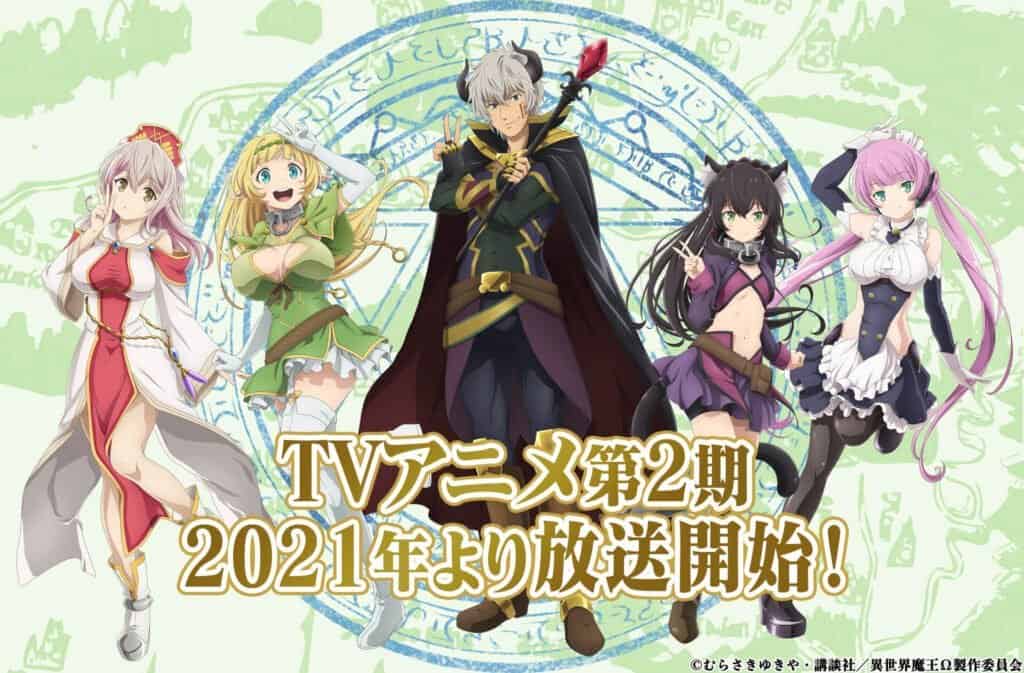 How Not To Summon A Demon Lord Action
Sakamoto Takuma was so powerful in the MMORPG "Cross Reverie" that his teammates only referred to him as a "demon lord". But one day, in the form of his avatar, he is summoned to another world and meets two girls who allegedly called him. They try to tame him with a spell of enslavement, but through his ability to flare up magic, they are the ones who fall victim to the spell! And so the extraordinary adventures of the (would-be) demon lord and his attempts to fulfill this role begin.