As part of the KADOKAWA Light Novel Expo, it was announced today that the light novel "The Greatest Demon Lord Is Reborn as a Typical Nobody" (Jap.: "Shijou Saikyou no Daimaou Murabito A ni Tensei suru") by Myoujin Katou will receive an anime adaptation.
Details Are Still Pending
Concrete details of the anime implementation, such as the format, start date, or the participants in the production team, are not yet known at this time. More information is expected over the next few weeks or months.
The original Light Novel was written by Myoujin Katou and has been published by Kadokawa since June 2018 with illustrations by Sao Mizuno. The eighth volume will be released on April 20, 2021. A manga adaptation by Misuho Kobota launched in February 2019.
An English translation of the Light Novel and the manga implementation has been published by Yen Press ("Banished From The Hero's Party") since the end of 2019.
The Greatest Demon Lord Is Reborn as a Typical Nobody Cover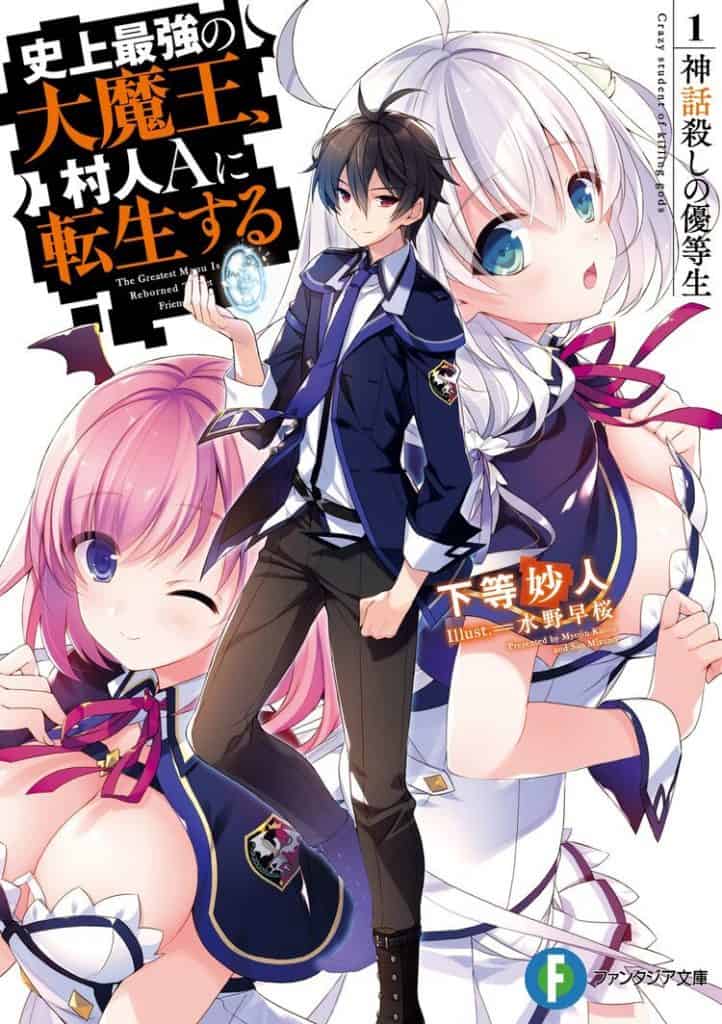 The Greatest Demon Lord Is Reborn as a Typical Nobody Action
As the most powerful being of all time, the demon lord Varvatos considers life to be extremely boring. When he takes matters into his own hands and decides to reincarnate himself, he calibrates his magical power so that it is perfectly average. But he could not have foreseen that everyone in the modern world would be damn weak, which means that he is once again completely overpowering!
Born under the name Ard, does he have ladies who adore him, the royal family begging him to be the next king, and an ex-Minion who insists on killing him? But Ard only thinks of one thing, and he will stop at nothing to achieve his ultimate goal!