The Promised Neverland has released a new trailer. The upcoming Live-Action adaptation film of the hit manga series, The film will be released on December 18, 2020. The manga series has ended June 15, 2020, while the anime will get a second season in 2021.
The Promised Neverland Live-Action Movie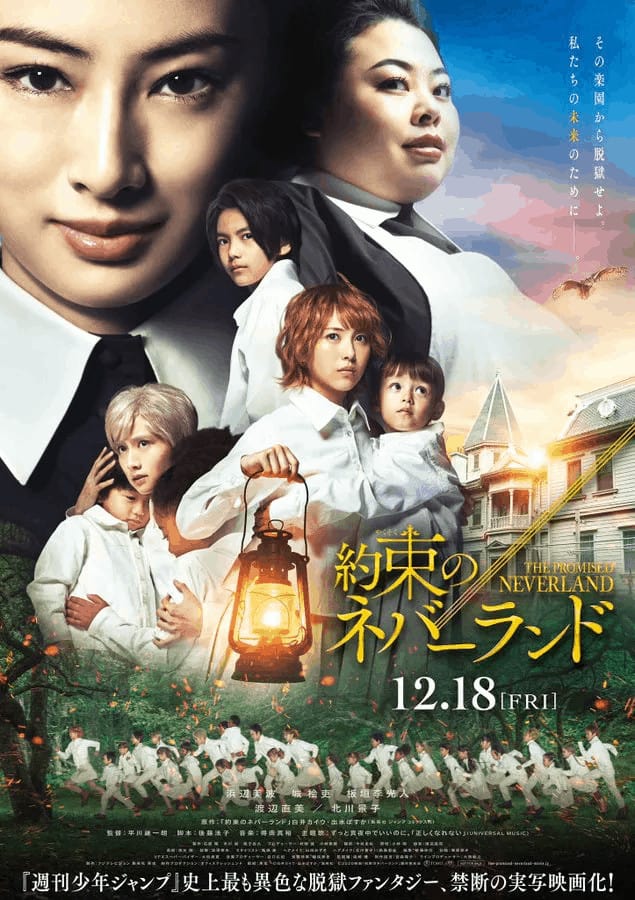 The Promised Neverland is a Japanese manga series written by Kaiu Shirai and illustrated by Posuka Demizu. It was serialized in Shueisha's Weekly Shōnen Jump from August 2016 to June 2020, with the individual chapters collected and published by Shueisha into twenty tankōbon (independent) volumes.
Following the movie's announcement, Minmi Hinami the actress who plays Emma said she herself is a fan of the series, and bought the print volumes and the e-book version of the manga. The actress also praised director Yūichirō Hirakawa and the staff for realizing the world of The Promised Neverland. She vowed to do her best in portraying Emma for everyone who loved the manga.
The authors of The Promised Neverland manga, Shirai and Demizu, commented on the upcoming movie, with both of them being generally positive about it. The two have interacted with the staff members behind the movie as well.
The Promised Neverland Synopsis
At Grace Field House, life couldn't be better for the orphans. Though they have no parents, together with the other kids and a kind "Mama" who cares for them, they form one big, happy family. No child is ever overlooked, especially since they are all adopted by the age of 12. Their daily lives involve rigorous tests, but afterwards, they are allowed to play outside.
There is only one rule they must obey: do not leave the orphanage. But one day, two top-scoring orphans, Emma and Norman, venture past the gate and unearth the harrowing secret behind their entire existence. Utilizing their quick-wittedness, the children must work together to somehow change their predetermined fate.