On the official website of the anime adaptation of "The World Ends with You" (jap.: "Subarashiki Kono Sekai") a new trailer was released, in which the opening "Teenage City Riot" by Ali is presented. The video can be found below.
Anime Launches in April 2021
"The World Ends with You" opens on Japanese television on April 9, 2021. The studios DOMERICA ("Burning Kabaddi") and Shin-Ei Animation are responsible for the production. The film is directed by Kazuya Ichikawa ("Monster Strike"), while Midori Gotou ("Clean Freak! Aoyama Kun) writes the screenplay and Takeharu Ishimoto contributes the music as in the game.
Kouki Uchiyama, best known for his role as Seiya Kanie in "Amagi Brilliant Park" and Yuu Otosaka in "Charlotte", will be played in the role of the main character Neku.
The original action game of the same name was developed by Jupiter and Square Enix's team behind the "Kingdom Hearts" series. "The World Ends with You" was first released in July 2007 for the Nintendo DS in Japan. In the fall of 2018, a version of the Nintendo Switch was released.
The World Ends With You Visual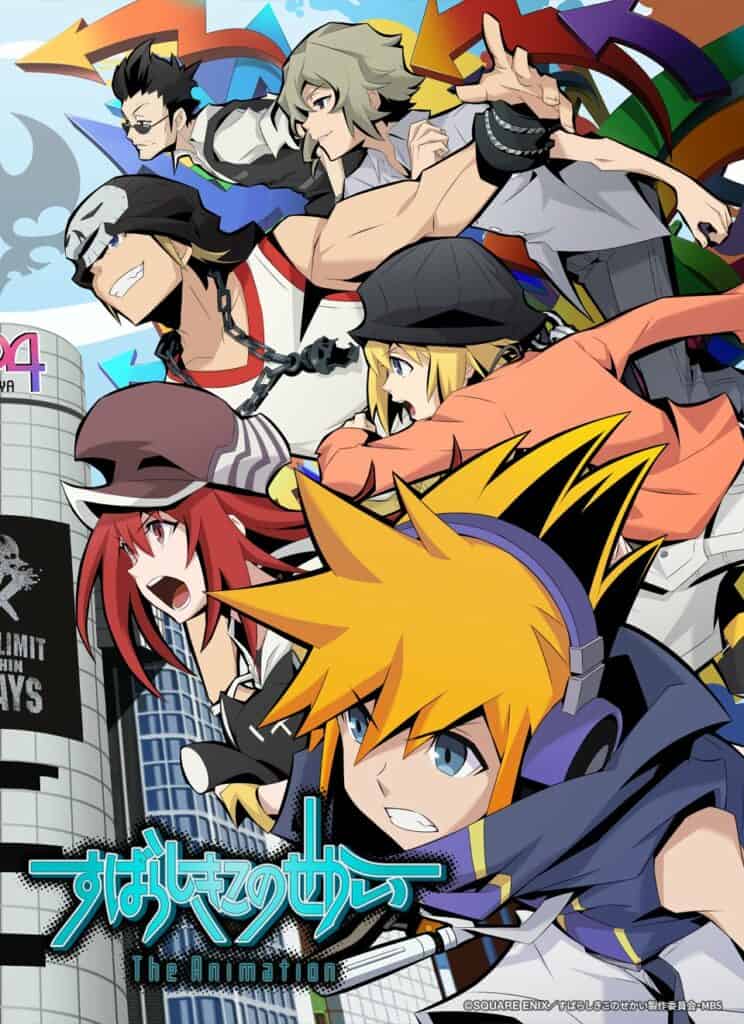 The World Ends With You Trailer
The World Ends With You Action
Neku wakes up in the middle of Shibuya's busy intersection with no memory of how he got there. What he does not know is that he has been transported to an alternative level of existence known as the "Underground" (UG).
Now he is an involuntary participant in the mysterious "Reapers' Game" and has to join forces with a girl named Shiki to survive. Together, they complete missions and defeat monsters known as "Noise" as they gradually uncover the true nature of this twisted game.
"There is only one way to survive in Shibuya: trust your partner." Will they survive the Game of Sensenmen?