On the official Twitter account of the anime adaptation of My Senpai is Annoying (Japanese: Senpai ga Urusai Kouhai no Hanashi) it was announced that the series will be broadcast on Japanese television from October 2021. A new visual can be found later in the article.
My Senpai is Annoying Anime is created by Doga Kobo
"My Senpai is Annoying" is produced under the direction of director Ryota Itoh (Assistant Director of Sing 'Yesterday' for Me) at Studio Doga Kobo (New Game!, Osamake, Plastic Memories). Yoshimi Narita (Voice of Fox) writes the screenplay, while Jiko Abe contributes the design of the characters. Hiroaki Tsutsumi ("Dr. STONE Season 3") is responsible for the musical accompaniment.
The film stars Tomori Kusunoki (Melida Angel in "Assassins Pride") as Futaba Igarashi and Shunsuke Takeuchi (Brawler in "Audama Drive") as Harumi Takeda.
The original manga was written by Shiro Manta, who has been publishing it on pixiv Comic since 2017. A print version by Ichijinsha has been published in six volumes since March 2018. An English translation is published by Seven Seas Entertainment.
My Senpai is Annoying Release Date
Studio Doga Kobo ("Gabriel DropOut, Gekkan Shoujo Nozaki-kun"), announced the release date of My Senpai is Annoying on Japanese television on October 9, 2021.
In addition, the theme songs of the series were also revealed. The opening "Annoying! Sansan Week!" will be performed by character speakers Tomonori Kusunoki (Futaba Igarashi), Saori Hayami (Touko Sakurai), Reina Aoyama (Natsumi Kurobe) and Aoi Koga (Mona Tsukishiro), while the ending "Niji ga Kakaru made no Hanashi" will be sung by Yui Horie, who speaks Yuuto Sakurai.
Trailer of My Senpai is Annoying
My Senpai is Annoying Visual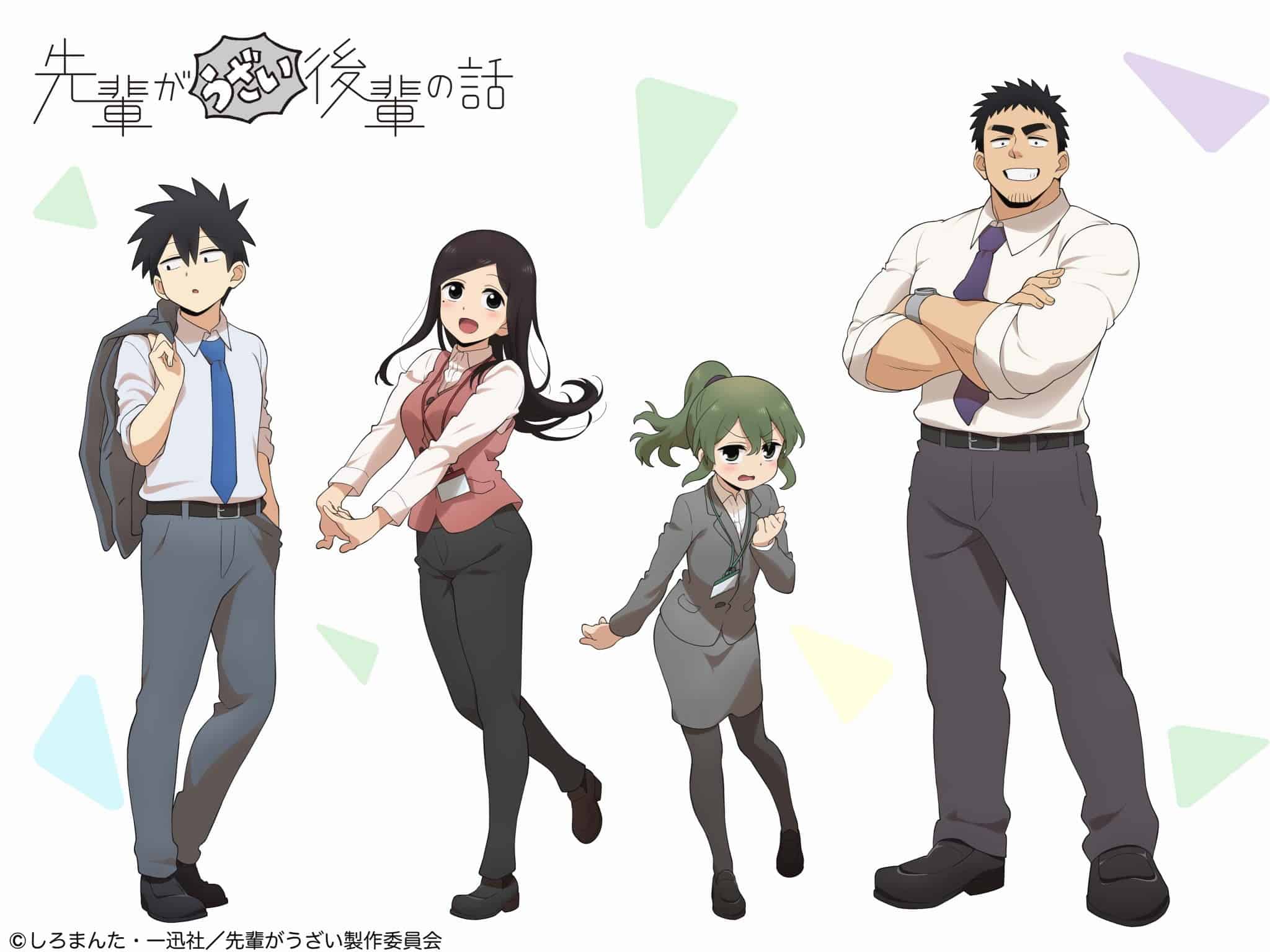 My Senpai is Annoying Anime Announced
My Senpai is Annoying Action
Igarashi Futuba's new job would be great if her Senpai, Takeda Harumi, wasn't so incredibly annoying! Futuba hates his laughter, she hates his size and she really hates him treating her like a little kid. Just because Futuba is small and looks young, she is far from a child, and just because she spends so much time with Takeda doesn't mean she thinks he's anything other than an annoying Senpai. … or?