Directed by Yoshiyuki Fujiwara, Plastic Memories is known as one of the best tearjerking anime in the romance category. It is an original anime by Doga Koba, a studio that is known for adapting Himouto! Umaru-chan. Many fans have been anticipating Plastic Memories Season 2 to be airing soon. So, what is 'Plastic Memories' all about?
This anime is set in a world where giftias and humans live together. Maybe you're wondering, what are giftias? They are like humans, but with determined lifespans. Once they reach their limit, they need to be retrieved or else they'll turn into a wanderer. Wanderer is a state where giftias can't control themselves anymore that they will start to go berserk. There's this one company that specializes in retrieving those giftias. The main character, Tsukasa, is placed in that work. Because he's a human, he needs to be partnered with a giftia and that giftia is Isla, the main heroine of this series.
Plastic Memories Season 1 Ending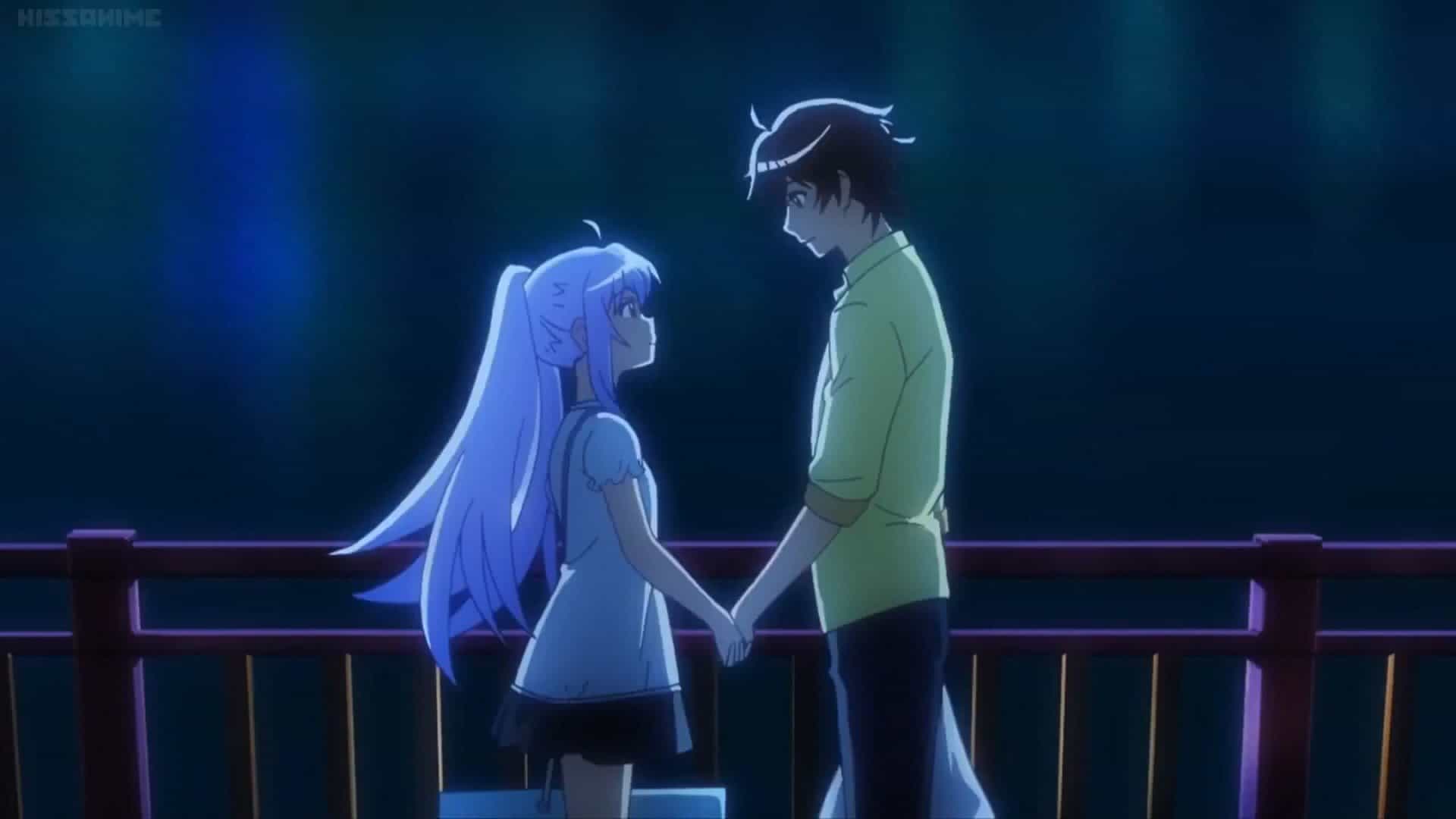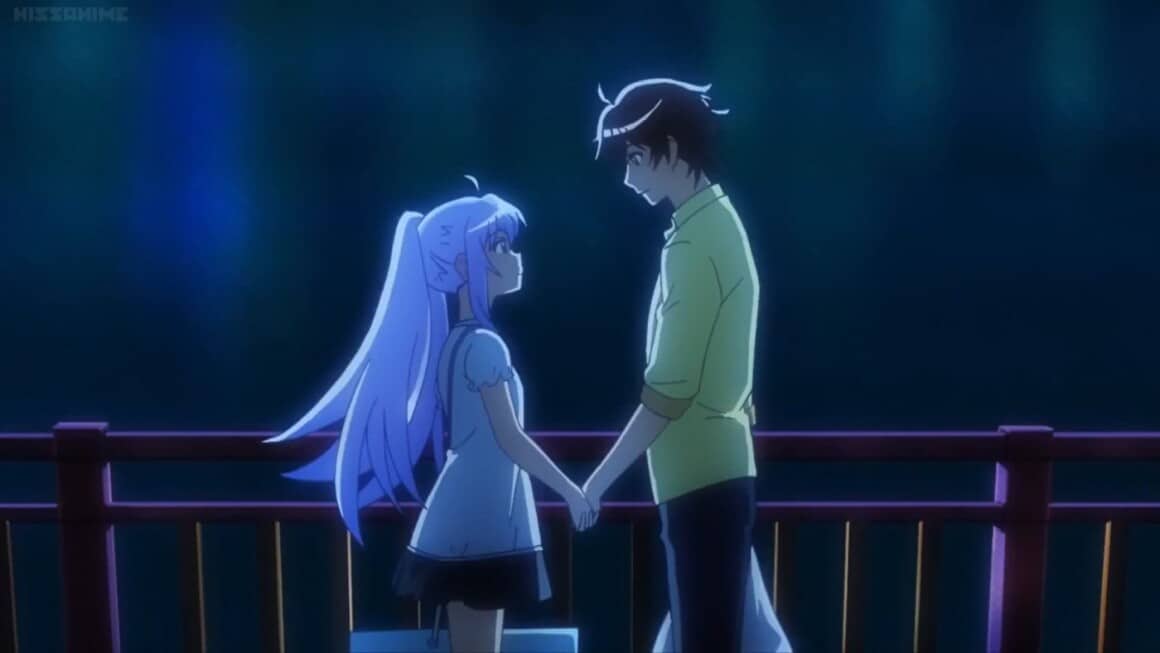 "I hope one day you'll be reunited with the one you cherish."
Many fans are demanding for the second season to be released, as the first season ended as a cliffhanger and left some of our questions unanswered.
The first season ended with the main heroine, Isla, losing her memories. As it is mentioned in the anime, Isla is one of the many giftias, which makes them have determined life spans. With that in mind, there should be a point where Isla has to lose her memories, and this is what makes the first season has a sad ending.
Imagine knowing someone new, and you find it hard to get close to that person at first. As time goes on, you get closer and closer, to the point where you feel completely in love with that someone. Just as you both are finally together, reality hits you hard, knowing that your special one will lose her memories in the near future, including the memories of both of you being together. You feel sad and depressed, but you don't want to show it to that person because you want to avoid seeing tears coming from her eyes. With deep sorrow, you have to spend your time with her until the time comes. This is the story of the main character, Tsukasa Mizugaki, who has to bear the sadness of being left behind by the one he loves the most.
By the end of the first season, there will be an ending scene where we can see a figure that resembles Isla. This is sure a cliffhanger because we don't know what will happen next to Isla and her relationship with Tsukasa.
Plastic Memories Season 2 Release Date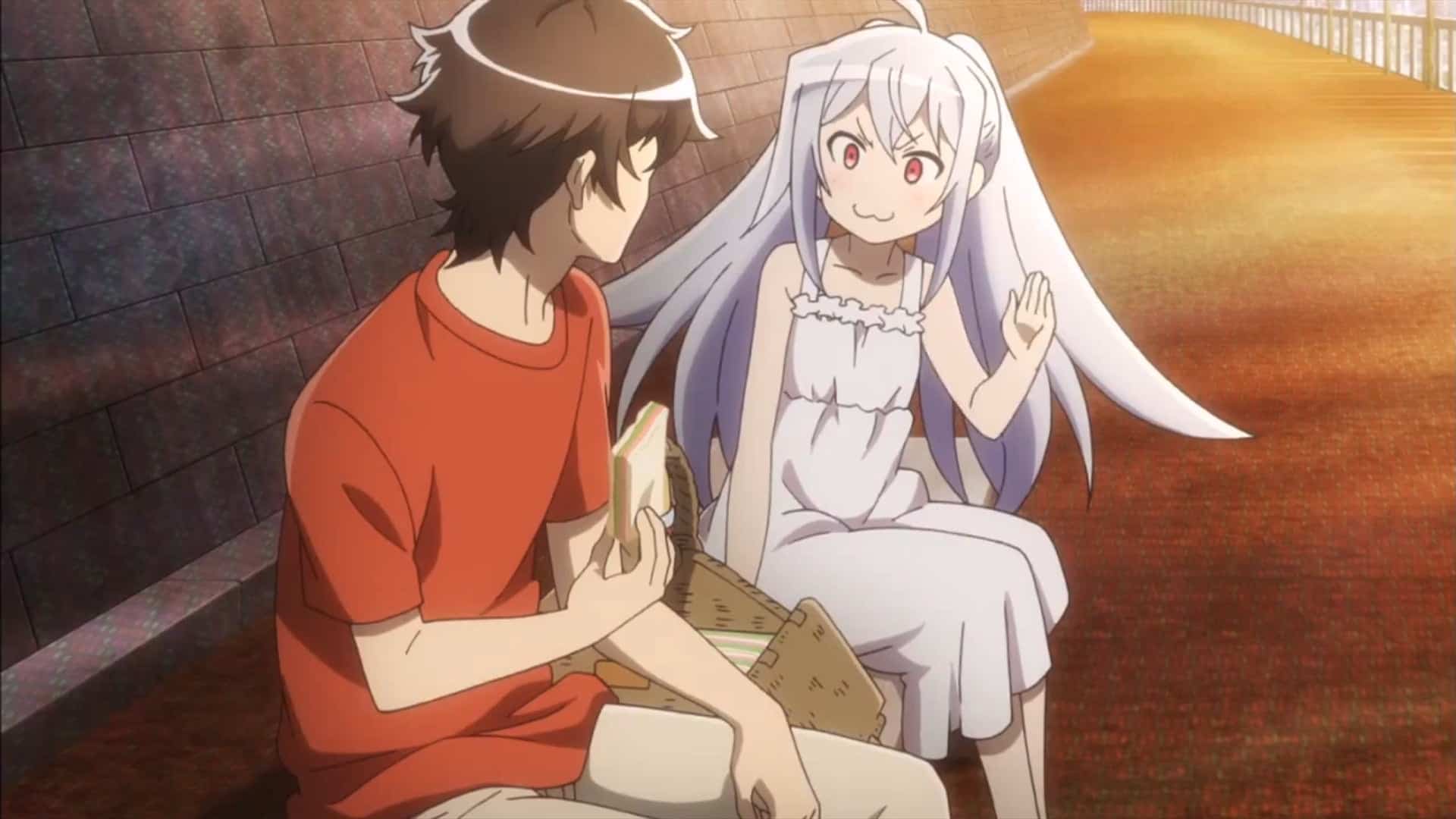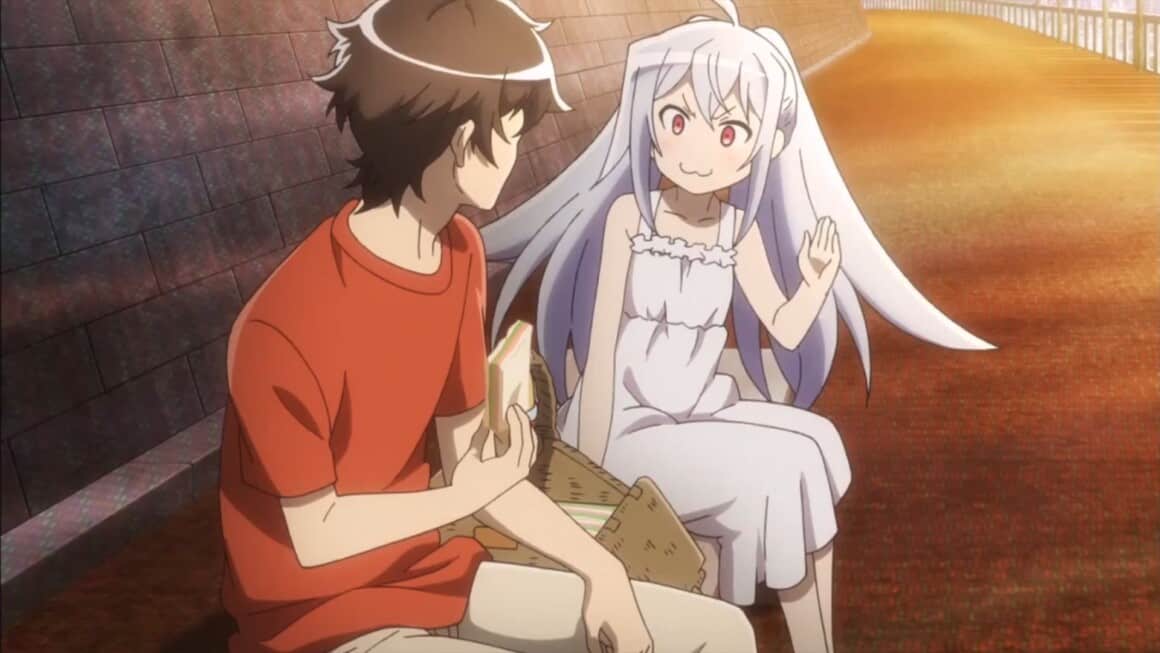 Let's get this straight, it's still not confirmed yet whether Doga Kobo (Gekkan Shoujo Nozaki-kun) will release a second season or not, even though many fans are anticipating it. While we still don't know the exact release date yet, there are a few things to keep in mind.
There is still a possibility for Plastic Memories season 2 to be released. There are a few facts to prove this statement. First of all, the writer still recognizes the show, and he has not forgotten about it, as many fans that want a second season are still wandering around on the internet, so we can expect a continuation from the first season or an alternative ending at the very least. Second of all, although 'Plastic Memories' is an original show, there is a visual novel with alternate endings, where Isla gets to retain her memories and live beyond her lifespan, so we can hope for an adaptation from that visual novel. If by any chance Doga Kobo (Ikebukuro West Gate Park) announces a new season this year, it will take some time to produce it and announce its release date.
Plastic Memories can get an OVA
It is also possible for Plastic Memories to receive an OVA/ONA soon by the end of this year, or it could also be around 2022. It's possible because sometimes, anime gets a new OVA even years after its initial release. Also, there is a manga named 'Plastic Memories: Say to Good-bye' that's released in 2015, which tells the story from the perspective of Michiru, so we can expect to get an adaptation from this manga. So, for Plastic Memories fans out there, don't feel upset, but also don't get your hopes up too much.
Plastic Memories Visual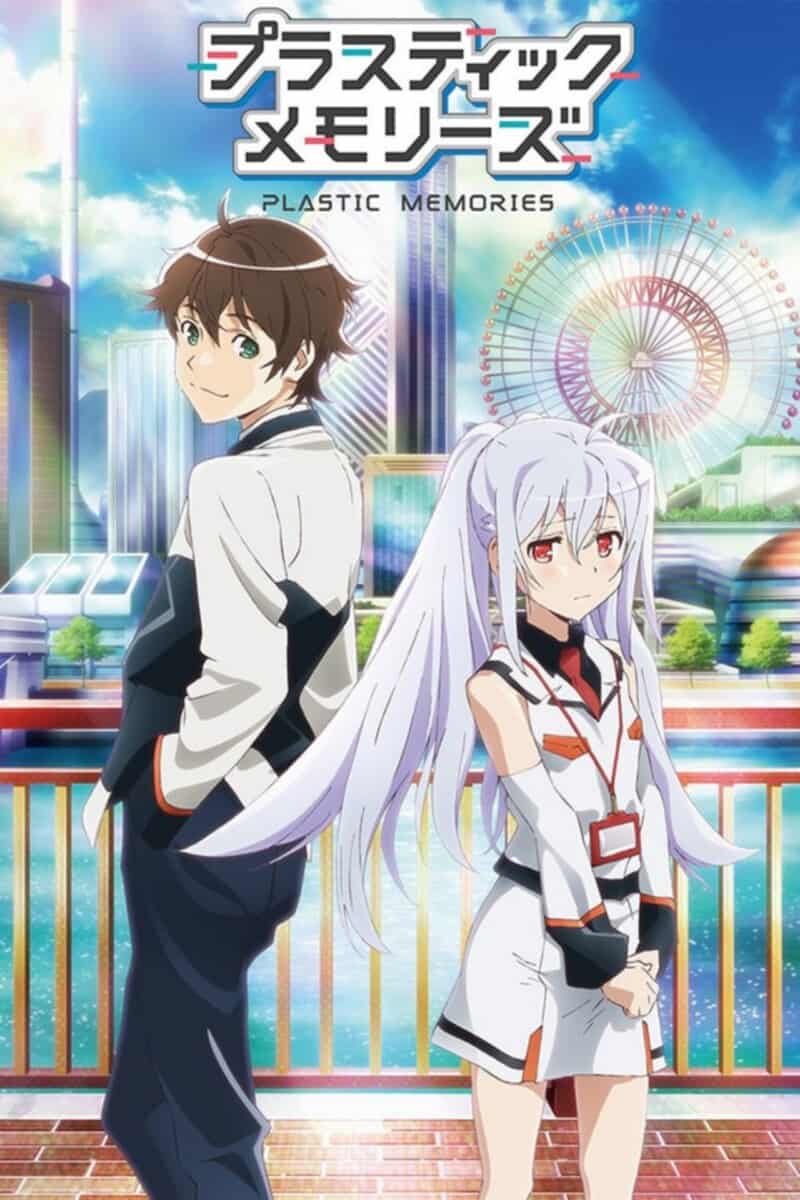 Characters, Cast & Staff of Plastic Memories
I. Characters & Cast
| | |
| --- | --- |
| Character | Cast |
| Isla | Sora Amamiya (KonoSuba) |
| Tsukasa Mizugaki | Yasuaki Takumi (Gamers!) |
| Michiru Kinushima | Chinatsu Akasaki (Love, Chunibyo & Other Delusions!) |
| Kazuki Kuwanomi | Megumi Toyoguchi (Fullmetal Alchemist) |
| Yasutaka Hanada | Kenjirou Tsuda (3-gatsu no Lion) |
| Zack | Sayuri Yahagi (Guin Saga) |
| Constance | Satoshi Hiro (Bakuman.) |
| Eru Miru | Sumire Uesaka (Love, Chunibyo & Other Delusions!) |
| | |
II. Production Team
| | |
| --- | --- |
| Producer | Yousuke Toba (Angel Beats!) |
| Director | Yoshiyuki Fujiwara (Ao no Exorcist) |
| Art Director | Masaaki Kawaguchi (Fairy Tail: Final Series) |
| Character Design | Chiaki Nakajima (Another) |
| Original Character Design | okiura (Infinite Stratos) |
| Color Design | Kei Ishiguro (Mikakunin de Shinkoukei) |
| Mechanical Design | Hiroshi Tani (Luck & Logic) |
| Director of Photography | Takafumi Kuwano (Yuru Yuri) |
| Chief Animation Director | Ai Kikuchi (Cowboy Bebop) |
| Editing | Daisuke Hiraki (Bakuten!!) |
| Script, Original Creator | Naotaka Hayashi (Darling in the FrankXX) |
| Sound Director | Masaki Tsuchiya (Azur Lane) |
| Music | Masaryu Yokoyama (Fruits Basket) |
| Sound Effects | Yasumasa Koyama (Another) |
| Production | Doga Kobo (Osamake) |
| | |
Plastic Memories Promo
Plastic Memories Action
Tsukasa is a worker for a certain company that specializes in retrieving giftias. He needs to be partnered with a giftia, and Isla will be his work partner. Later, their relationship will turn from a distant to a very romantic one. This relationship will sadly end in the most depressed and sorrowful way.