In the latest issue of the "Weekly Shonen Jump", it was announced that the manga series "We Never Learn" with the next chapter, which will be published on December 21, 2020, will reach the "peak" that will move the plot into the future and represent the "conclusion".
We Never Learn Manga Started in 2017
Tsutsui started "We Never Learn" in February 2017 in the "Weekly Shonen Jump". Just two weeks ago, the mangaka announced that he had finished work on the storyboard for the finale. Shueisha has published 19 volumes in Japan, seven of which are already available from Viz Manga with English translation.
The main story of the manga has been considered complete since spring 2020. Since then, the series has received four alternative endings, so that each of the protagonists is once in focus. Meanwhile, the manga is in the fifth and thus last route.
Both seasons of the anime adaptation, directed by Yoshiaki Iwasaki at Silver and Arvo Animation studios, are available on demand at Aniplex of America.
We Never Learn First Volume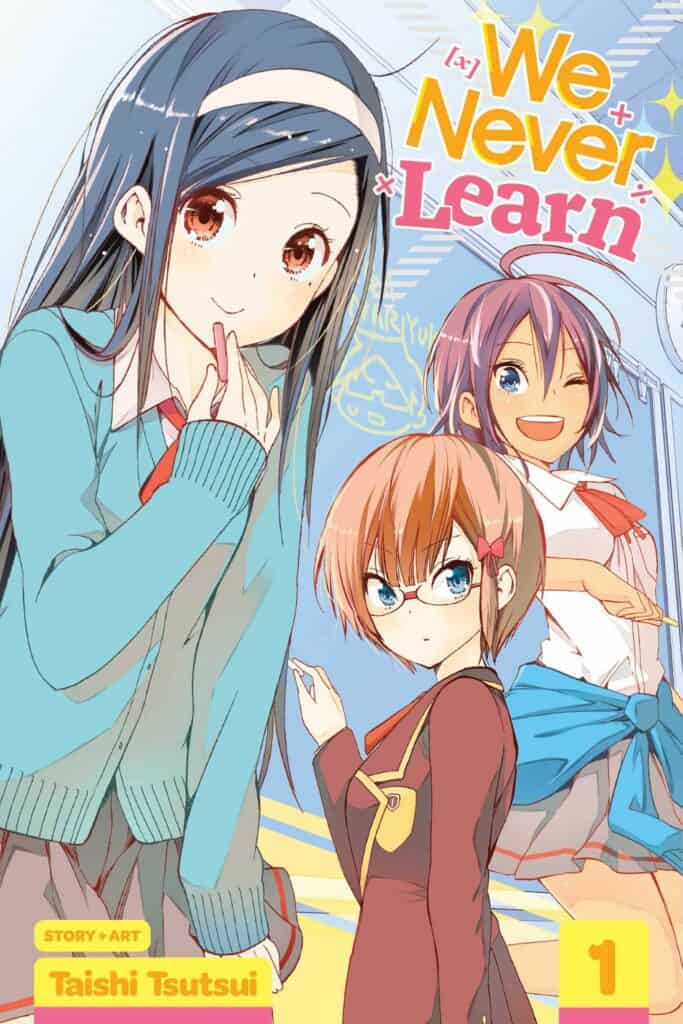 We Never Learn Action
Yuiga comes from a poor family, which is why he absolutely needs a scholarship recommendation from his school in order to be able to study. The director of his school has no problem with this either, but only gives him this on one condition: He should give tuition to two really brilliant students so that they can also go to the universities of their choice. 
Fumino is an ace in literature, Rizu in science. In all other subjects, however, they are pretty clueless and simply do not learn. Yuiga now has to get her fit for the entrance exams. But the first hurdle is already tough – finding methods to encourage the two girls to learn.