Welcome to Demon School! Iruma-kun is a Japanese manga series by Osamu Nishi. It has been serialized in Akita Shoten's shonen manga magazine Weekly Shonen Champion since March 2017. An anime television series adaptation by Bandai Namco Pictures aired between October 2019 and March 2020, and a second season premiered on April 2021.
Welcome to Demon School! Iruma-kun Season 3 will have our titular hero, Iruma Suzuki, entering his second term at Babyls Demon School and competing in the Harvest Festival, but will there be a Mairimashita! Iruma-kun Season 3?
Japanese TV channel NHK-E recently announced that the second season of "Welcome to Demon School! According to current planning, Iruma-kun" will only take a break on August 28, 2021, but it could happen at any time that the broadcast of several episodes in July and August 2021 will be postponed. However, there are no concrete details yet.
The new episodes will be directed by Makoto Moriwaki at Bandai Namco Pictures. Kazuyuki Fudeyasu is once again responsible for the series composition, while Satohiko Sano returns as a character designer. The music is composed by Akimitsu Honma.
Welcome to Demon School! Iruma-kun Season 3 Release Date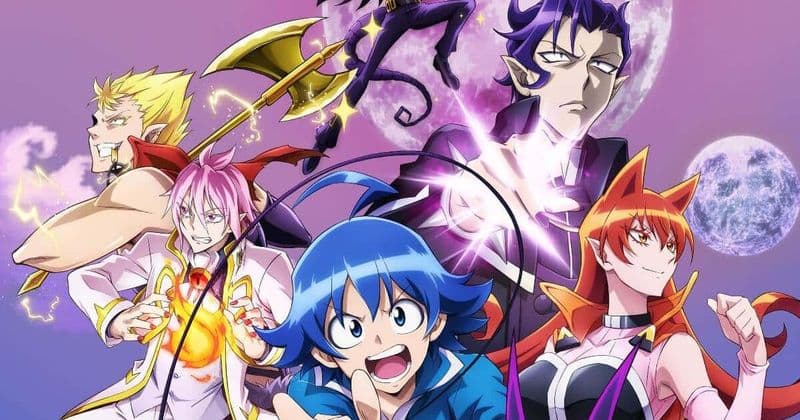 Welcome to Demon School! Iruma-kun is animated by the studio Bandai Namco Pictures which produced the famous series Gintama. Bandai Namco Pictures Studio's upcoming project Tiger And Bunny Season 2 to be broadcast in Japan in 2022.
Welcome to Demon School! Iruma-kun has an average rating of 8.6/10 on MyAnimeList and 7.7 stars on IMDB. Fans enjoyed the anime's light-hearted comedy and find Iruma's adventures as the only human in a school of demons truly hilarious.
The second season of the anime series will likely finish airing by the end of September this year. If the makers instantly renew the show right after its finale, then chances are that Welcome to Demon School! Iruma-kun Season 3 would release in the Q4 of 2022.
Welcome to Demon School! Iruma-kun Action
After many trials and tribulations, Iruma Suzuki is finally happily living among demons despite having to hide his true identity as a human. Even more so, he has now found his ambition in life: keep ranking up in this world!
However, that plan is halted when Iruma's club is temporarily dismissed, and he is forced to be part of the student council, known for its strictness toward rowdy students. Its cold-hearted president is Amelie Azazel, Iruma's friend. Although Iruma is not used to following their rigid schedule and many rules, he still wants to prove himself and help Amelie alongside all of the other members of the council.
But trouble arises when Amelie's personality completely changes due to strange circumstances, putting the student council's reputation in jeopardy. Will Iruma be able to save them and avoid having the whole school turn into pure chaos?