Harley Quinn and Joker are one of the most iconic couples in the DC universe, but in a way that is so for all the wrong reasons. The Joker's psychopathic persona is quite unique to what we think of as what a traditional villain is, as he is devoid of interest for money or power. His will to accomplish his sadistic visions makes him a dangerous foe, of whom other villains need to be worried and careful about.
As many good things come in pairs, the Joker has found a partner in the crazy personality of Harley Quinn. Her obsession with the clown prince of crime and her being ready to go to whatever ends to meet his needs, makes her a strong ally to him, and a very potential lover too.
But contrary to what our expectations of all perfect love stories are, the Joker-Harley love story is, and could never be what one expects to be. The Joker is definitely to take the blame. No matter how much love and affection Quinn has for her significant other, the Joker's complicated relationship with her is downright abusive; physically, verbally and emotionally. Through the years, she has become more of a victim. And Harley Quinn has had enough.
The Beginning Of It All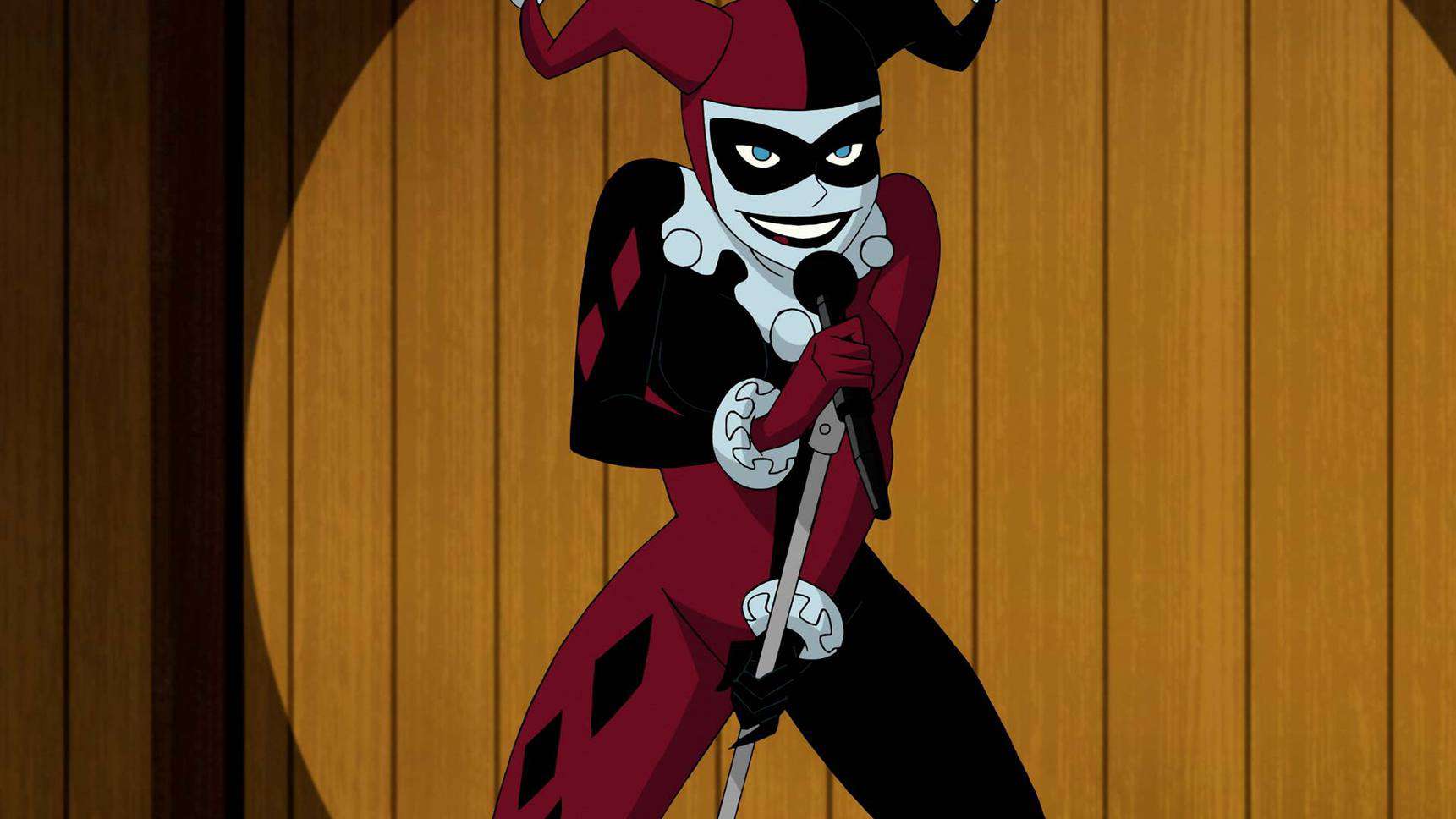 Harley Quinn was initially created to only fill a small role in Joker's gang, where she debuted in a 1992 episode of Batman: The Animated Series. She's smitten with the Joker from the beginning, and the interactions between both quickly strikes a chord with the viewers.
She goes on to be cast in more episodes, and is portrayed as a love interest of Joker, although the creators had initial doubts that this could distract him from his sinister intentions. But this pairing eventually raised the Joker to a different level of Sinister.
Backstory Of Harley Quinn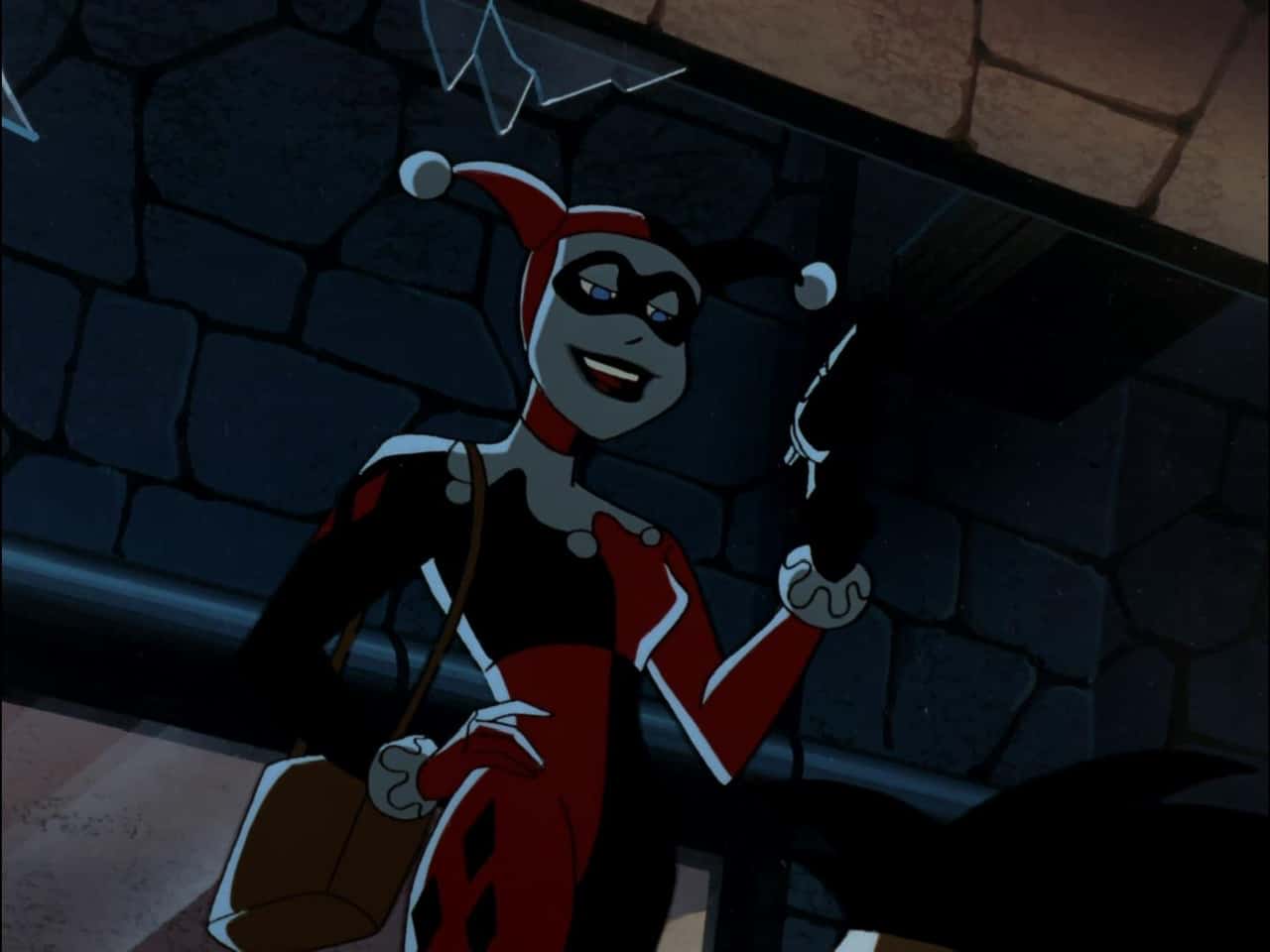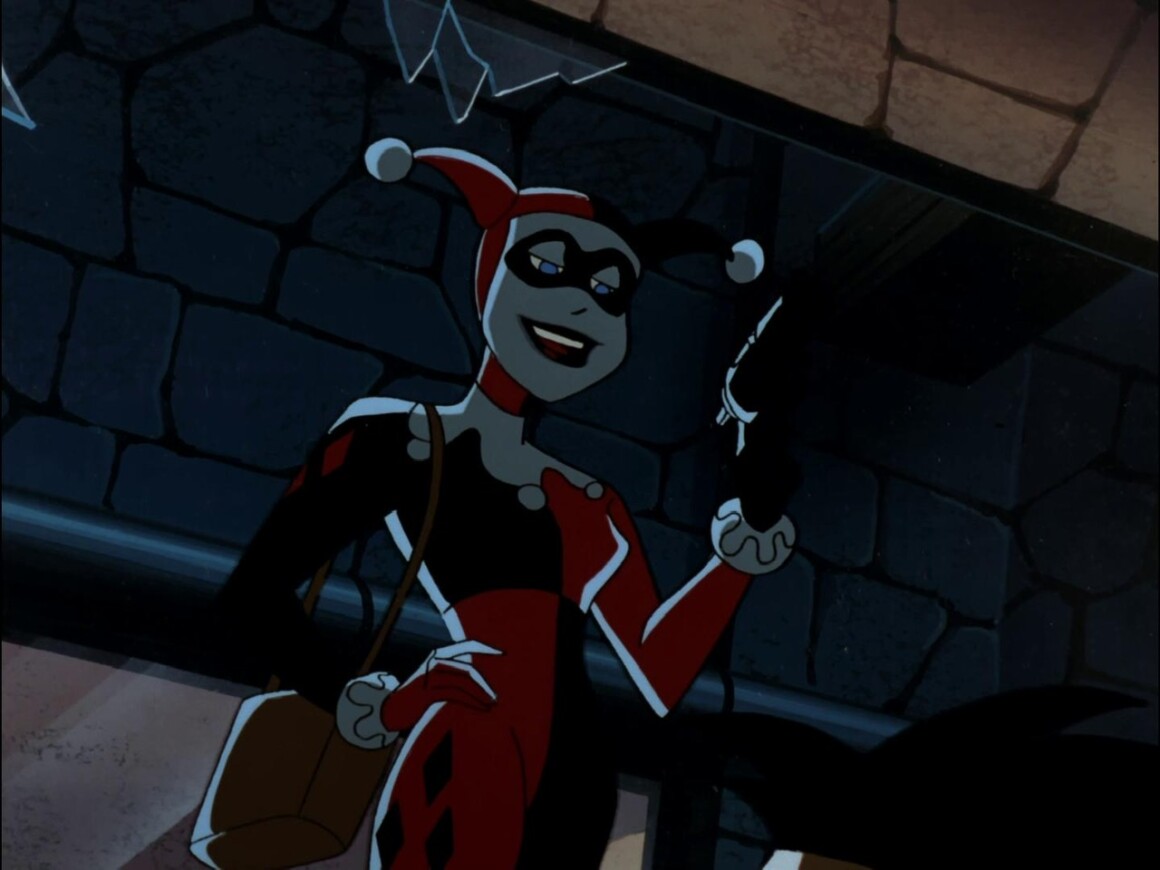 A dive into what made Harley Quinn was taken in The Batman Adventures: Mad Love (1993), where the origins of Joker and Quinn's love story was focussed on. Created as a continuation series of the 1992 animation, Harleen Quinzel was a psychiatrist, who took up a job in Arkham Asylum.
While working with various inmates including the Joker, she develops a connection with him, and he is able to manipulate her. When Joker escapes and Batman apprehends him and brings him back, Quinzel who is madly smitten with him, breaks out and dons a jester costume, and reveals herself as Harley Quinn.
From then on, Quinn would go on to be added to the mainstream DC Universe, with her even getting a self-titled comic series in 2001.
The New-52 Harley Quinn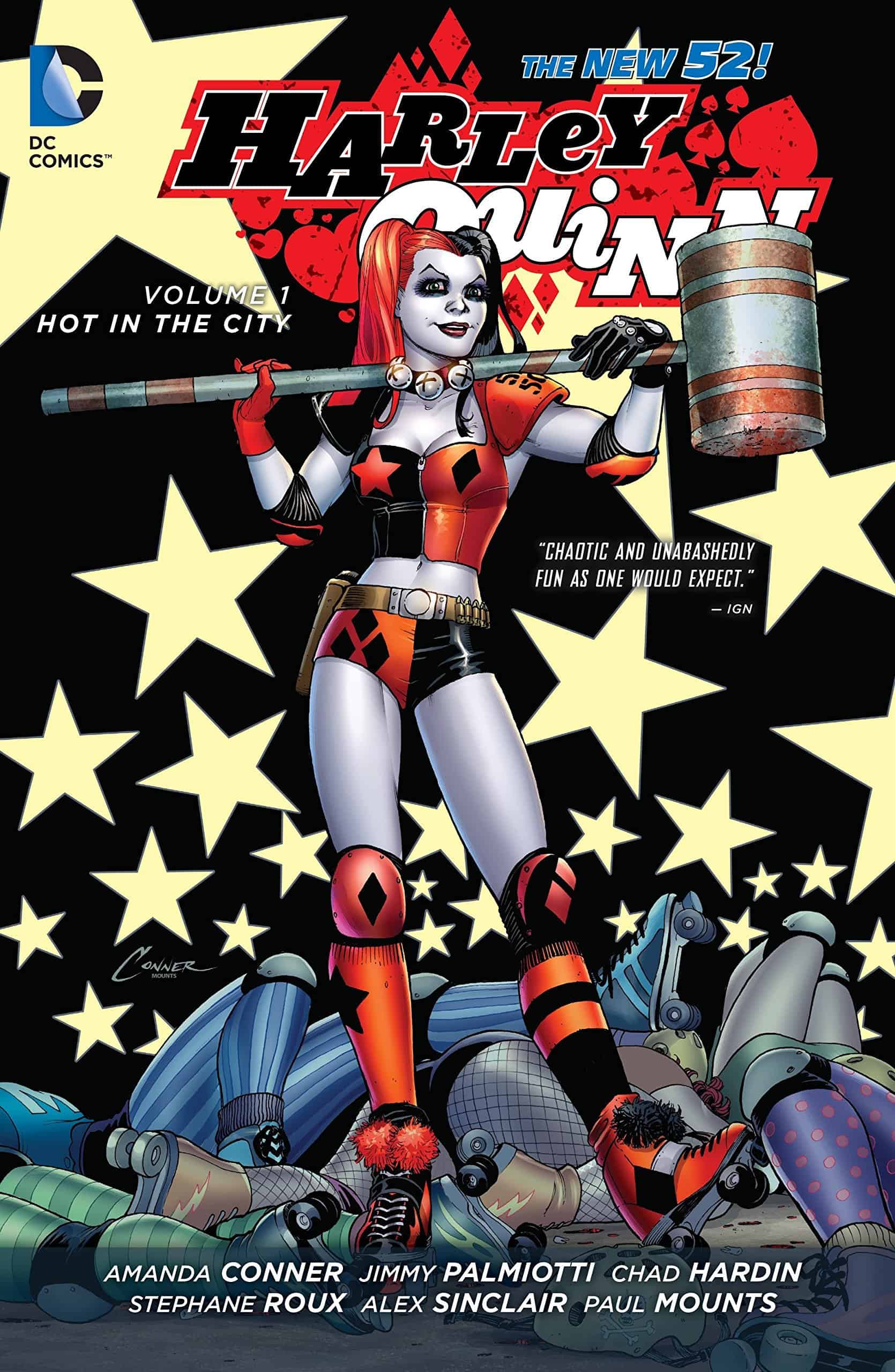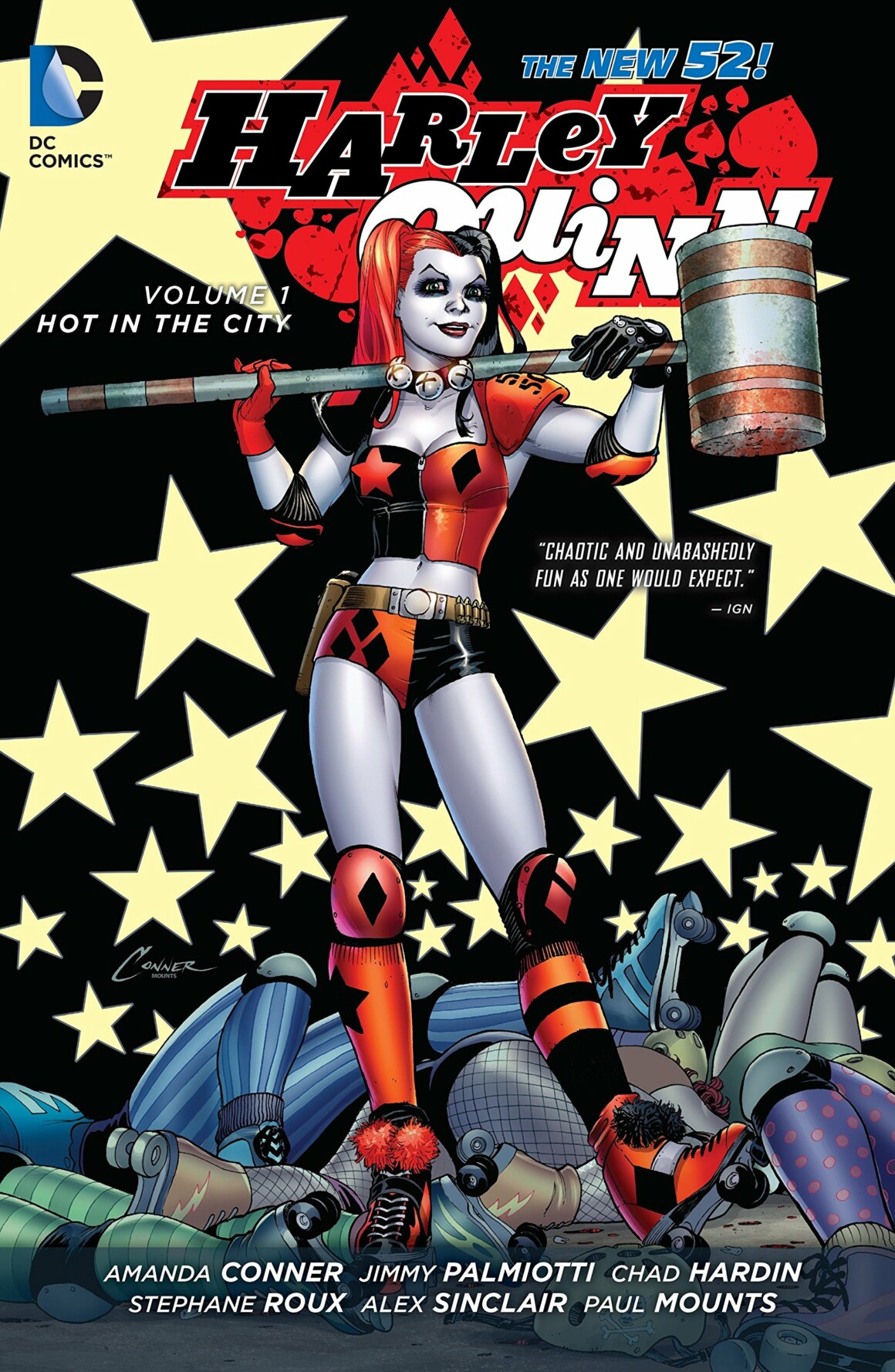 When DC revamped its entire line of comics under the New-52 universe, the origins of Joker and Harley Quinn's toxic relationship went through some changes. In the original Mad Love series, although the Joker manipulated her feelings towards him, she fell in love during their therapy sessions and joined him willingly. But in the New-52 origins, Joker pushes Harleen into a vat of chemicals against her will.
In David Ayer's Suicide Squad, there is a nod to both origins. Although manipulated by Joker and letting him jolt her brain with shockwave therapy, Quinn jumps into the chemical vat on her own will.
A Toxic Relationship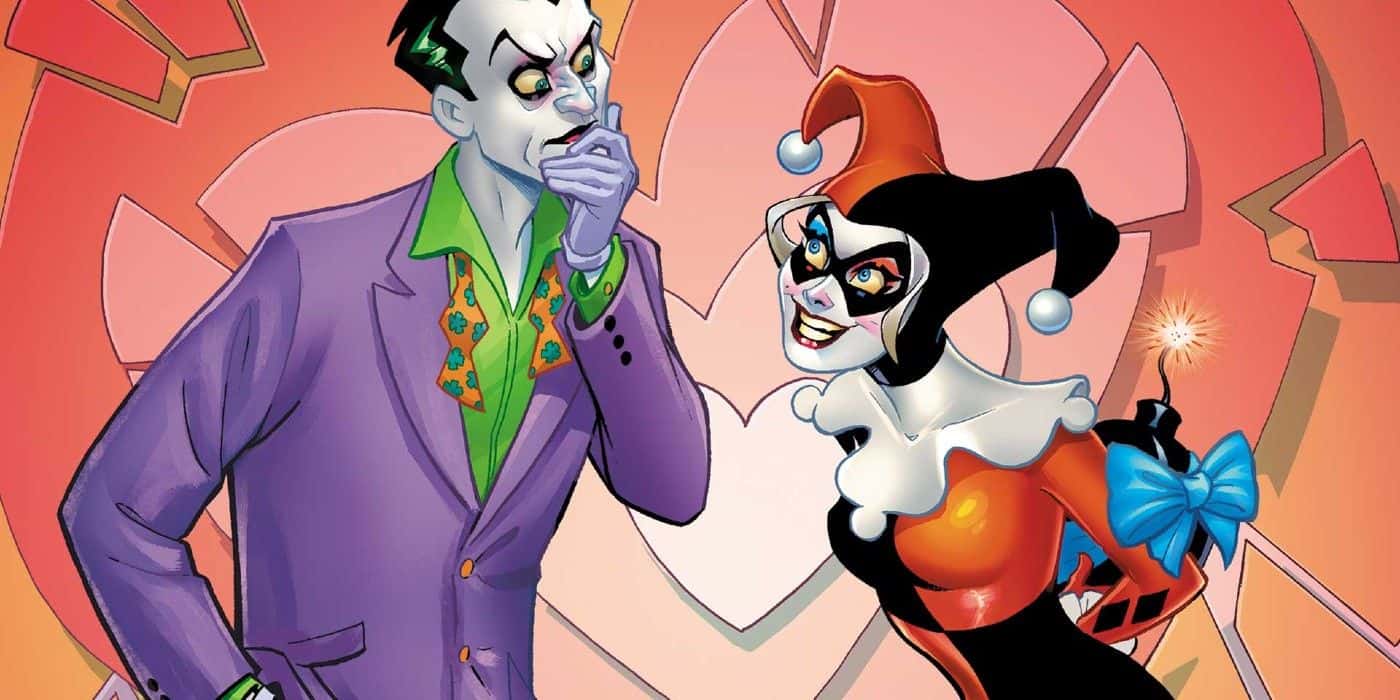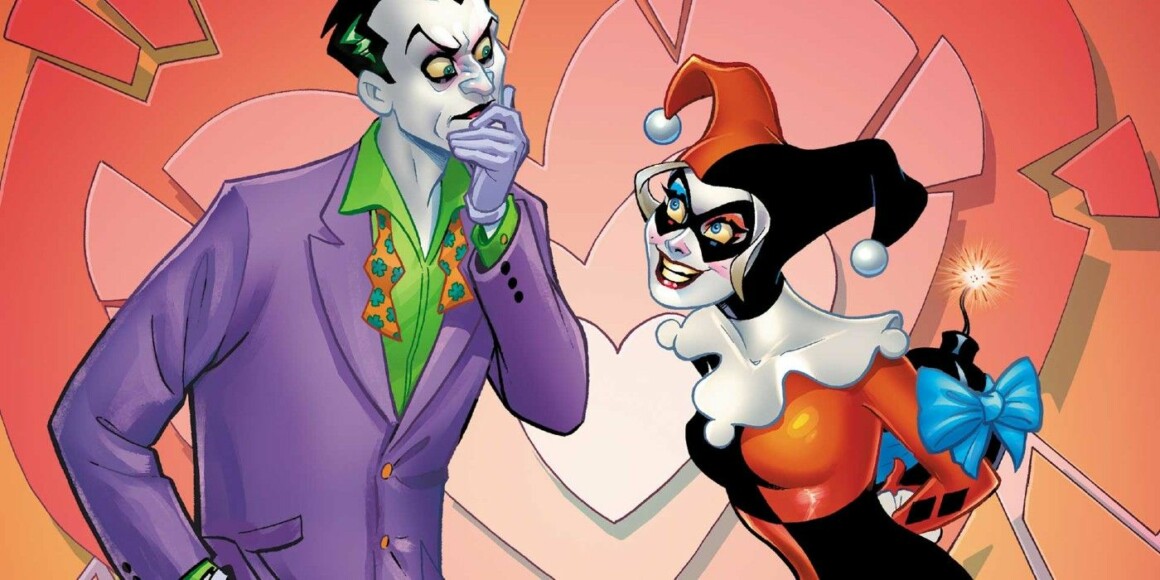 Harley Quinn and Joker's relationship was portrayed as toxic from the beginning itself. In Batman: The Animated Series, Joker would often lash out at her, which was accompanied by other acts of violence. This portrayal was especially vicious in the animated Mad Love, where although played out as comedy, there were violent scenes such as Harley getting shoved off a desk and kicked out of the room. Joker even goes to the extreme of pushing Harley off a building, which was outrageously violent for a show largely aimed at children.
There are other instances of Joker's abuse of Harley, a particular scene being in the 2009 Batman: Arkham Asylum video game, where Joker refers to his physical abuse of Harley as his hobby. This solidified the fact that he is her abuser.
Across various comics, Joker is shown to be sadistically physical with Harley, wherein he kicks, beats her, and even sometimes goes to the extreme of trying to end her life. In Batman: Harley Quinn comic, Joker traps Harley in a rocket and launches her into space.
But a probable reason that is given out across comics for this behaviour of Joker is not that Harley is too overbearing or that Joker hates her, but it is because he is becoming too much attached to her, which is something off-putting to the clown prince of crime. It is because she becomes distracting and causes confusion to him that he sometimes resorts to extreme ways to push her away. And the consequences of this have not been good towards Harley.
Other Potential Lovers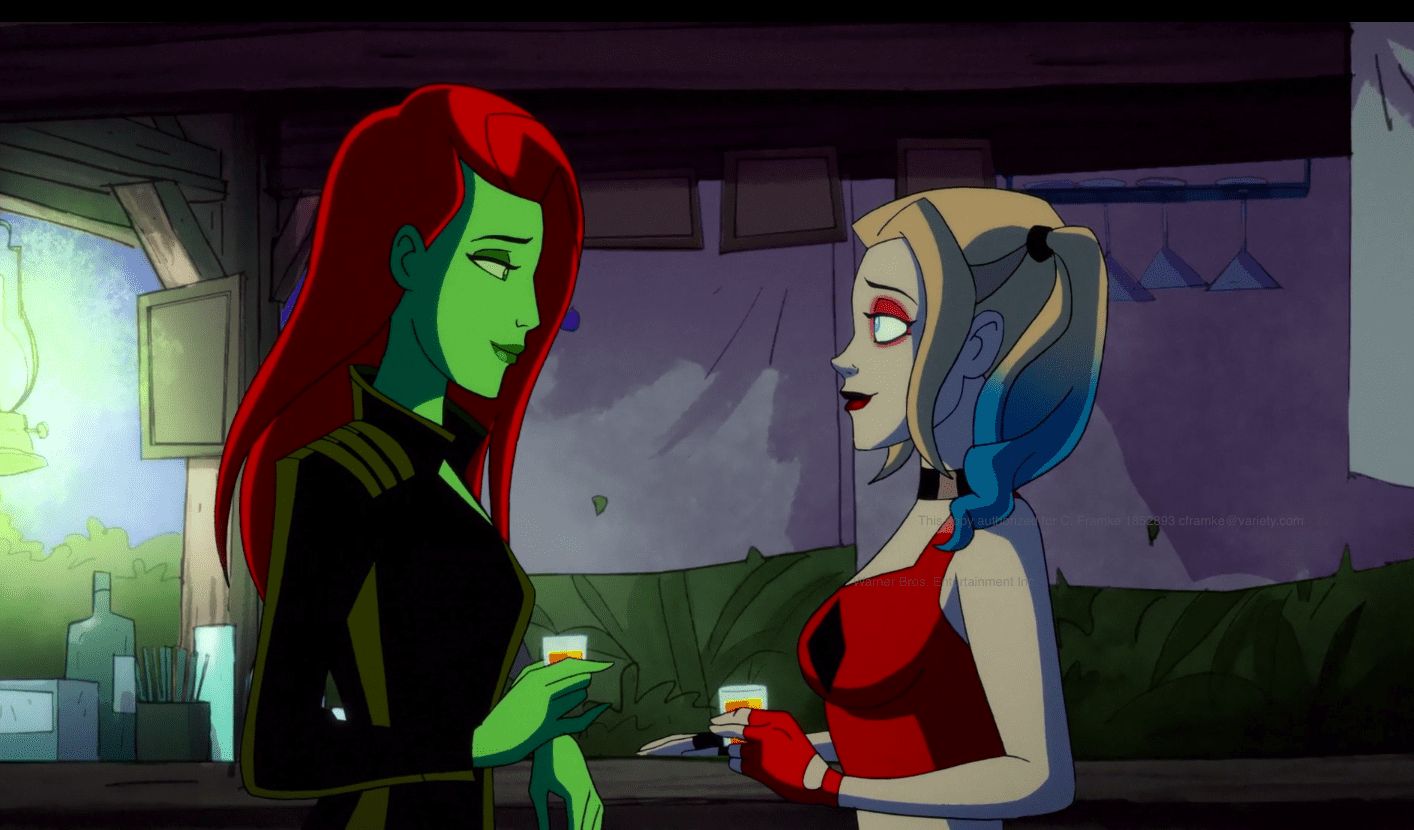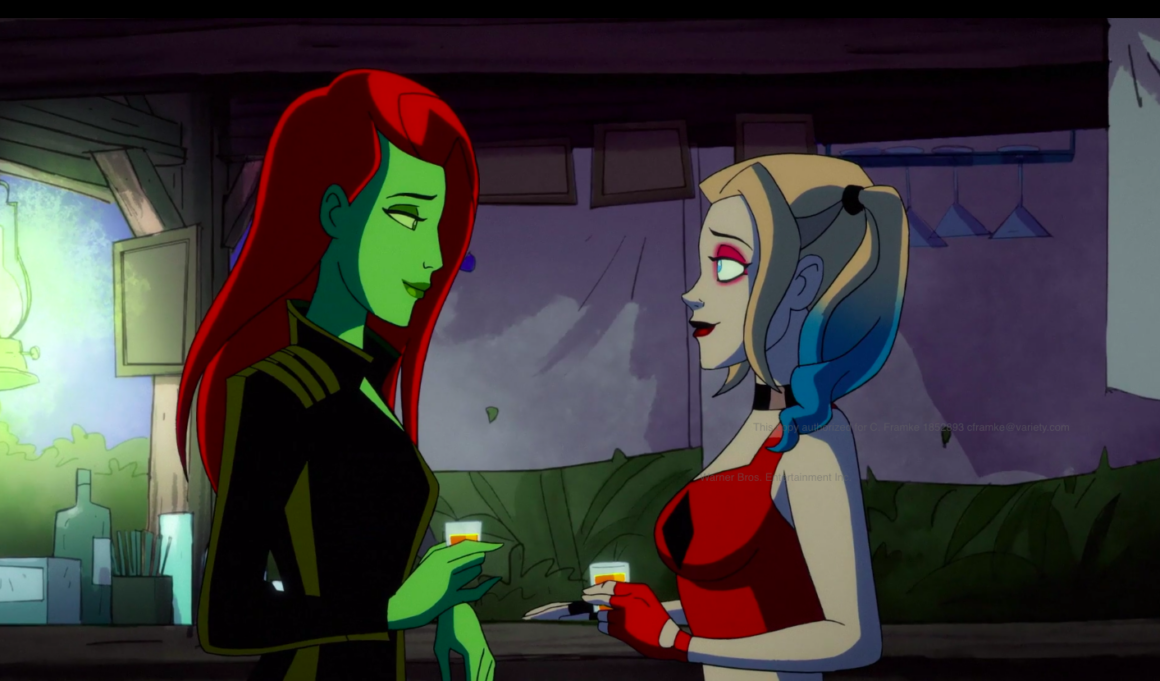 Although Harley Quinn has been constantly paired with Joker, she has been involved with a number of other characters in the DC Universe. Quinn has had a thing at some stages with her Suicide Squad teammate Deadshot, which was also hinted at the live action movie. Quinn has also had a strong romantic connection with Poison Ivy. Ivy has been critical throughout of Quinn's relationship with Joker, which has further caused the relations between the two to blossom, which went on to reach the peak in Harley Quinn #25, where they shared their first kiss. DC confirmed in a 2015 tweet that they were "girlfriends without the jealousy of monogamy".
She has also grabbed a kiss from The Green Lantern, and also climbed onto bed with Nightwing, much to the disappointment of Batman, and the fans too.
Breakup In Birds Of Prey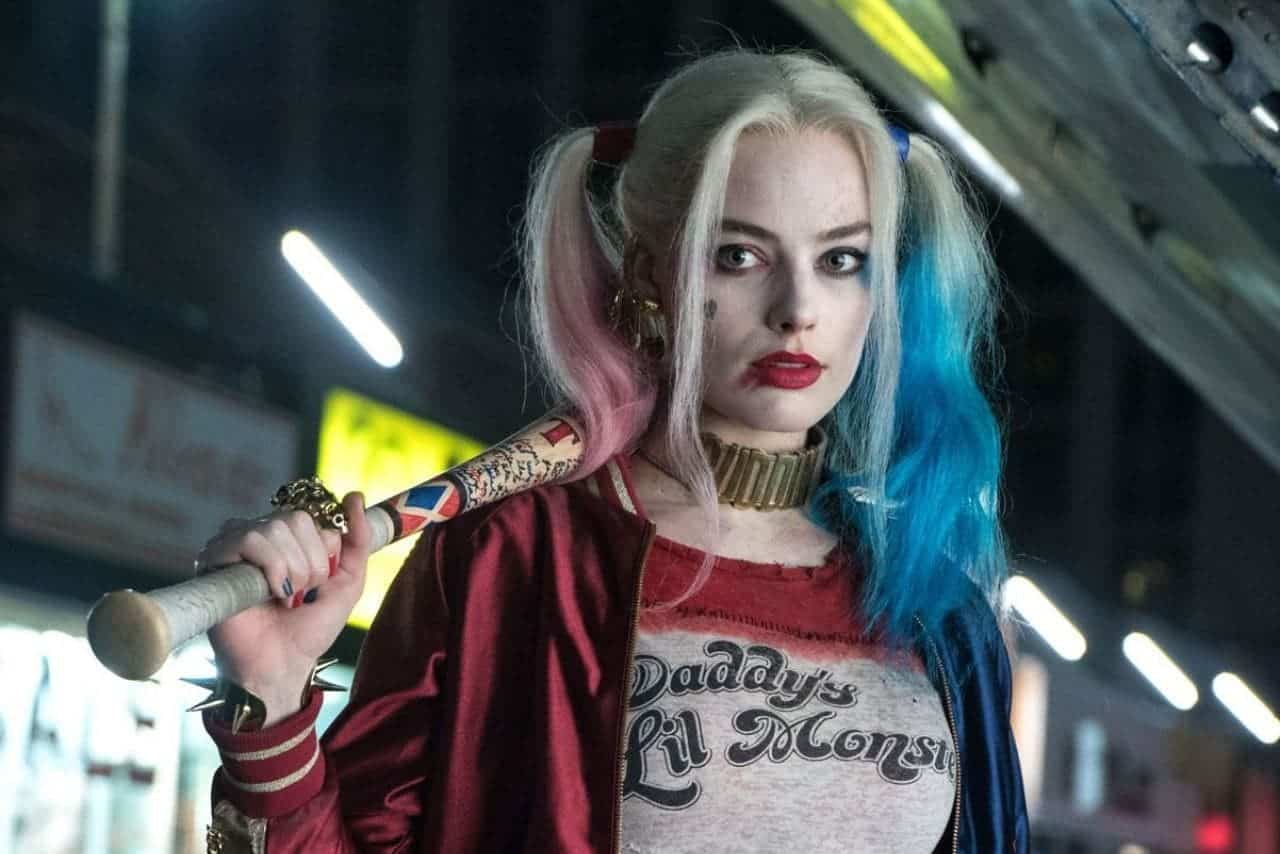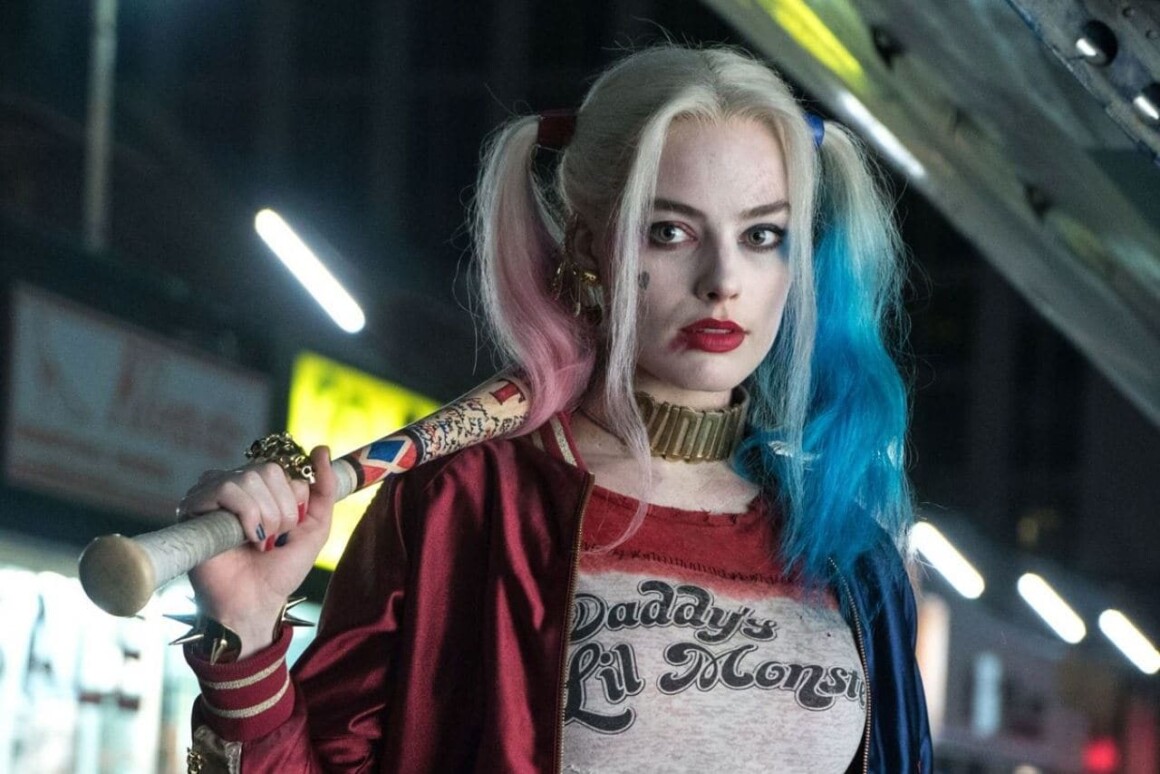 In 2016's Suicide Squad, Margot Robbie's performance stole the show and was highly praised in what was otherwise a trashing contest for most of the critics. Probably due to the fears of receiving backlash on portraying Harley as a punching bag for the Joker, the creators focussed on a little less abusive relationship.
Birds Of Prey began with the reveal that Harley Quinn is done with the Joker, especially after he kicked her out of his life. Although there were plans to portray their break-up onscreen, probably due to Jared Leto's tumultuous relationship with the DCEU, the Joker did not appear in more than an animated clip in the movie's beginning.
In a 2019 interview, Margot Robbie revealed that Harley Quinn is free to be who she really wants in her second movie appearance. But according to Robbie, Harley takes on a more complex outlook to her separation from Joker than the neat and tidy traditional ending that fans might hope for.
Therefore, whether the movie version of Harley Quinn is really over her starstruck lover is yet to be seen from upcoming movies.