Live action anime adaptation Cowboy Bebop is certainly not the best Netflix show offering but it was entertaining and ended on a cliffhanger that leaves the possibility for a second season, but unfortunately the show was cancelled shortly after the long (and definitely expensive) marketing and production.
Why was Cowboy Bebop is Cancelled? A mystery as intriguing as the bounties of our lovely space cowboys, we will uncover the reason why Cowboy Bebop live-action adaptation was cancelled abruptly by Netflix.
Well, why was Cowboy Bebop is Cancelled?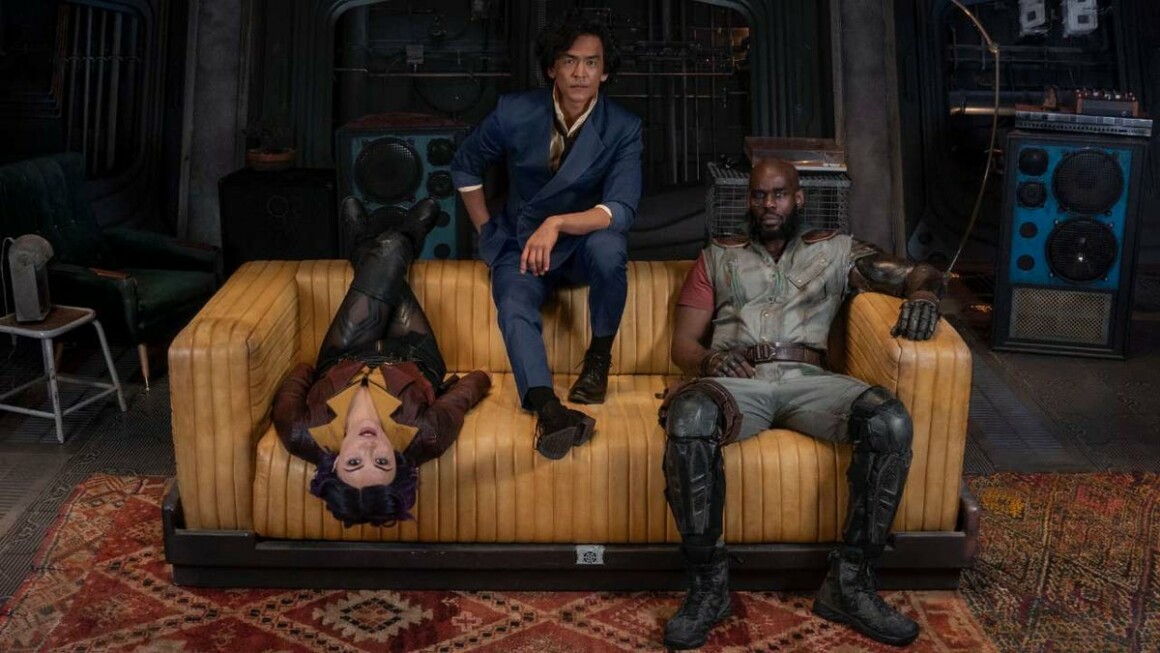 Per The Hollywood Reporter, the decision was made "by balancing the show's viewership and cost." In other words, the show did not attract enough viewers for what it cost Netflix to make. The show has a long production timetable due to pandemic delays and John Cho having to rest after on-set injuries, which still cost the production time and money even though they were on the freeze.
The space western spaghetti was received roughly by critics and audiences alike. The 10-episode series garnered only a 46 percent positive critics rating on review aggregator Rotten Tomatoes. Fans of the original Cowboy Bebop and the new show also tend to agree, as the audience rating is only 56% positive.
According to Netflix's (Blood and Water Season 3) Top 10 site, the series has racked up almost 74 million viewing hours worldwide since its debut, a small number compared to other Netflix big titles such as Arcane or Squid Game that got into hundred million viewing hours number, it also plummeted by 59% a week after it's debut on Netflix.
In its first week for example, 21.6 million hours of the show were watched. This was only enough to make it the sixth most watched show on the streamer. Shows like You and Maid, for example, both had higher viewing hours that week, despite having been out for over a month (and in Maid's case, two months) by that point. That is less than half the viewing hours that other recent releases like Lost in Space Season 3 and True Story got.
Insiders pointed out that Netflix's (The Ranch Season 9) renewal rate for scripted series that have two or more seasons stands at 60 percent, in line with industry averages, and, like all Netflix renewal verdicts, the decision was made by balancing the show's viewership and cost. So unfortunately Cowboy Bebop falls into the 40 percent line.
But the streaming giant takes pride in taking big swings and risky projects such as Cowboy Bebop and other shows they have on stream and are currently in production. Cowboy Bebop is the latest attempt by Hollywood to adapt Japanese anime live-action that has been myriad with failures and poor receptions.
From the legendary and hilariously bad Dragonball Evolution, the 2017's Ghost in The Shell adaptation, Netflix's Death Note and Alita: Battle Angel, Cowboy Bebop is just another headstone in Hollywood's attempt that doesn't seem to work.
The Cowboy Bebop series starred John Cho, Mustafa Shakir and Daniella Pineda as three bounty hunters, aka "cowboys," all trying to outrun the past. From the show's description: "They form a scrappy, snarky crew ready to hunt down the solar system's most dangerous criminals — for the right price. But they can only kick and quip their way out of so many scuffles before their pasts finally catch up with them."
The cast of the show tried to response to the news of cancellation with a stride. John Cho posted a GIF of Dr. Richard Burke (Tom Selleck) from Friends that is captioned "I'm okay." while other cast and teams were more vocal.
Co-executive producer Javier Grillo-Marxuach, for example, tweeted: "i truly loved working on this. it came from a real and pure place of respect and affection. i wish we could make what we planned for a second season, but you know what they say, men plan, god laughs. see you space cowboy."
Actor Mason Alexander Park wrote, "a joy to work on this with you," the EP replied: "Right back at ya! Had so much cool s*** planned for s2."
Faye Valentine actor Daniella Pineda, meanwhile, seemed to express her feelings on Instagram via series of images and videos of mishaps. She wrote: "Today has been fun!". Quite in-character fashion.
Are you saddened by the cancellation of Cowboy Bebop live action adaptation? Let us know in the comments!