On the official Twitter account of the original anime "Wonder Egg Priority" it was announced today that the series will be broadcast on Japanese television from January 12, 2021. In addition, a new promo video, a visual as well as first details of the theme song were revealed.
Series is created at CloverWorks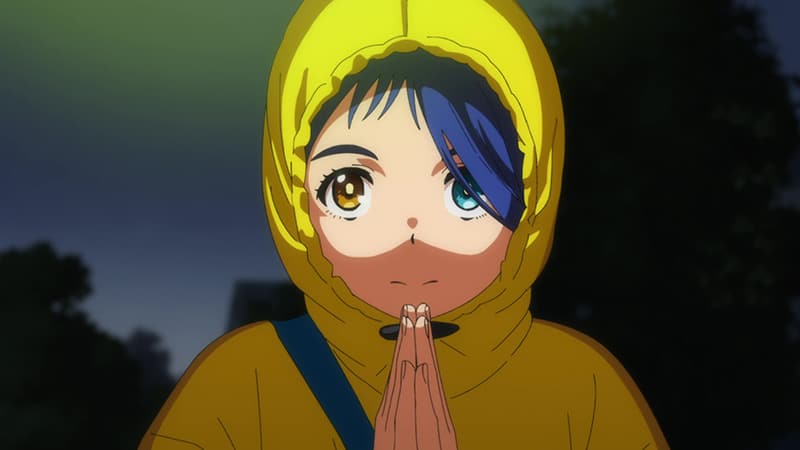 "Wonder Egg Priority" is based on an idea by Shinji Nojima ("Nobelu"), who also writes the screenplay for the series in the studio CloverWorks, which is known for "Her Blue Sky", "Rascal Does Not Dream of Bunny Girl Senpai" and "The Promised Neverland".
The film is directed by Shin Wakabayashi, who last took over this position in the web anime 22/7: The Diary of Our Days. Saki Takahashi, Animation Director of "DARLING in the FRANXX", contributes the character design and acts as Chief Animation Director.
The theme song is contributed by the group Anemoneria, which consists of the voice actors Kanata Aikawa, Tomori Kusunoki, Shuka Saito and Hinaki Yano.
Wonder Egg Priority Anime Visual
Wonder Egg Priority Anime Teaser
Characters
Ai Ohto (pronounced by Kanata Aikawa) Ai Ohto is a 14-year-old girl who has a very pronounced heterochromia. Due to a certain event, she temporarily no longer goes to school.

Neiru Aonuma (pronounced by Tomori Kusunoki) Neiru Aonuma is also 14 years old and has a very pronounced skin color and braids. She is usually quiet and quiet, so she doesn't bother to meet other people.

Rika Kawai (pronounced by Shuka Saito) 14-year-old Rika Kawai has blond hair with a pink strand. If something is on her heart, she says it freely, even to people she has just met.

Momoe Sawaki (pronounced by Hinaki Yano) Momoe Sawaki is 14 years old, has a slender body and has a beauty spot on her face. She is often confused with a man and is very popular with girls.
Action
Fourteen-year-old Ai Ohto hears a mysterious voice as she walks through the city late at night. She gives her an egg and says to her: "If you want to change the future, you have to decide now. Believe in yourself and smash the egg."