On the official website of the "Sailor Moon" franchise, a new teaser video for the two-part film series "Sailor Moon Eternal" was released today, which you can watch below.
First film to be launched in January 2021
"Sailor Moon Eternal" is the sequel to the series "Sailor Moon Crystal". The two films adapt the "Dead Moon" Arc and are directed by Chiaki Kon (Third "Sailor Moon Crystal"-Season) in the studios Toei Animation and DEEN.
Naoko Takeuchi, author of the original manga, is involved in the production as a supervisor, while Kazuko Tadano ("Sailor Moon") is the character design and Kazuyuki Fudeyasu ("Is the Order a Rabbit? BLOOM) the script.
The first anime film is expected to run for a total of 80 minutes and will be released in Japanese cinemas on 8 January 2021. The second film will follow about a month later, on February 11, 2021.
Sailor Moon Eternal Visual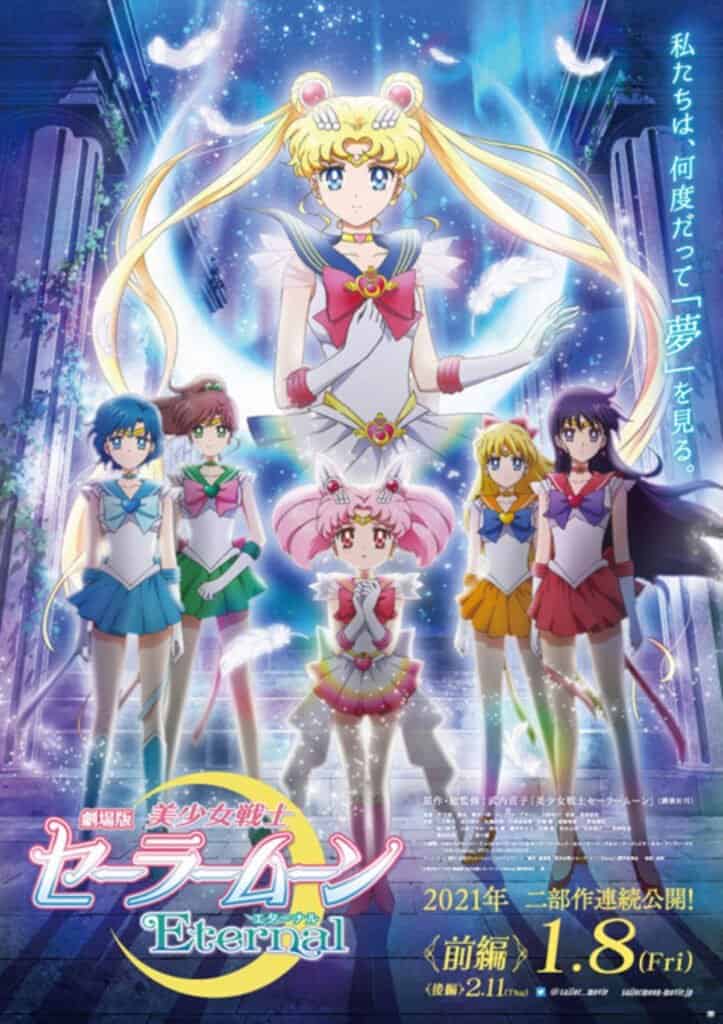 Sailor Moon Eternal Trailer
Sailor Moon Eternal Action
Actually, Usagi Tsukino is a normal girl: a bit of a bit of a rap, no time for school, but always looking for great love. Until one day she meets the cat Luna, who reveals her true power and destiny to the 14-year-old. From now on, as Sailor Moon, she fights alongside the Sailor Warriors against the dark forces of the universe – for love and justice!