Wotakoi: Love is Hard for Otaku (also known as Wotaku ni Koi wa Muzukashii in Japanese) is a romantic comedy anime television series which is based on a manga series of the same name. Written and illustrated by Fujita, the manga series was first published on April 17, 2014.
An anime adaptation by A-1 Pictures (Sword Art Online Season 4) aired from April to June 2018 on the Noitamina programming block. It soon became quite popular among fans of the source material and new viewers alike, and since then, fans have been waiting to hear about a second season. Here's everything we know about the prospects of WOTAKOI Season 2 thus far.
After it was announced at the beginning of August that the anime "WOTAKOI: No Cheats for Love" ("jap.: Otaku ni Koi wa Muzukashii") will receive a new OVA, a promo video has now been released to suit this, which provides some insights into the new episode.
Wotakoi Season 2 Release Date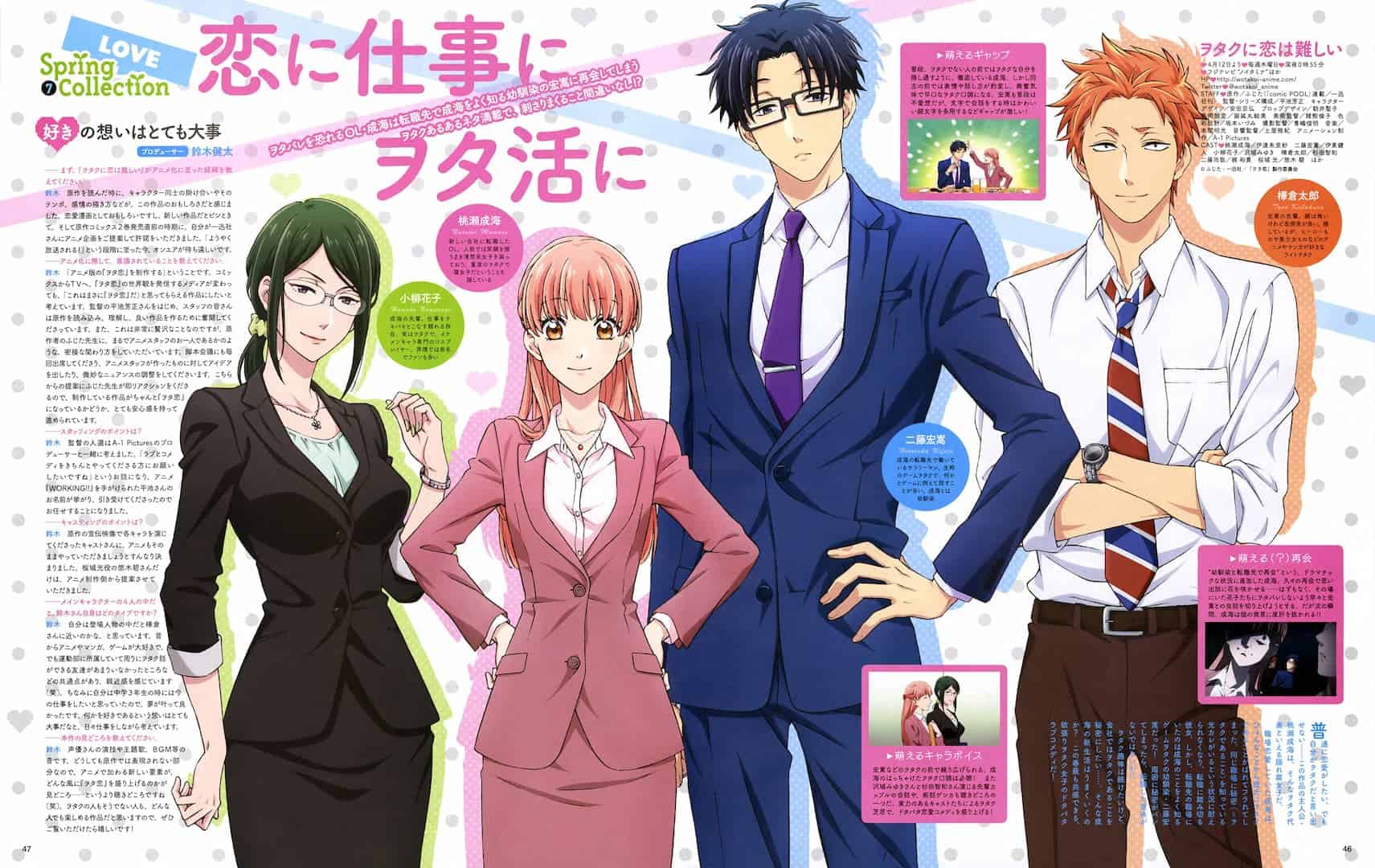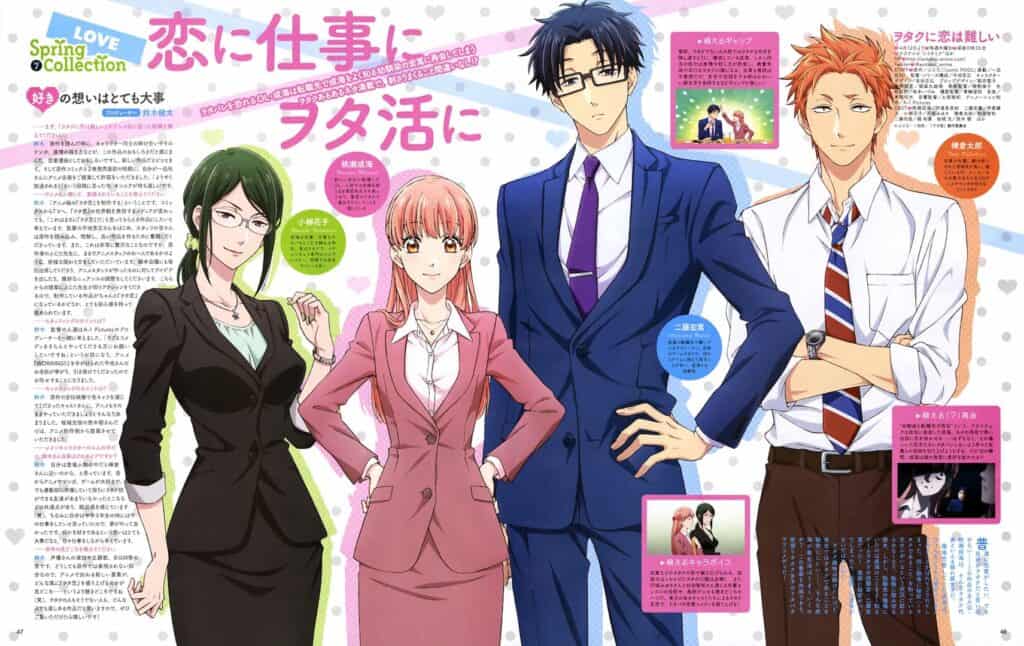 The new OVA with the Japanese title "Tomodachi no Kyori" is part of the special edition of the tenth manga band, which will go on sale in Japan on February 26, 2021. The promo video below introduces the theme song "Love or Respect".
A-1 Pictures has not confirmed Season 2, and it remains to be seen whether Season 2 is made at all. Our best guess is that Wotakoi season 2 release date could fall sometime in 2022. We're waiting for official news on Season 2 of the show and we'll update this section as soon as we hear more.
The eleven-part anime series "WOTAKOI: No Cheats for Love", which ran on Japanese television in spring 2018, was directed by Yoshimasa Hiraike, who also wrote the script, in studio A-1 Pictures ("Sword Art Online: Progressive Movie, 86 Anime"). Takahiro Yasuda contributed to the design of the characters, while Akimitsu Honma composed the music. Amazon Prime Video offers all episodes with subtitles on demand.
Fujita's original manga series has been published by Ichijinsha since April 2014. There are now more than ten million copies of the Japanese version in circulation.
WOTAKOI gets another OVA episode
On the official Twitter account of "WOTAKOI: No Cheats for Love" (jap.: "Wotaku ni Koi wa Muzukashii") it was announced that the series will soon receive a new OVA.
The new OVA episode, which will adapt the "Employee Trip Times" story (Jap.: "Shain Ryokou Kai") from the sixth volume of Fujita's Romance series, will be released on October 14, 2021 together with the special edition of the eleventh and at the same time last manga volume in Japan. Studio Lapintrack ("Sarazanmai") is responsible for the production.
Wotakoi Visual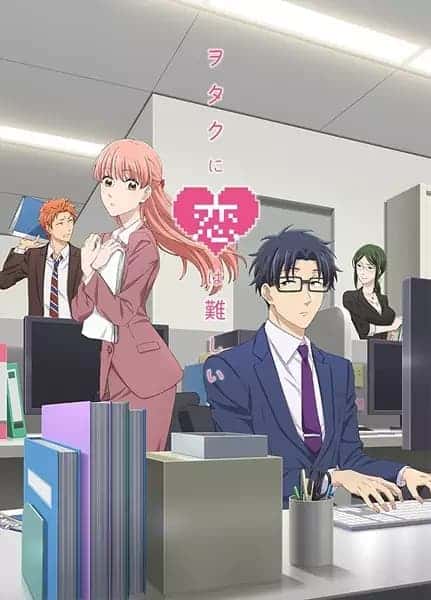 Characters, Cast & Staff of Wotakoi
I. Characters & Cast
| | |
| --- | --- |
| Character | Cast |
| Narumi Momose | Arisa Date (Idol Time PriPara) |
| Hirotaka Nifuji | Kento Itou (The iDOLM@STER Side M) |
| Hanako Koyanagi | Miyuki Sawashiro (Durarara!!) |
| Tarou Kabakura | Tomokazu Sugita (Aho Girl) |
| Naoya Nifuji | Yuki Kaji (Dive!!) |
II. Production Team
| | |
| --- | --- |
| Director | Yoshimasa Hiraike (Working!!) |
| Character Design | Takahiro Yasuda (Wolf Girl and Black Prince) |
| Art Director | Michiko Morokuma (Ange Vierge) |
| Sound Director | Masaki Tsuchiya (New Game!) |
| Studio | A-1 Pictures |
Wotakoi Promo
Wotakoi Action
Narumi is an office worker and a secret Yaoi fangirl. When she changes her profession, she meets her childhood friend, Hirotaka, who looks good but is a video game nerd. They decide to enter into a relationship, but since they are both nerds, a serious love affair is difficult.