In the January 2021 issue of Shogakukan's Coro Coro Comics magazine, it was announced that the "Beyblade" franchise will receive a new anime series.
Beyblade New Anime Release Date
So far, it is only known that the series is expected to start in Japan in the spring of 2021. Concrete details, such as the title of the anime, an exact date or the production team, are still pending at this time.
The most recent "Beyblade" anime is titled "Beyblade Burst Sparking" and has been released as a net anime in Japan since April 3, 2020. The series is the fifth anime in the "Beyblade Burst" saga, which is broadcast on Nickelodeon.
Beyblade New Anime Visual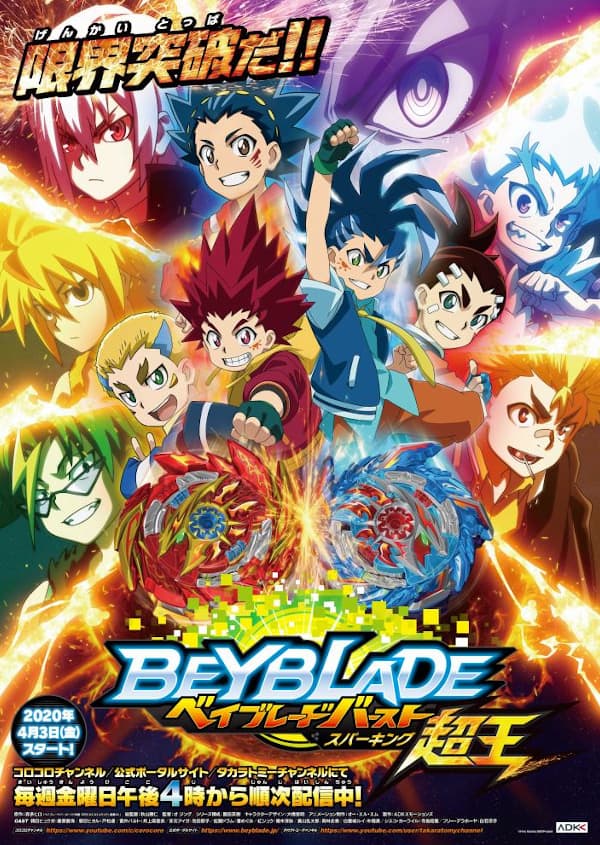 Beyblade Burst Saga Action
Welcome to the world of Beyblade! This is the story of a group of passionate bladers who go on an unforgettable journey to chase their dreams. The newcomers have to prove themselves in training and at tournaments in order to be awarded the title "World Blading Champion" at some point.