On the official website of the upcoming anime implementation of the manga series "Blue Period" a first visual was published. In addition, the first details of the production team were revealed.
Blue Period Anime Release Date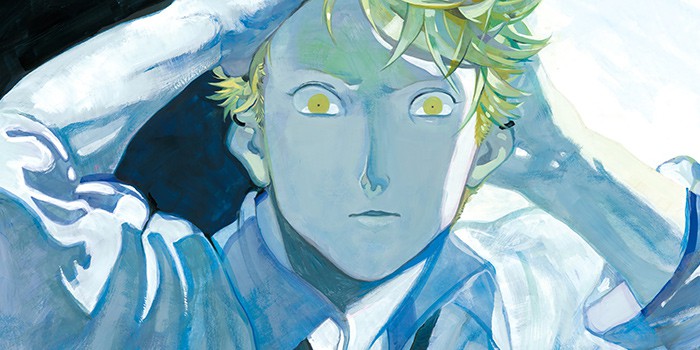 "Blue Period" is therefore produced under the direction of Katsuya Asano ("Yu-Gi-Oh! VRAINS) at Studio Seven Arcs. Koji Masunari ("Magi: The Kingdom of Magic") serves as Chief Director, while Reiko Yoshida ("Bakuman.") writes the script and takes over the series composition. Tomoyuki Shitaya ("Food Wars! Shokugeki no Soma) is involved as a character designer.
On the official website of the anime adaptation of Blue Period, it was announced that the series will be broadcast on Japanese television from October 2021. You can watch a first teaser later in the article.
The film stars Hiromu Mineta (Cestvs in "Cestvs") as Yatora Yaguchi, Yumiri Hanamori (Nadeshiko in "Laid-Back Camp") as Ryuji Ayukawa, Daiki Yamashita (Izuku in "My Hero Academia") as Yotasuke Takahashi, Kengo Kawanishi (Rei in "March Comes In like a Lion") as Haruka Hashida and Yume Miyamoto (Rikka in "SSSS" Gridman) as Maki Kuwana.
The anime adaptation is based on Tsubasa Yamaguchi's manga series of the same name. This has been published in the "Afternoon" magazine since June 2017 and currently comprises nine volumes.
Blue Period is also one of the most anticipated new Upcoming Anime.
Blue Period Visual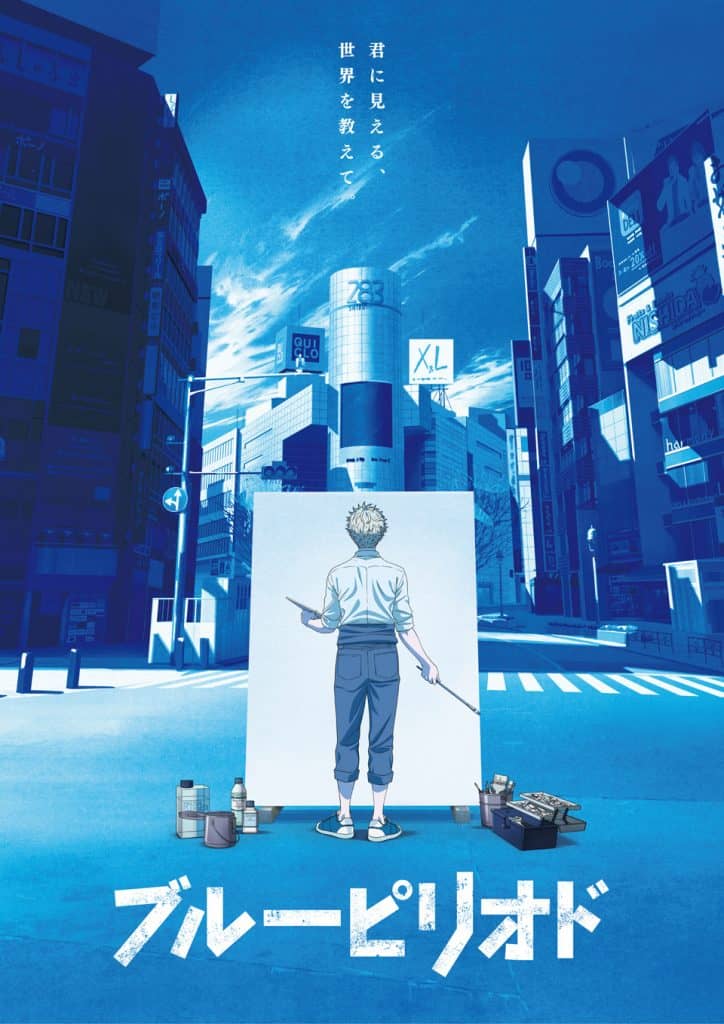 Blue Period Teaser
Blue Period Anime Character & Cast
The cast includes:
| | |
| --- | --- |
| Character | Cast |
| Yatora Yaguchi | Hiromu Mineta |
| Ryuji Ayukawa | Yumiri Hanamori |
| Yotasuke Takahashi | Daiki Yamashita |
| Haruka Hashida | Kengo Kawanishi |
| Maki Kuwana | Yume Miyamoto |
Blue Period Action
Yataro Yaguchi has good grades – but no passion. He drinks, smokes and drifts around the city until night. But it doesn't make him happy. And now, just before graduation, he has to wonder if that's really all he can expect from life.
By chance, he comes into contact with painting – and suddenly he sees the world with different eyes. Without any experience, he decides to apply for an art academy. But the entrance exam is tough … and he doesn't have much time left!