On the website of the upcoming sports anime "Cestvs: The Roman Fighter" it was announced today that the series will be broadcast in Fuji TV's "+Ultra" program block from 14 April 2021. In addition, a new trailer and another visual have been released.
Series Created by Bandai Namco Pictures
Director Toshifumi Kawase ("Tenjho Tenge") is responsible for the production of the anime series at Studio Bandai Namco Pictures ("Welcome to Demon School! Iruma-kun, Tiger & Bunny 2"). Professional boxer Yoshihiro Kamegai assists the anime team in the fight scenes. The music is composed by Masahiro Tokuda, Akihiro Manabe and Yoshiyasu Ueda, while LOGIC&MAGIC takes over the CG production.
Hiromu Mineta, who takes on his first major role in ananime, can be heard in the leading role of Cestv. A preview of the opening song, titled "Endeavor" and contributed by the band Dragon Ash, can be heard later in the video.
"Cestvs: The Roman Fighter" is based on the manga series "Kentou Ankoku Den Cestvs", which was published in the "Young Animal" magazine between 1997 and 2009, as well as on its sequel "Kentou Shitou Den Cestvs", which has been published by Hakusensha since 2010.
Cestvs: The Roman Fighter Visual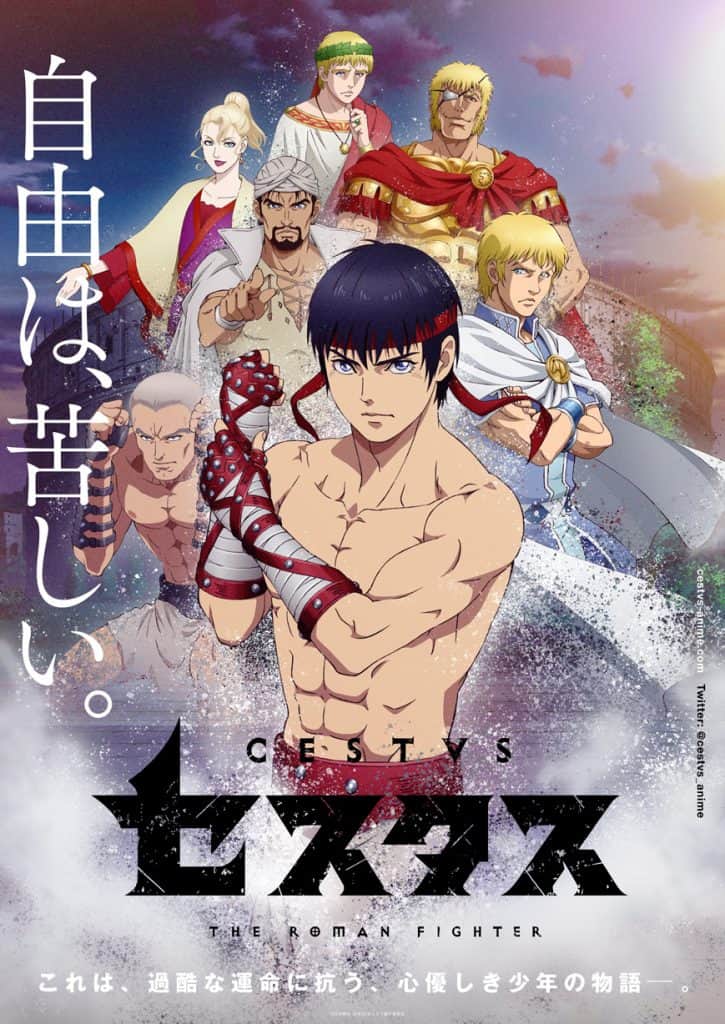 Cestvs: The Roman Fighter Trailer
Cestvs: The Roman Fighter Action
54 A.D. Cestus, a boy orphaned and enslaved by the Roman Empire, is sent to a training center for fistfighters. Here he begins his journey to defy fate and fight for his own freedom.