Evangelion Final Film: Evangelion: 3.0 + 1.0 Thrice Upon a Time is a Japanese anime science-fiction movie directed by Hideaki Anno and produced by Studio Khara. A teaser advertisement was released at the opening of "Kimetsu no Yaiba – The Movie: Mugen Train" You can watch the video below. The Evangelion Final Film will be released on January 23rd.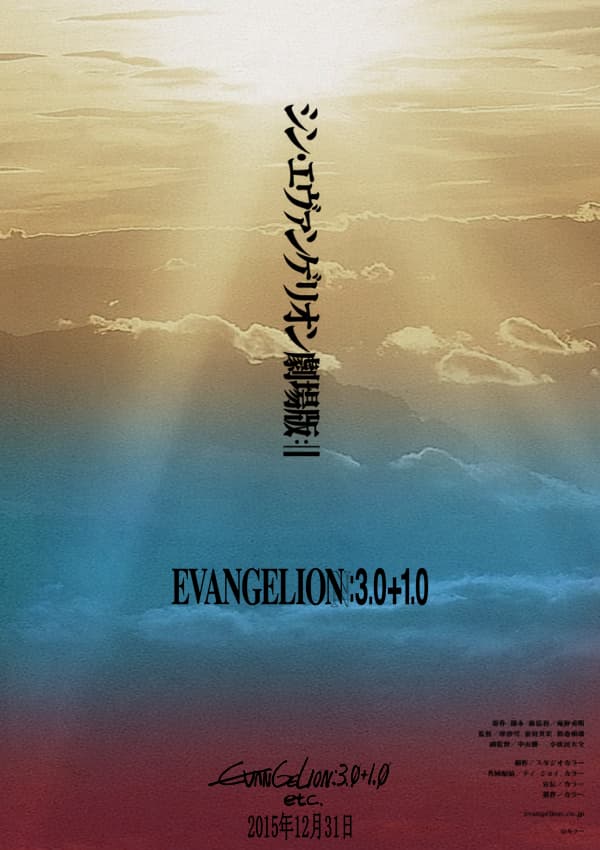 The original series Neon Genesis Evangelion was broadcast in Japan from 1995 to 1996, followed by the end of the feature-length (very harsh) Evangelion in 1997. Then followed by a 3.0 + 1.0 rebuild series. The movie is mainly written and directed by Hideaki Anno, the creator of the series.
Evangelion Final Film New Teaser
The first three films of the quartet, Evangelion: 1.0 You [Not] Alone, Evangelion: 2.0 You [Can't] Advance, and Evangelion: 3.0 You Can (Can't) Redo, 2007, 2009, 2012, respectively Debuted in. The three films will be screened in Japan on December 4, 11, and 18, respectively, with the new MX4D and 4DX.
Netflix began streaming the original Neon Genesis Evangelion TV anime series and the Neon Genesis Evangelion: Death and Rebirth, Neon Genesis Evangelion movie last June.
In April 2020, it was announced that the film has been removed from the schedule due to concerns over the COVID-19 pandemic, later rescheduled for January 23, 2021. The theatrical release poster was revealed shortly afterwards with the tagline "Bye-bye, all of EVANGELION.", indicating that this would likely be Anno's final Evangelion-related project. Anno released a statement via Studio Khara's Twitter in October apologizing for the delay while confirming the film was near completion. Khara suggested the run time of the finished film could be over two hours, with the "D-part" clocking in at 41 minutes.
They also reported that as of October 2 the film was undergoing a "rush check", a final check of the animation before editing. On January 14, 2021, the film was removed from the release calendar again. On February 16, 2021, it was reported that the film would be 154 minutes long, making it the longest film in the tetralogy and one of the longest animated feature films ever (behind the films In This Corner (and Other Corners) of the World, Final Yamato, The Disappearance of Haruhi Suzumiya, and Revival of Evangelion).