February continues to be bustling with exciting K-Dramas and the latest to be announced is the JTBC drama Forecasting Love and Weather starring Song Kang. We've got everything you need to know about Love and Weather Forecast, including the plot, cast, trailer, and Netflix episode release schedule.
Forecasting Love and Weather is an upcoming internationally licensed Netflix Original South Korean romantic comedy series directed by Cha Young Hoon and written by screenwriters Kang Eun Kyung and Sun Young.
The Korean drama series is about the lives of 4 people: Jin Ha Kyung, Lee Shi Woo, Han Ki Joon, and Chae Yoo Jin. The series depicts their working lives and how they juggle it with their personal lives.
What Is 'Forecasting Love and Weather' Series About?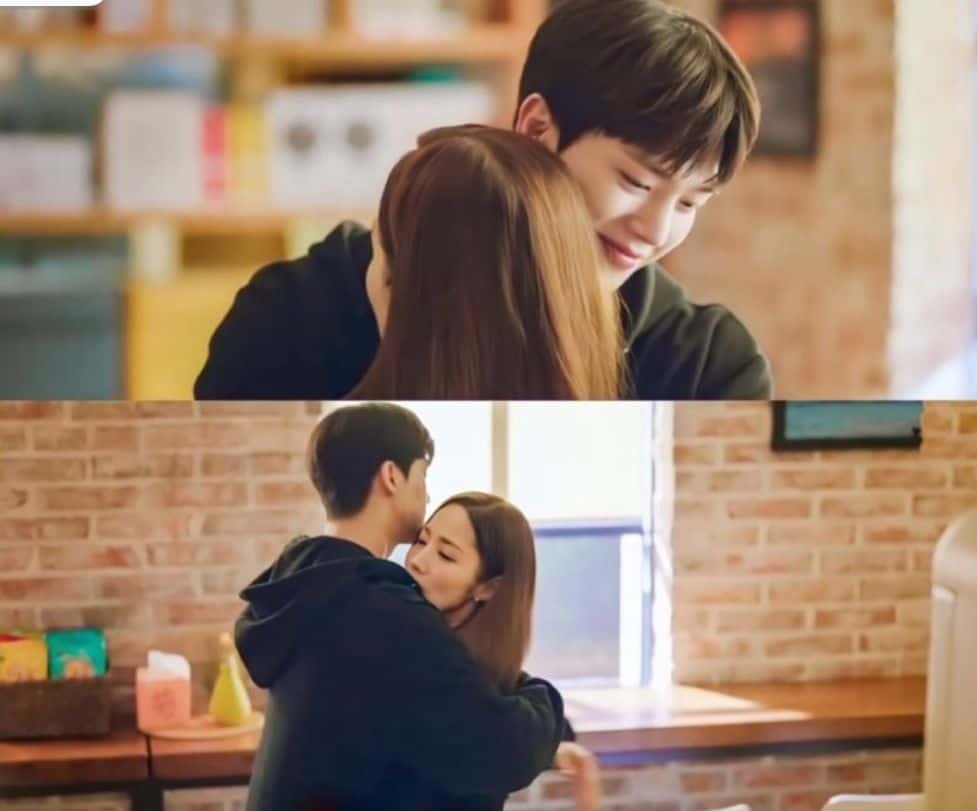 A romance drama about the work and love in the office of National Weather Service, hotter than tropical nights and more unpredictable than localized heavy rains.
Jin Ha Kyung is an intelligent and highly organized individual who does everything by the book and is fastidious about keeping her personal and professional lives separate. Due to her cold demeanor, she has few friends at work and has become an "outsider by choice."
Lee Shi Woo is a free spirit who is always thinking outside the box. Although he can appear clumsy, he boasts an impressive IQ of 150 and is able to achieve anything once he sets his mind to it. However, in spite of his intelligence and abilities, all he cares about is the weather.
Han Ki Joon is a handsome and quick-witted character with a silver tongue. Using his formidable powers of persuasion, Han Ki Joon eventually gets scouted by the spokesperson's office after struggling in the early days of his career at the service. However, because he has lived his entire life as a model student, he has a hard time dealing with failure.
Chae Yoo Jin is a daily weather reporter. Although she went into her job with lofty dreams of breaking news, exciting scoops, and on-site reports, Chae Yoo Jin was ultimately assigned to the "weather and lifestyle team." While she was initially disappointed by the assignment, she eventually comes to grow fond of her job.
'Forecasting Love and Weather' Release Date Announced!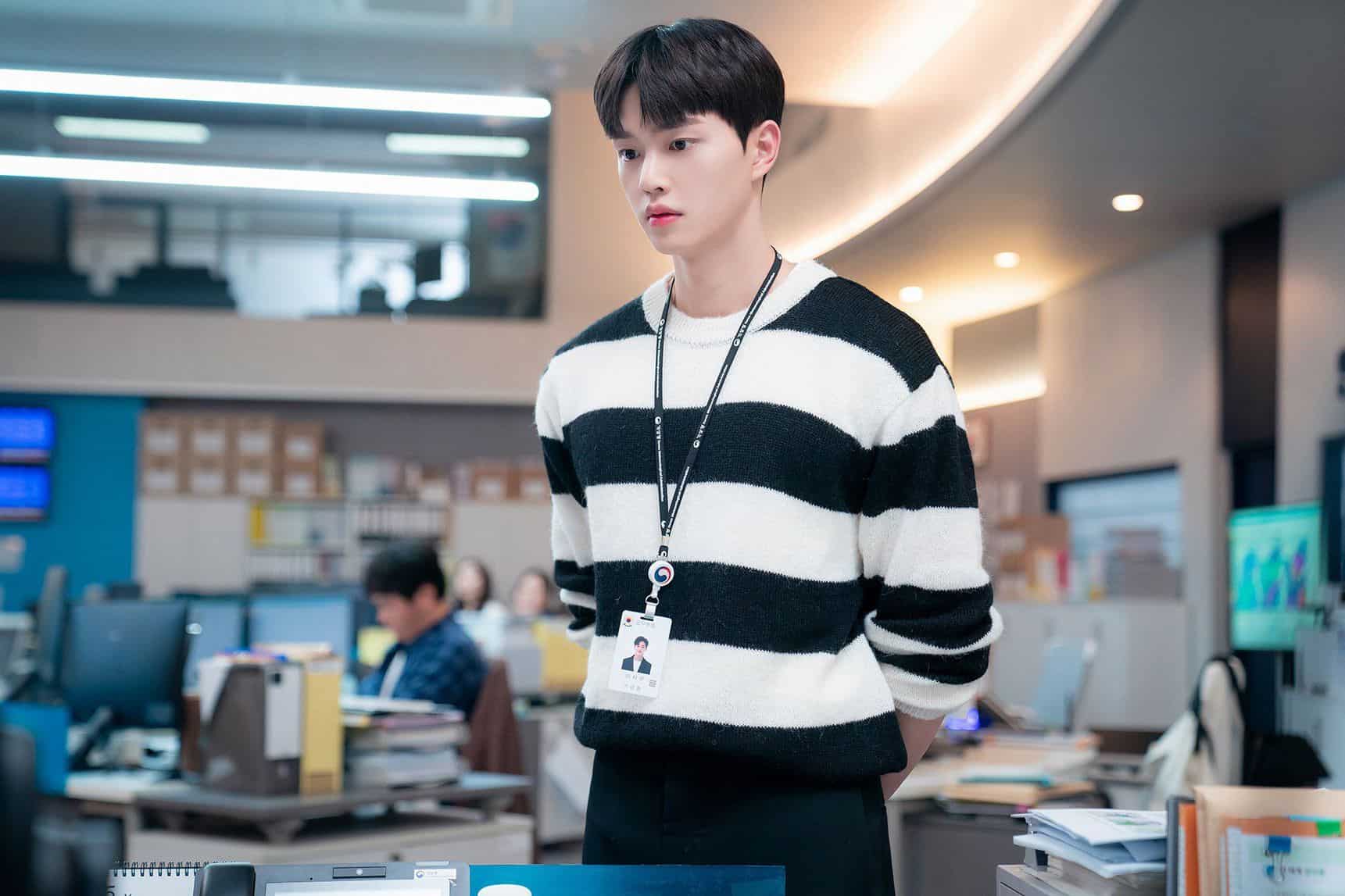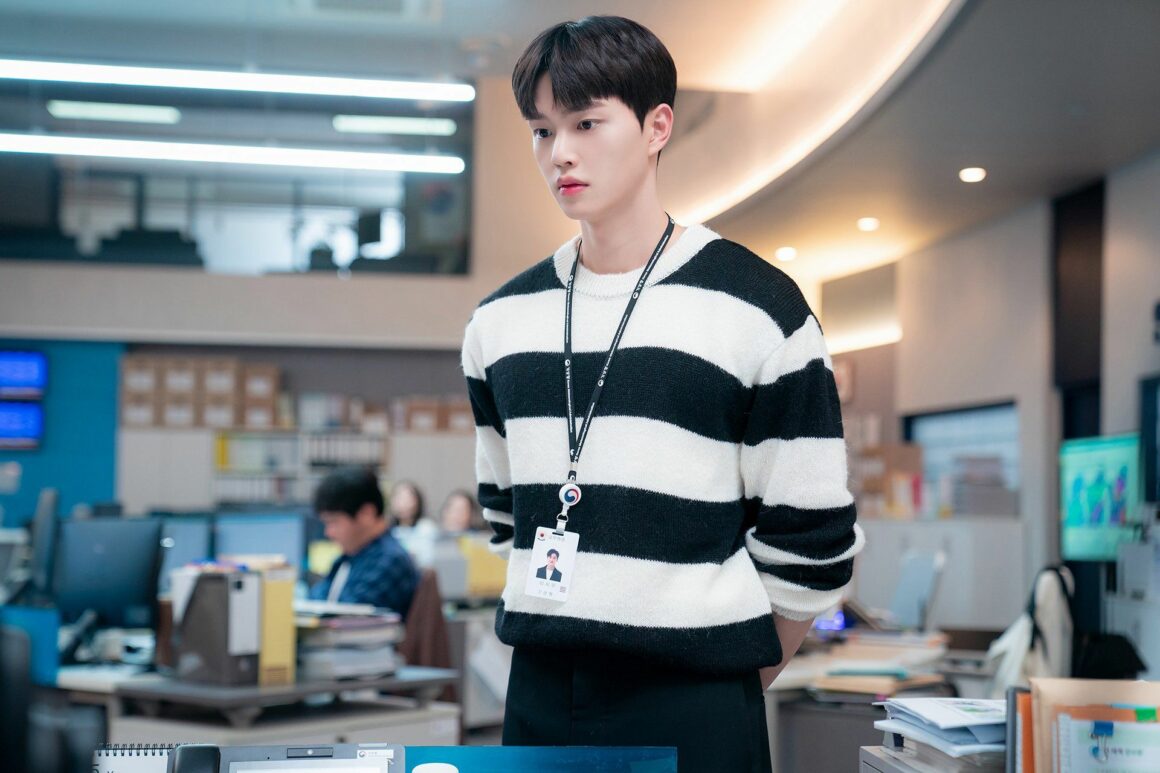 With the release of the trailer for the series, we can confirm that Forecasting Love and Weather will premiere on Netflix on Saturday, February 12, 2022.
Just like most k-dramas, Forecasting Love and Weather will have a total of 16 episodes. All episodes will run for eight weeks with new episodes available on Saturdays and Sundays before the series ends on Sunday, April 3, 2022.
The episode's run time is reported to be 60 minutes.
Forecasting Love and Weather Cast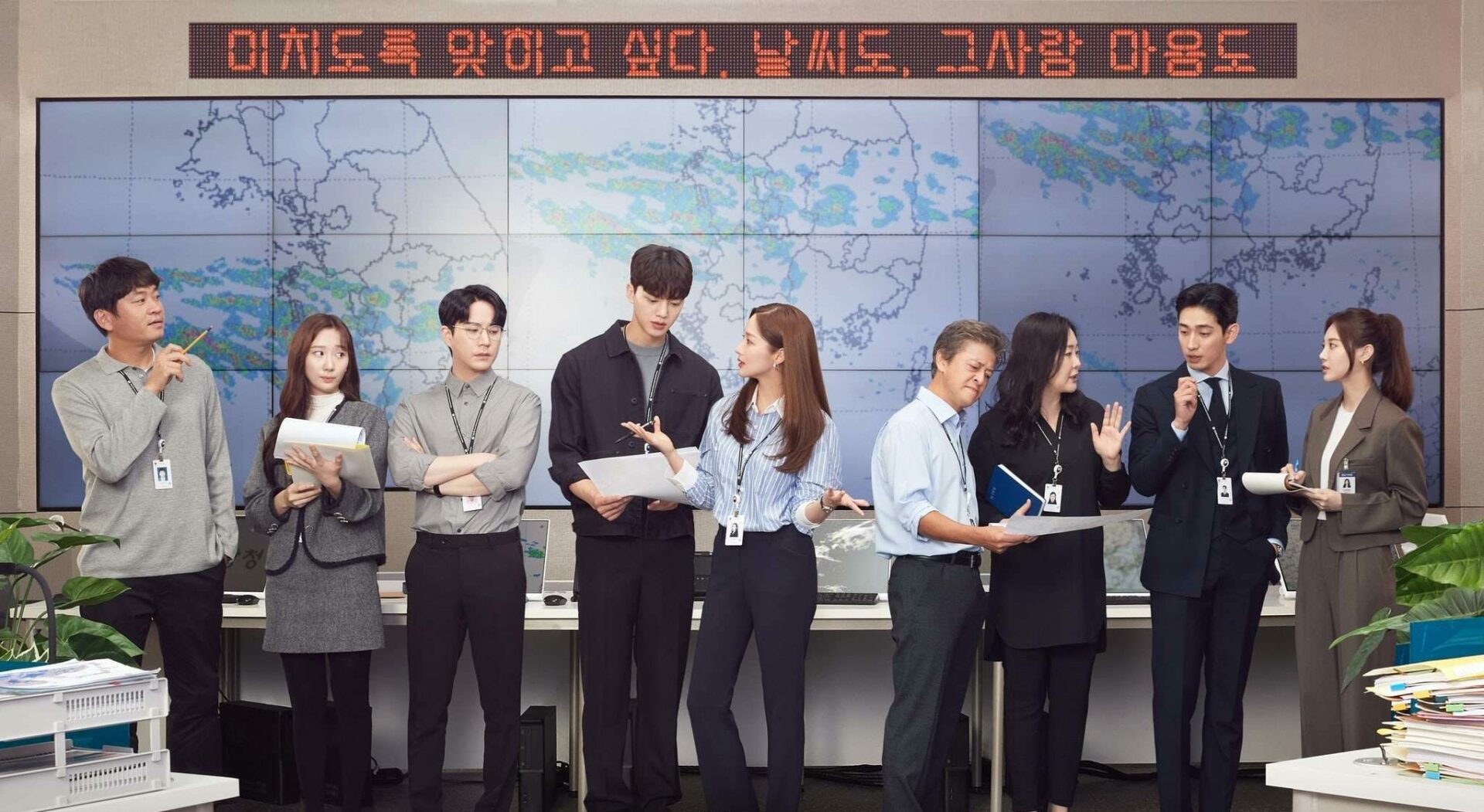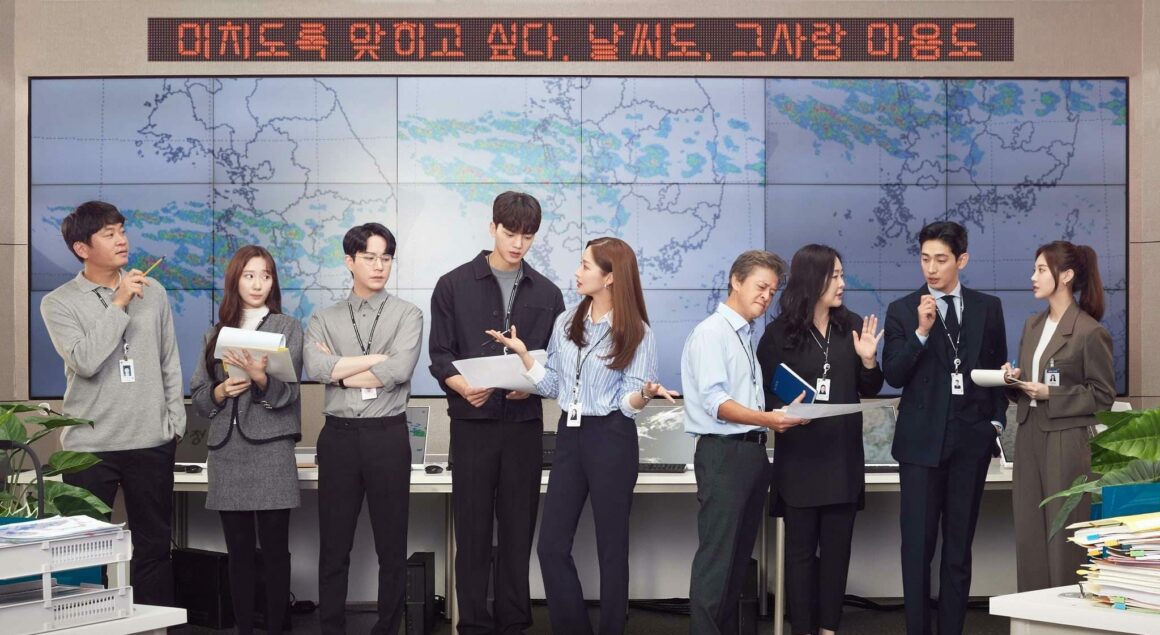 Song Kang, star of the Netflix Original series Sweet Home and Love Alarm, will once again appear as the lead role in a romantic drama as Lee Shi Woo. This will be Song Kang's fifth time starring in a Netflix Original series.
This is the Netflix Original debut for actress Park Min Young, who has starred in several wildly popular k-dramas over the past decade such as When the Weather Is Fine, What's Wrong with Secretary Kim, Queen for Seven Days, and many others. Park Min Young will play Jin Ha Kyung.
What is the plot of Forecasting Love and Weather?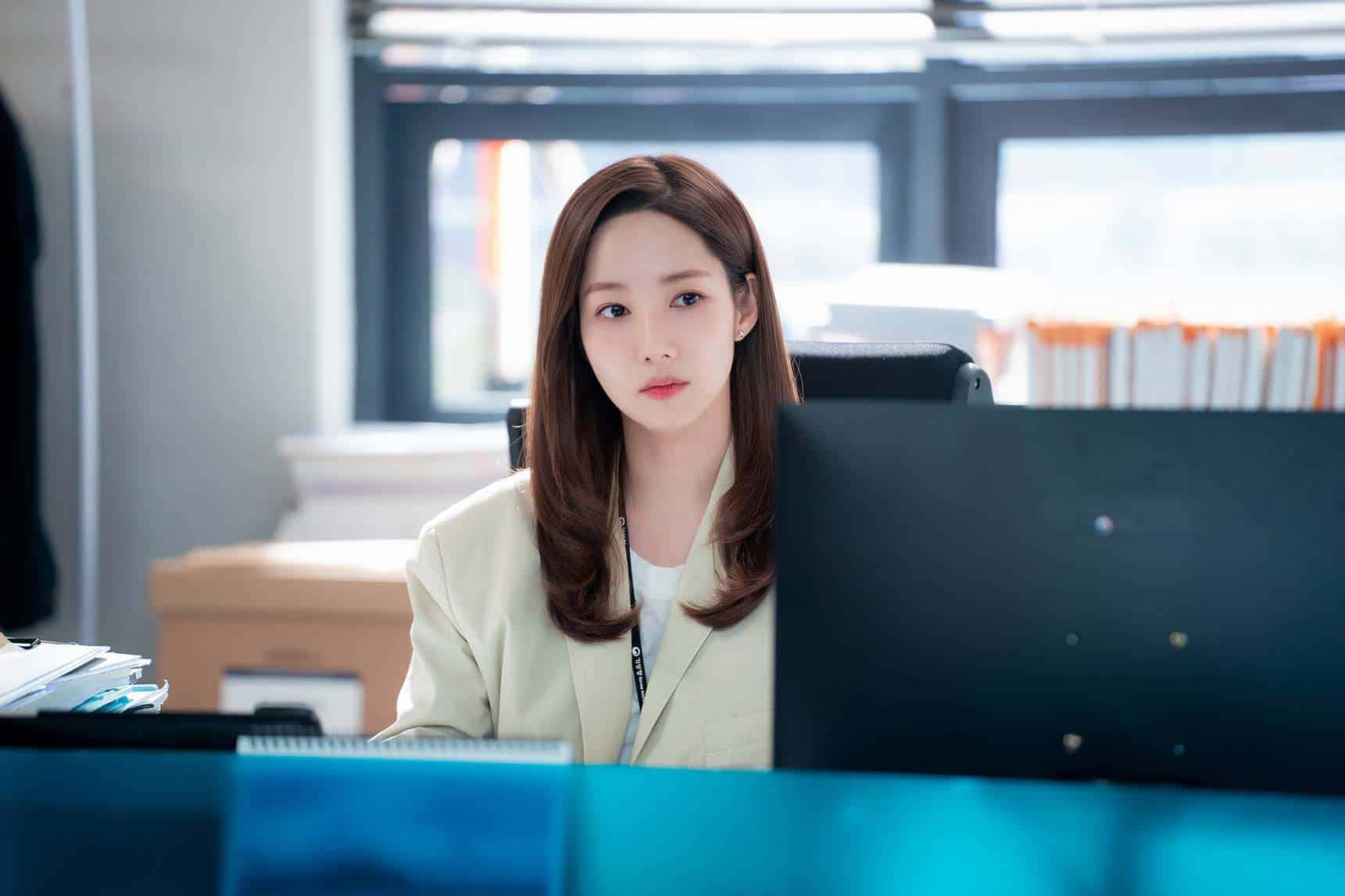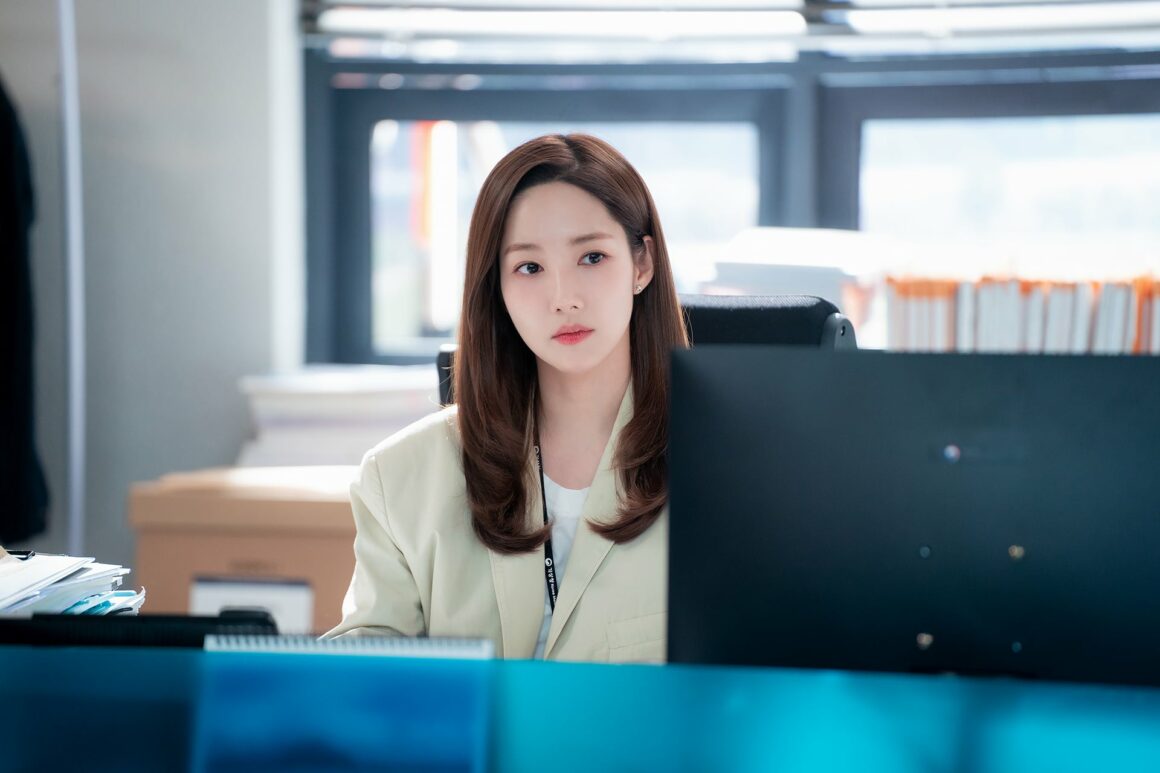 At the Korea Meteorological Administration, Korea's national weather forecast service, Jin Ha Kyung, has alienated herself, by choice, from the rest of her colleagues as she prefers to play things by the book, and keep personal and professional lives separate. However, when the free-spirited Lee Shi Woo is employed, he impresses Jin Ha Kyung, through his intelligence and his obsession with the weather, he slowly begins to break down the barriers that Jin Ha Kyung has built around her heart.
Forecasting Love and Weather Trailer
Netflix (Luna Nera Season 2) has officially released a trailer for Forecasting Love and Weather, for readers who want to watch it, we have attached the link above. Enjoy!