If you're thinking sappy, American comedy, you'll always think of the Adam Sandler film Grown Ups. But will Grown Ups 3 ever hit the screens? First released in 2010, this hilarious movie was written by none other than Adam Sandler and Fred Wolf, directed by Dennis Dugan. After its huge, and somewhat unexpected success at the box office for two consecutive films, will the third instalment of Grown Ups ever hit the big screens? Let's find out!
Expected Plot of Grown Ups 3
The first Grown Ups film began with 5 childhood friends Lenny, Eric, Kurt, Marcus and Rob who meet after 30 at the funeral of their basket ball coach 'Buzzer'. As they spread the ashes of their beloved coach, the friends reminiscence about their complicated marriages, estranged children and a lot of juvenile jokes! Grown Ups 2 was the sequel to the first part which focused more on Lenny's journey as he moved to his hometown to meet with his crazy friends – again! Each minute was filled with jokes and the viewers had tears running down their eyes – just like a comedy cult film. Maybe for this very reason most critics gave the 'immature' status to this comedy flick.
Grown Ups 3 Possible Story
Of course there has been no announcement of Grown Ups 3 right now, but fans are way ahead of the makers it seems. They think that the third part of the film will continue from where the second part ended. It is anticipated that Lenny will move back to Connecticut to re-join his friends for the final time, though each will have their own struggles. Grown Ups 2 saw Roxanne Chase-Feder pregnant. So maybe Grown Ups 3 will revolve around some that journey. Grown Ups was produced by Sandler's production company Happy Maddison Productions and distributed by Columbia Pictures.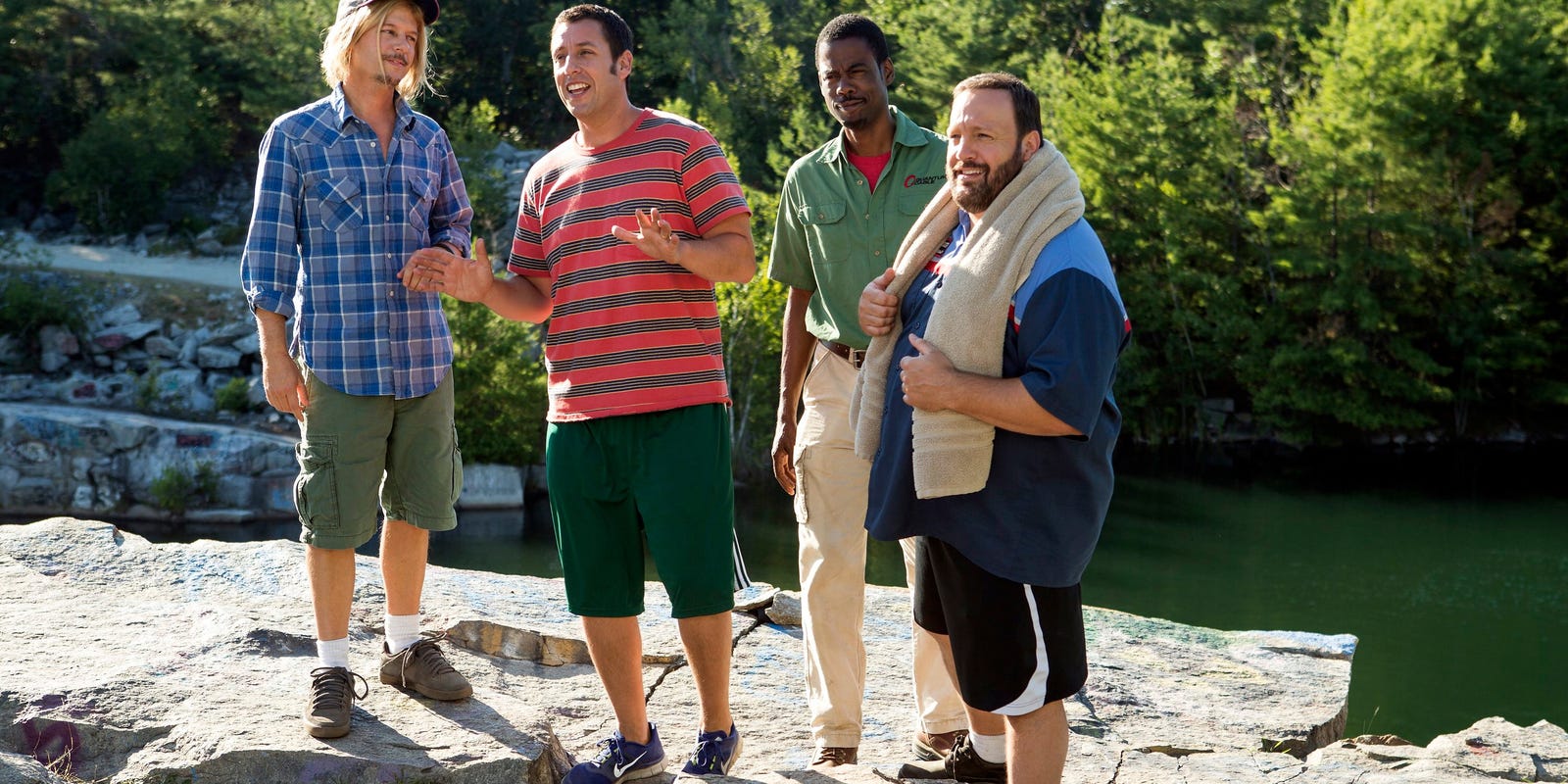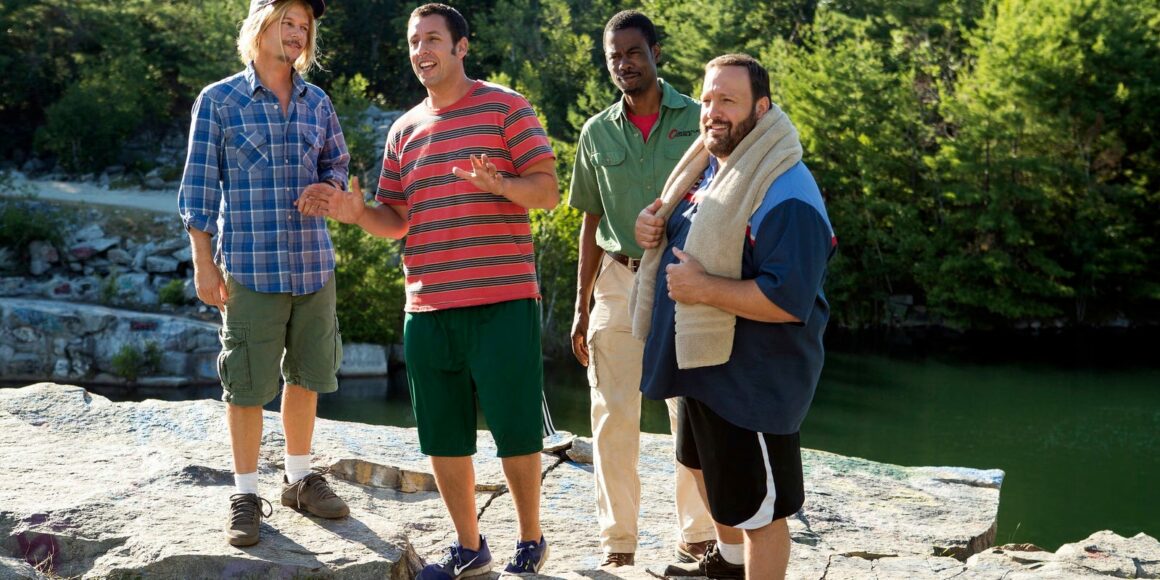 Cast of Grown Ups 3
Who will be in the Grown Ups 3 cast? Fans have been asking this question ever since the second instalment came out. Most of the original cast members are expected to re0unite if the third part hits the big screen. And why wouldn't they? The film franchise sure brought them pretty good success. The iconic Grown Ups cast included –
Adam Sandler as Lenny Feder
Kevin James as Eric Lamonsoff
Chris Rock as Kurt McKenzie
David Spade as Marcus Higgins
Loot Schneider as Rob Hillard
Salma Hayek as Roxanne Chase-Feder
Maria Bello as Sally Lamonsoff
Maya Rudolph as Dean McKenzie
These were the principle entertainers. But there were numerous others acting as comic relief. Not to mention Adam Sandler was one of the writers himself! If ever a third part of the comic flick comes up, it would be best for the original cast members to star in it. In fact, both Salma Hayek and Maria Bello have claimed that of there ever is a Grown Ups 3, they would love to be in it. And fans couldn't be happier! Currently both parts of Grown Ups can be streamed in Netflix.
Did the Grown Ups Franchise win any Awards?
Being the light hearted comedy it is, it's obvious that Grown Ups franchise won't be up for an Oscars. But it did get nominated in weird categories. Like when Rob Schneider got nominated for the Razzie Award for the 'Worst Supporting Actor'! And guess what? He didn't win that as well and lost to Jackson Rathbore for 'The Last Airbender' and 'Twilight Saga: Eclipse'. But Grown Ups did win the 2011 MTV Movie Awards for the Best Line in a Movie category for the dialogue, "I want to get chocolate wasted" delivered by the character Becky.
Reviews and Ratings
The Grown Ups franchise may be adored by fans but it did not go down well with critics. With a 3.5/10 score on Rotten Tomatoes, critics claimed the film to have flat direction and a stunted script. But this review sure did not affect the Box Office collections by any means! Grown Ups 1 made $162 million dollars in America alone! The profit margin was so much that after the success of the first movie, Adam Sandler gifted his 4 co-stars a brand new Maserati sports car each!
Is Grown Ups 3 really Happening?
Despite the film franchise being a conversation starter, the possibility of Grown Ups 3 seems a little far fetched. Adam Sandler recently won back his acclaim after his mind blowing performance in 'Uncut Gems'. But unfortunately for fans, Grown Ups 3 is not a conversation anymore. If you ever feel like a good laugh, you can always go back to binging the firs two parts of this iconic comic movie.