The Japanese publisher Shogakukan announced today that the romance comedy manga "Komi Can't Communicate" (Japanese: "Komi-san wa, Comyushou desu.") will receive an anime implementation. You can watch a first trailer as well as a visual below.
Komi Can't Communicate Anime Release Date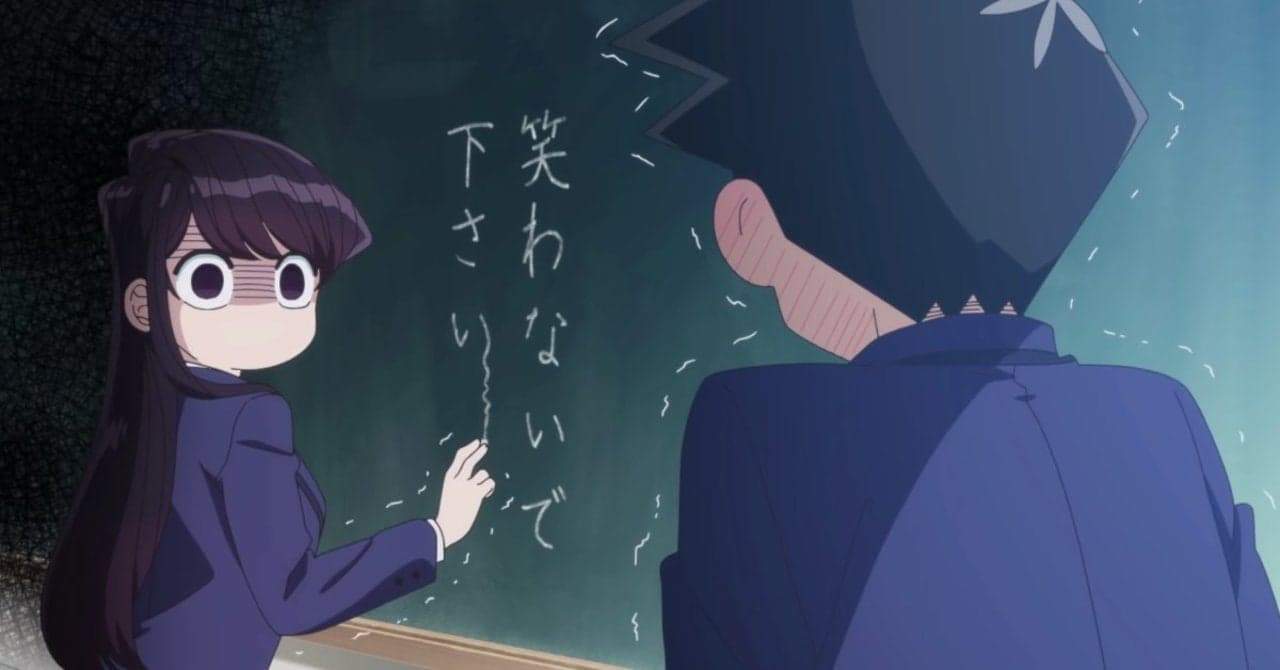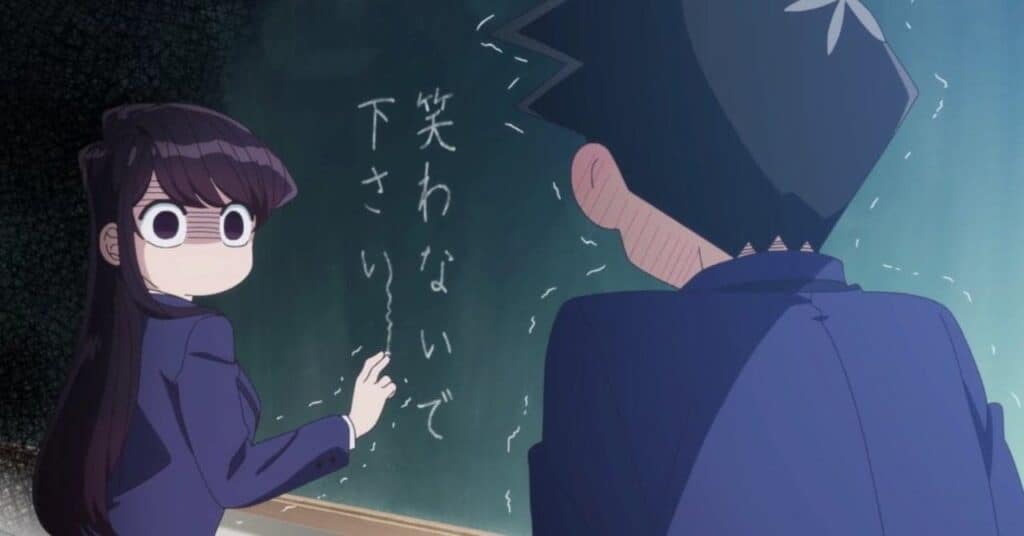 The series is produced under the direction of director Kazuki Kawagoe (Episode Director at "Beyblade Burst God") at Studio OLM ("Pokemon, Berserk, Odd Taxi"). Ayumu Watanabe ("After the Rain") serves as Chief Director, while Deko Akao ("Assassins Pride") writes the screenplay. The character design is contributed by Atsuko Nakajima ("Ranma 1/2").
The film stars Aoi Koga (Kaguya Shinomiya in "Kaguya-sama: Love is War") as Shouko Komi, Gakuto Kajiwara (Asta in "Black Clover") as Hitohito Tadano and Rie Murakawa (Hotaru Ichijou in "Non Non Biyori") as Najimi Osana. The Japanese TV launch is scheduled for October 2021.
"Komi Can't Communicate" is written by Tomohito Oda and has been published in the "Weekly Shonen Sunday" magazine since May 2016. In this year's ranking of the manga, which fans want to see as an anime, the series, which so far comprises 21 volumes, made it to eighth place. Komi Can't Communicate is also one of the most anticipated new Upcoming Anime.
Komi Can't Communicate Anime Visual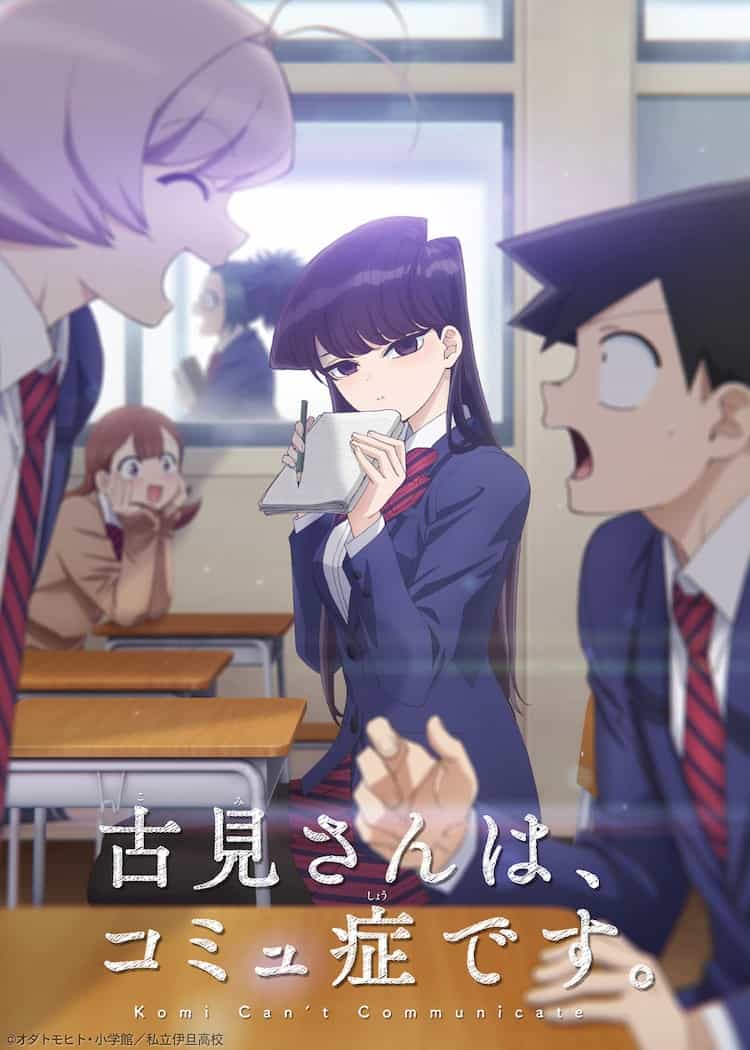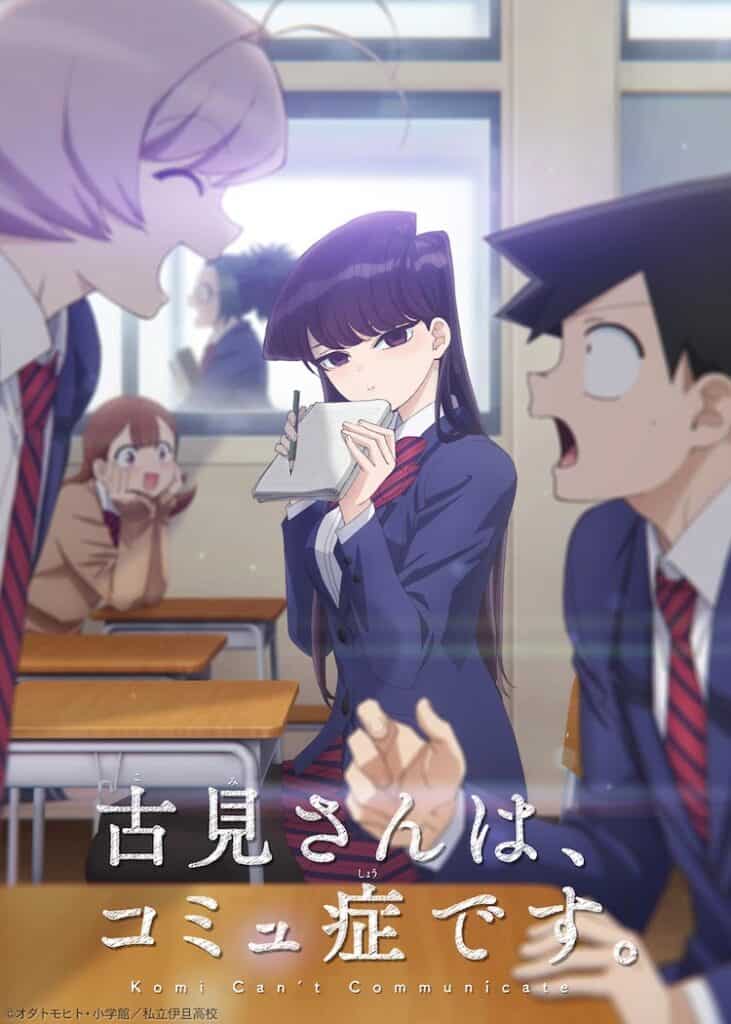 Komi Can't Communicate Anime Trailer
Komi Can't Communicate Action
The shy Tadano is a total wallflower, and that's exactly how he likes it. But that changes when he finds himself alone in a classroom on the first day of high school with the legendary Komi. He quickly realizes that she's not unapproachable – she's just super awkward. Now he has made it his mission to help her in her search for 100 friends!
But there is a problem that the two have no idea about: the school is exclusively about eccentric characters…