On the official Twitter account of the anime implementation of the manga series "Mashiro no Oto", it was announced today that the series will be broadcast on Japanese television from April 2, 2021. A new teaser and a visual have also been released.
Anime is Created at Studio Shin-Ei Animation
Director Hiroaki Akagi ("Karakai Jouzu no Takagi-san") is responsible for the production of the series at Studio Shin-Ei Animation ("The World Ends with You"). The screenplay is written by Yuichi Kata, while Jiro Mashima is involved as a character designer.
The two opening songs of the anime with the titles "BLIZZARD" and "Silver World" are by the Japanese band BURNOUT SYNDROMES. The ending song is contributed by Miliyah Kato and the Yoshida Brothers.
The original manga by Marimo Ragawa started in October 2010 in the "Gekkan Shounen" magazine. Kodansha has so far published 25 volumes in Japanese trade. The series is not yet available in this country.
Mashiro no Oto Visual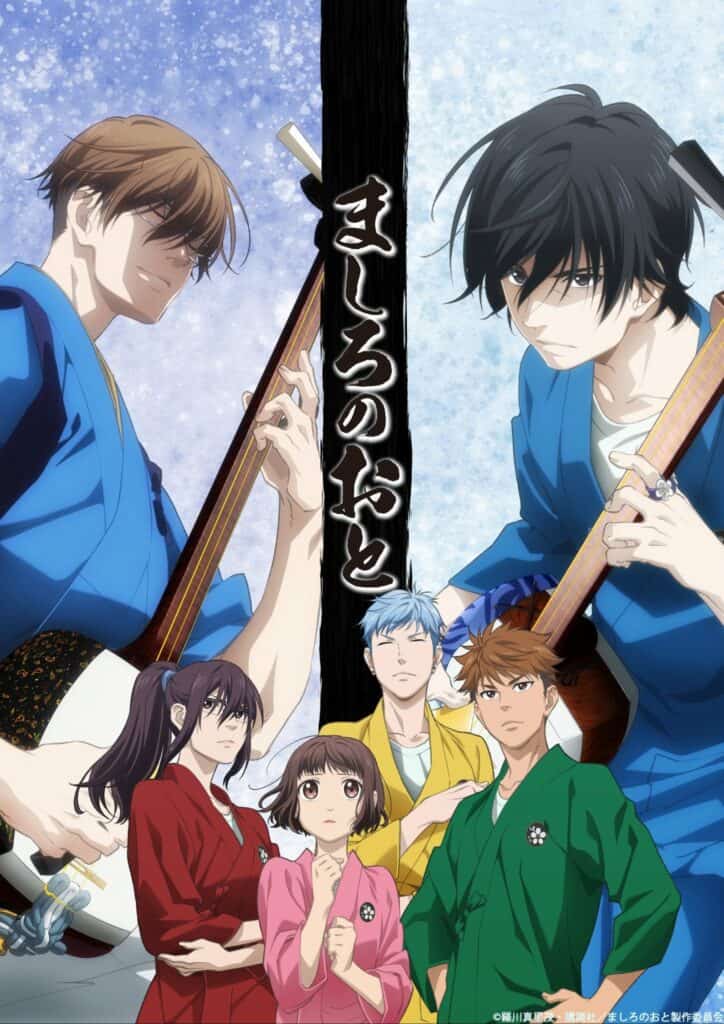 Mashiro no Oto Teaser
Mashiro no Oto Action
The coming-of-age drama follows a girl who encounters a boy in the street with an unusual instrument case. This chance encounter between an idol who sings hopefully and a player of the traditional Japanese three-string edimitues leads both on a journey to discover their pictorial and literal voices.