The Japanese publisher Kadokawa announced today that the comedy-horror manga "Mieruko-chan", also known as "The Girl That Sees Them", will receive an anime adaptation, which will be broadcast on Japanese television later this year.
Mieruko-chan Anime is Created at Passione
The series is directed by Yuuki Ogawa ("FLCL Progressive", "Interspecies Reviewers") at Studio Passione ("Higurashi Gou"). Kenta Ihara ("Vinland Saga") writes the script, while Chikashi Kadekaru ("Juni Taisen") contributes the character design and acts as Chief Animation Director. Makoto Uno ("Witchblade ") is responsible for the monster design.
The original manga series was written by Tomoki Izumi, who launched it on the "ComicWalker" website in November 2018. A publication is also published by "Nico Nico Seiga" and "Comic Alive" magazine. The Kadokawa publishing house has so far published four volumes in Japanese trade.
An English translation is published by Yen Press and can also be purchased online.
Mieruko-chan Visual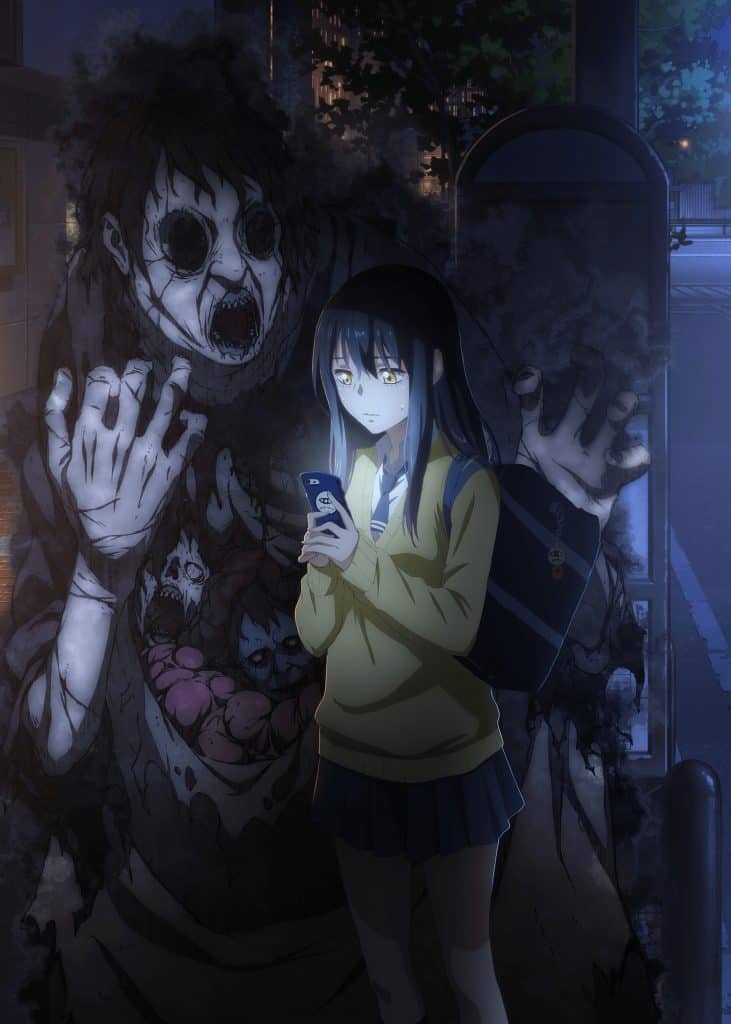 Mieruko-chan Teaser
Mieruko-chan Action
Miko is a typical high school student whose life is turned upside down when she suddenly sees cruel and vile monsters. Although she is completely frightened, Miko continues her daily life and pretends not to notice the horrors that surround her. She has to withstand her fear in order to protect herself and her friend Hana from danger – even if that means having to face the very worst things.