On the cover of the third volume of the light novel series "The Dawn of the Witch" (Jap.: "Mahoutsukai Reimeiki") it was announced that it will soon receive an anime adaptation.
Details are still pending
So far, it is only known that the anime implementation will be a TV series. Further details, such as the contributors or release date, are still pending at this time. More information is expected for the official release of the anime on May 6, 2021.
The original Light Novel was written by Kakeru Kobashiri, who also wrote "Grimoire of Zero", and has been published since August 2018 with illustrations by Takashi Iwasaki at the Japanese publisher Kodansha, who has so far published two volumes.
The manga adaptation of Tatsuwo has been published in March 2021 with an English translation by Kodansha Comics. Volume 2 of The Dawn of the Witch manga was released recently by Kodansha. Volume 3 is expected to be released on May 6th, illustrated by Tatsuwo. The original work has not yet been licensed in the West.
The Dawn of the Witch Anime Announcement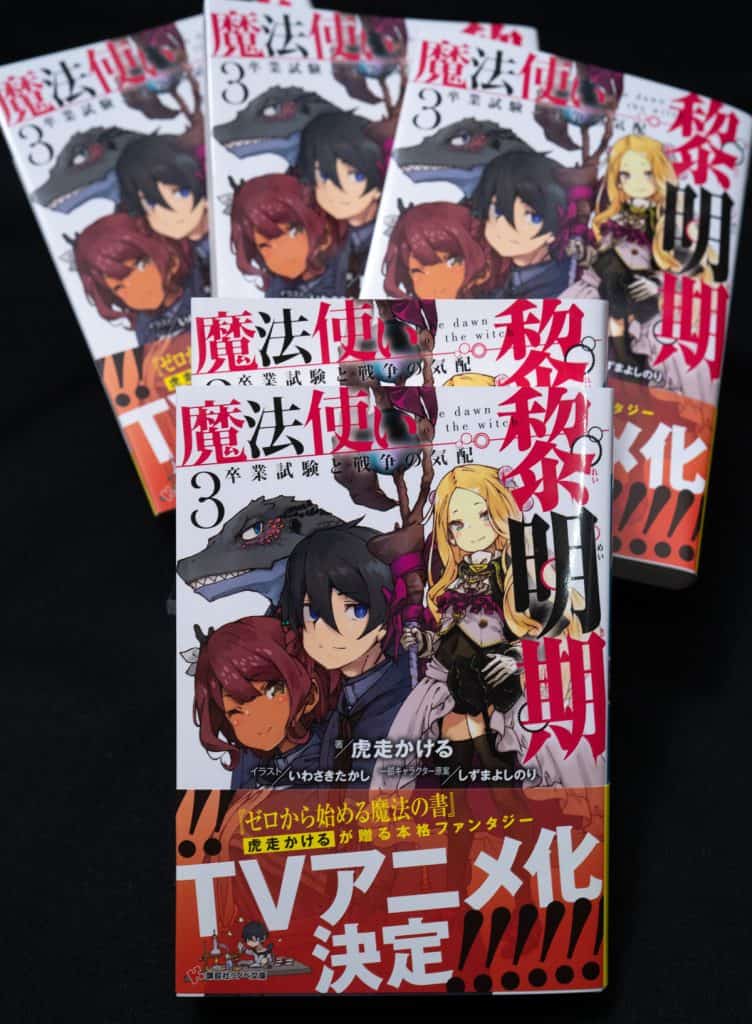 The Dawn of the Witch Action
The war that raged between the Church and the witches for five centuries ended in peace only a few years ago. But in the shady places of the world, the embers of this ancient conflict are still simmering.
At the Royal Academy of Magic of the Kingdom of Wenia, a difficult student named Sable is studying, having no memories of his time before his enrollment. On the instruction of the headmaster Albus, he left the kingdom to travel to the south as part of a training exercise, where the insurgents, without magic, still constitute a serious power.
He is accompanied by a group of people who are strong both in their abilities and in their personality; Roux Cristasse, known as the Witch of Dawn, seeks the forbidden knowledge of primal magic in the "Grimoire of Zero", the brilliant girl Holtz and the beast Kudd.
What truth will they reveal on their journey to the South…?