The classic comic book "Scott Pilgrim" is going to return to the silver screen and this time as anime faithful to the style of Scott Pilgrim. In a world dominated by superheroes, zombies, and sometimes a combination of the two, Scott Pilgrim feels like a fresh air right now.
A series of graphic novels about the titular Canadian bassist and his efforts to win over his love interest, Ramona Flowers, vanquishing her seven evil ex-partners. Spread across six volumes, the story of Scott Pilgrim was colourful, funny, and unapologetically embraced its unique visual style, hence why it not only went mainstream shortly after its initial publication but remains a consistent favourite among readers.
Considering its immense popularity and striking aesthetic, it should come as no surprise that "Scott Pilgrim" inevitably got its own live-action twist. Titled "Scott Pilgrim vs. the World," the 2010 feature from director Edgar Wright showcased Michael Cera and Mary Elizabeth Winstead as Scott and Ramona, respectively, with the likes of Chris Evans, Brie Larson, Ellen Wong, and more accompanying them. While it failed to make much money, the film has become a cult favourite over the past 12 years, proving there's still a market for Scott Pilgrim-centric media all these years later.
What is the release date of Netflix's Scott Pilgrim anime?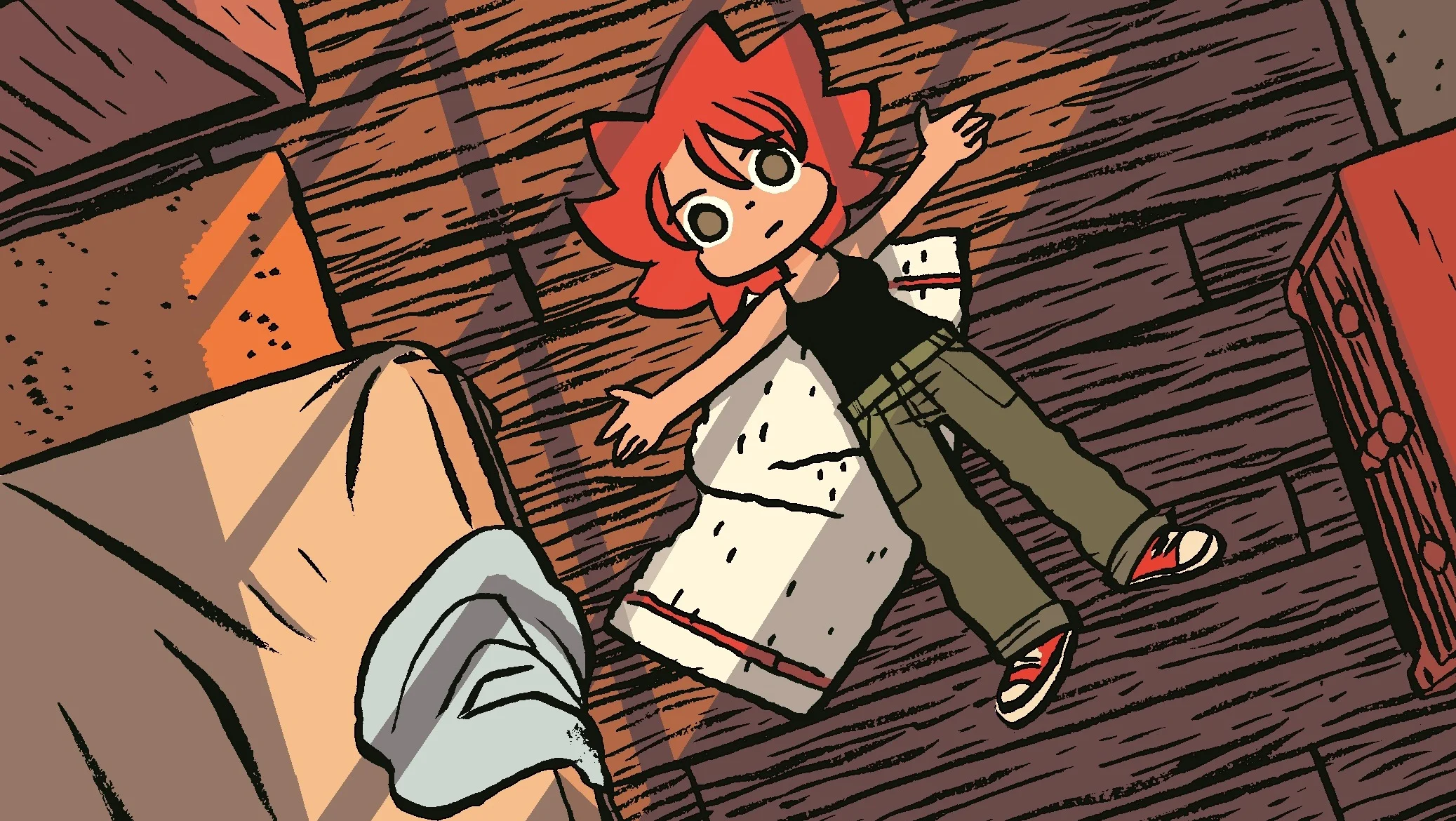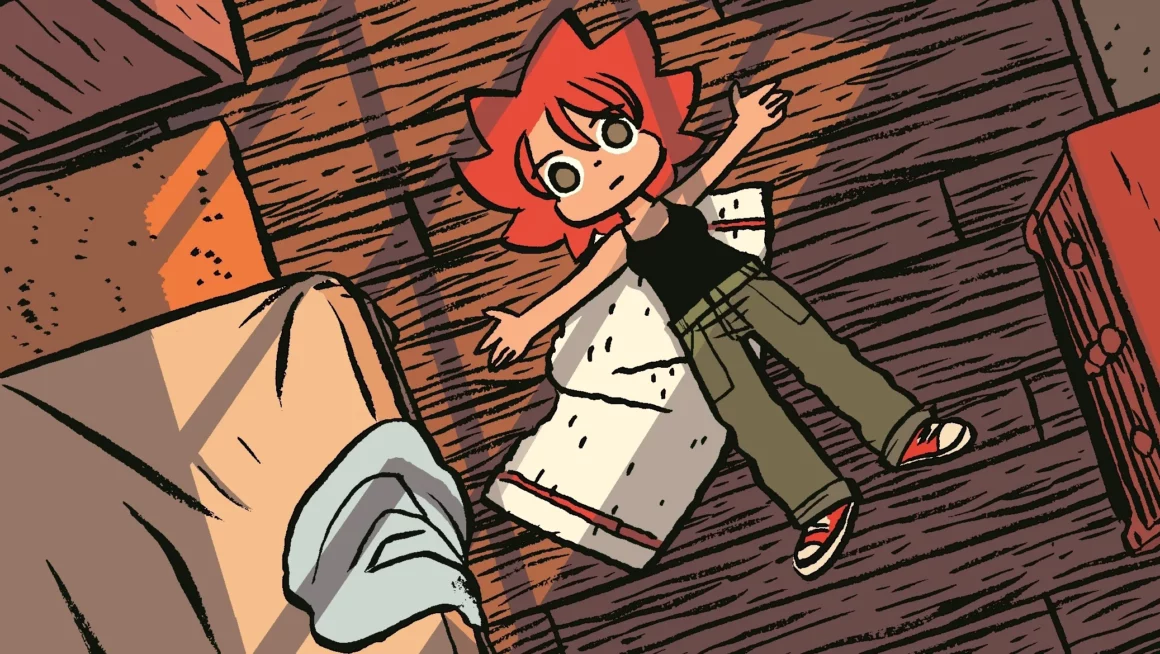 News of the "Scott Pilgrim" anime broke via The Hollywood Reporter on January 7, 2022. According to the article, it will debut on Netflix with Universal Content Productions lending a hand as well. UCP is known for such beloved small-screen efforts as "The Umbrella Academy" and the latest "Chucky" show, so those under its banner clearly know what they're doing. The only problem is that they've yet to get started on "Scott Pilgrim" seemingly in any capacity.
As the report states, the "Scott Pilgrim" adaptation has yet to receive a series order, meaning that it's not currently in production, and it's a mystery how many episodes it will ultimately have. With that in mind, it stands to reason that the anime will not reach consumers in 2022, with some time in 2023 being far more likely. Of course, with the COVID-19 pandemic consistently keeping studios of all shapes and sizes on their toes, calling that the best-case scenario is certainly an understatement.
Which characters will appear on Netflix's Scott Pilgrim anime?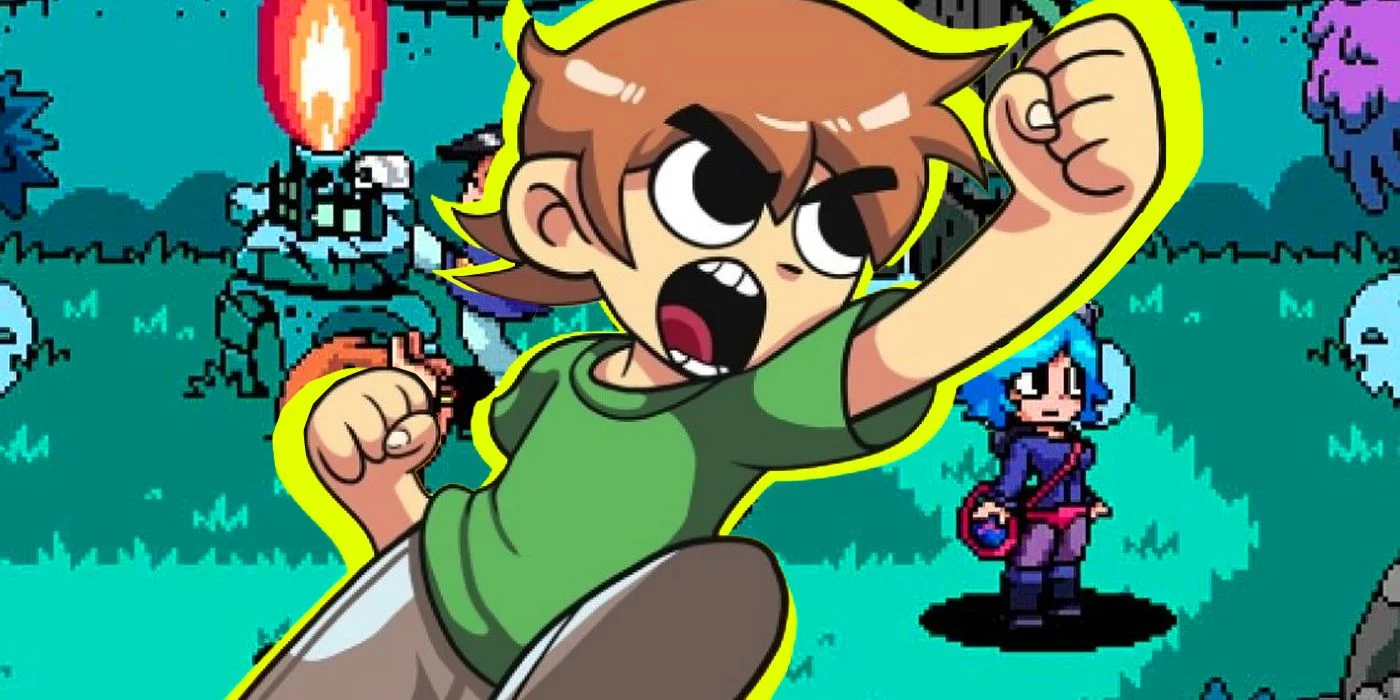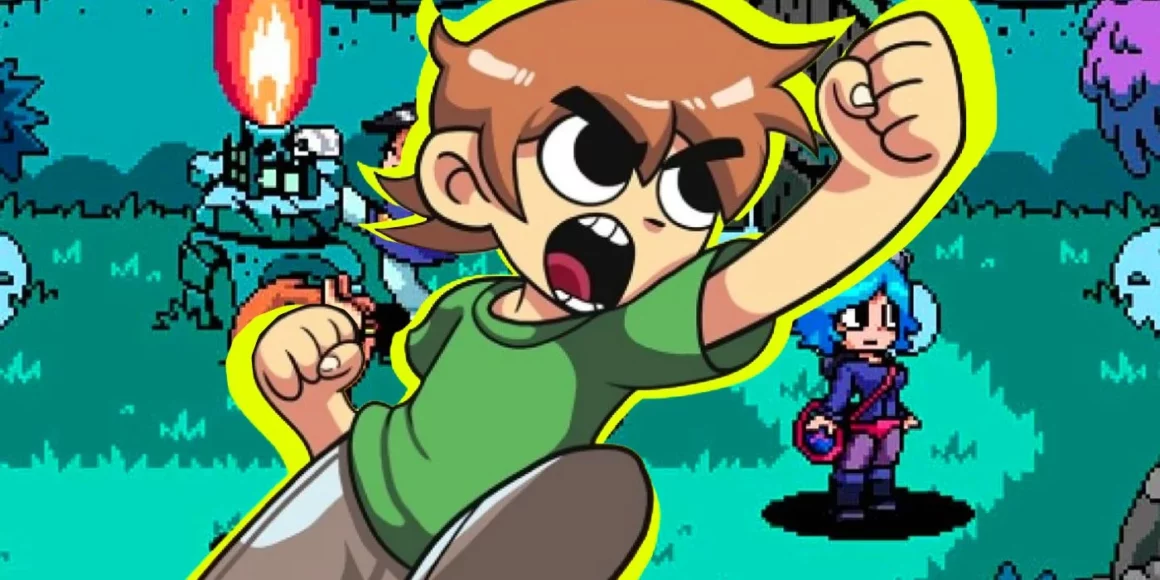 As far as the character roster goes, it's safe to say that pretty much anyone from Bryan Lee O'Malley's original "Scott Pilgrim" work is fair game to pop up. That means Scott Pilgrim, Ramona Flowers, Lucas Lee, and numerous others could appear, though we don't know the specific names yet. It's also still unclear who will take on voice acting duties, but we at least know who's putting the series together behind the scenes.
The article from The Hollywood Reporter revealed that none other than Bryan Lee O'Malley will write the show, sharing executive producer and showrunning duties with BenDavid Grabinski. If you're unfamiliar with the latter, he's best known for contributing to Nickelodeon's "Are You Afraid of the Dark?" revival. Eunyoung Choi of the anime house Science SARU will produce, and Abel Gongora will sit in the director's chair.
Also ready to get in on the fun are Edgar Wright and his producing partner, Nira Park, as well as Marc Platt, Jared LeBoff, and Adam Seigel of Marc Platt Productions, and Michael Bacall. They will all receive executive producer credits on the project.
What is the plot of Netflix's Scott Pilgrim anime?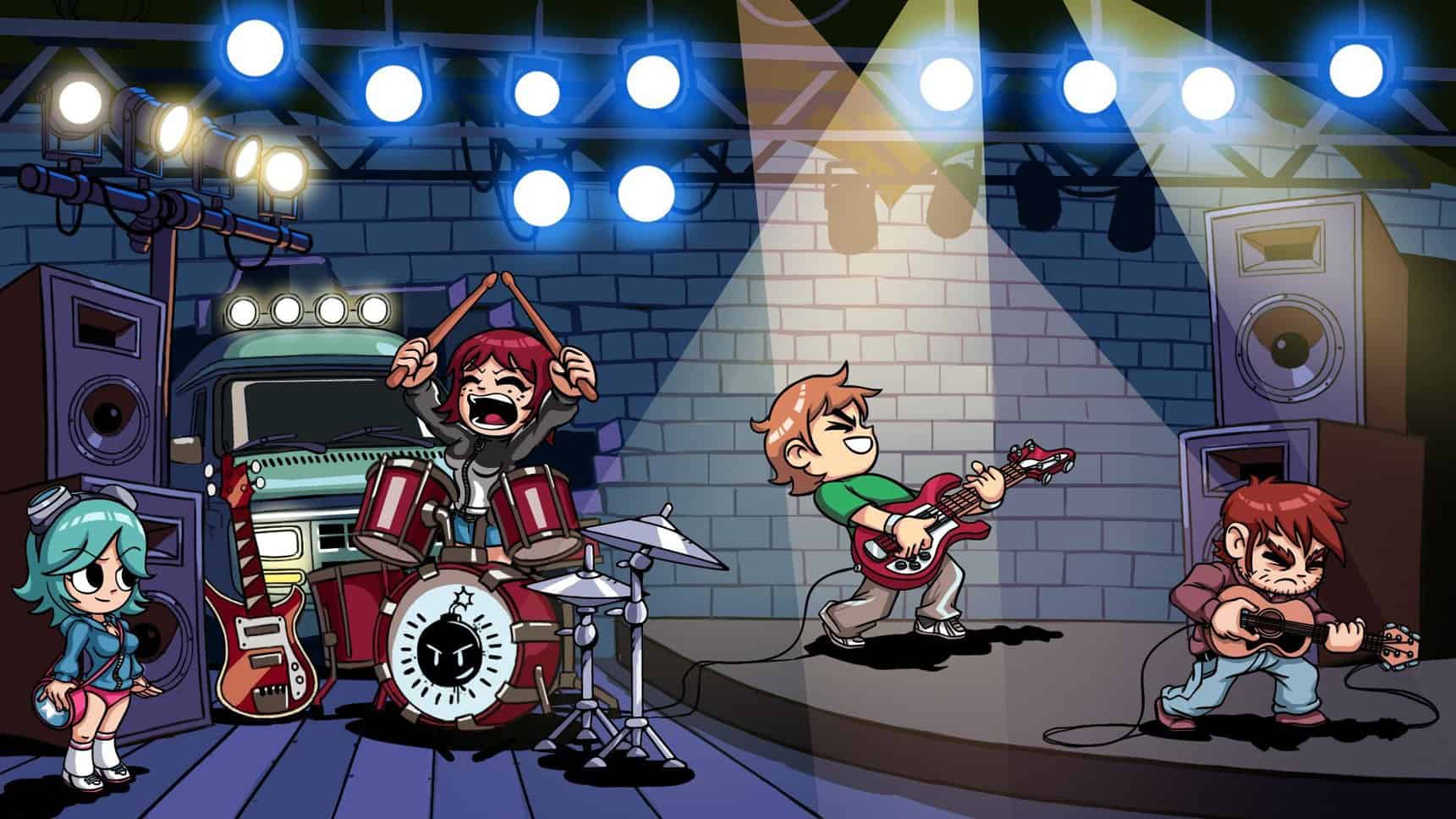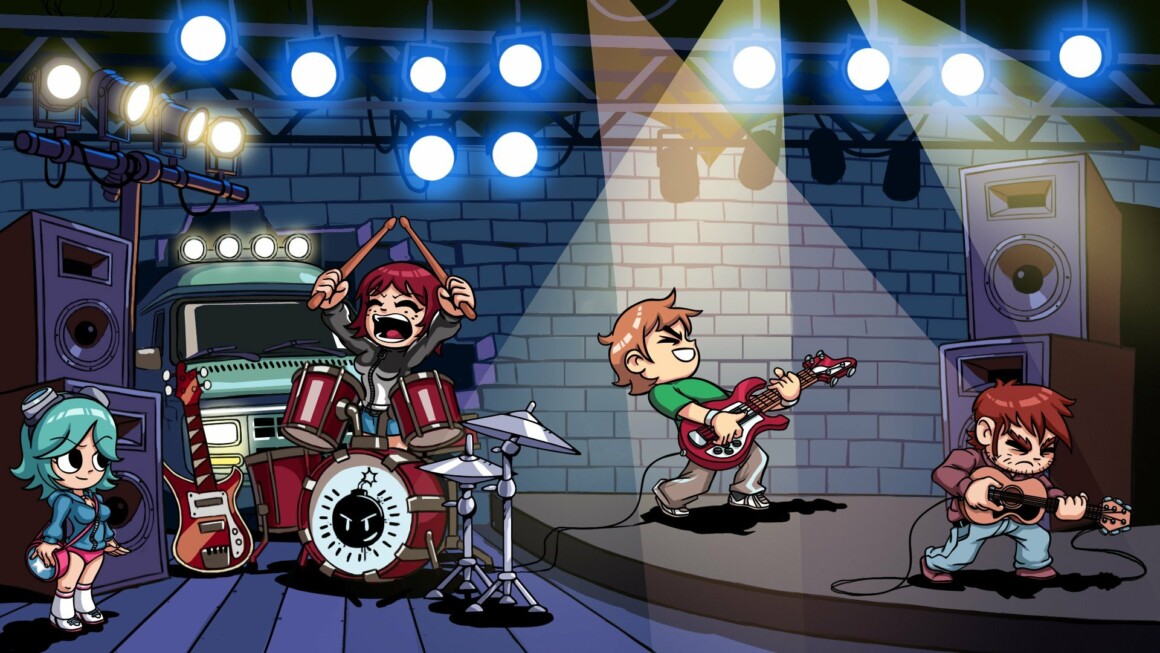 As of this writing, no story details have come to light for Netflix's "Scott Pilgrim" anime series. After all, the project has yet to get fully underway, let alone assemble its entire crew and get the fine details sorted out. Nevertheless, for those who simply can't wait, you'll want to direct your attention to the source material for even the slightest bit of direction as to where the upcoming show may go.
Just as the 2010 live-action movie depicted, the "Scott Pilgrim" graphic novels are predominantly about Scott and his complex relationship with Ramona Flowers. Therefore, we can assume that the anime adaptation will follow a similar storyline, eventually culminating in Scott defeating Gideon Graves — Ramona's final ex — and securing their relationship for good. Then again, for all we know, the program could send Scott and his companions in an entirely new direction, either ignoring the source material altogether or maybe even expanding on it.
Overall, details concerning Netflix's anime take on "Scott Pilgrim" are scarce, but bearing in mind who are involved and the media machines behind it, we have good reason to be excited for what's to come.