On the official website of the anime adaptation of "The Romantic Comedy Where The Childhood Friend Won't Lose!" (Jap.: "Osananajimi ga Zettai ni Makenai Love Comedy" (Jap.: "Osananajimi ga Zettai ni Makenai Love Comedy" (Jap.: "Osanajimi ga Zettai ni Makenai Love Comedy") was announced that the series will be broadcast on Japanese television from April 14, 2021.
Anime is Created by Doga Kobo
"OsaMake" is produced under the direction of director Takashi Naoya ("3D Kanojo: Real Girl") in the studio Doga Kobo (Osamake, Plastic Memories), which was previously responsible for "New Game!" among others. The screenplay is written by Yoriko Tomita, while Naoya also contributes the character design.
The opening song titled "Chance! & Revenge!", is contributed by the singer Riko Azuna, who was previously responsible for the opening of "Bloom Into You". Voice actors Inori Minase and Ayane Sakura are responsible for the ending song.
The Light Novel by author Shuichi Nimaru and illustrator Ui Shigure has been published in Japan since June 2019. ASCII Media Works has so far published four volumes in Japanese trade. A manga adaptation by illustrator Ryou Itou has been released since November 2019.
OsaMake Preview
OsaMake Character Visuals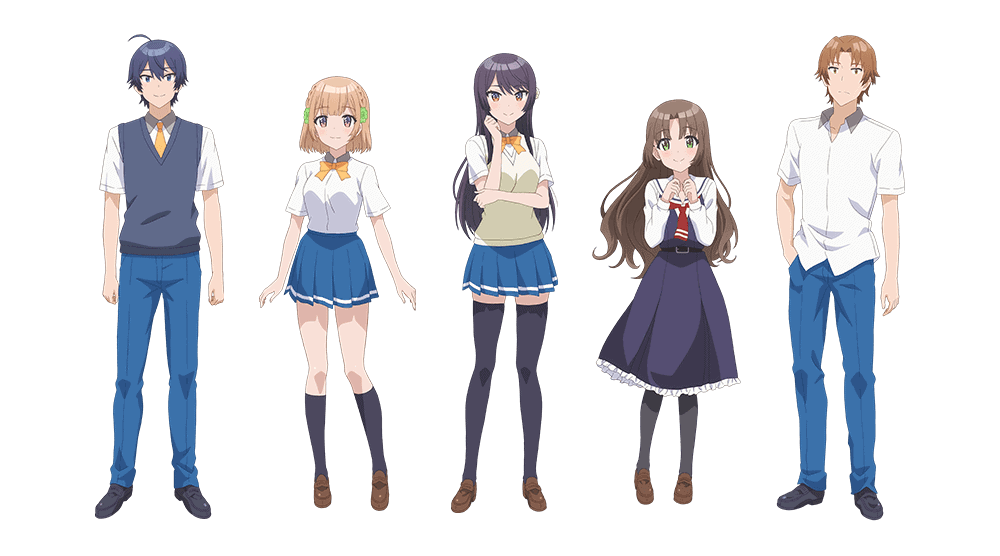 OsaMake New Screenshots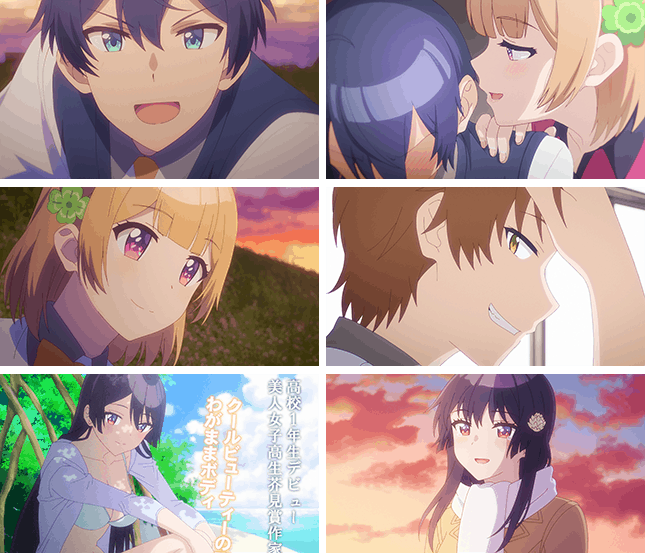 OsaMake Japanese Cast
| | |
| --- | --- |
| Character | Voice actors |
| Sueharu Maru | Yoshitsugu Matsuoka (Kirito, Sword Art Online) |
| Kuroha Shida | Inori Minase (Hestia, DanMachi) |
| Shirokusa Kachi | Ayane Sakura (Yotsuba Nakano, The Quintessential Quintuplets) |
| Maria Momosaka | Saori Oonishi (Aiz Wallenstein, DanMachi) |
| Tetsuhiko Kai | Nobunaga Shimazaki (Eugeo, Sword Art Online) |
OsaMake Action
My childhood friend Shida Kuroha seems to have feelings for me. She lives next door and is a cute little girl. With her open-minded character, she is the caring Onee-san type, which is one of her greatest strengths.
But I have already found my first great love – the beautiful idol of our school, who is also an award-winning author, Kachi Shirokusa! When I think about it, I shouldn't have a chance with her, but whenever I go home from school, she talks to me – even with a smile! I could actually have a chance, don't you think?!
I thought so anyway, but then I heard that Shirokusa already has a boyfriend. With that, my life has changed again for the worse. I want to die. Why not me?! Although she was my first love …
As I sank into despair and depression, Kuroha whispered to me, "If it's so hard for you, how about taking revenge? It will be the best revenge of all time."