Netflix's 'Space Force' brings together some comedic talents to create a quirky and whimsical version of state agencies. Will Space Force season 3 renewed? Let's check it out!
Under General Mark Naird, a group of highly trained scientists, military experts, and odd spies all come together to wreak havoc. High-stakes missions have never been so stupid, and season 2 of the comedy series follows the agency as it grapples with competition from other (more efficient) space agencies.
'Space Force' was first released in May 2020 and garnered decent reviews despite being created by comedy icon Steve Carell and prolific producer and writer Greg Daniels. Season 2 delves deeper into the relationships between the characters, giving the show even more depth. However, the closing moments of season 2 changed everything and introduced a massive (literally) cliffhanger. Are you wondering if we will see 'Space Force' season 3? We've got some details for you!
Space Force Season 3: Potential Release Date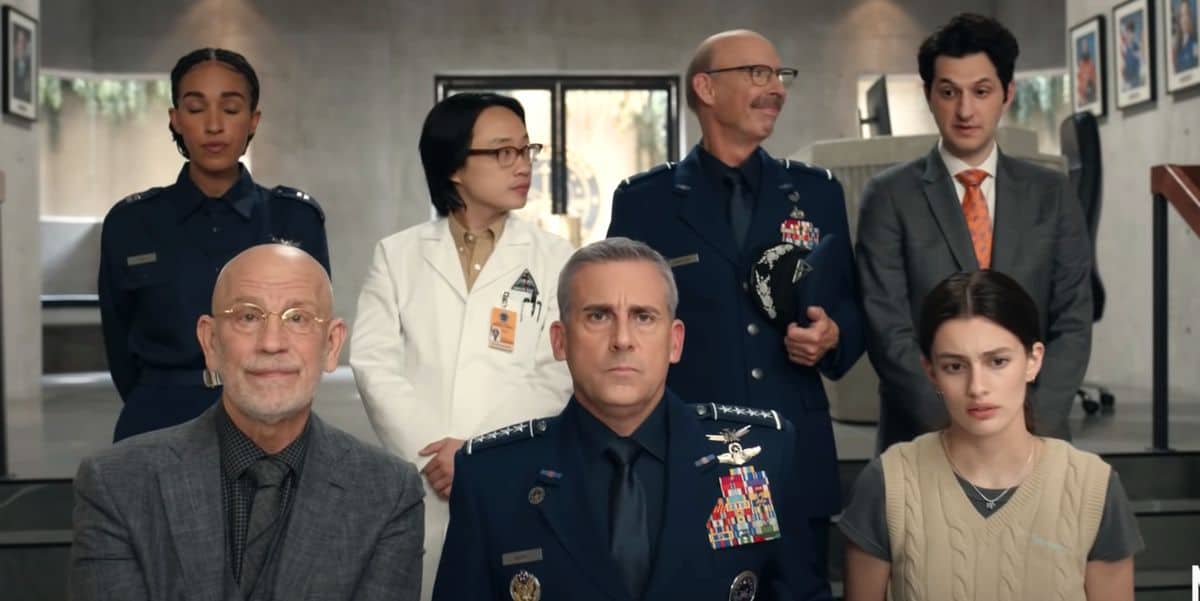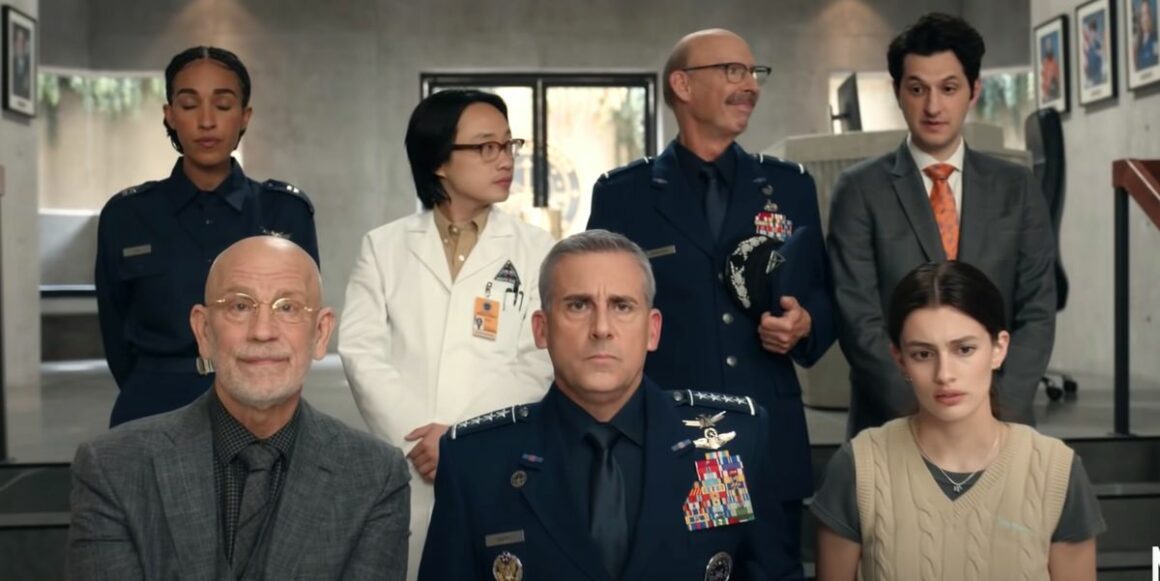 'Space Force' season 2 premieres on February 18, 2022, on Netflix. This season consists of 7 episodes, each about 30 minutes long.
As far as season 3 is concerned, there has been no official announcement on whether it will be approved or not. Still, it's worth taking a leaf from Mark Naird's book and staying optimistic. While there's no confirmation of a third season, the potentially apocalyptic cliffhanger of season 2 tells us that there's a lot more left for the show's narrative. given that this series is about a unique government agency whose scope is outer space, there are many comedic storylines to explore. In short, 'Space Force' doesn't seem short on material for a potential upcoming season.
The less-than-good reviews and a shortened second season (season 1 had 10 episodes) may be the cause for concern. However, season 2 seems to have garnered better reviews than its previous season. it's not clear why season 2 is three episodes shorter than its previous season. we speculate that it's probably not due to Netflix's lack of faith in the series. Greg Daniels' Amazon Prime series 'Upload' also had a similar reduction of episodes from 10 to 7 between the first two seasons.
Given that 'Space Force' season 2 was filmed very close to 'Upload,' the shortened season could be due to logistical issues (COVID-19). In short, it is very likely that the 'Space Force' season will finally land. The stellar comedic talent and relatively better reviews for the follow-up season, combined with a significant cliffhanger, served well for the show. However, don't expect to see another season any time soon. If the approval comes soon, we expect 'Space Force' season 3 to premiere in Q3 or Q4 2023.
Space Force Season 3: Expected Plot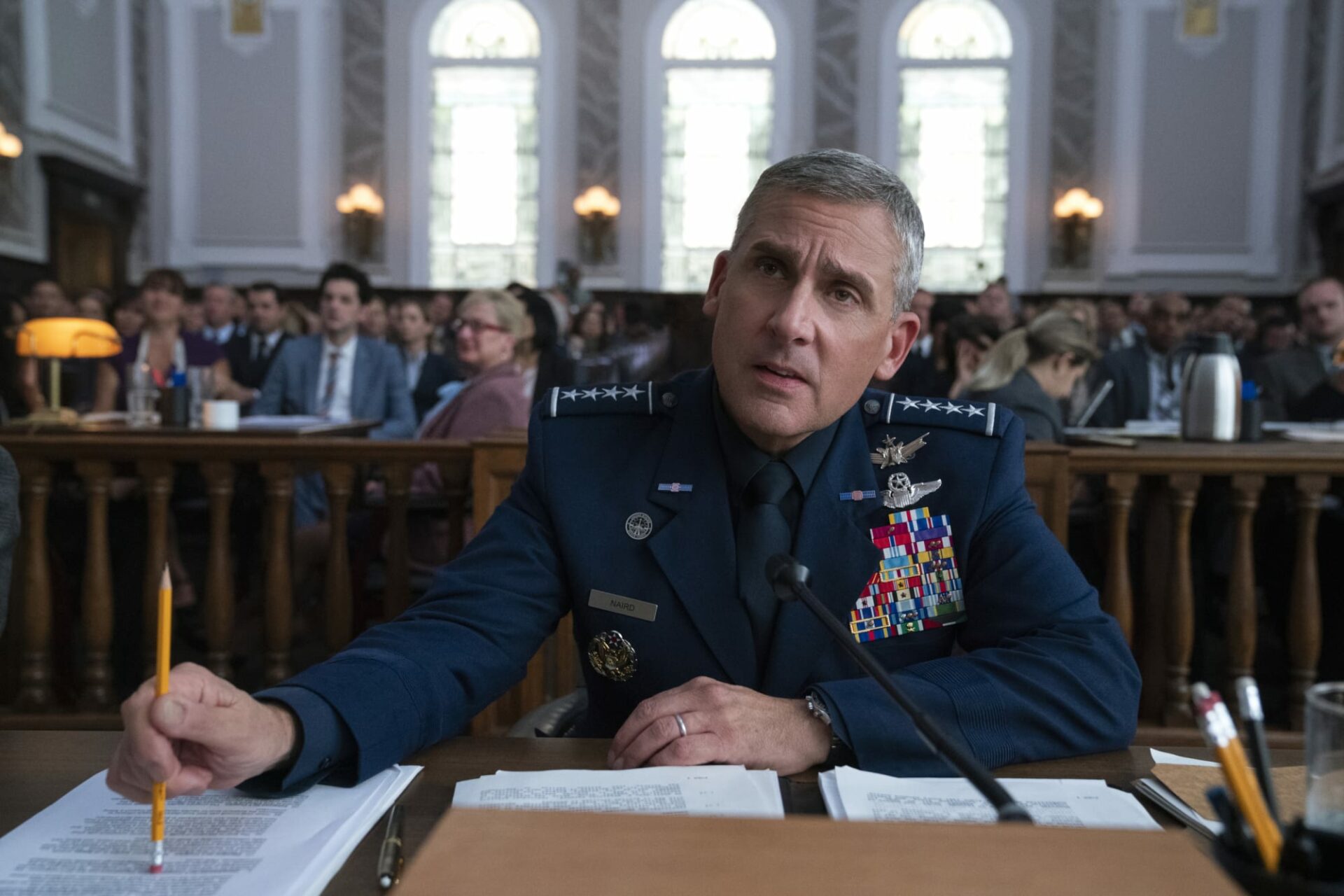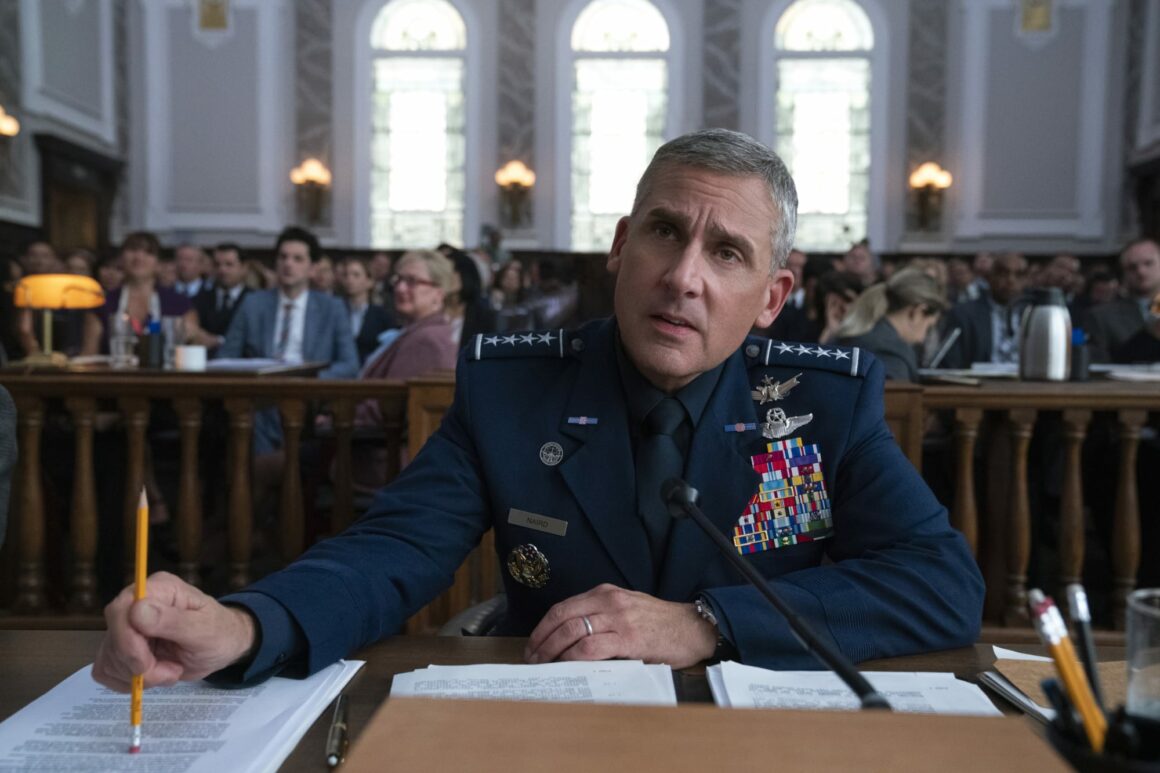 Season 2 concludes with the space government go through a 4 month trial period and coming out on top. Captain Angela is promoted to the rank of Major and decides to stay in the Space Force while Erin thinks about working in the forestry department. All prospects of a calm and reconciling ending rolled out of the window when, in the closing moments of season 2, the team spotted a massive asteroid heading towards Earth. Panicked and not knowing what to do, the Space Force team launches a song, humming nervously about escaping to a tropical beach.
The potential season 3 will almost certainly open with General Naird and his team as they grapple with a giant asteroid headed for Earth, which appears to be the toughest challenge the agency has faced so far. The comedic antics are sure to continue, as will the General's questionable military wisdom and Dr. Adrian Mallory. In addition, the budding romance between Angela and Dr. Chan might finally thrive, and we could see some sparks fly between them if and when 'Space Force' season 3 lands.
Space Force Season 3: Expected Cast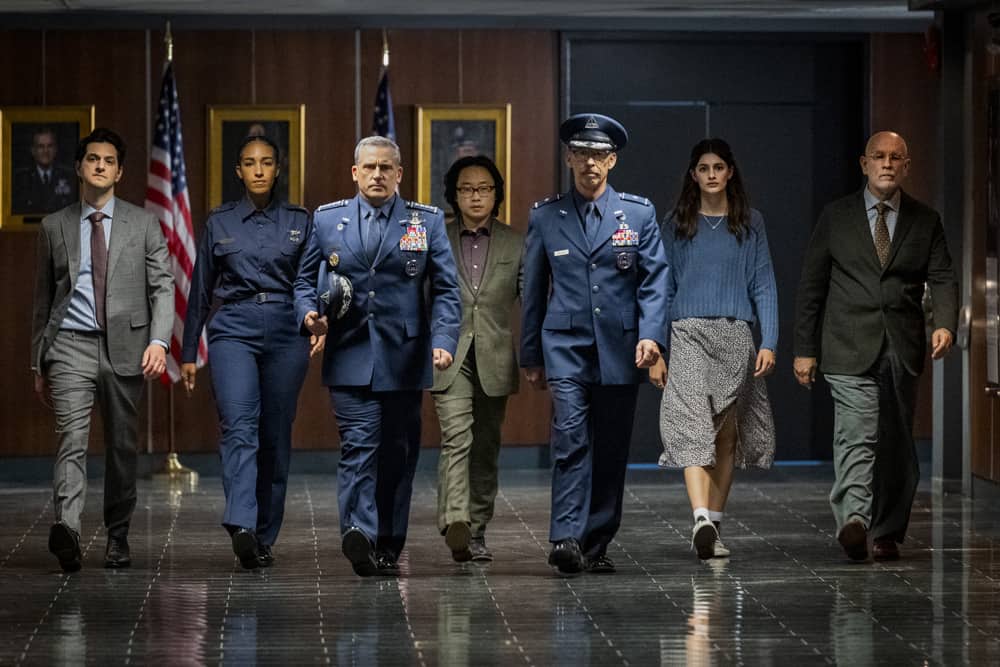 The 'Space Force' cast is led by the unmistakable Steve Carell, who steps into General Mark R. Naird's polished shoes. Other cast members include John Malkovich (Dr. Adrian Mallory), Ben Schwartz (F. Tony Scarpiducci), Diana Silvers (Erin Naird), Tawny Newsome (Angela Ali), Don Lake (Brad Gregory), and Jimmy O. Yang (Dr. .Chan Kaifang).
If and when a potential season 3 is released, we expect to see all of the main cast members reprise their roles. Supporting cast members such as Lisa Kudrow (Maggie Naird), Noah Emmerich (General Kick Grabaston), Diedrich Bader (General Rongley), Jane Lynch (Chief of Naval Operations), and many others are also likely to appear in season 3.
Space Force Season 3 Trailer
Unfortunately, until now there has been no official trailer from Netflix. for readers who want to follow this series, we have provided the Space Force trailer from the previous season here. Enjoy!