The wait for the re-emergence of the Upside Down and the evils beneath is almost over. With the new teaser of the fourth season of Stranger Things released, fans have a lot to look forward to. The adventures of Eleven and her friends are far from over and things are about to get a lot spookier.
Production of the fourth season was halted in March 2020, as many other projects did too, due to the pandemic scenario. Filming restarted around September and the latest season is all set to be released somewhere around mid 2022. The Duffer Brothers would continue to produce as the creators of the show, along with Dan Cohen, Shawn Levy and Iain Paterson.
"Welcome To California"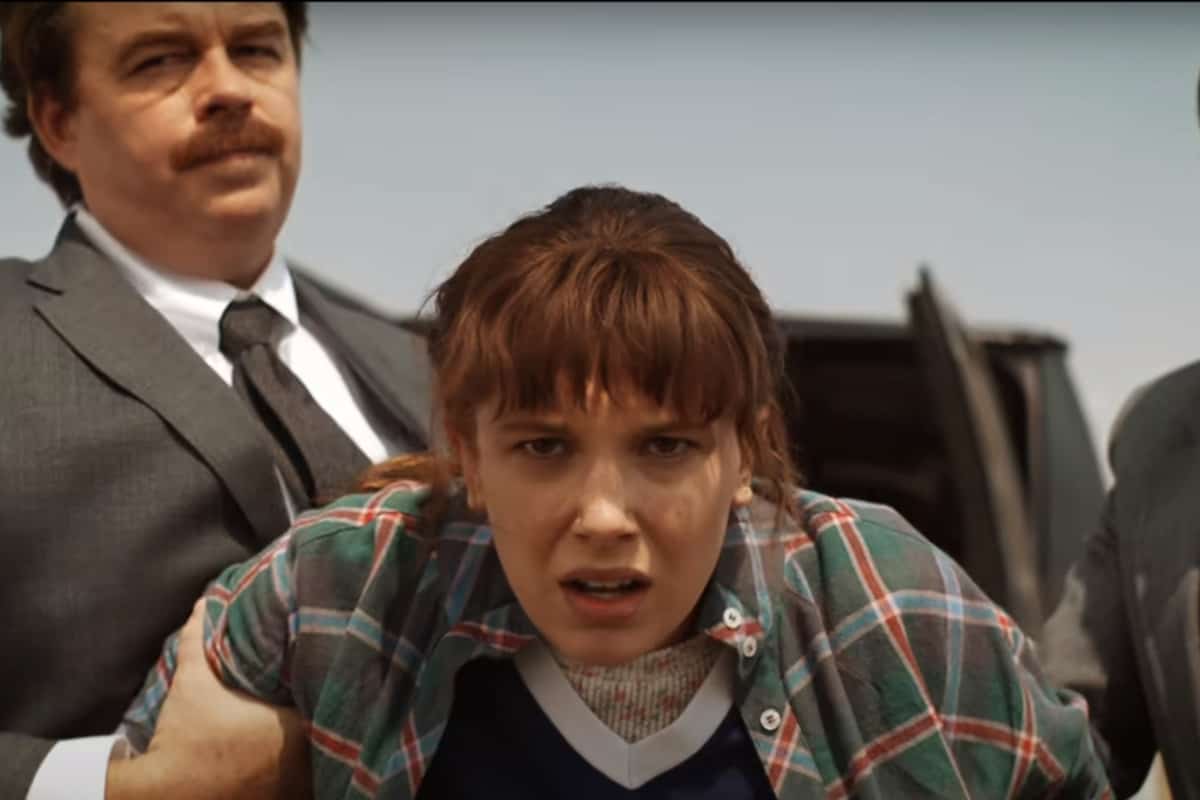 It has been a while since Will, Eleven, Joyce and Jonathan relocated to California, 185 days to be precise. The trailer begins with "A place in California" by Jeremiah Burnham playing in the background, and in a very sunny setting, which is a bit of a far stride due to the usual gloomy setting throughout the last three seasons.
Eleven's voice explains over her writing a letter to Mike, about her new place and how she is "adapting" to her new school and friends. But the various scenes clearly show that all is not well and good with Eleven in her new surroundings.
In spite of this, she seems excited about spring break and to meet Mike and the others, exclaiming,"We will have the best spring break ever".
But then following scenes show that it might be far from the best, which shows a tumultuous series of events: roller skating rinks, a gritty doll, gunfights, underground bases, men in suits and explosions reveal the events that is waiting to befall on what was supposed to be a happy reunion.
Cast Of Stranger Things Season 4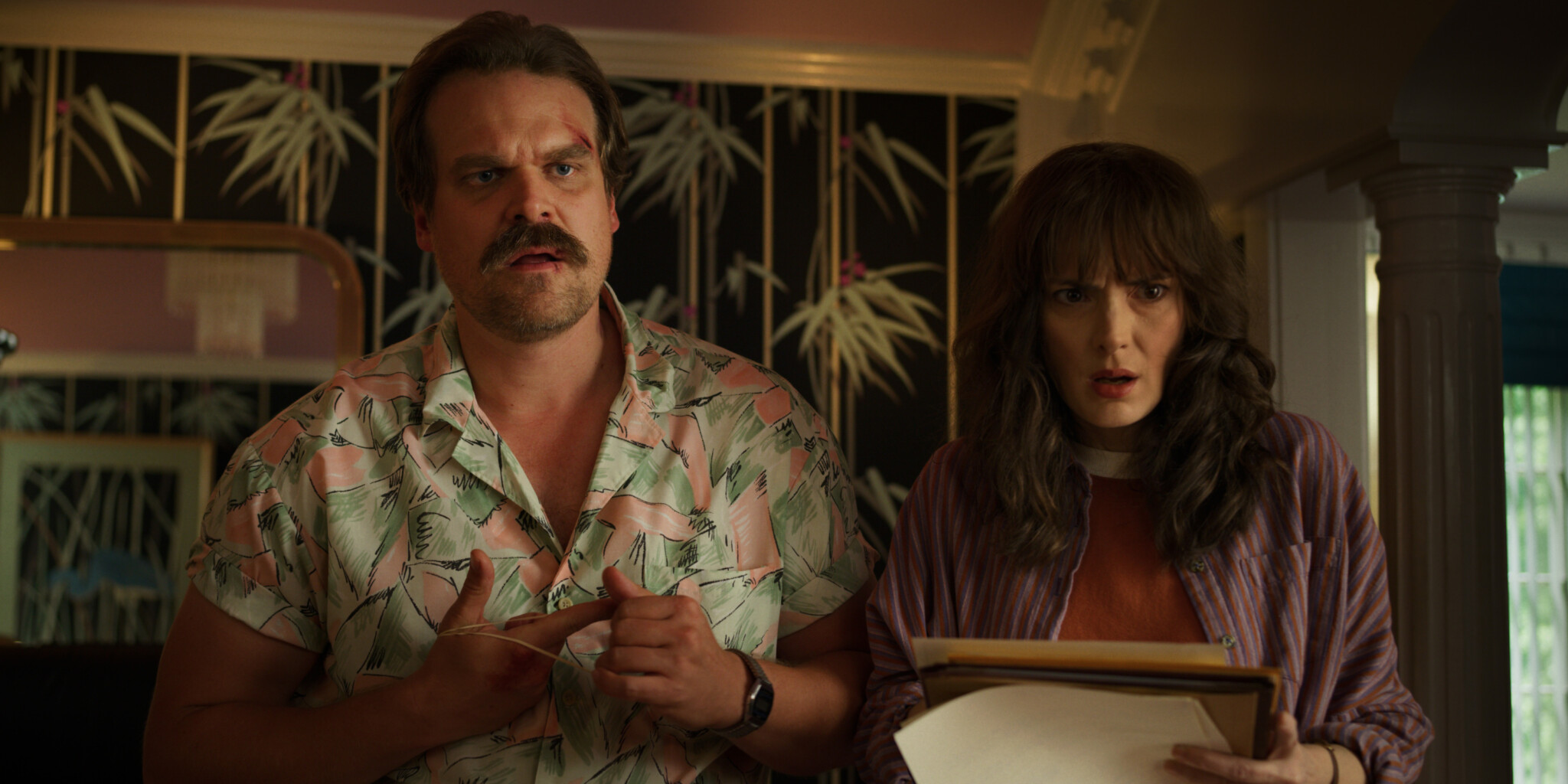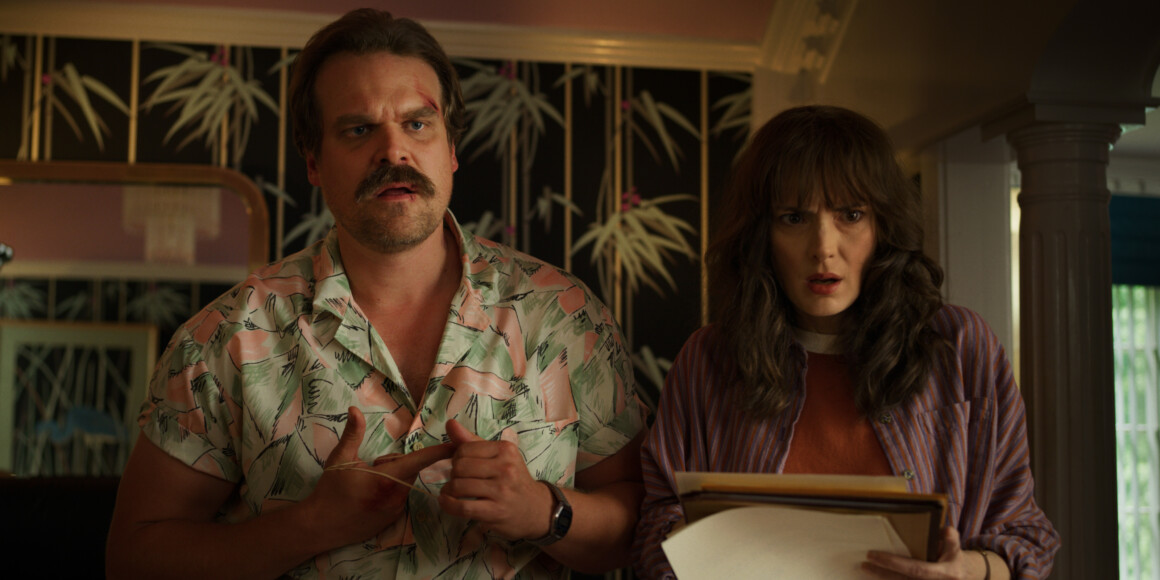 The colourful cast who would be making a comeback are Millie Bobby Brown as Eleven, Finn Wolfhard as Mike, Caleb McLaughlin as Lucas, Gaten Matarazzo as Dustin, Noah Schnapp as Will, Sadie Sink as Max, Joe Keery as Steve, Natalia Dyer as Nancy, Charlie Heaton as Jonathan, Maya Hawke as Robin and Winona Ryder as Joyce.
Although the character of Hopper, played by David Harbour, met a tragic end in Season three, his comeback is confirmed, and therefore could be the most awaited. Stranger Things season four could also be the venue to dig back into a bit of Hopper's past, which has not been of a large focus in the previous seasons.
If we hop back to season two, we could recall the scene where Eleven finds boxes in Hopper's attic, which are labelled "New York", "Vietnam" and "dad". This could be the base for the revelation of Hopper's story.
Speaking at Liverpool Comic-Con, Harbour said:
"In season four we will give you a big, huge reveal about Hopper's backstory, which we haven't really told you about… we're gonna express it in a big way. It's my favourite thing about him that you guys don't know about him yet, but it has to do with these backstories of New York, Vietnam, and dad."
The actor further teased the new season's plot in an interview with Entertainment Weekly:
"I think I have the best storyline… What we're trying to do, as we elaborate this thing, [is] to draw it back and make sure that we don't have an endgame like some of us thought about, that show Lost… 'What happened to the polar bear?!' We're trying to draw in, so the [elements of the storyline] start to come to a head and become a complete piece. Season 4 lays a lot of pipe for that."
Stranger Things seasons 1-3 is currently streaming on Netflix.