Jun Maeda, whose latest work "The Day I Became a God" ended only a few days ago on Japanese television, has disappeared without a trace – at least he has deactivated his Twitter account and seems to be unreachable for the anime's contributors at the moment.
Serial Creator is "Disappeared"
While so far no one really knows what the reason for Maeda's "disappearance" is, the voice actors Natsuki Hanae (Youta Narukami) and Ayane Sakura (Hina Satou) spoke rather awkwardly about the current situation as part of a radio program for the original anime.
The corresponding digit, which can be found at 30:40 minutes, can be roughly translated as follows:
Sakura: "Okay, Maeda-san left a message this time too."
Hanae: "Oh? Did he? Wait, he hasn't!"
Sakura: "Never!"
Hanae: "Yes, there are none today! How sad."
Sakura: "Ah, du Heulsuse, Natsuki-chan."
Hanae: "I'm so sad."
Sakura: "Don't go everywhere! Don't take advantage of the situation to spread your rot everywhere! … Ah, so he didn't leave a message today."
Hanae: "He must be busy."
Sakura: "I wonder if he has his hands full at the moment."
Hanae: "Or maybe he finally allows himself to let go?"
Sakura: "Whoa, apparently he's not there right now."
Hanae: "Oh, I understand…" Sakura: "Yes."
Hanae: "Well…"
Sakura: "Well, we will continue to wait patiently for the return of Maeda-san."
Hanae: "We will wait. Please do everything at your own pace. We hope for the best."
Sakura: "Exactly!"
(Awkward laughter)

Hanae: "It's really strange that we dubbing

actors say something like that…" Sakura: "Yes…"
Jun Maeda wrote the screenplay for "The Day I Became a God" and composed the music. The 12-part series, directed by Yoshiyuki Asai ("Charlotte") at Studio P.A.Works, aired on Japanese television in the fall of 2020.
The Day I Became a God Visual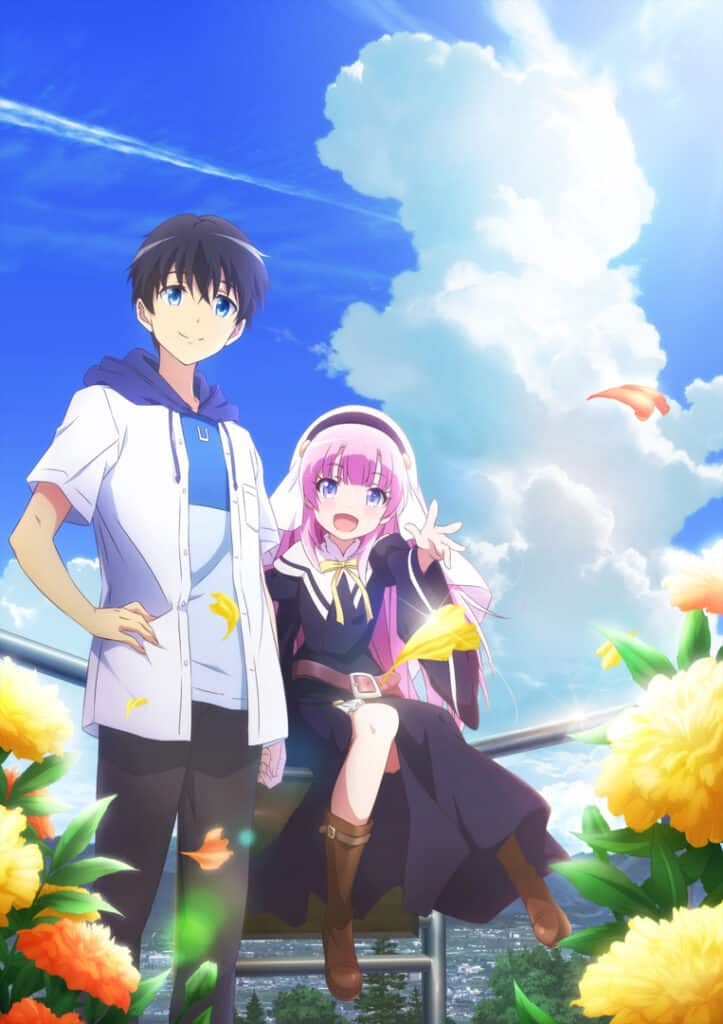 The Day I Became a God Action
The last summer holidays at the high school. As Yota prepares for the entrance exams for the university, one day a young girl stands in front of him – Hina, who calls herself "God of Omniscience". She says, "The world will perish in 30 days."
Hina, who, contrary to her omniscience, is quite naive and childish, and finally moves in with Yota for inexplicable reasons, thus beginning the chaotic everyday life of the two and the last summer before the "end of the world".