James Bond fans are in for an epic showdown with No Time To Die releasing in theatres on September 30. There is much hype around it as it is the last of the Bond films which features Daniel Craig as the elegant yet deadly secret service agent.
The first trailer was released a year back with speculations about its release dates. The previously scheduled dates of November 2020 and of April this year, had to be postponed due to the course of the pandemic.
"The name's Bond, James Bond"
James Bond is perhaps one of the most recognized characters in modern cinema history. The iconic pose with the gun, along with donning tuxedos, driving fast cars and fidgeting with cool gadgets have made the character a distinguished style icon. His confident yet suave way with women have given him a distinct appeal.
But what makes the character interesting to watch even after appearing in as many as 23 movies is to be probed. Probably it is the exciting plotlines, which include different and unique villains and organizations. Or it could be the consistent change in actors portraying "double-oh-seven". All in all, James Bond movies keep the audience wanting more and do deliver it in style too.
In No Time To Die, James Bond comes out of retirement following a request from his ally, CIA agent Felix Leiter. He is to take on a mission to rescue a kidnapped scientist. It also sets the debut of a new 007 agent who is paired alongside Bond.
The returning cast includes Daniel Craig as James Bond, Lea Seydoux as Bond's love interest Madeleine Swan, Jeffrey Wright as CIA agent Felix Leiter and Naomie Harris as Eve Moneypenny.
To refresh our memories of 007, here is a description of all James Bond films in theatrical release order from 1962 to 2021.
Watch Order of James Bond Films
It is not new for fans to be confused regarding the order in which to start watching Bond film series. The Bond saga has been running for almost 62 years through 26 official films, so it would help to know what to watch. The film series can be considered to be running in two distinct continuities. The first saga starting from Dr. No (1962) till Die Another Day (2002). The second saga which began with Daniel Craig is an essential reboot of the series, wherein Bond is quite inexperienced and has only recently been promoted to the 007 status.
For the easy distinction of the audience, we have divided the order into three parts, Theatrical order, Chronological order and Actors order.
James Bond Films in Theatrical Release Order
1. Dr. No (1962)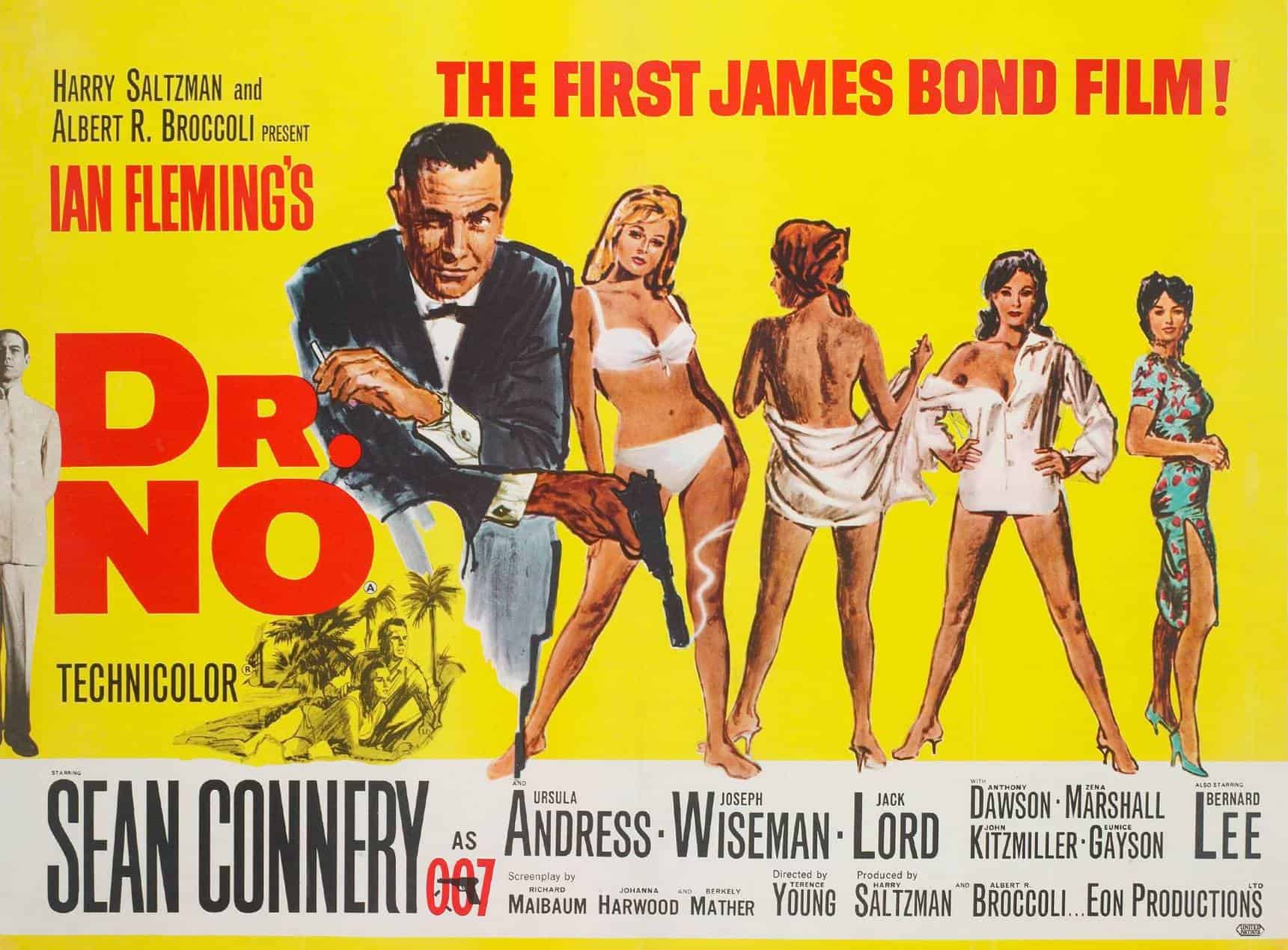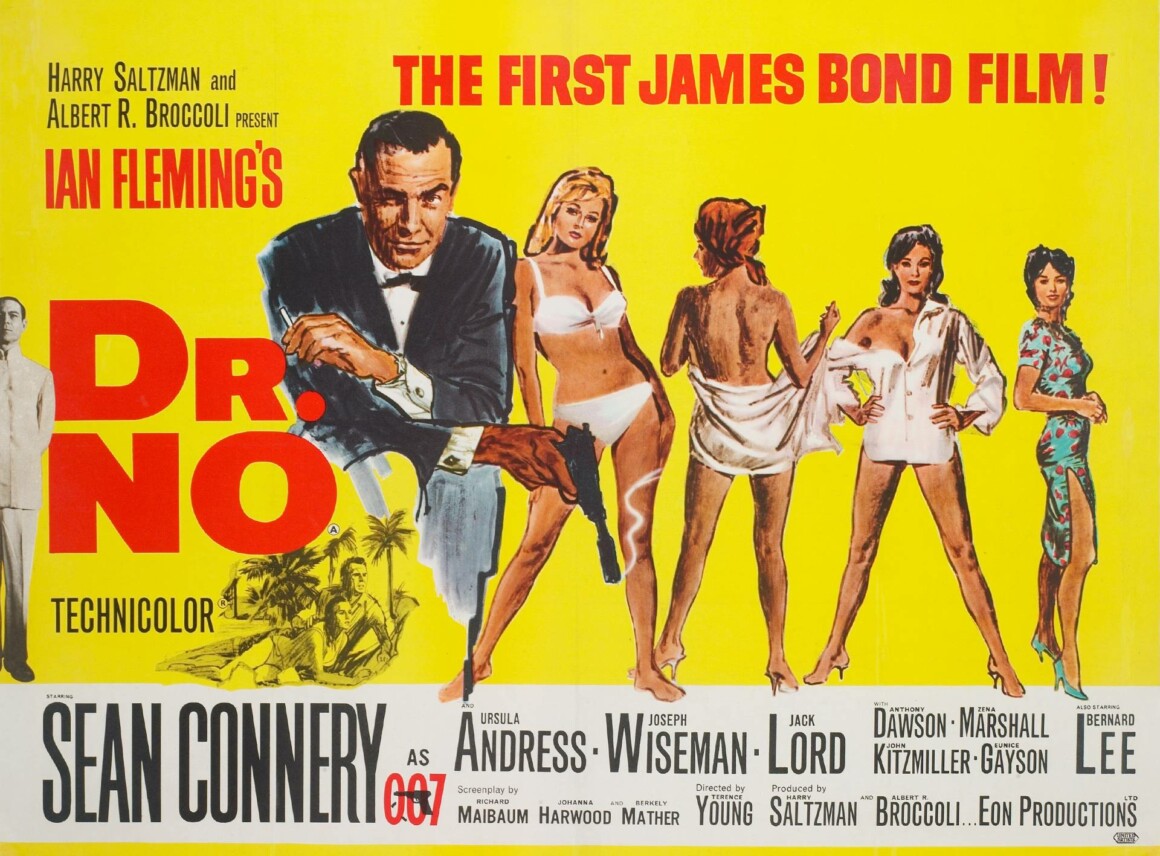 James Bond is sent to Jamaica to investigate a murder in connection to the British Inteligence. In the process, he makes few connections and he finds that an island is owned by a person called Dr. No.
When captured, he finds that Dr. No is a member of SPECTRE (Special Executive for Counter-Intelligence, Terrorism, Revenge and Extortion) and intends to disrupt the Project Mercury space launch with an atomic-powered beam. Bond escapes and kills No, and blasts his compound.
2. From Russia with Love (1963)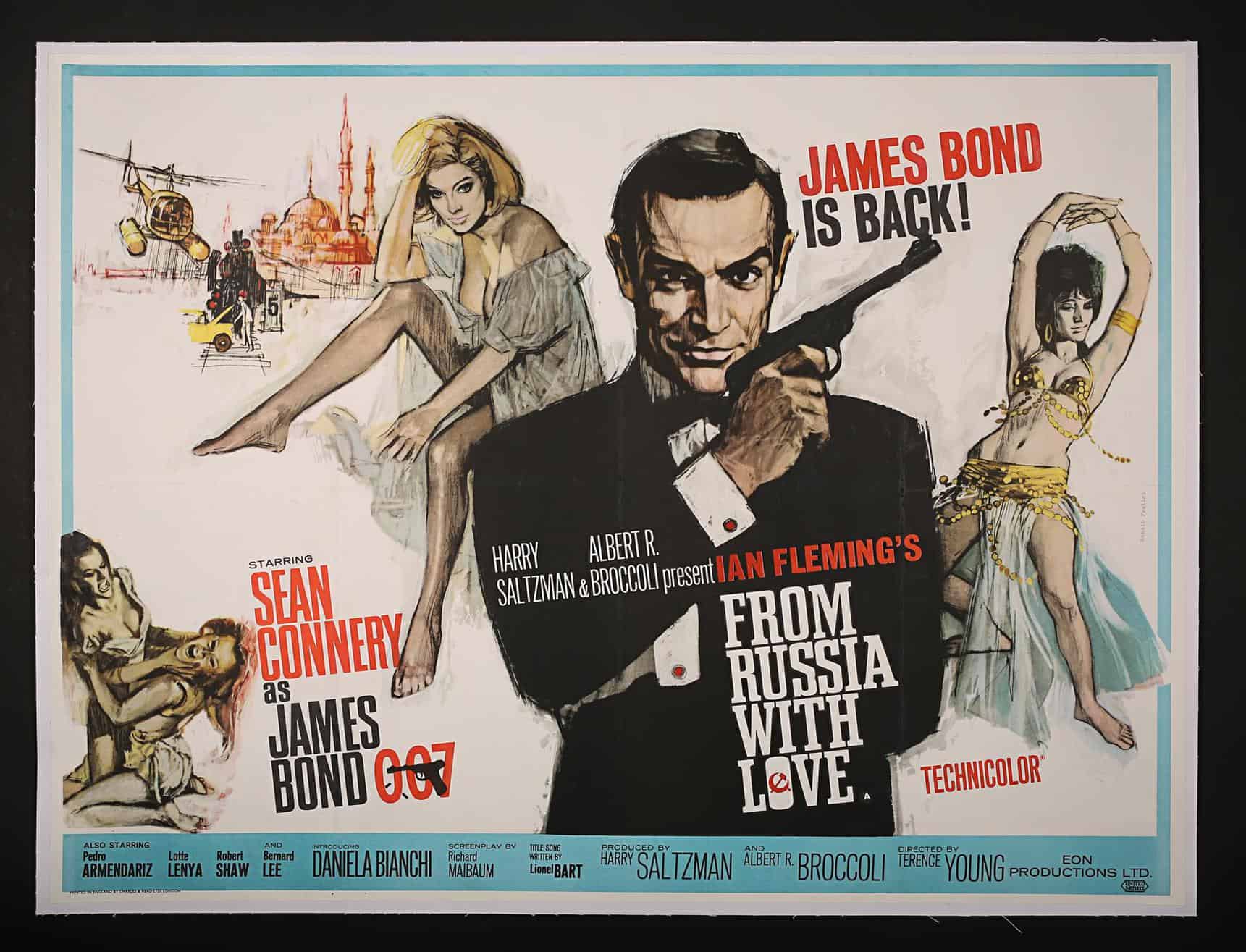 SPECTRE member Kronsteen hatches a plan to steal a Lektor Cryotographic from the Soviets and sell it back to them. Another member Rosa Klebb is given the charge of the mission and she recruits Donald "Red" Grant as an assassin and Tatiana Romannova as an unwitting trap.
Bond travels to Turkey and along with an MI6 officer, and steals the Lektor. While travelling back, Grant kills the officer and tries to poison Romanova, but Bond kills him. When they escape to Venice, Rosa Klebb attempts to steal it and attacks them, but Romanova shoots her.
3. Goldfinger (1964)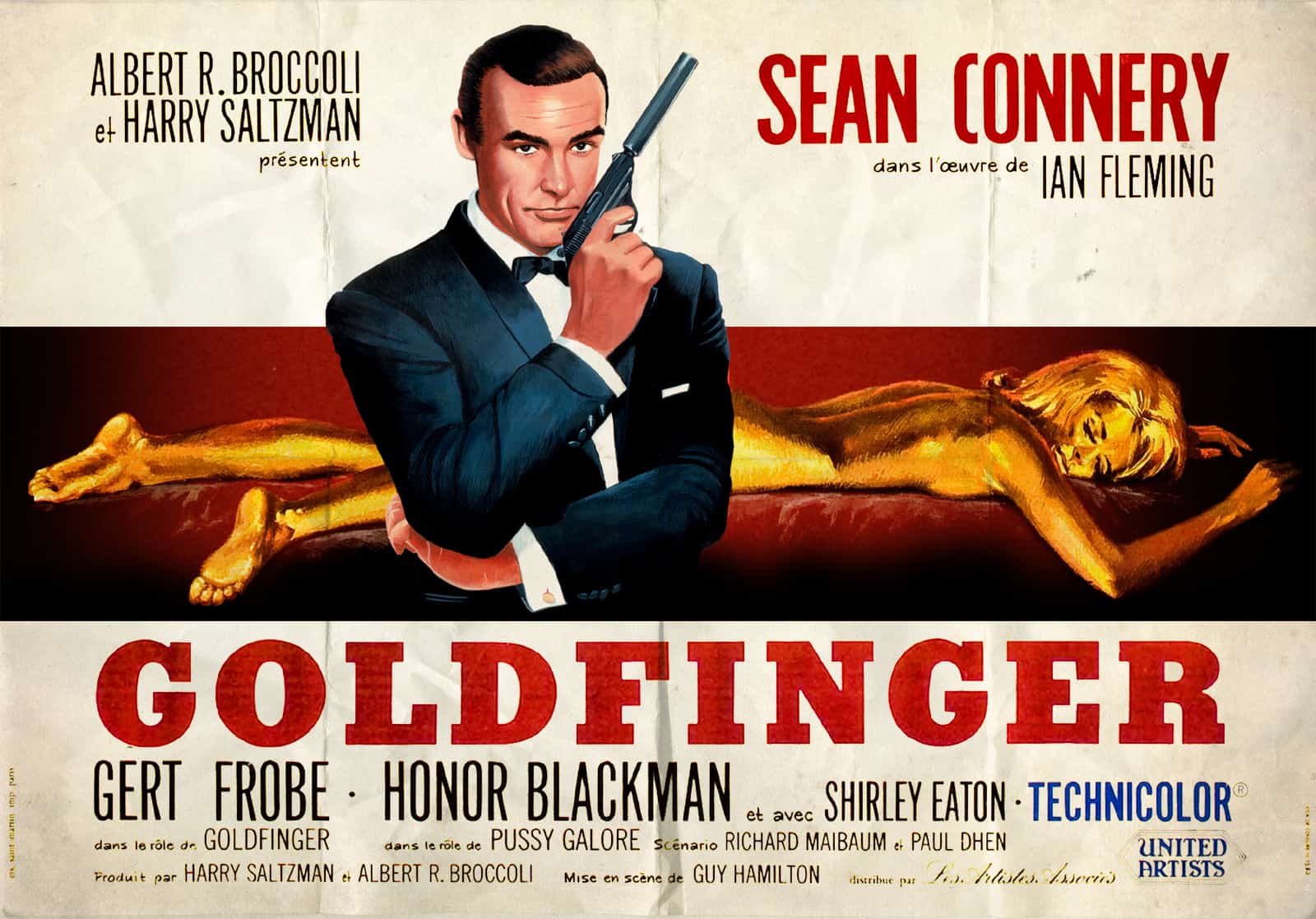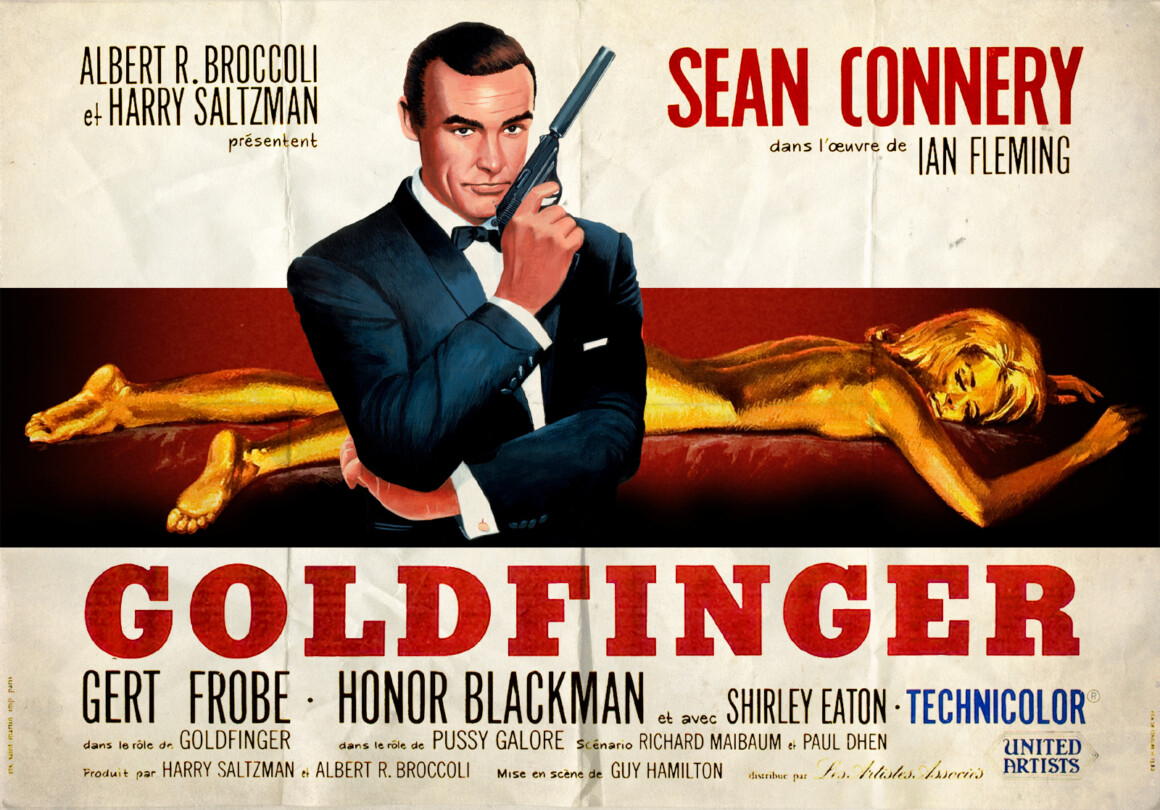 Bond is sent to observe gold dealer Auric Goldfinger. He foils Goldfinger's plan to cheat in a card game and later follows him to Switzerland to investigate a gold smuggling operation. Bond is captured, drugged and kept captive at a farm in Kentucky.
After escaping, Bond overhears Goldfinger planning with members of the American mafia to rob Fort Knox. He is captured again but he convinces Goldfinger's private pilot Pussy Galore to inform American authorities. A battle ensues between American troops and Goldfinger's men. While Bond tries to escape on a plane, Goldfinger hijacks the plane, but Bond shoots a window in the struggle, It creates a sudden decompression and kills Goldfinger.
4. Thunderball (1965)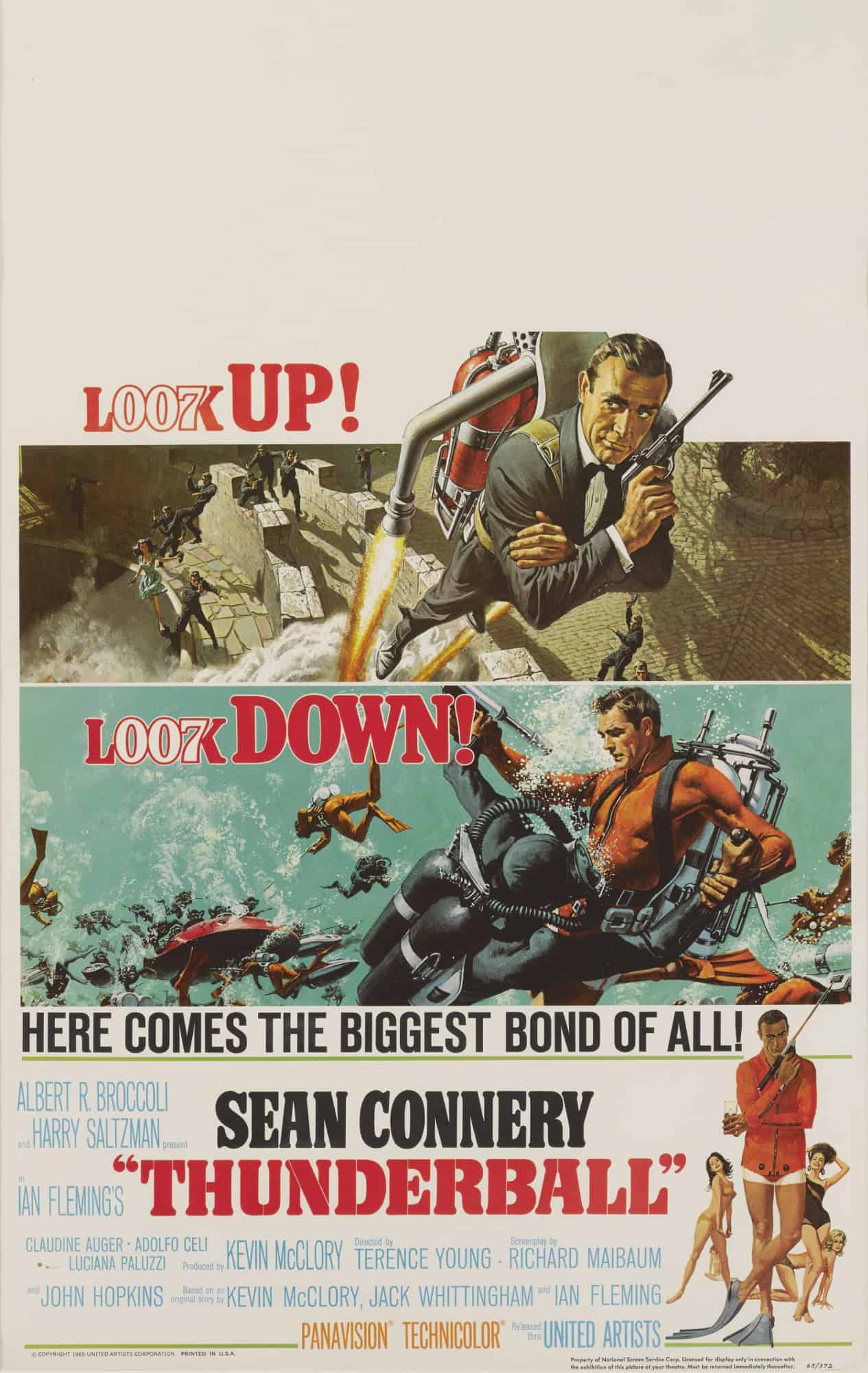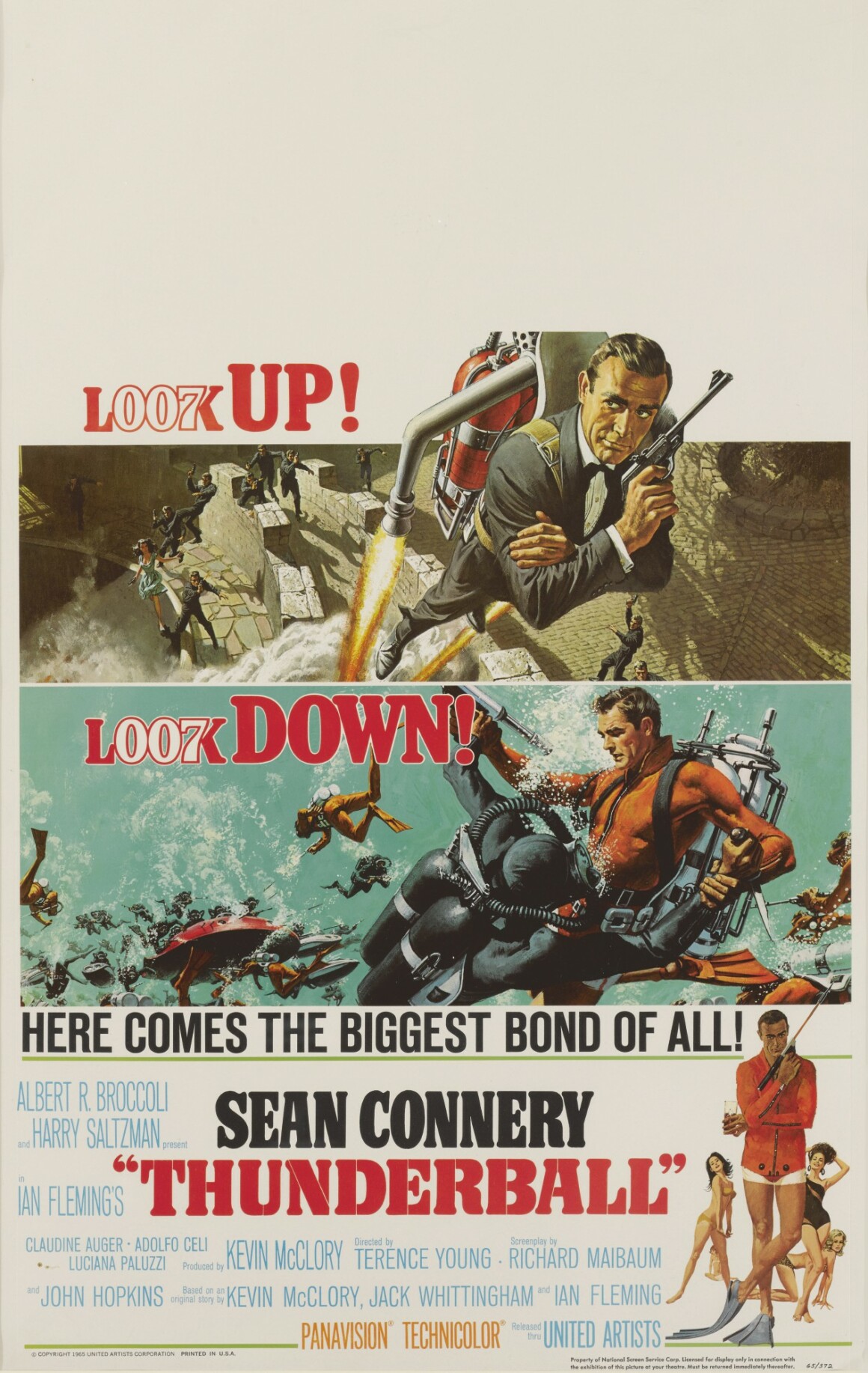 When SPECTRE hijacks an Avro Vulcan jet with two atomic bombs in it and demands a ransom, Bond is sent to investigate. He travels to the Bahamas and meets up with his CIA counterpart Felix Leiter. Both suspect Emilio Largo, a rich playboy, to be behind the operation. They soon discover that Largo is SPECTRE's Number two.
While searching for the whereabouts of Largo's yacht and the places it has travelled, they find the jet but without the bombs on board. Bond and Leiter then arrange for the yacht to be ambushed once the bombs are being shifted by Largo.
5. You Only Live Twice (1967)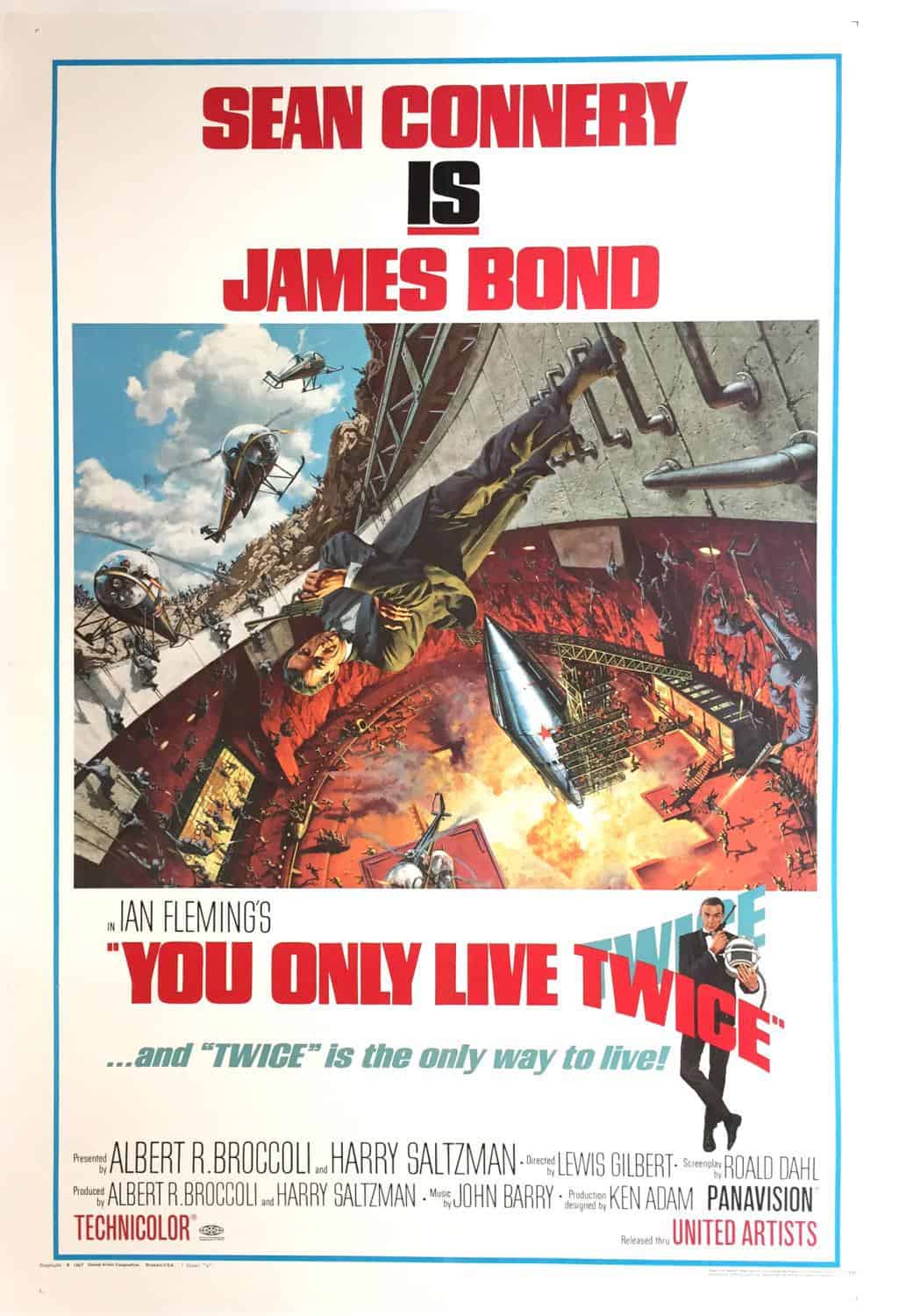 Bond is sent to Japan to investigate the theft and astronaut kidnapping in space of American Project Gemini spacecraft by an unidentified spacecraft. He is then contacted by the Japanese Secret Service. Bond figures that the brains behind the attack is SPECTRE's Number one Ernst Stavro Blofeld along with a Japanese industrialist.
Meanwhile a spacecraft "Bird One", attacks a Soviet spacecraft. When Bond reaches Blofeld's headquarters, Blofeld explains his intention of faking an enemy attack on the two superpowers so as to turn the Cold War into World War 3.
When Japanese ninja troops attack the headquarters, Blofeld kills the Japanese industrialist, and escapes while activating the base's self-destructing system. Bond then escapes the headquarters with the remaining troops through a tunnel.
6. On Her Majesty's Secret Service (1969)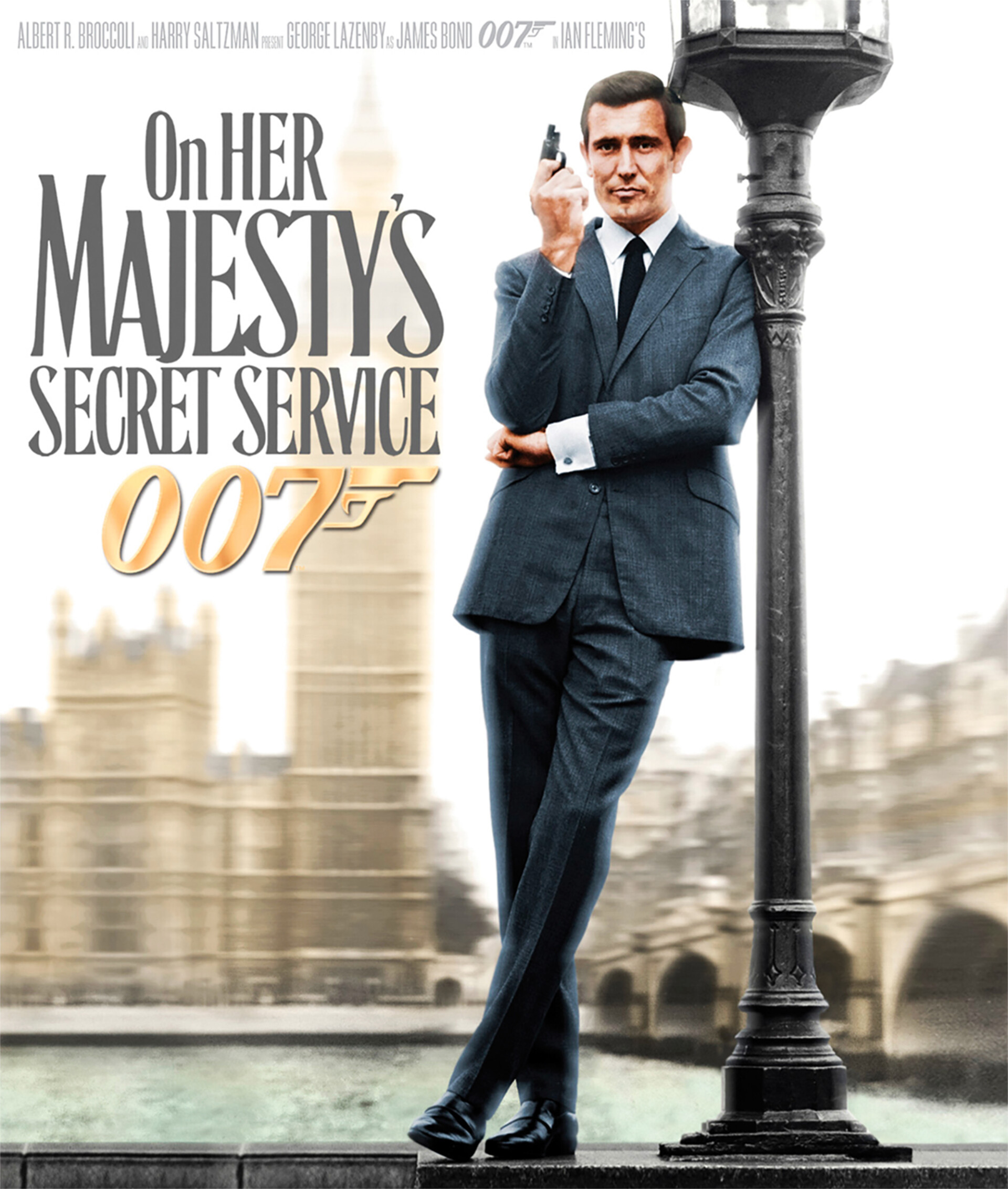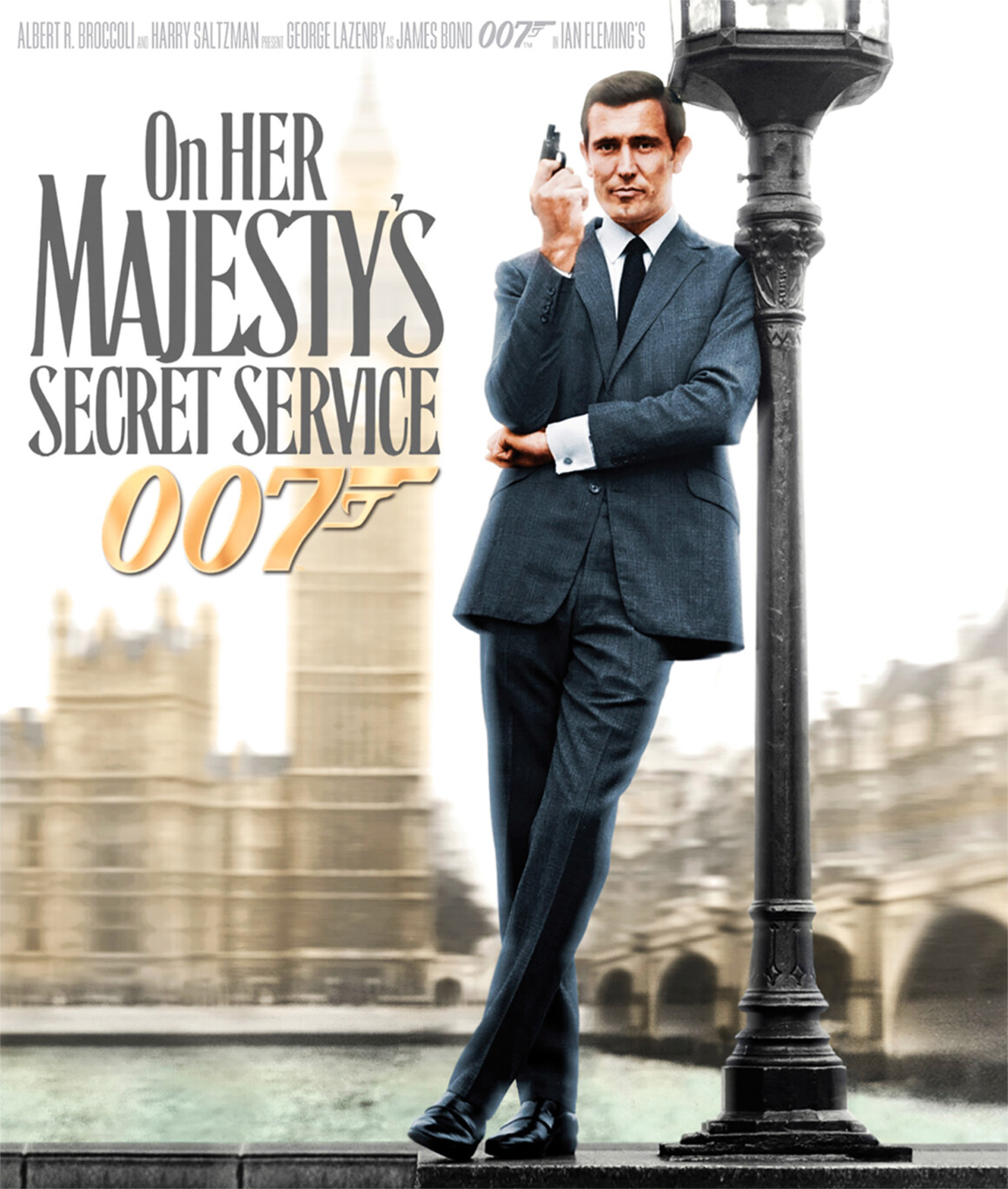 While continuing his search for SPECTRE's Number One Ernst Stavro Blofeld, Bond receives a message from Marc-Ange Draco, the head of a European crime syndicate, of a Swiss solicitor with connections to Blofeld.
On searching the solicitor's office, Bond finds that Blofeld is corresponding with the London College of Arms and that he has an allergy- research institute in the Swiss Alps. Posing as an emissary of the college in the research institute, Bond soon figures that Blofeld plans to distribute bacteriological warfare agents throughout the world.
When Blofeld discovers Bond, Bond escapes and sets a raid using Draco's men. Although the raid is a success, Blofeld escapes.
7. Diamonds Are Forever (1971)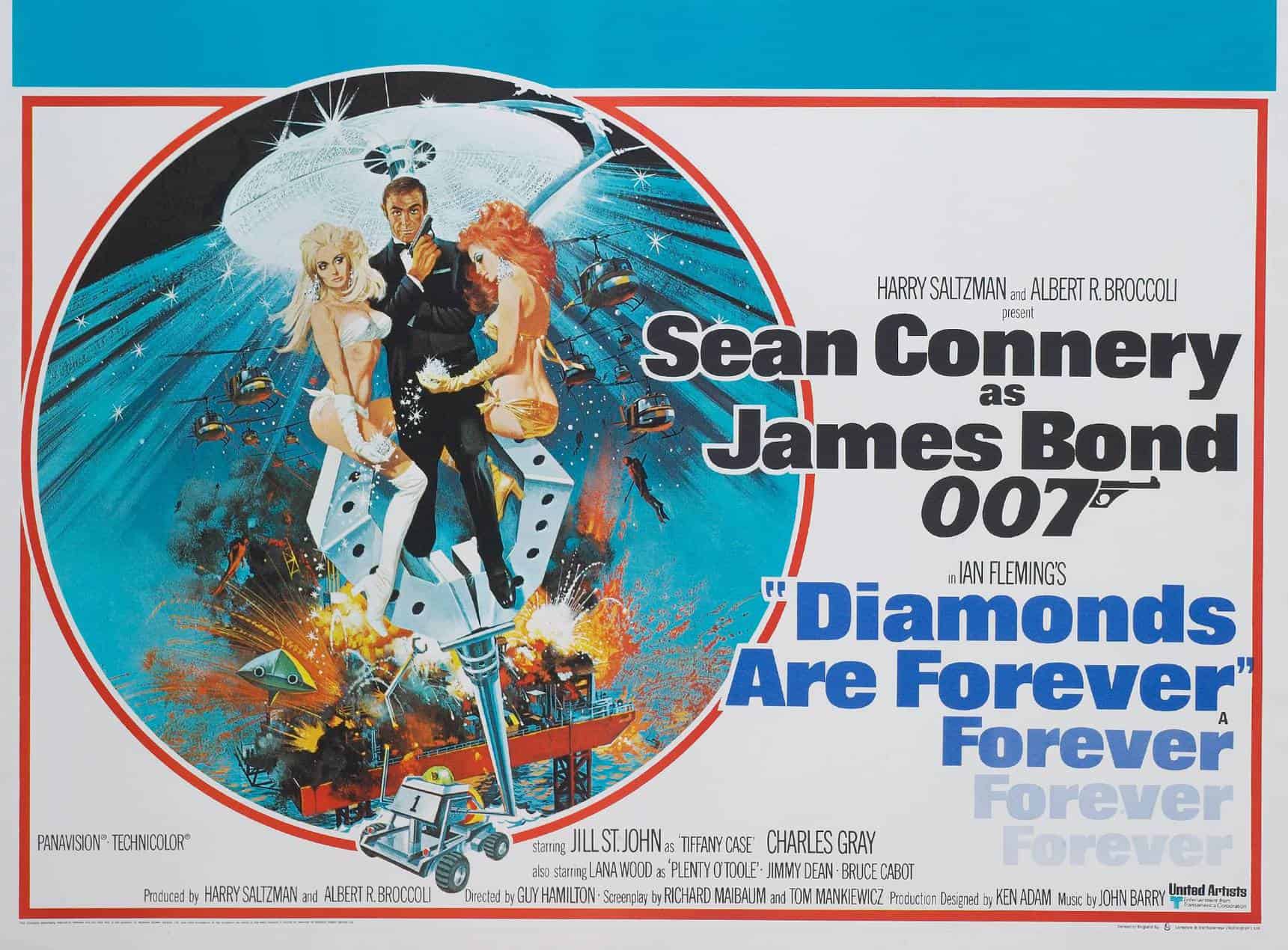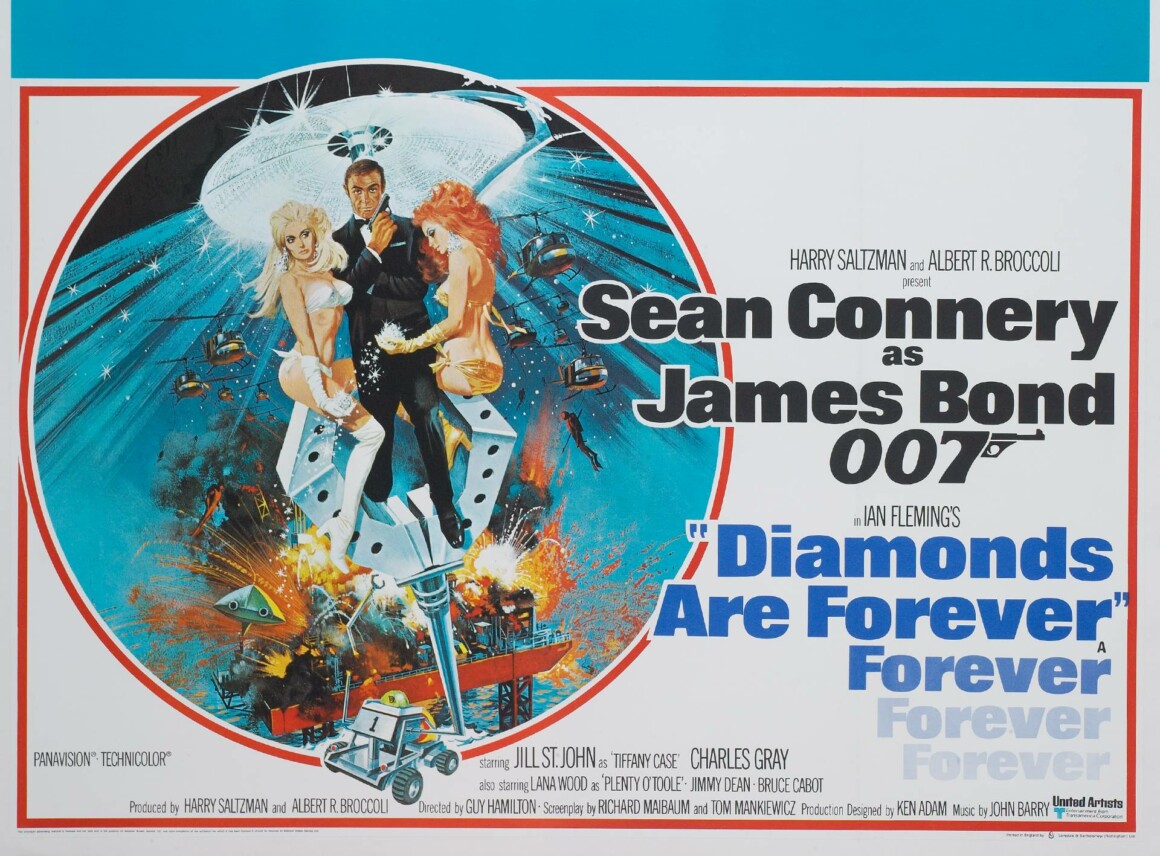 On being tasked with investigating a diamond smuggling operation, Bond travels through Africa and then Amsterdam disguised as a professional smuggler Peter Franks. He receives a package of diamonds from a connection and travels to the US to meet Felix Leiter. Bond moves through the chain and reaches a casino which is owned by a billionaire Willard Whyte.
Bond follows the diamond pickup by Whyte's head of security Bert Saxby and it leads him to a research lab owned by Whyte, where he finds a satellite being built. When trying to confront Whyte, Bond is captured by Ernst Stavro Blofeld, who explains that the satellite is being built to blast nuclear missiles and that he intends to sell it to the highest bidder.
Bond escapes, frees the captive Whyte and they find that Blofeld's base is an offshore oil rig. He attacks the rig and stops Blofeld's plan.
8. Live and Let Die (1973)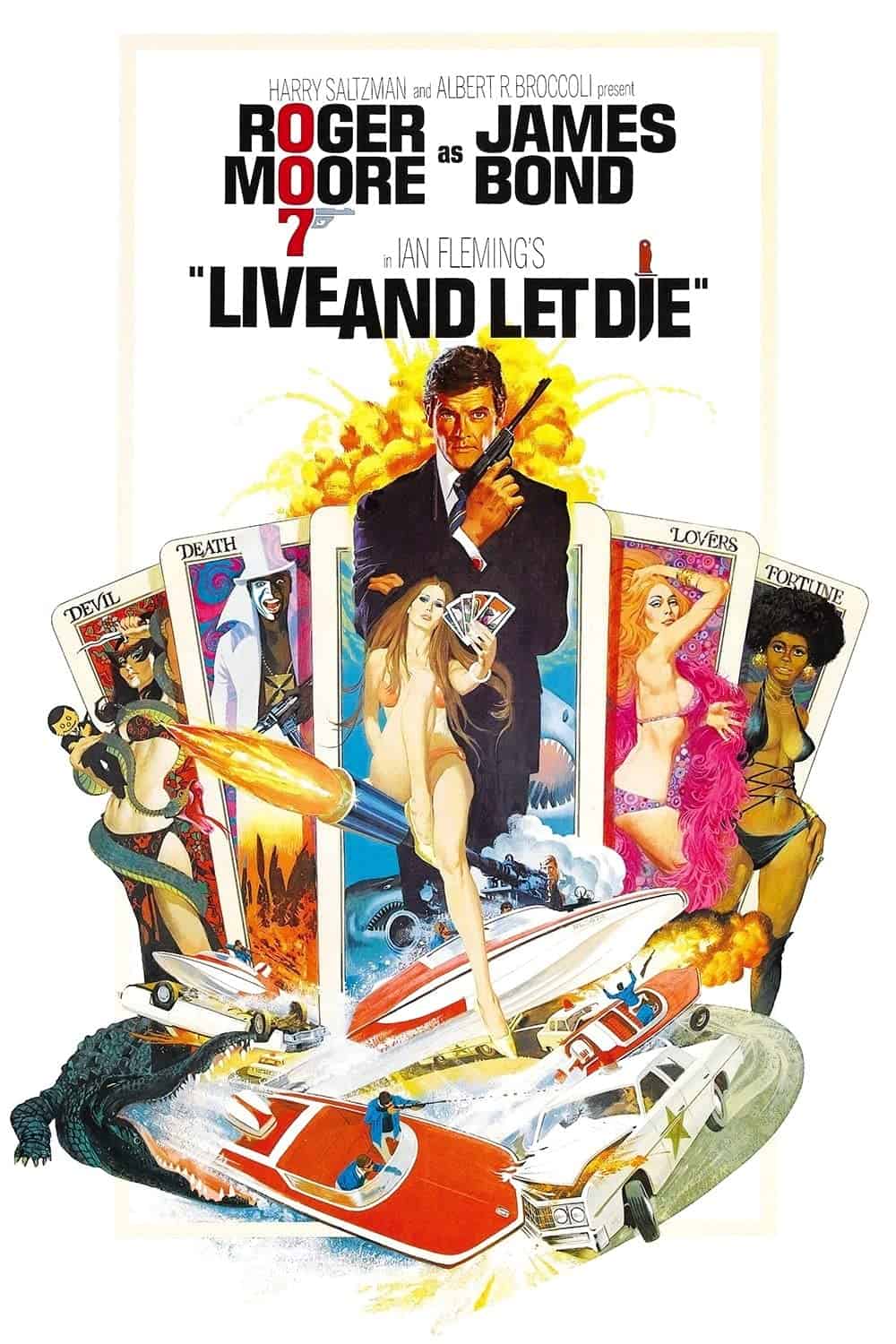 Bond has been tasked with investigating the murder of three MI6 agents, who each have been separately investigating the dictator of a carribean island, Dr. Kananga. Bond discovers that Dr. Kananga's alternate identity is that of an american gangster called Mr. Big.
On visiting the island, Bond finds that Kananga is producing heroin which he plans to distribute free of cost, so as to increase the number of addicts. Kananga protects his poppy fields by exploiting the locals' fear of the occult and voodoo practices. Although Bond is captured, he escapes, kills Kananga and destroys the poppy fields.
9. The Man with the Golden Gun (1974)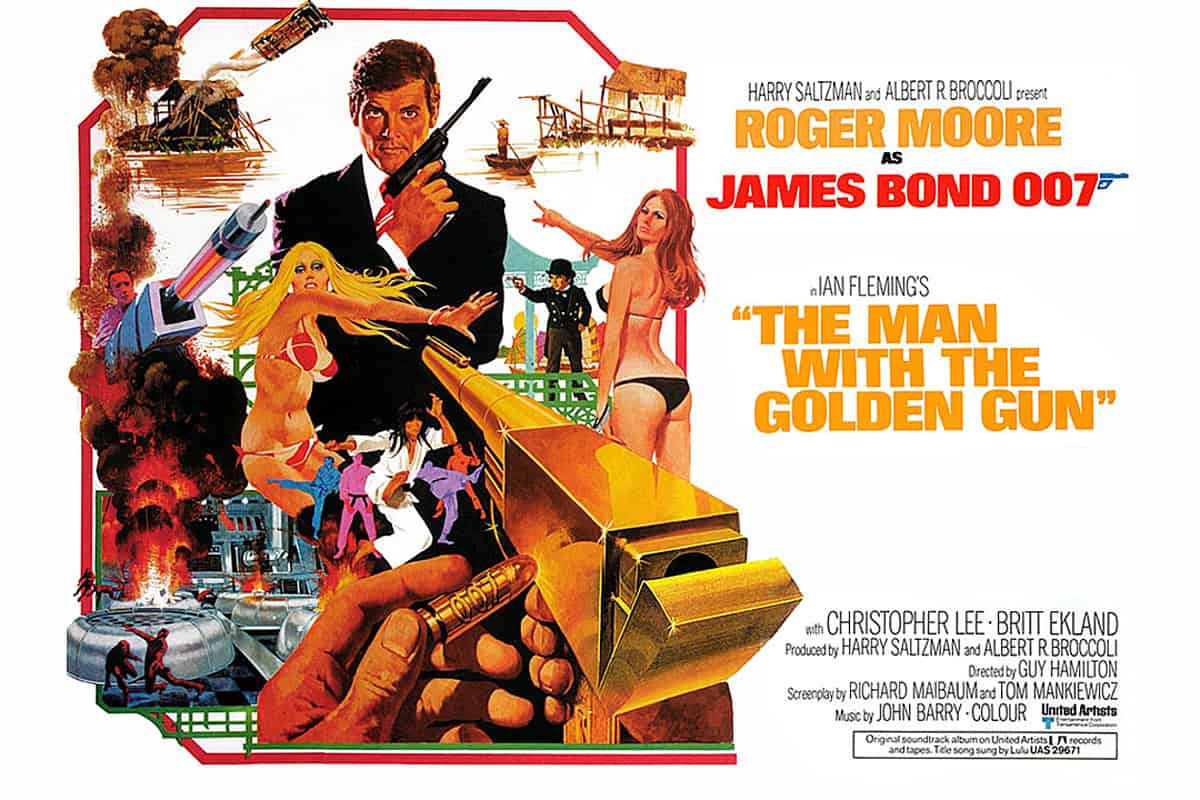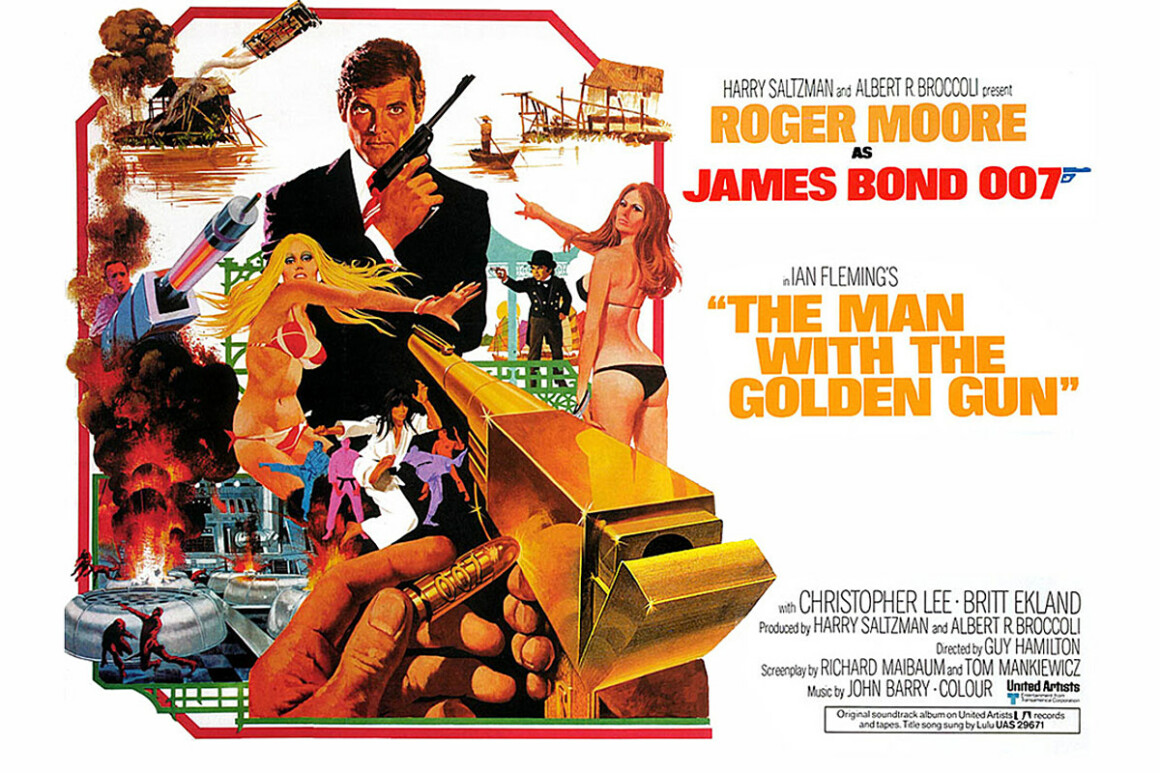 Upon receiving a golden bullet with the words "007" etched onto it, M relieves Bond of the task of locating a British scientist, Gibson. He has invented a device called Solex Agitator, which can harness solar power.
The bullet is a signal that Bond is a target of an assassin named Francisco Scaramanga. Bond tracks Scaramanga to Macau, and later follows his mistress to Hong Kong, where he encounters the murder of Gibson and the theft of the Solex agitator.
On being assigned to retrieve the Agitator, Bond meets with a Thai entrepreneur who is suspected of ordering the murder of Gibson. Bond is captured but escapes and tracks Sacramenga to an island, and later kills him.
10. The Spy Who Loved Me (1977)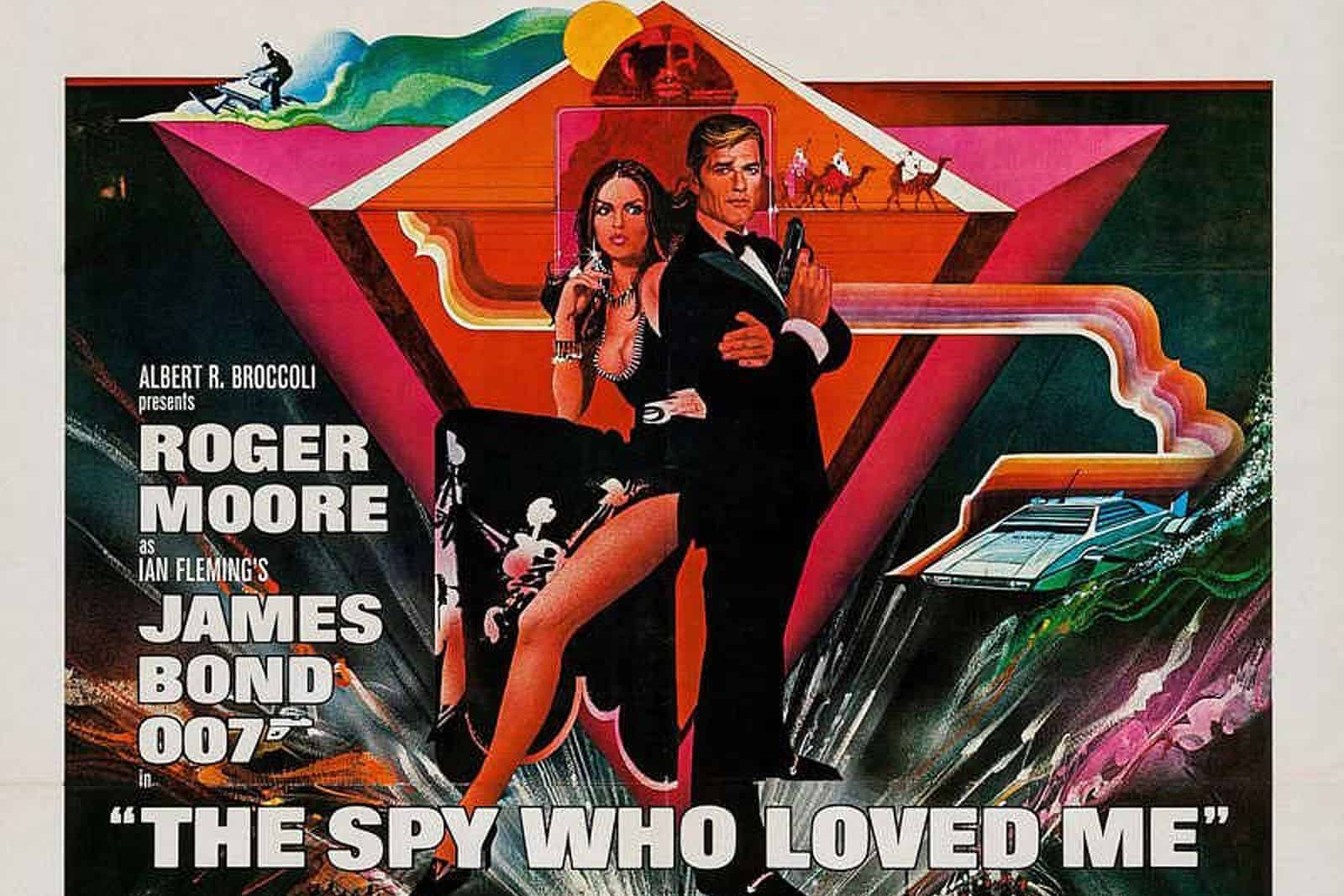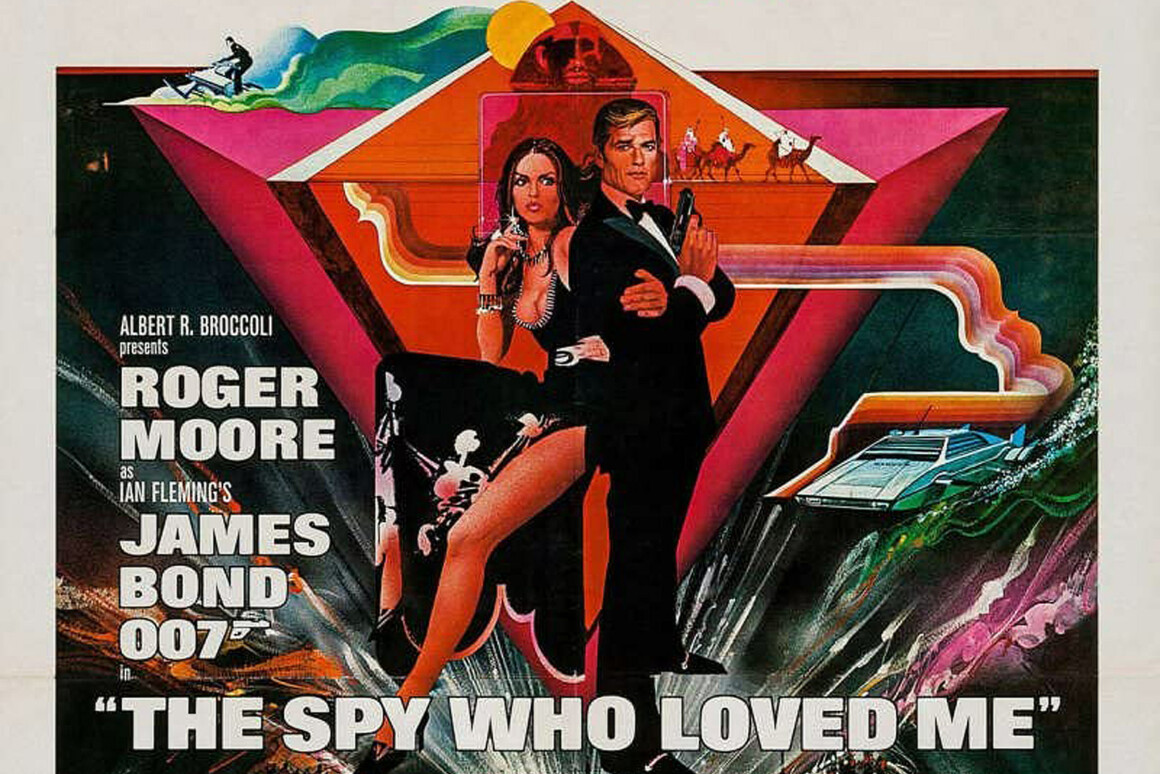 Bond investigates the disappearance of British and Soviet missile submarines, and the offer of a sale of a submarine tracking system. Bond and Major Anya Amasova of the KGB follow the leads to Egypt and discover that the submarines were stolen by a shipping tycoon and scientist Karl Stromberg.
Bond and Amasova follow a tanker which they suspect to be behind the disappearance of the submarines and their own submarine is captured by Stromberg. They soon realise his plans of establishing a new civilization by triggering a nuclear war. Bond escapes and he frees the other submarines, and later shoots Stromberg and a torpedo destroys the base.
11. Moonraker (1979)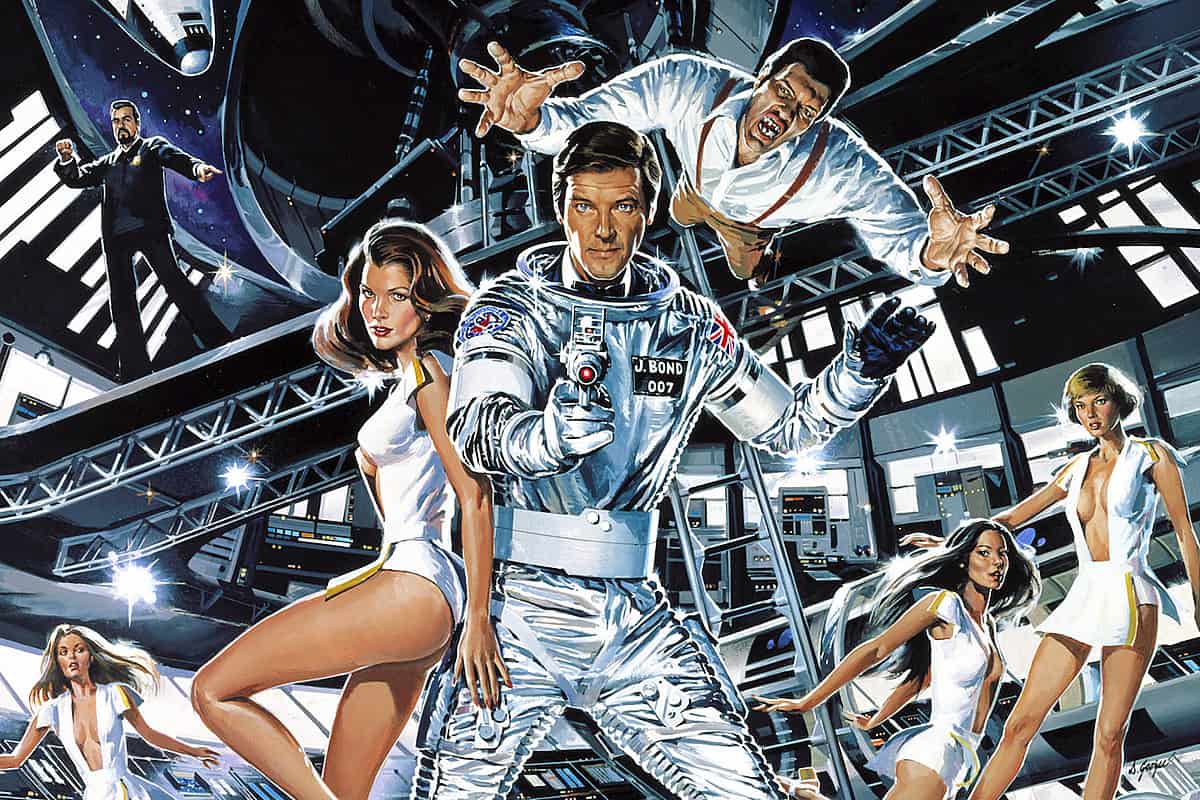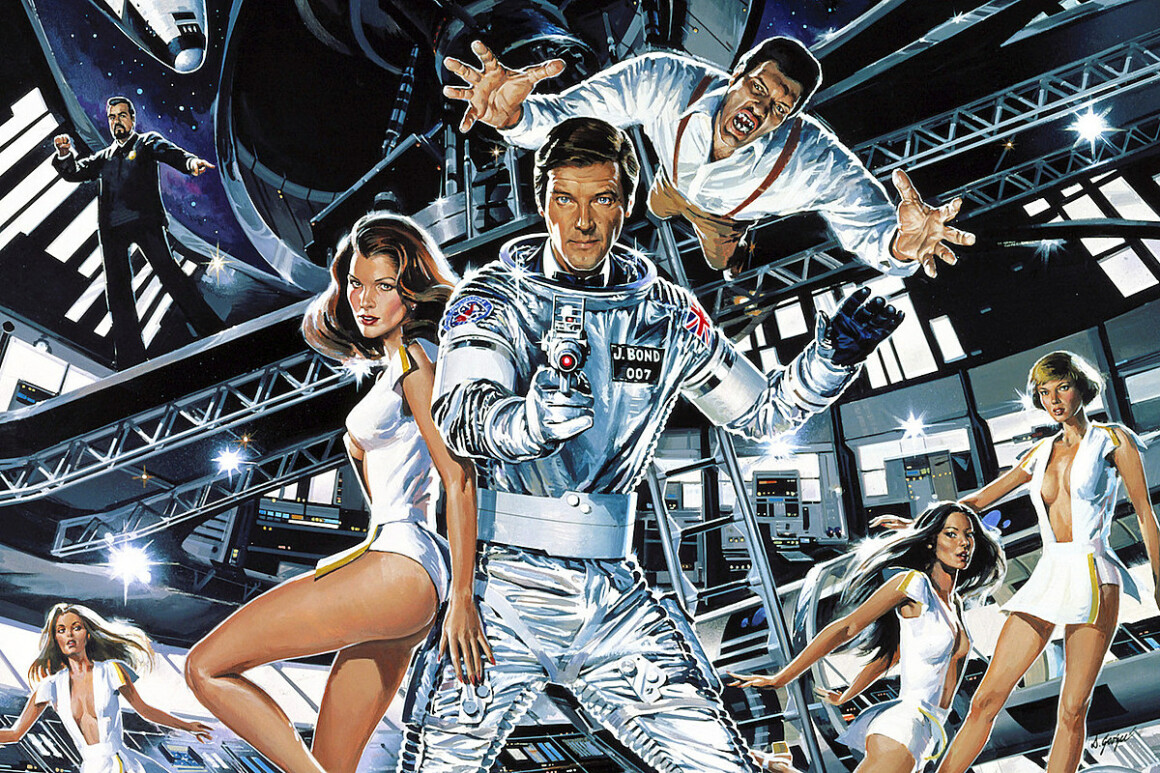 When a Moonraker space shuttle which is owned by Drax industries is hijacked, Bond is tasked with investigating it. He meets the owner Hugo Drax and one of his scientists Dr. Holly Goodhead. On following a trail to Venice, Bond finds that Drax is manufacturing a nerve agent which is deadly to humans but harmless to animals. He also finds that Holly is a CIA agent.
Bond is captured when he is searching for Drax's research base in the Amazons. Bond and Holly pose as pilots on one of the six space shuttles bound for a hidden space station, from which Drax plans to launch the nerve agent into earth's atmosphere to wipe out humans.
Bond disables a jammer which is hiding the location of the space station, and the US sends marines on a military space shuttle. In the ensuing battle, Bond kills Drax and destroys the station.
12. For Your Eyes Only (1981)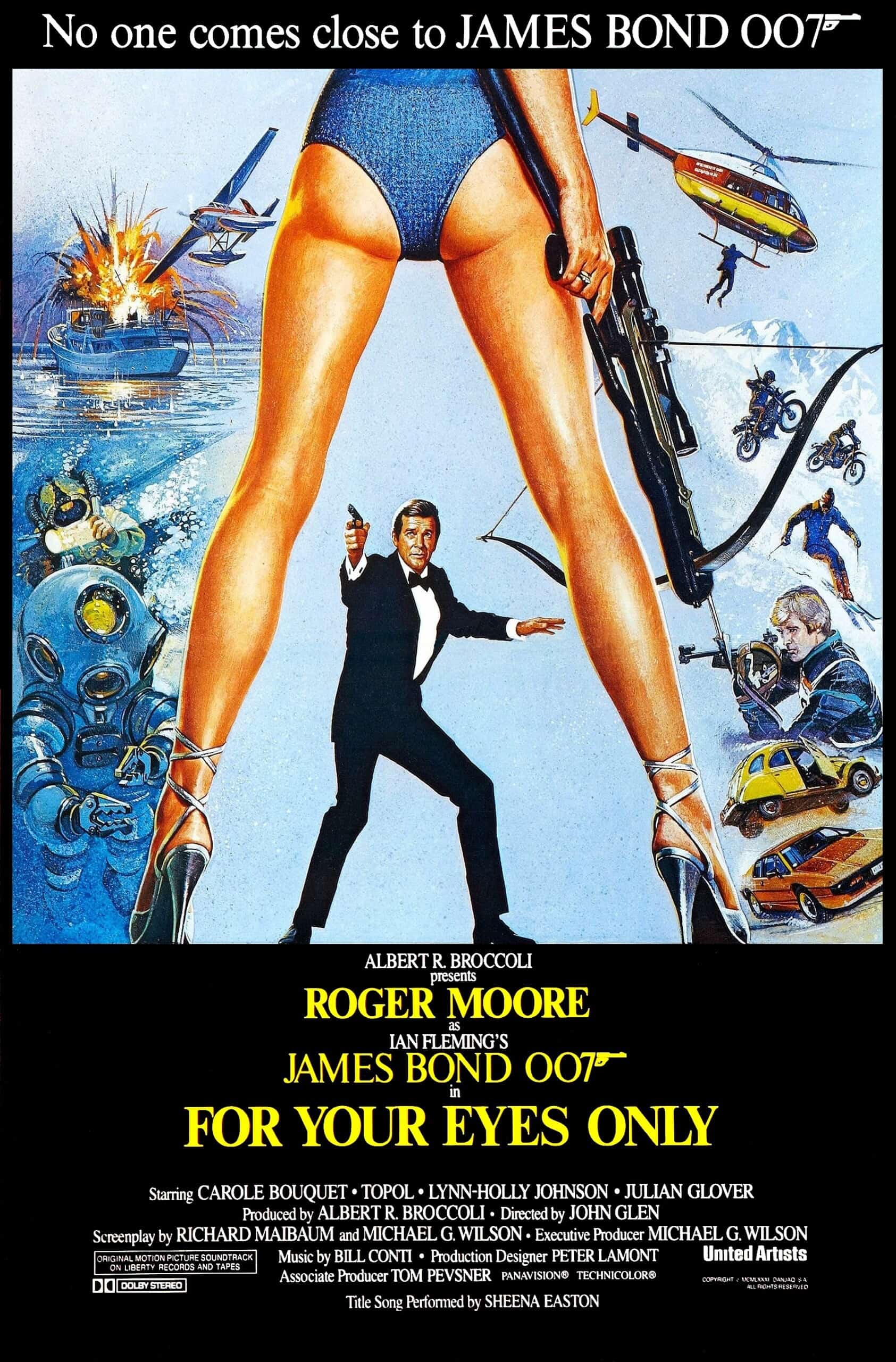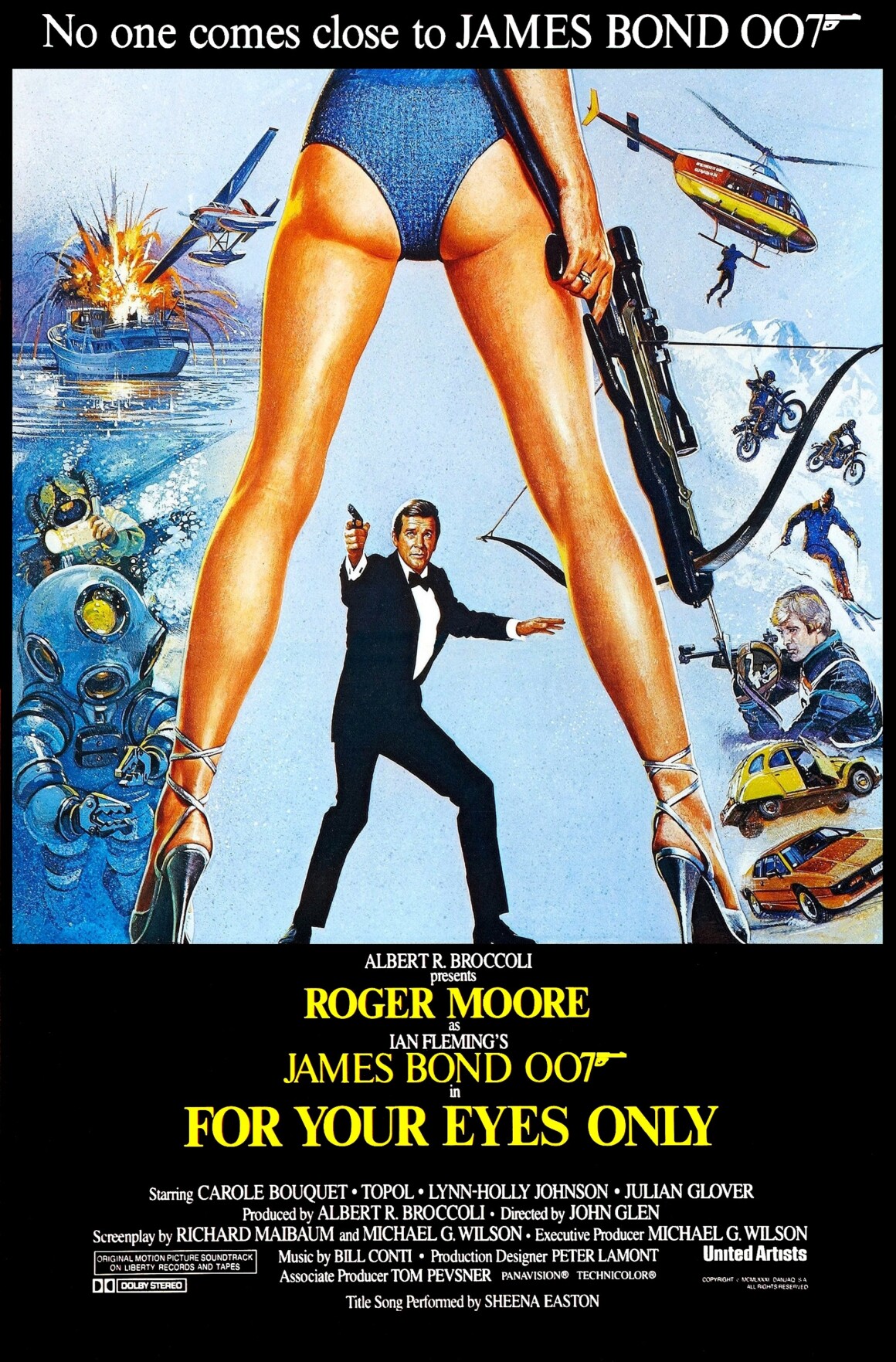 A marine archeologist who is tasked with retrieving a communication system from a sunken boat, is murdered by a cuban assassin Gonzalez. When Bond is sent to investigate, he is captured, but Gonzalez is killed by the archeologist's daughter Melina, who escapes with Bond.
Bond identifies a person with Gonsalez as Emile Leopold Locque and travels to Italy where he meets with a Greek intelligence informer Aris Kristatos. Kristatos explains that Locque is employed by Milos Columbo, who was a former crime syndicate partner of Kristatos.
When Bond is captured by Columbo's men, it is revealed that Locque was actually employed by Kristatos, who is employed by the KGB and wants to retrieve the communication system. Bond and Melina are captured by Kristatos but they escape and follow him to Greece, where Kristatos is killed and Bond destroys the communication system.
13. Octopussy (1983)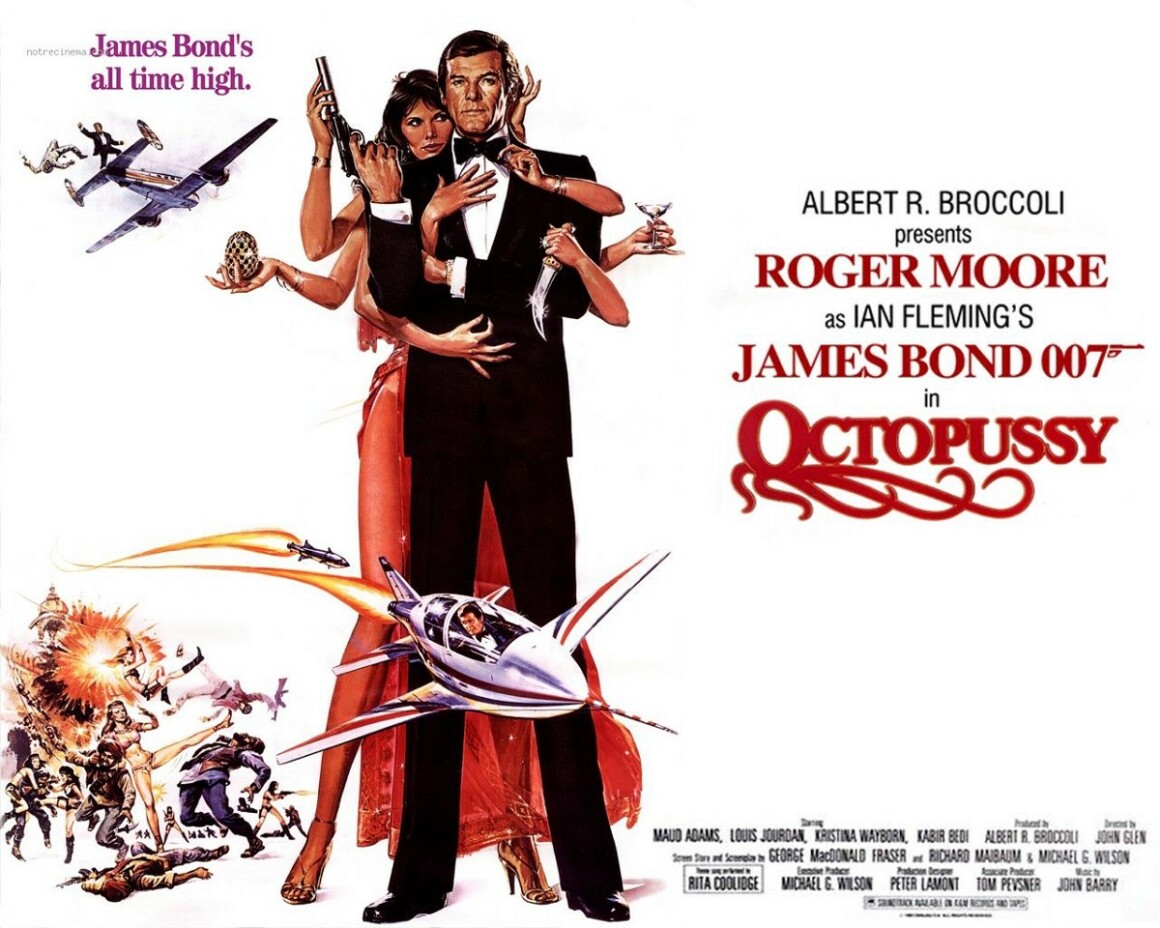 Bond is tasked with investigating the murder of 009 in East Berlin, with a fake Faberge egg in his possession. When an identical egg appears for an auction, Bond tracks the buyer to be Kamal Khan, an exiled Afghan Prince, who is working with a Soviet General called Orlov. Bond also meets the leader of the Octopus cult, Octopussy.
Bond deciphers that Orlov is supplying Khan with Soviet artefacts, which then Khan smuggles into the West through Octopussy's circus troupe. Bond later finds that Orlov replaced the treasures with a nuclear warhead which is bound to explode at a US Air base in West Germany. This would move Europe to seek disarmament, leaving the West's borders open for Soviet expansion. Bond disarms the warhead, and goes to India to battle Khan in his palace.
14. Never Say Never Again (1983) (Non EON production)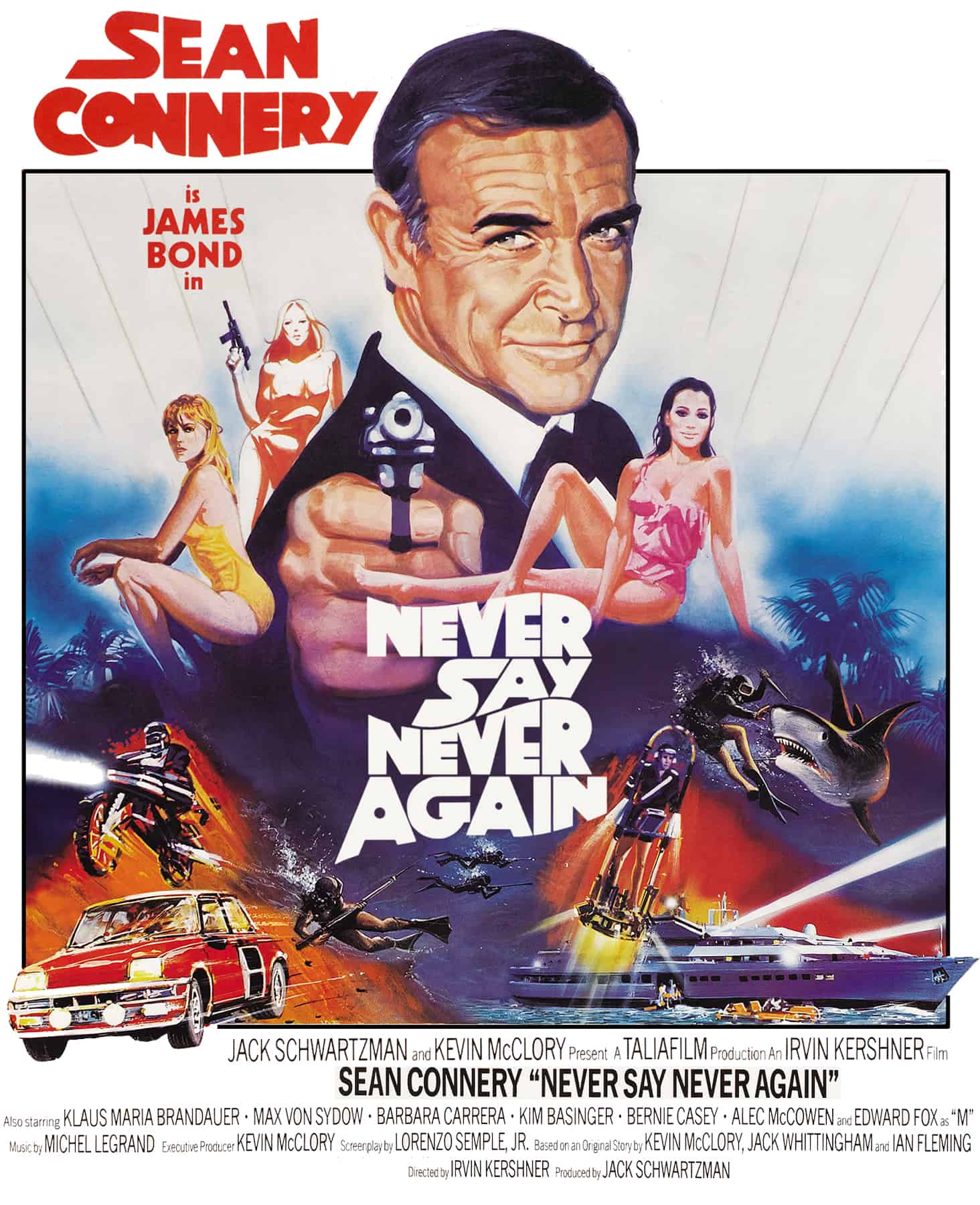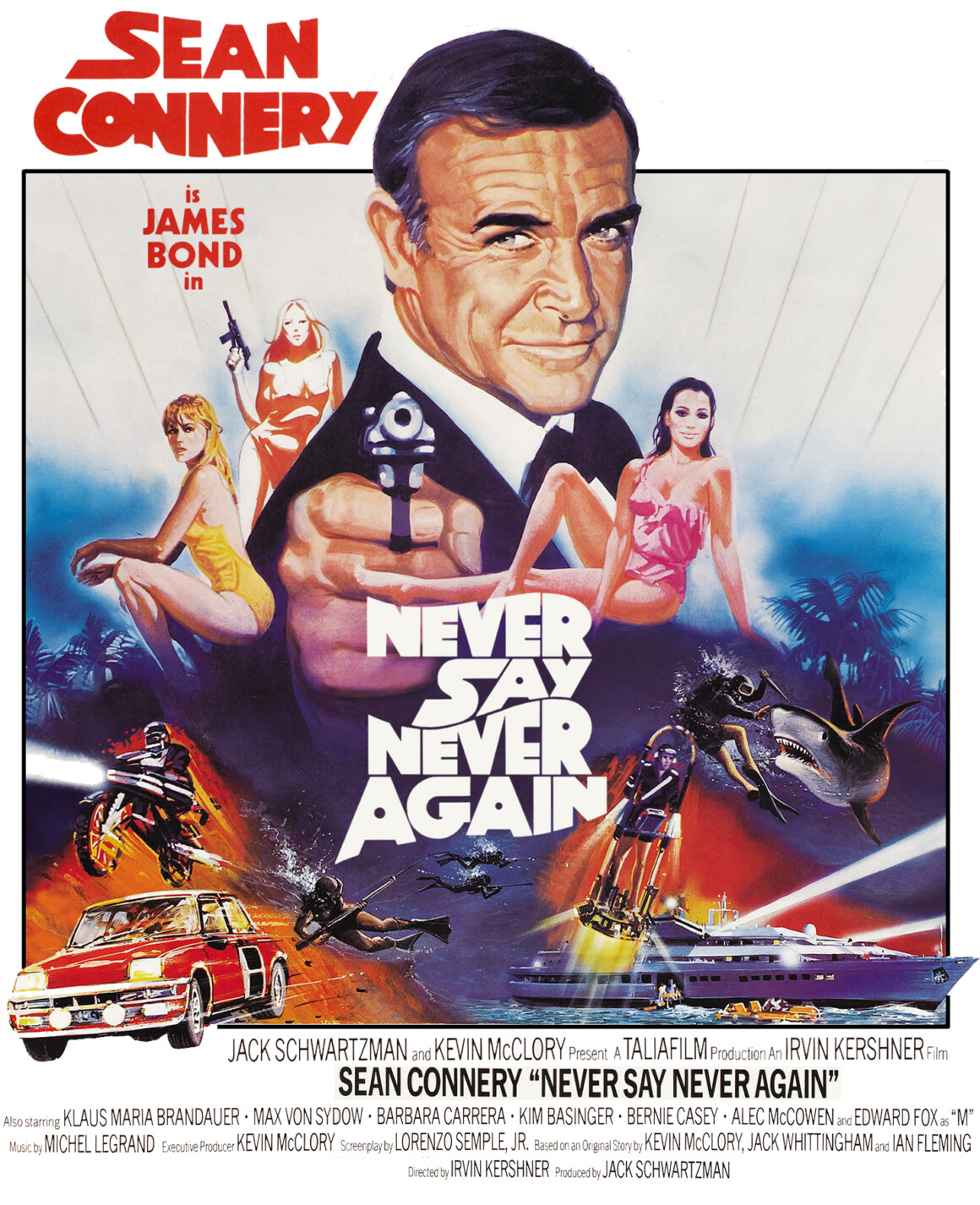 When two cruise missiles with nuclear warheads are taken by SPECTRE, Bond investigates it. He meets Domino Petachi and her lover Maximillian Largo, who is SPECTRE's Number One. As he follows them to France, Bond and Felix Leiter try to board Largo's yacht to look for the warheads.
But Bond gets captured and is taken along with Domino to Palmyra, which is Largo's base in North Africa. Both of them escape and Bond attacks Largo when he is placing one of the bombs.
15. A View to a Kill (1985)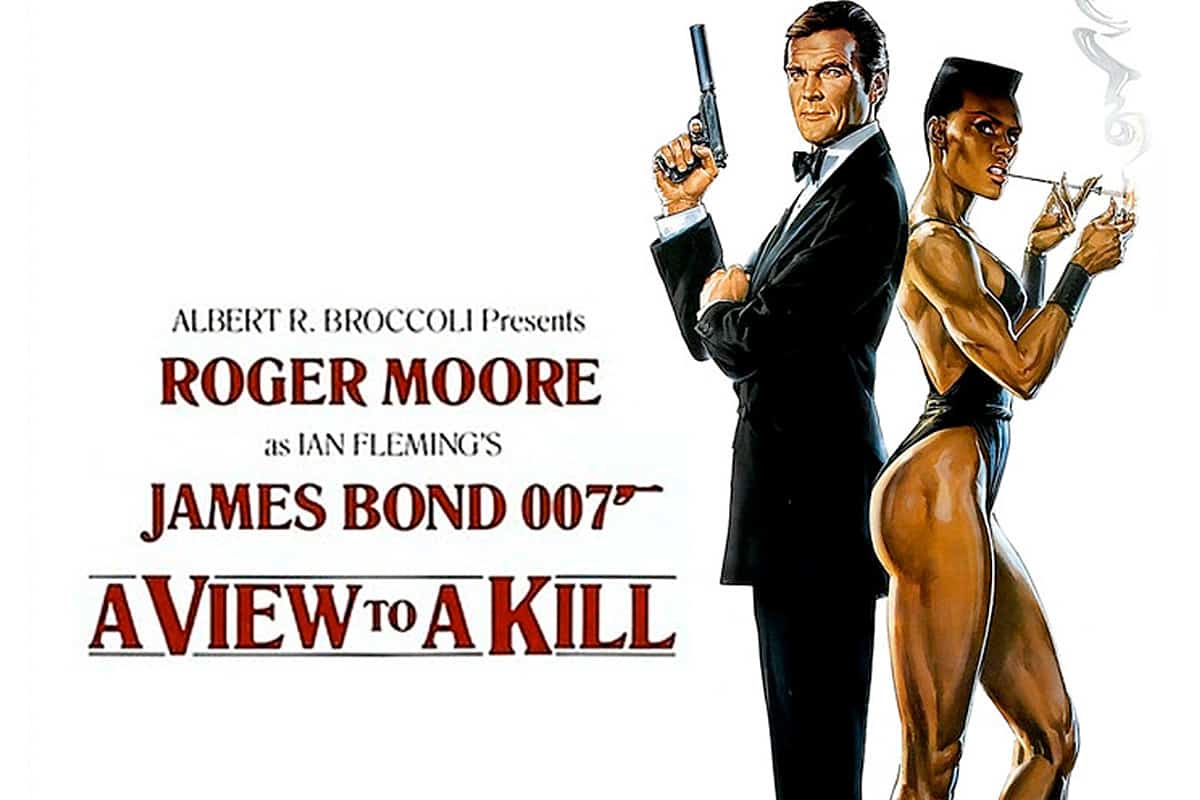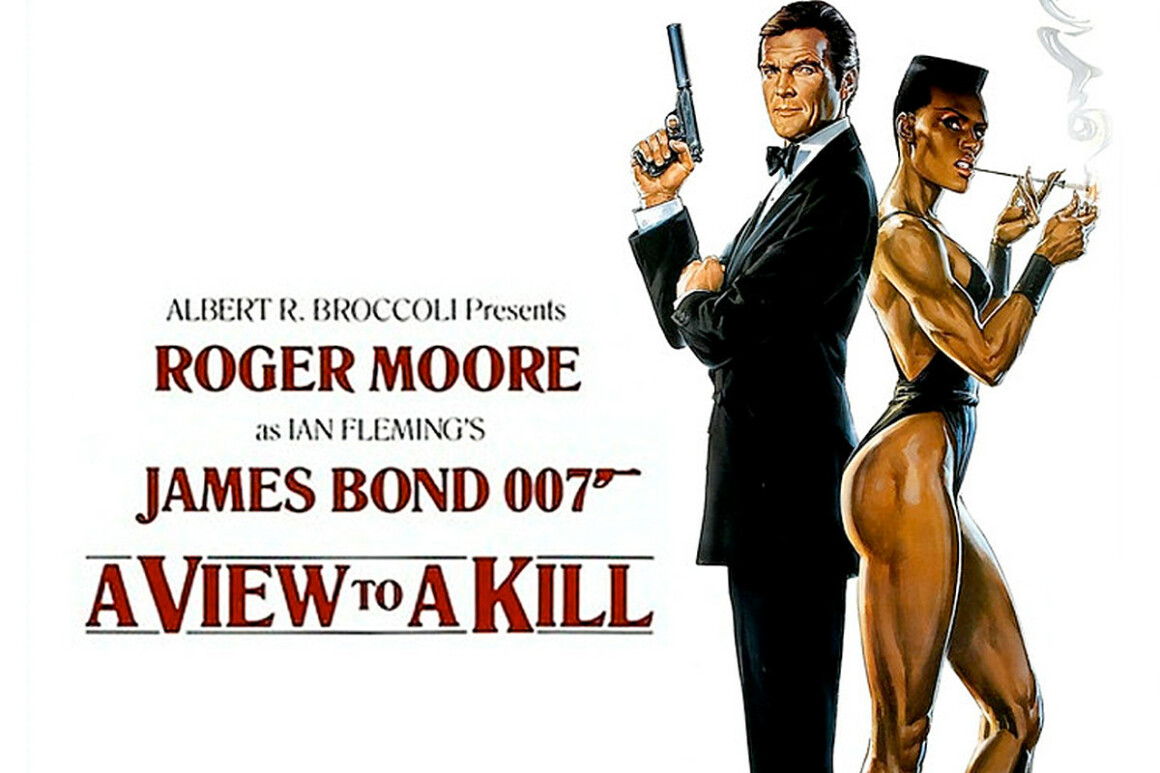 Upon investigating an industrialist Max Zorin, Bond finds that Max was previously trained by the KGB but has gone rogue, and he plans to lead the market in Microchips. Zorin later reveals his plans to destroy Silicon Valley, which would give him a monopoly in microchips.
Bond finds that Zorin plans to detonate explosives alongside the Hayward and San Andreas faults, which would cause the flooding of Silicon Valley. Another bomb is set to detonate at a mine, which would cause both the faults to not move at the same time. Bond destroys the bombs and later kills Zorin.
16. The Living Daylights (1987)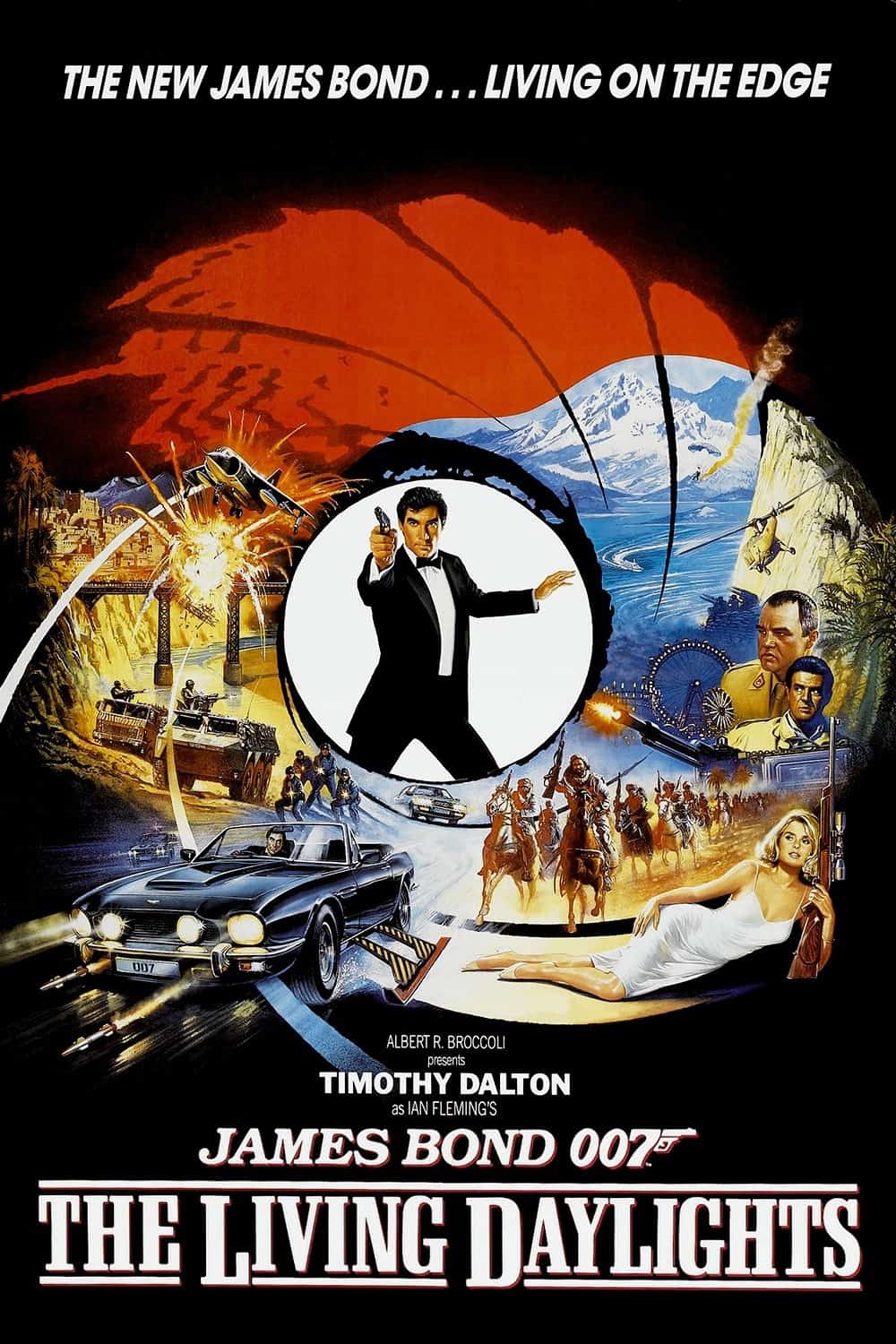 Bond helps in the defection of General Georgi Koskov of the KGB, who reveals that the KGB has started the old policy of Smiert Spionam (Death to Spies), started by General Leonid Pushkin. Bond later meets with a female KGB agent who reveals that she is the girlfriend of Koskov and that the defection was staged.
Bond uncovers a scheme by Koskov and arms dealer Brad Whitaker to embezzle funds from the KGB to secure a drug deal. Once the drug is obtained, Bond destroys it and Koskov is arrested by Pushkin.
17. License to Kill (1989)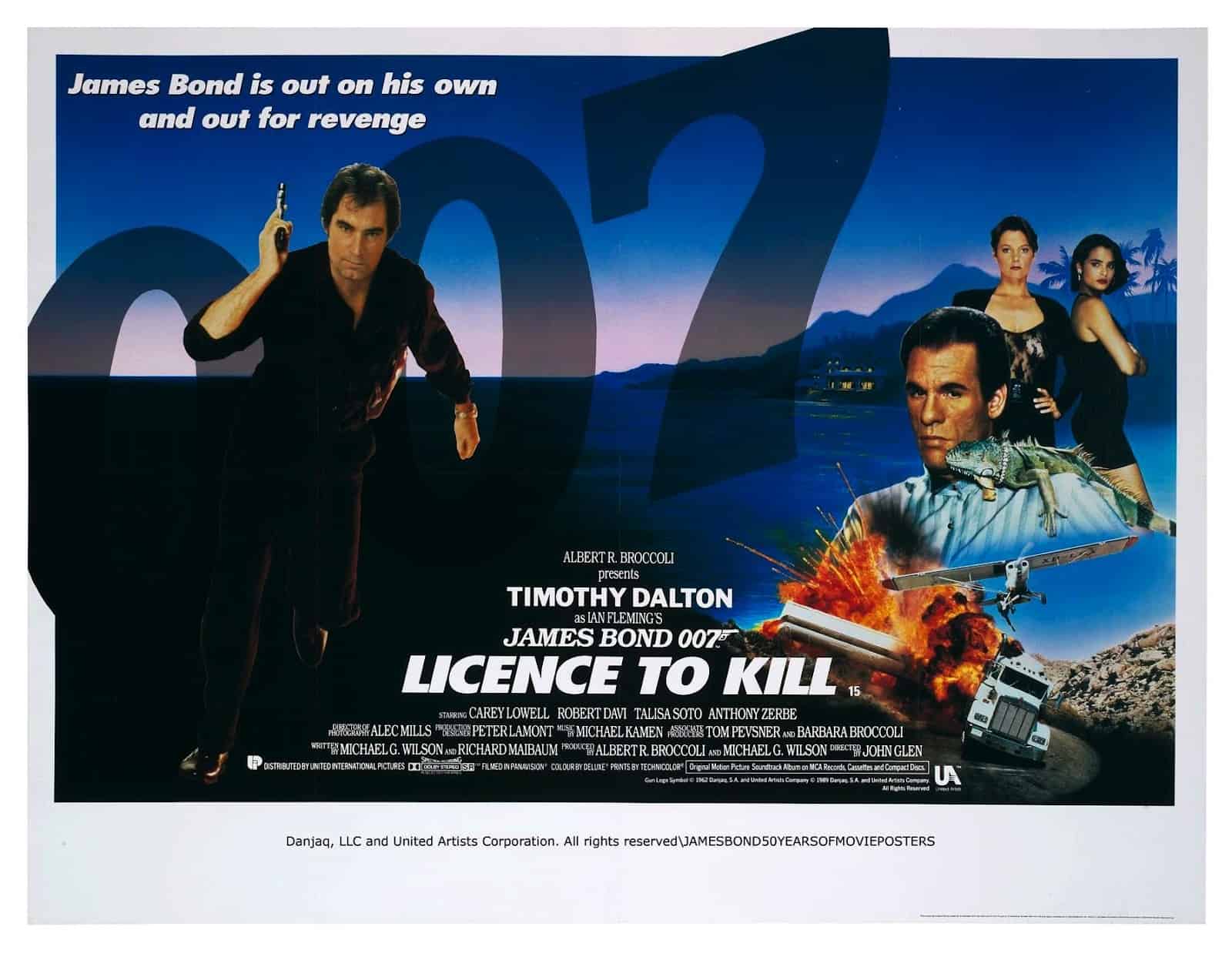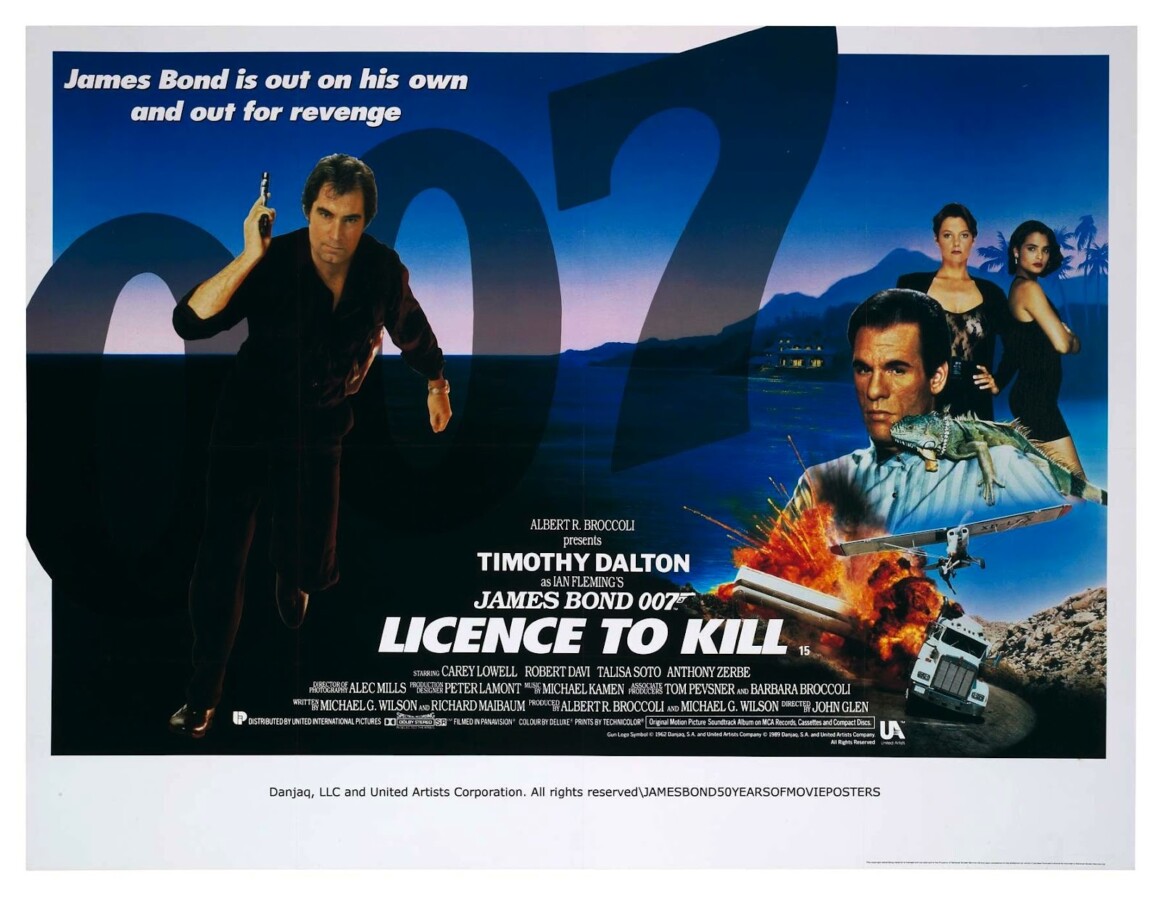 Bond helps Felix Leiter in the capture of drug lord Franz Sanchez, but he escapes and kills Leiter's wife. Bond wants to take revenge, so when M orders him to return to duty, Bond refuses. His license to kill is then revoked.
Bond goes to Sanchez's home in the Republic of Isthmus and is taken to his main base, where he is identified and captured. He escapes, kills Sanchez and destroys his base.
18. GoldenEye (1995)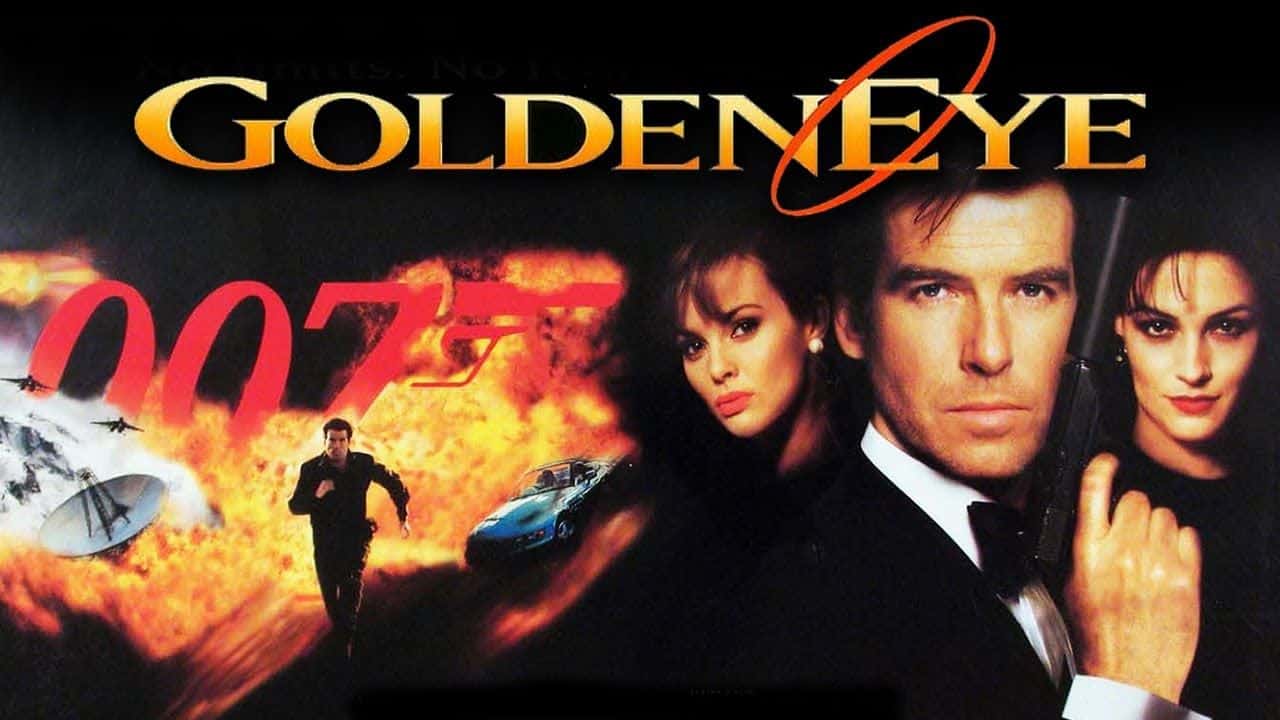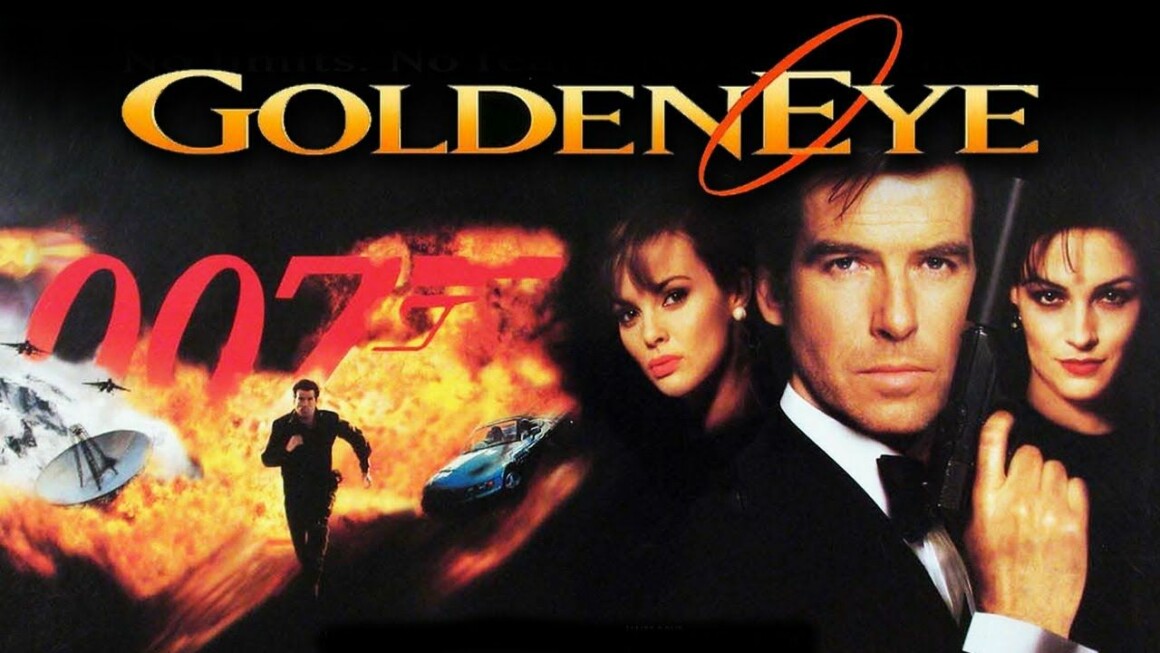 In 1986, Bond and 006 agent Alec Trevelyan infiltrated a Soviet weapons facility and planted explosives. Trevelyan ends up getting shot and Bond escapes. Few years later, Bond witnesses a theft by criminal organization Janus of a prototype helicopter which can withstand electromagnetic pulse. The helicopter is then used to steal a control disk of the GoldenEye satellite weapon, which is then used to destroy the complex.
Bond travels to Russia to investigate this and meets with one of the survivors Natalya Simanova who reveals that Trevelyan faked his own death and that he is the head of Janus. Bond and Simanova find Trevelyan in Cuba, wherein he tells them his plan to steal money from the Bank of England and erase the financial records, which would destroy Britain's economy. Bond then destroys the satellite facility and kills Trevelyan.
19. Tomorrow Never Dies (1997)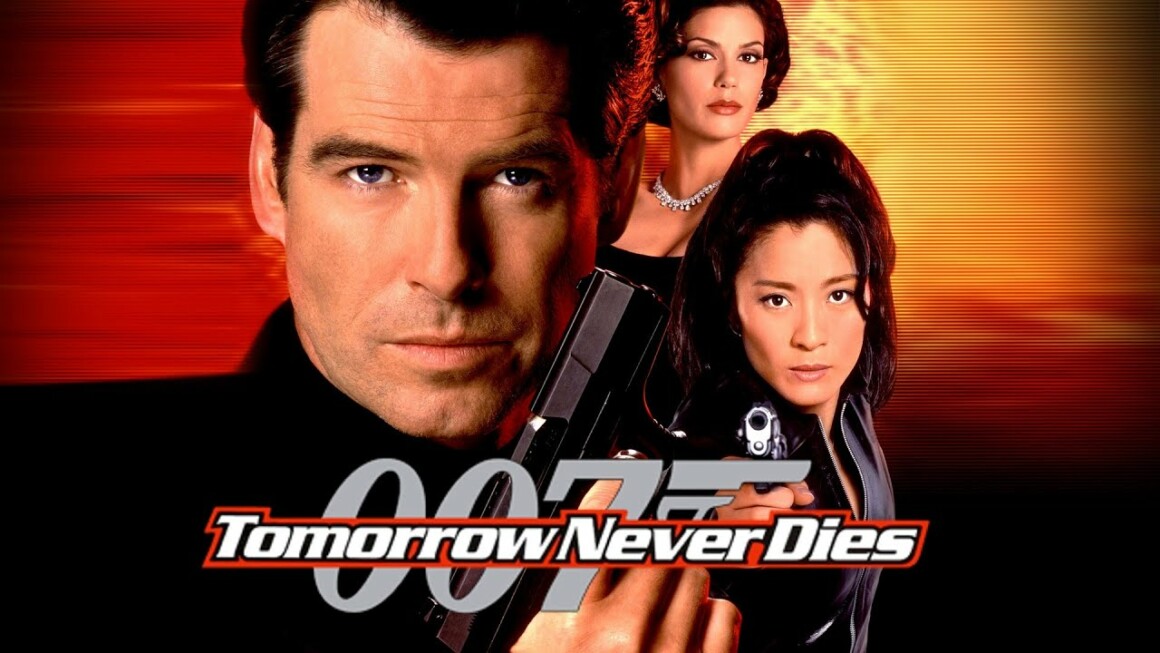 When a British warship is sunk in Chinese waters, its cruise missiles are stolen and a Chinese fighter plane is shot down, Bond investigates the matter. He links all of it to Elliot Carver, who seems to have bought a GPS encoder.
Bond, along with Chinese agent Wai Lin discovers that Carver had used the GPS encoder to steer the British ship off waters and to incite a war. Both of them find Carver's stealth ship and prevent the firing of a British missile at China, thus averting a war between both the countries.
20. The World is Not Enough (1999)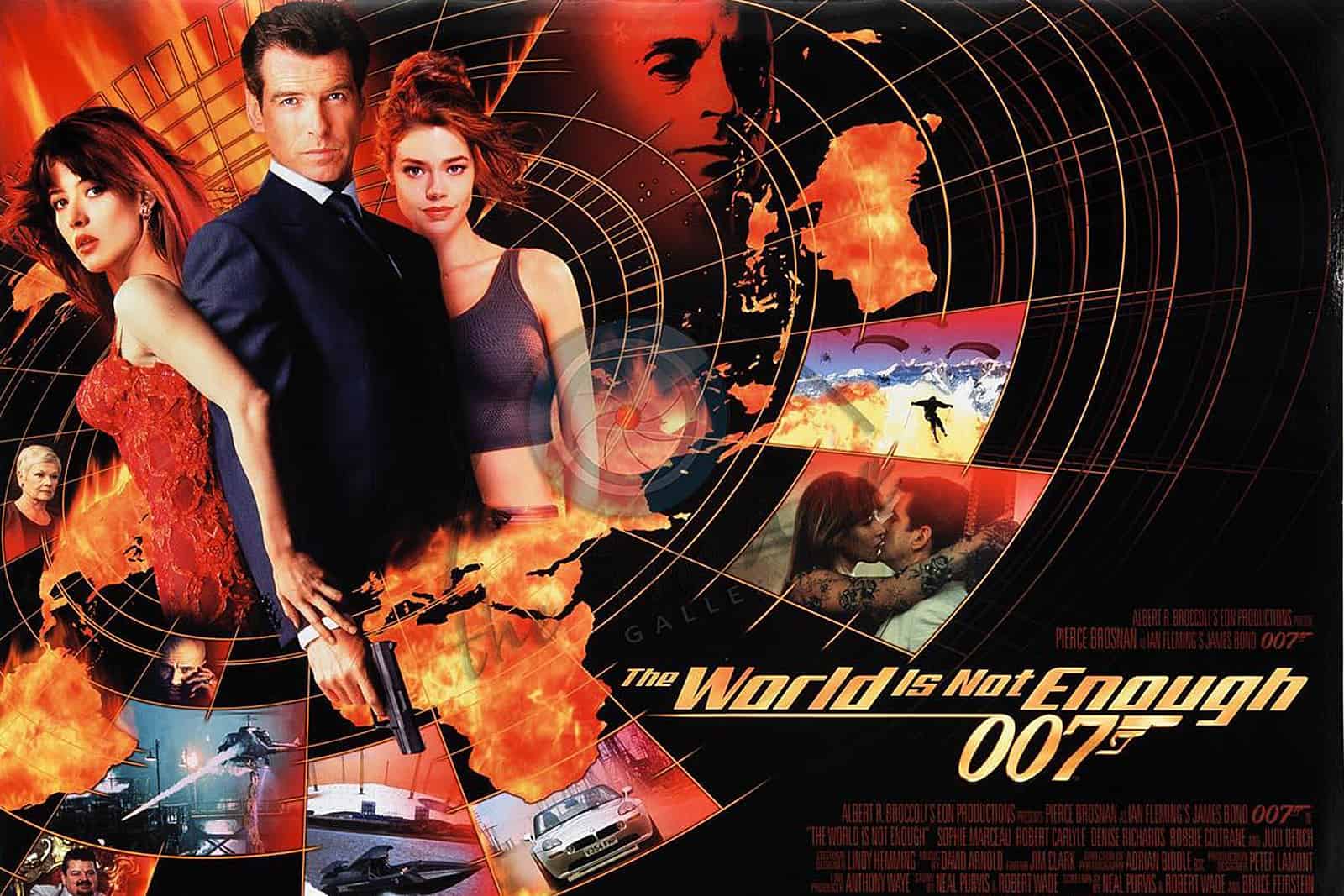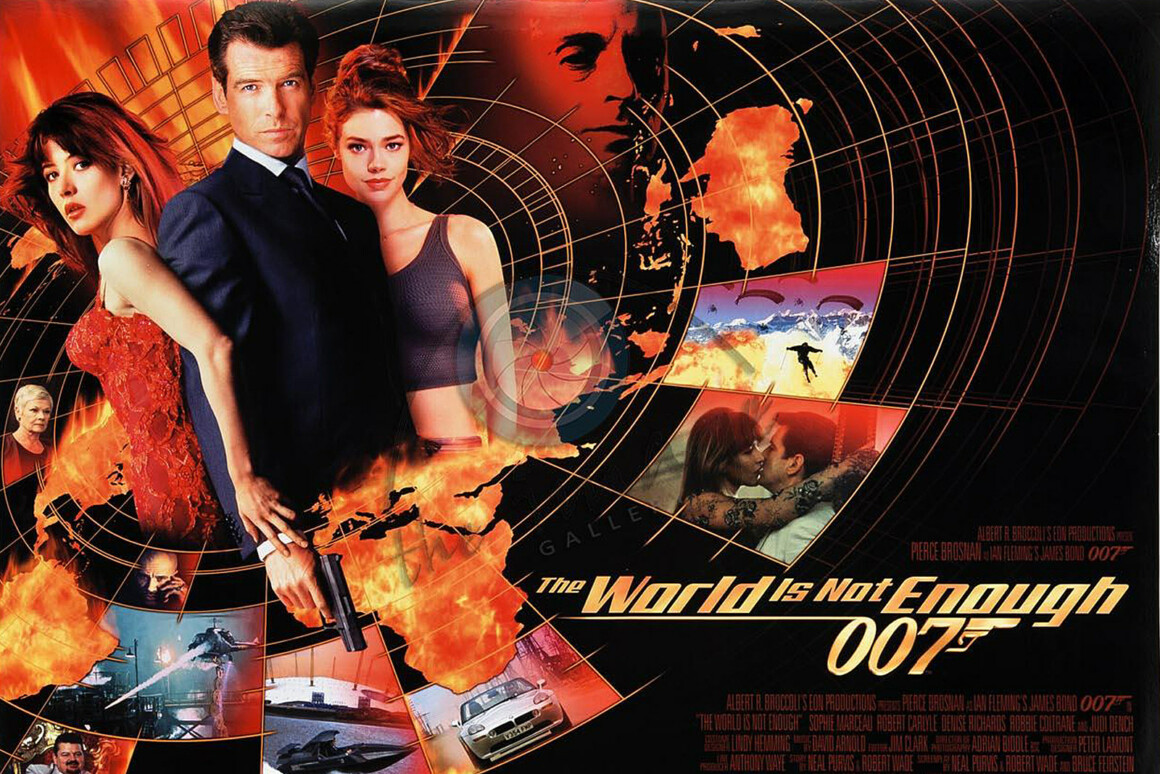 While Bond recovers some money for an oil tycoon who is a friend of M, the businessman dies because the money was booby trapped. On investigating, Bond finds that it was done by Renard, a KGB agent who became a terrorist. Renard had earlier kidnapped the businessman's daughter Elektra, and so Bond is sent to protect her. When Bond comes to know that ELectra's head of security is hand in glove with Renard, he kills him and follows a trail to a russian base in Kazakhstan.
Bond witnesses Renard stealing a GPS locator card and setting off an explosion using weapons grade plutonium. Elektra kidnaps M when she thinks that Bond is dead, and Bond finds that she intends to cause a nuclear explosion in Istanbul to increase the value of her own pipeline. Bond frees M and kills Electra, and then goes on to deactivate the bomb and kills Renard in the process.
21. Die Another Day (2002)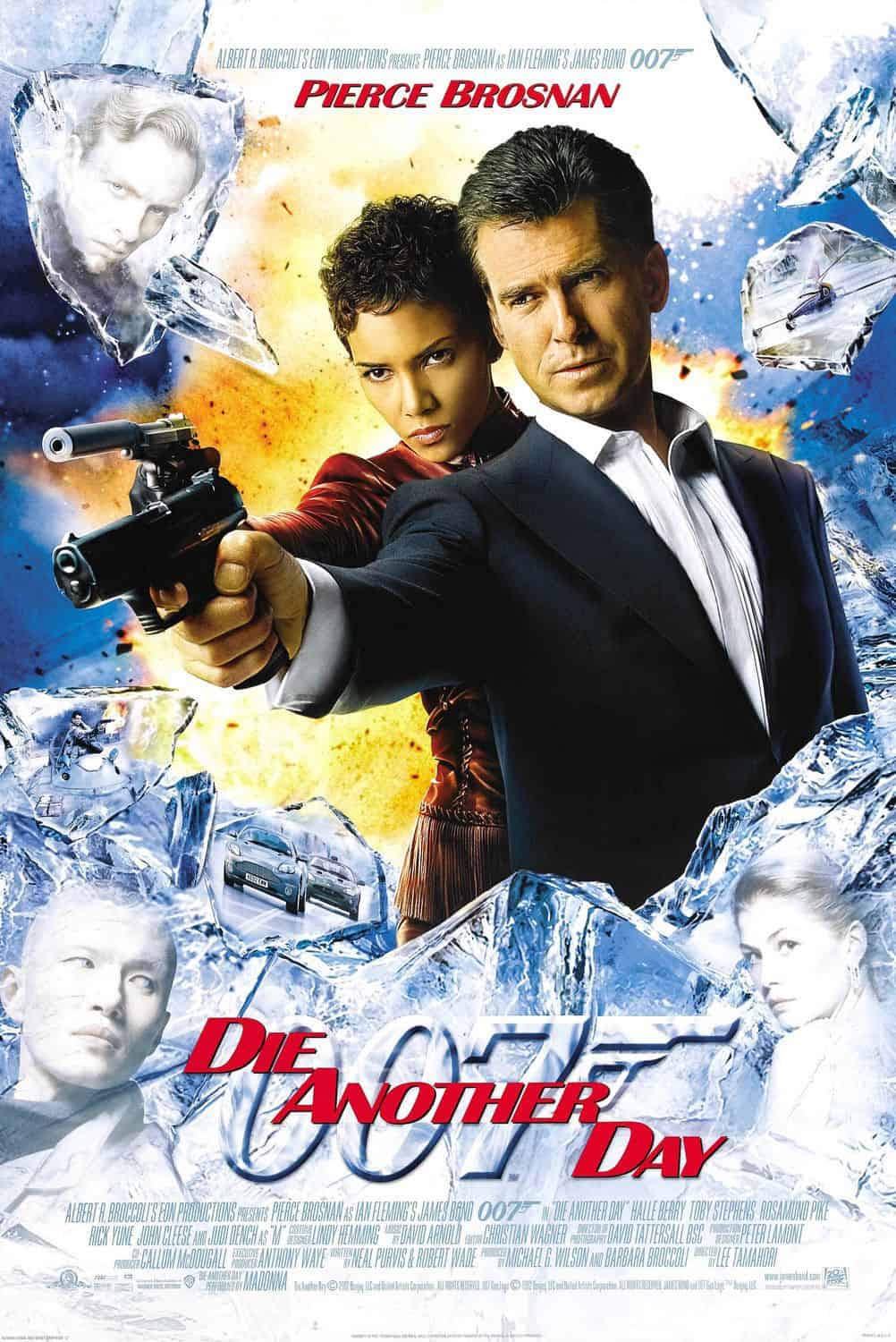 During an investigation of a North Korean Colonel Tan-Sun Moon, Bond uncovers a plan of illegally trading African diamonds for weapons. When Moon is killed, Bond is captured and tortured for 14 month.
He is subsequently released in exchange for oon's assistant Zao. In spite of being suspended, Bond continues the investigation which leads him to a gene therapy clinic, where patients can have their appearance changed. Bond finds Zao here but he escapes and the trail further leads him to a British billionaire Gustav Graves.
Graves reveals a satellite "Icarus" which can focus solar energy on a small area so as to provide year round crop development through sunshine. Bond figures that it is a ploy to use the Icarus as a sun gun to cut a path through Korean borders, which would allow North Korean troops to invade South Korea and join the two countries by force. He also finds out that Moon has taken on the identity of Gustav Graves. Bond goes on to disable the satellite and kill Moon.
22. Casino Royale (2006)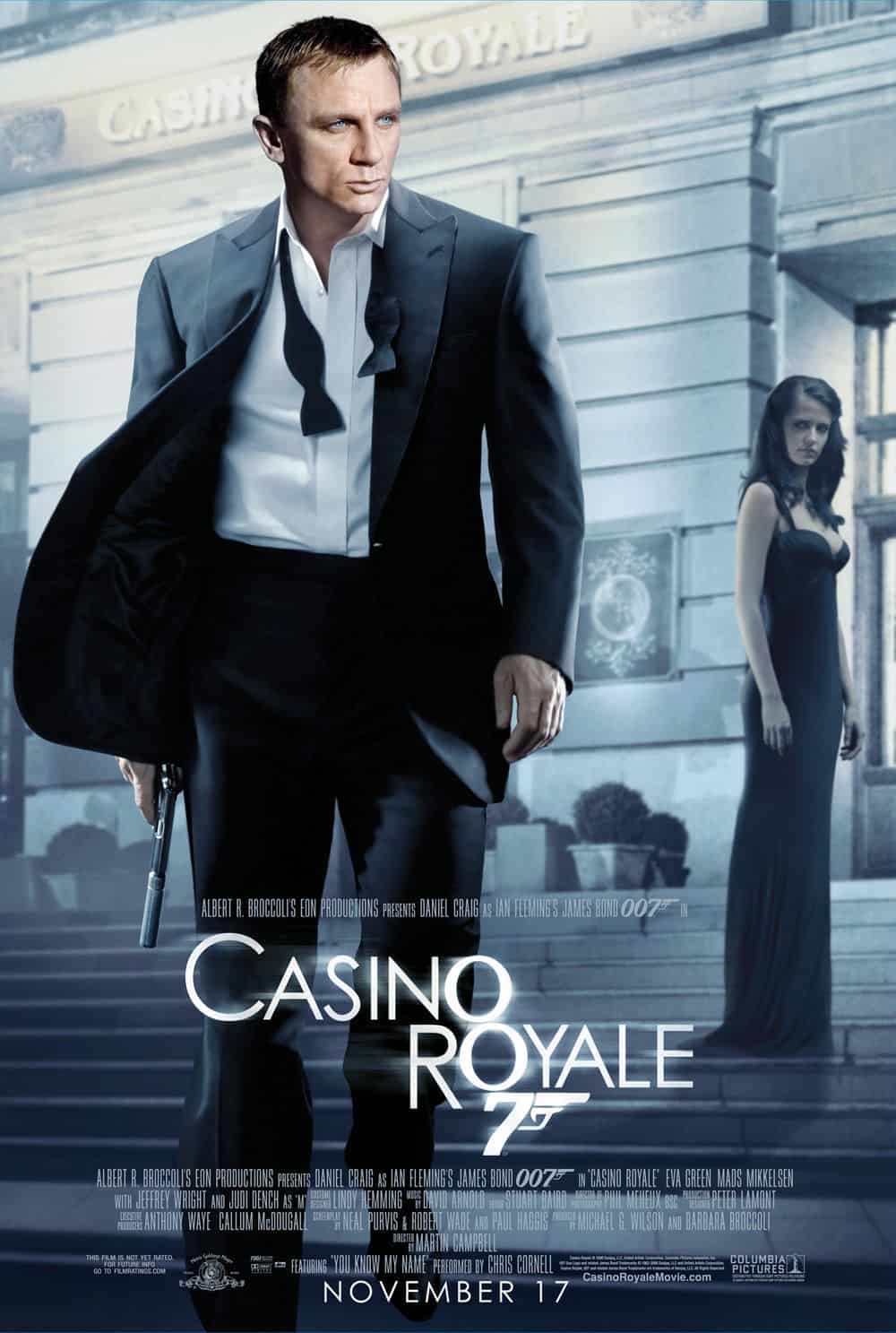 It is a reboot of the series and James Bond acquires the 007 status. Bond's investigation into terrorism funding leads him on the trail of financier Le Chiffre, who is involved in short selling stocks of companies and conducting terrorist attacks to plummet the company's shares. Bond foils Chiffre's plans to destroy a prototype airliner, which forces Le Chiffre to organize a high stakes poker game to recoup his money.
Bond is aided by a member of HM Treasury, Vesper Lynd, and he is asked to take part in the game. Bond beats Le Chiffre in the game but Vesper is then kidnapped and Bond is tortured so as to get access to the money. But Le Chiffre is killed by Mr. White, who was alink between him and his clients. Bond later learns that Vesper never surrendered the poker winnings at the treasury and he puts together that she was a double agent.
As Bond pursues her, he is attacked by Mr. White's men. Although Bond survives, White takes the money and Vesper sacrifices her life in exchange for Bond. Bond later finds and captures Mr. White.
23. Quantum of Solace (2008)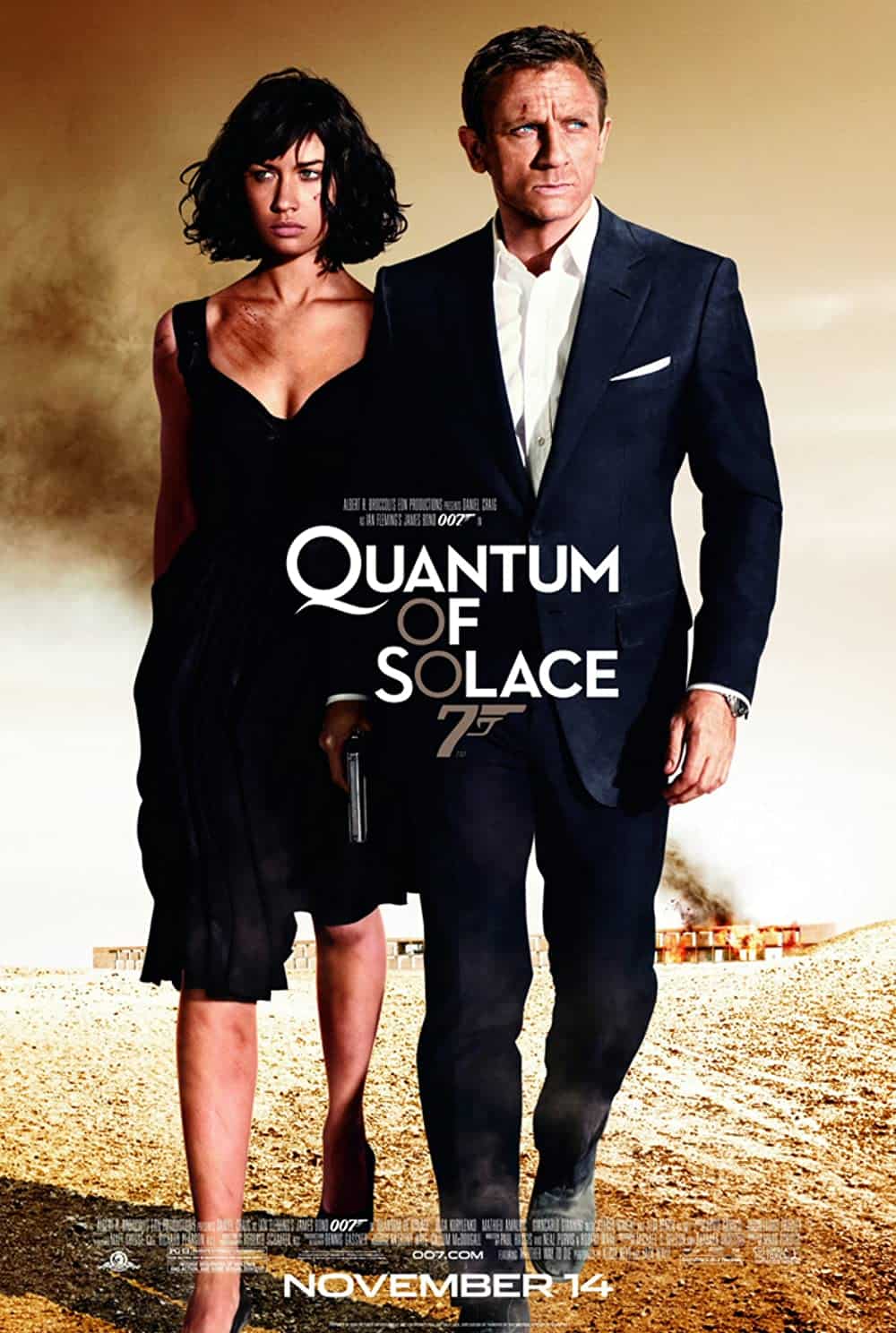 Bond and M questions Mr. White regarding his organisation Quantum, when M is attacked by her personal bodyguard and Mr. White escapes. Bond embarks on the organization's trail to Haiti and to an environmentalist Dominic Greene.
Bond discovers a plot between Greene and exiled Bolivian General Medrano, wherein Medrano is handed power in Bolivia and Quantum is given the monopoly to the water supply in the country.
Bond attacks the hotel where a meeting between the two is taking place and leaves Greene stranded on a desert. Bond then sets out to find and apprehend Vesper's lover Yusef Kabira, who is a Quantum member.
24. Skyfall (2012)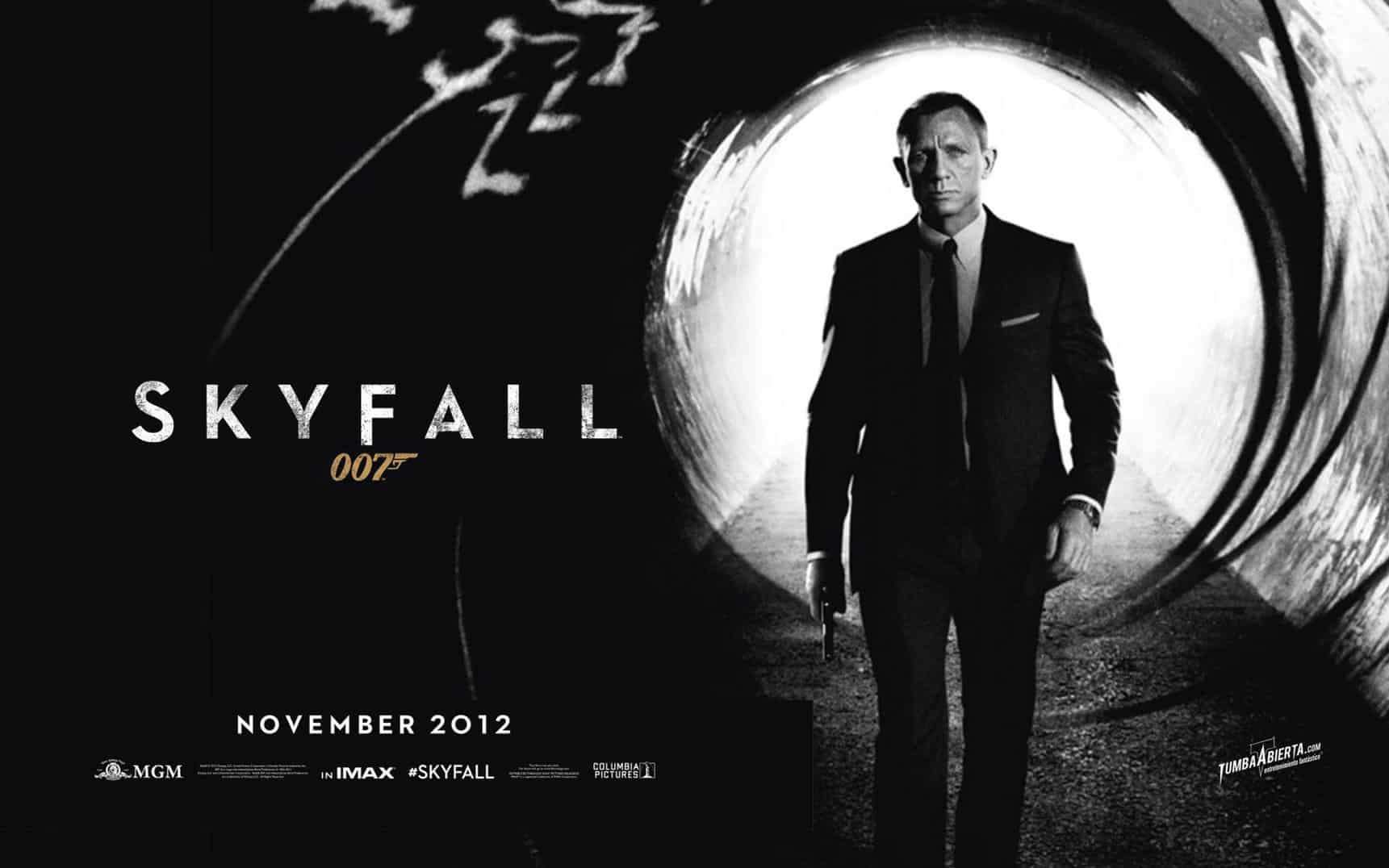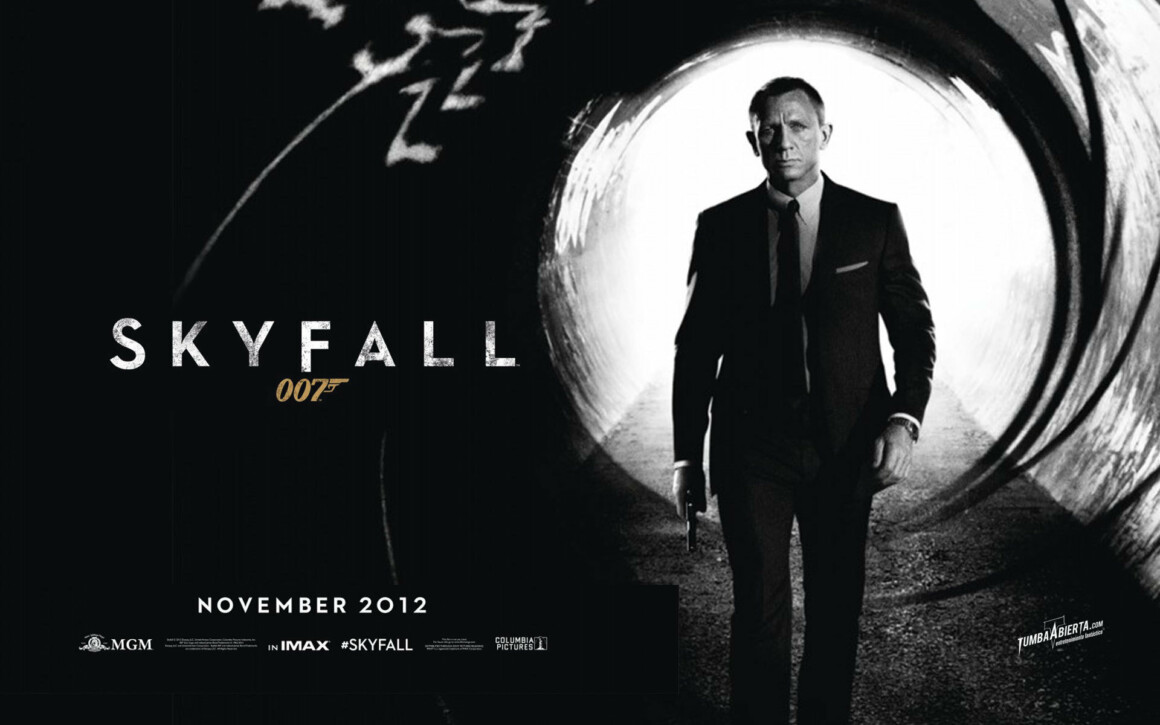 On a mission in Istanbul, Bond is mistakenly shot and presumed dead. Questions are then raised about M's ability to manage the Secret Service. An explosion in the MI6 headquarters prompts Bond to return to service. Bond is sent to Shanghai in pursuit of an assassin named Patrice and follows a lead to Macau. He establishes a connection with a former MI6 agent Raoul Silva, who was captured and tortured by Chinese authorities.
Blaming M for abandoning him, he plans to kill her. Bond foils his plan and takes M to a safehouse so as to lure Silva into a trap. While he is able to route Silva's attack, M is mortally wounded. Bond then returns to service.
25. Spectre (2015)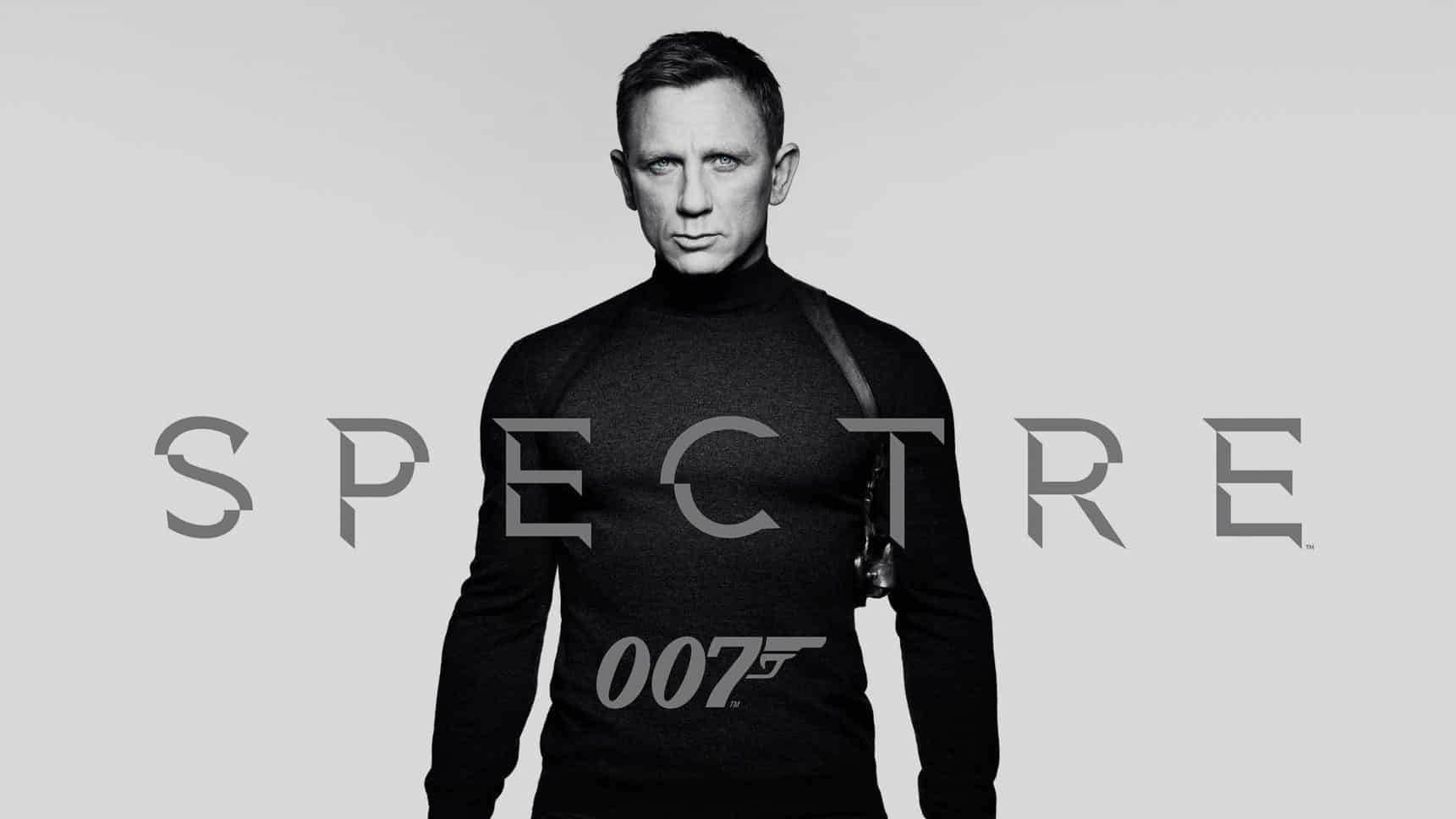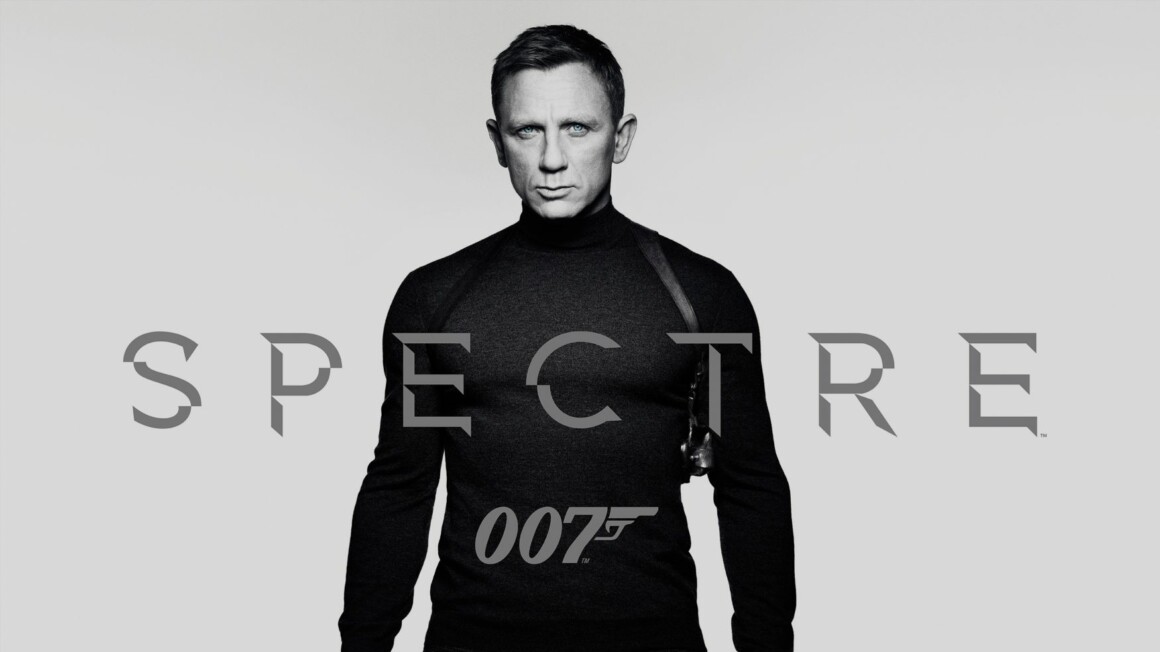 M sends a posthumous message to Bond informing him of a terrorist attack in Mexico City. Bond discovers a sinister organisation called SPECTRE, and a trail leads him to Austria where he finds Mr. White to be dying of Thallium poisoning. White asks Bond to protect his daughter Madeleine Swan from SPECTRE and its leader Franz Oberhauser.
The new M, Gareth Mallory is under constant pressure to join an intelligence sharing network called "Nine Eyes". Bond comes to know that SPECTRE is behind the terror attacks which has pushed the agenda for Nine Eyes. It will give SPECTRE access to the intelligence network.
Bond is captured by Oberhauser, who says that his father was the guardian of Bond after his parents died. Oberhauser's jealousy towards Bond made him to fake his own death and kill his own father and is now known as Ernst Stavro Bloffeld. Bond escapes with Madeleine to London and stops the Nine Eyes program.
26. No Time to Die (2021)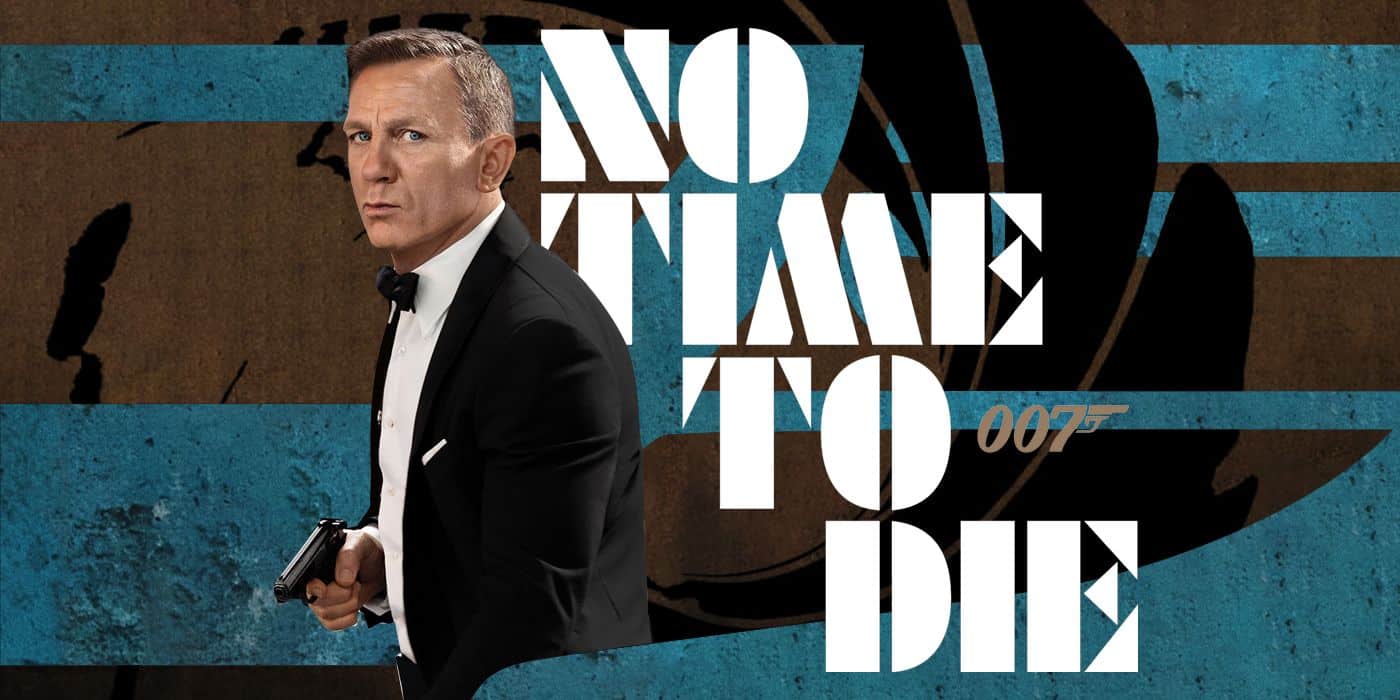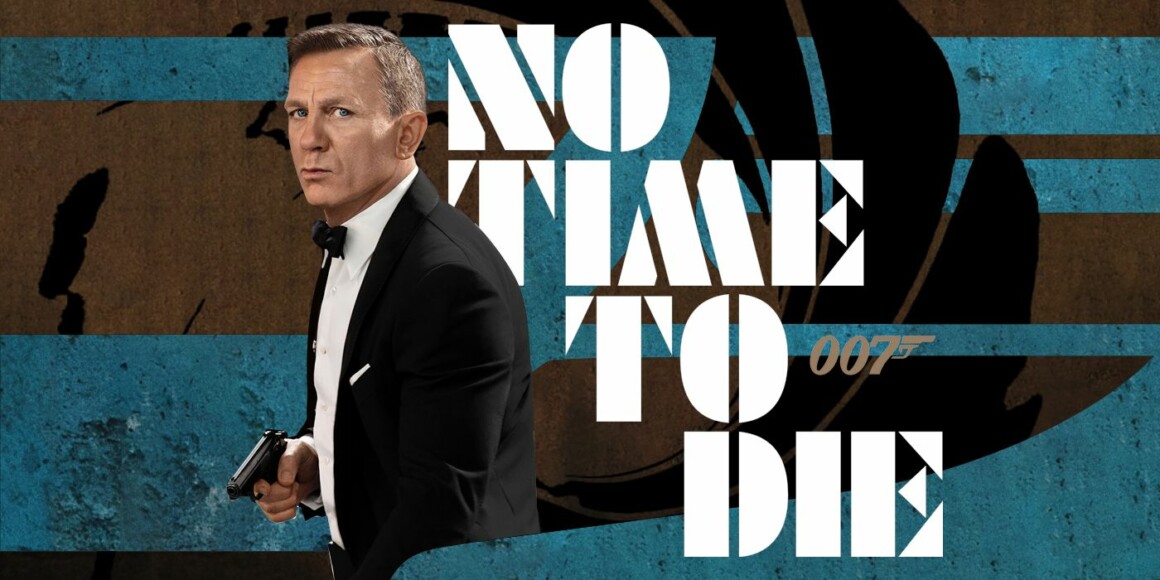 When James Bond leaves active service, CIA agent Felix Leiter persuades him to help him track an abducted scientist.
James Bond films in Chronological order
Original Saga
Dr. No
From Russia with Love
Goldfinger
Thunderball
You Only Live Twice
On Her Majesty's Secret Service
Diamonds Are Forever
Live and Let Die
The Man with the Golden Gun
The Spy Who Loved Me
Moonraker
For Your Eyes Only
Octopussy
Never Say Never Again
A View to a Kill
The Living Daylights
License to Kill
GoldenEye
Tomorrow Never Dies
The World is Not Enough
Die Another Day
Reboot Series
Casino Royale
Quantum of Solace
Skyfall
Spectre
No Time to Die
James Bond Actors in Order
Sean Connery
Dr. No
From Russia With Love
Goldfinger
Thunderball
You Only Live Twice
Diamonds Are Forever
Never Say Never Again
George Lazenby
On Her Majesty's Secret Service
Roger Moore
Live and Let Die
The Man with the Golden Gun
The Spy Who Loved Me
Moonraker
For Your Eyes Only
Octopussy
A View to a Kill
Timothy Dalton
The Living Daylights
License to Kill
Pierce Brosnan
GoldenEye
Tomorrow Never Dies
The World Is Not Enough
Die Another Day
Daniel Craig
Casino Royale
Quantum of Solace
Skyfall
Spectre
No Time to Die
Since Casino Royale (1967) is basically a spoof comedy film, as compared to the serious nature of the other Bond films, it has not been added to any of the lists.
From the inception of Craig's Bond, there have been mootings for a considerable change in the physical portrayal of the character, for a diversification of sorts. This includes a possible shift in the race, gender, or even the sexuality of the iconic figure. As a new 007 agent is set to debut in the latest film, fans are eager to know how a change, if any, would spill out for the gentleman spy.