Zombieland season 2 ended on 24th June 2021. Now fans of the series are wondering, Will Zombieland Saga Season 3 continue the story of the FranChouChou idol group?
On July 27, 2019, it was announced that the series is getting renewed for a second season, titled Zombieland Saga Revenge. The new season, aired from on April 8 to June 24, 2021, on AT-X and other channels. Tatsuro Onishi and Momoko Mifune replace Kazuo Ogura and Takashi Yanagida as art director and director of photography. The remaining cast and staff return to reprise their roles.
The anime was animated by Studio MAPPA, which is known for anime such as Punch Line, Yuri On Ice, Kakegurui, Inuyashiki, Banana Fish, Dororo, Dorohedoro, and Jujutsu Kaisen.
Studio MAPPA's upcoming anime Chainsaw Man. The series is expected to premiere in Fall 2021.
Will there be a Zombieland Saga Season 3?
The Zombie uprising story could continue in a natural manner that doesn't seem forced. Zombies and aliens naturally go hand-in-hand so the door has been kicked wide open for Zombieland Saga 3…or a movie?! Will Zombieland Saga Season 3 be about zombies versus aliens? Or, will there actually be a Zombieland Saga Movie: Zombie VS Alien?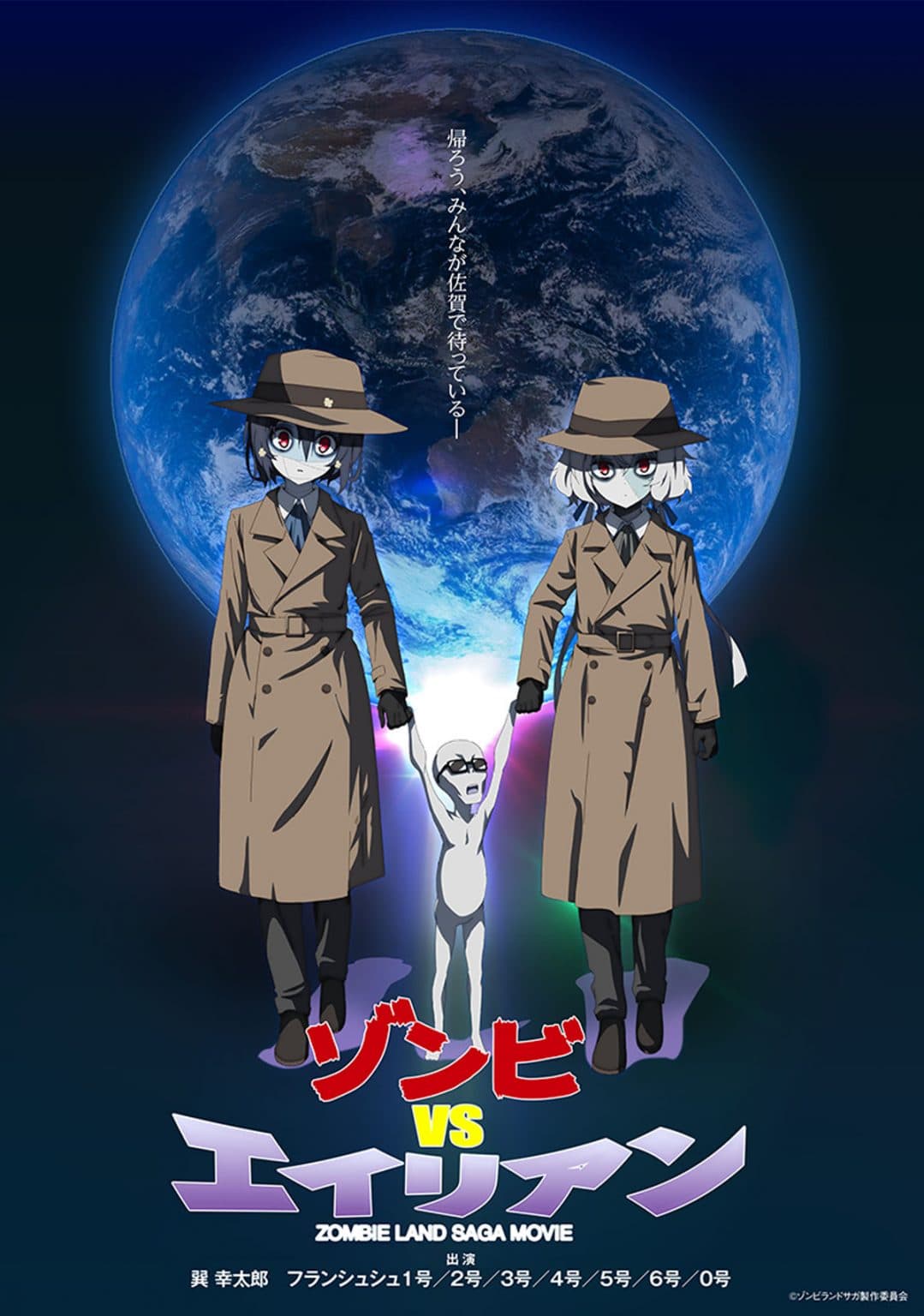 After all, this is not the first time that the Zombieland Saga anime series has teased zombies vs aliens. Back in April 2021, the official website featured an April Fool's joke about a Zombie Land Saga movie. Back then everyone assumed it was just a joke, but now that the UFO has been revealed it's possible the creators were teasing fans about their future plans.
Let's just hope the creators quickly clarify the meaning behind why the post-credits scene in Revenge is teasing an alien UFO invasion. It's already been announced that a 2-day live event is planned for October 16/17, 2021, so perhaps anime fans will get their answers then.
As the series has not yet been renewed, there is no official release date for Season 3. Though, we are able to give a release date prediction based on the release of Seasons 1 and 2. We expect the series to return with Season 3 in Spring 2022.
Zombieland Saga Action
Sakura Minamoto dreams of becoming an idol. Unfortunately, reality hits her like a truck, and she dies in a sudden traffic accident. Ten years later, she wakes up in Saga Prefecture, only to find herself a zombie with no memory of her past. While still coming to terms with her demise, she meets a man named Koutarou Tatsumi, who explains that he has resurrected her and six other zombie girls from different eras for the purpose of economically revitalizing Saga by means of an idol group. Assuming the role of an abrasive manager, Koutarou begins scheduling events; the girls go along with it, eventually deciding to name their idol group Franchouchou.
An absurdly comedic take on the idol genre, Zombieland Saga tells the story of Franchouchou's heartwarming struggle to save Saga Prefecture while hiding their zombie identities and rediscovering their past lives.