DC characters are very familiar pop culture icons. One does not have to be a hardcore comic fan to know some of the greatest characters in comic fiction, both heroes and villains alike. But for many DC fans who do not follow the comics extensively, our idea of strong DC characters revolves around the Justice League and the villains that we tend to see onscreen.
We should realize that the characters in the DC universe are the embodiment of all beings found in the cosmos, so the list of characters simply does not end with the "League" and "Society". To give our readers a perspective of the various beings involved in the universe, here's our list of the top 25 strongest characters in the DC Universe.
25 Strongest Characters In DC Universe
25. Shazam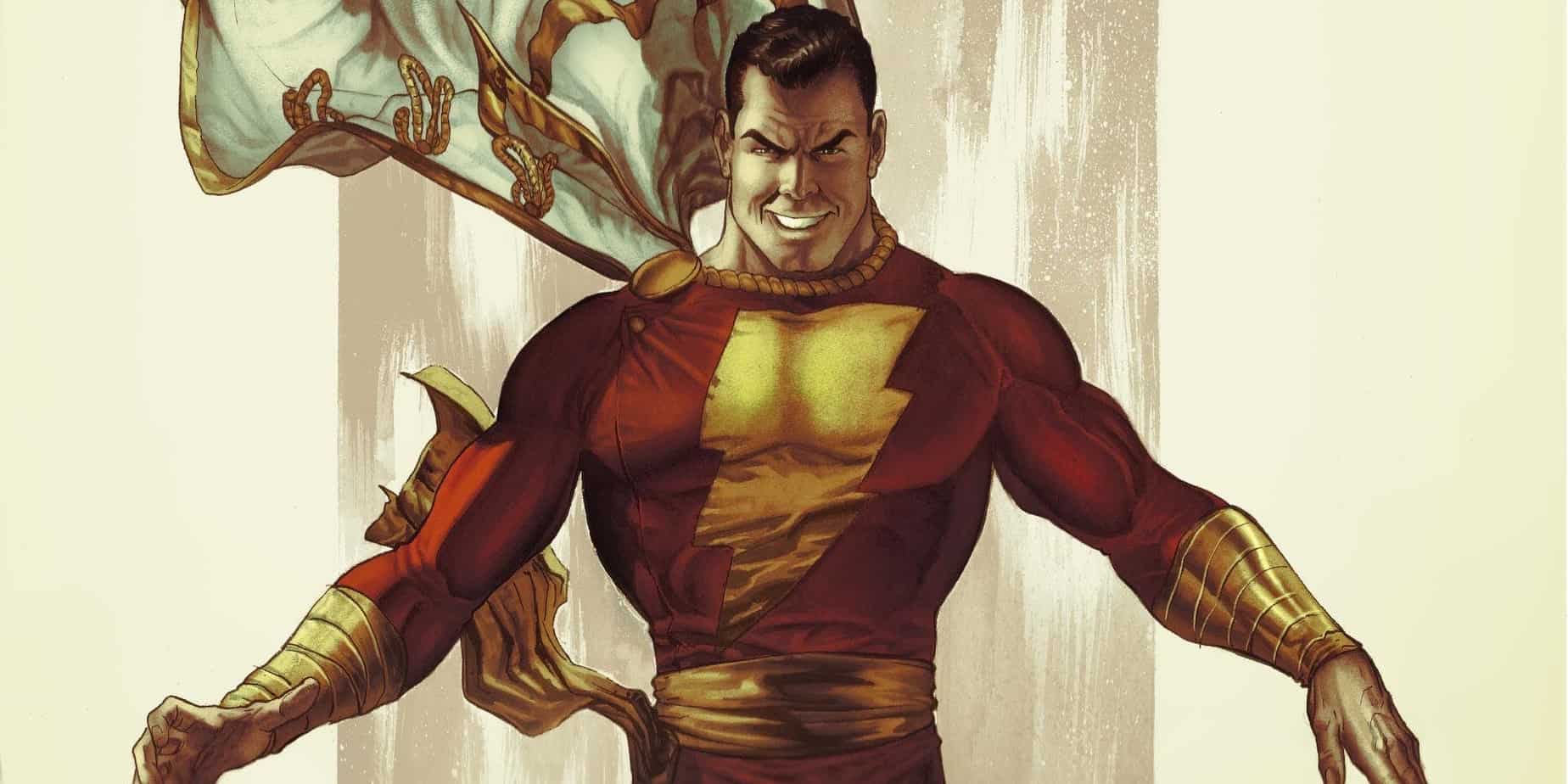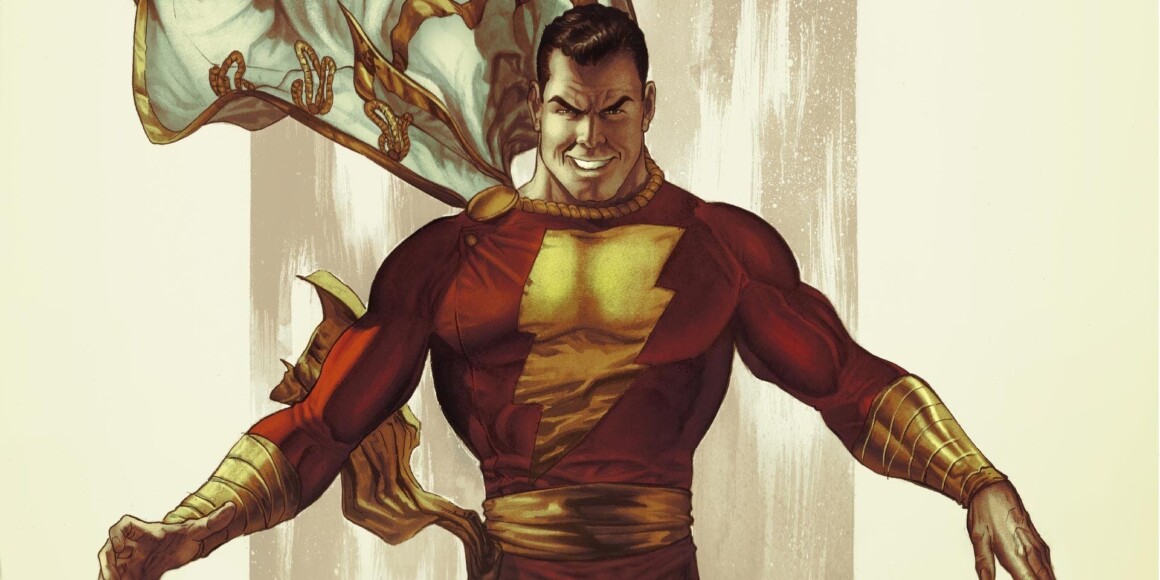 Originally known as Captain Marvel, Shazam is one of the strongest and favourite heroes in the DC Universe. Shazam is the alter ego of teenager Billy Batson, who is able to transform into the powerful being by uttering the word "SHAZAM!". Shazam usually works alongside his sister Mary Batson, and their best friend Freddy Freeman, often fighting as members of the Shazam family. His main adversary is Black Adam.
His powers include superhuman strength, speed and flight, among others.
24. Wonder Woman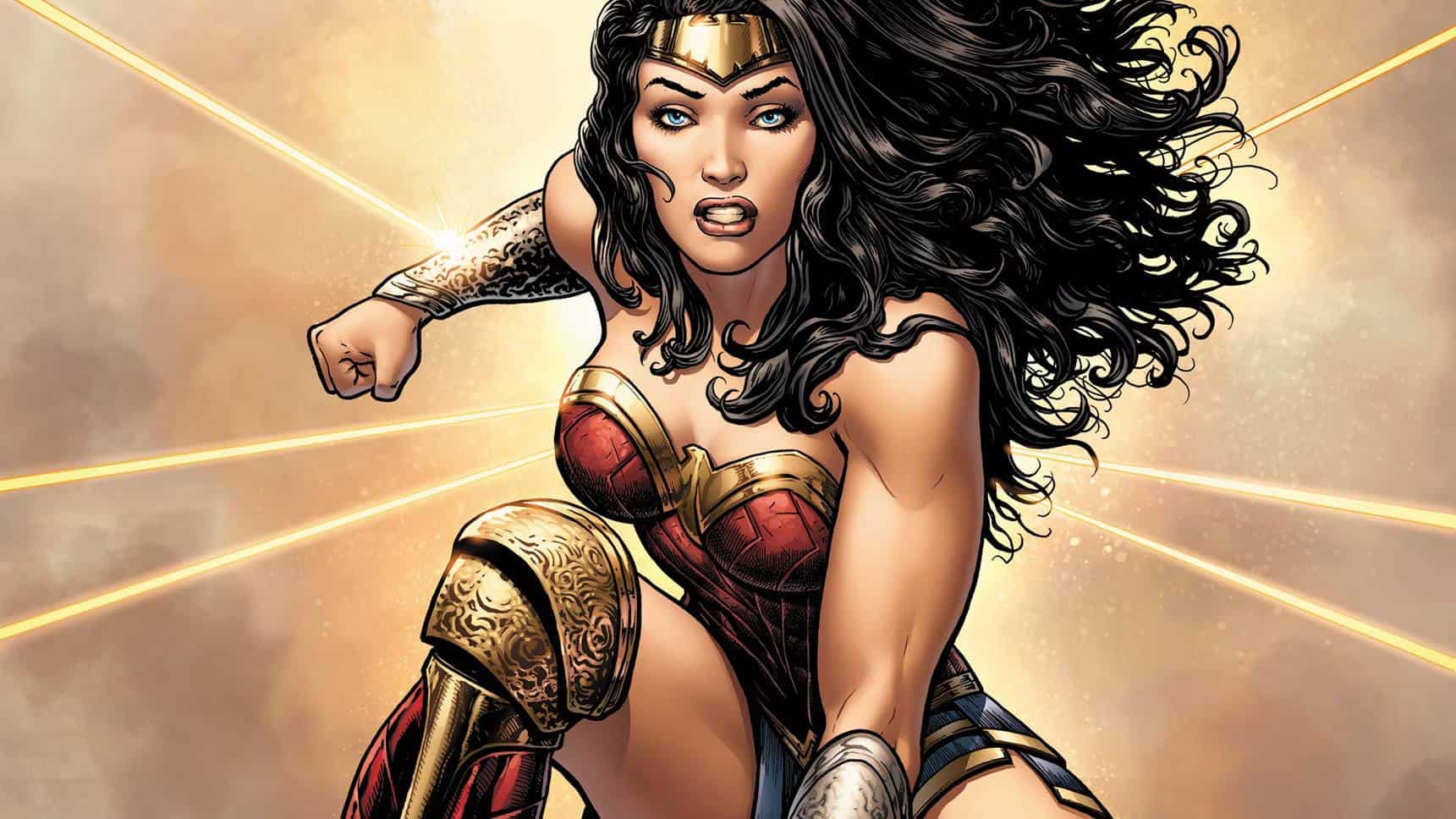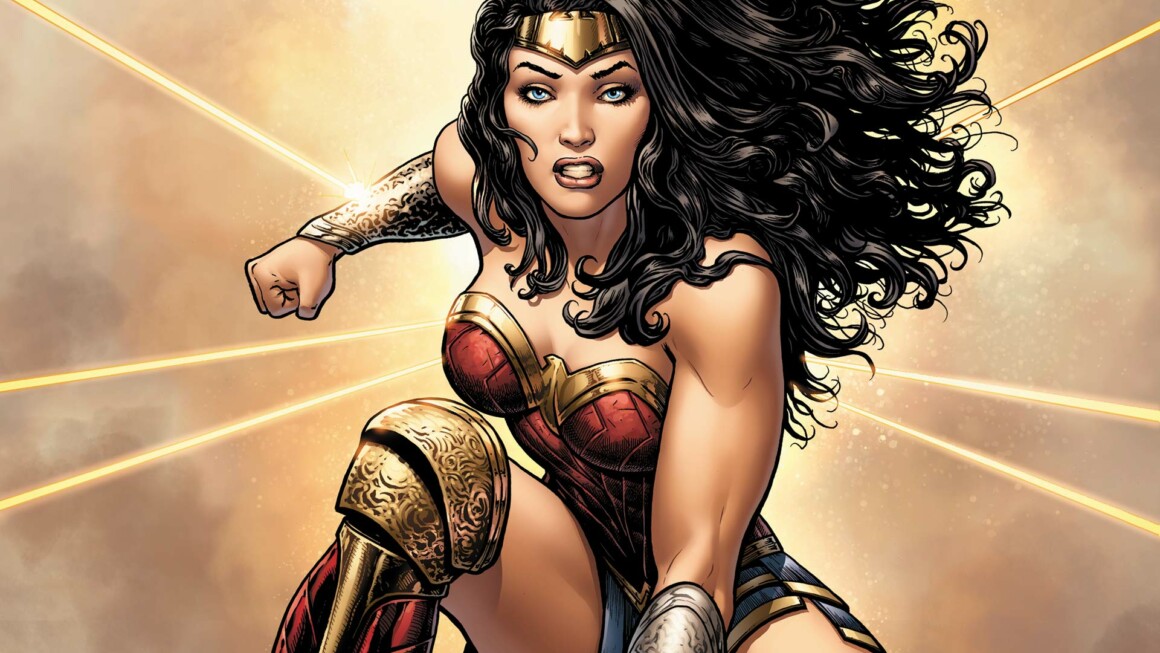 Wonder Woman is far from being the strongest characters in DC. But her idealistic stand for a world without any conflict and her constant striving to achieve this has definitely brought her to the list of powerful characters.
She is the biological daughter of Zeus and Hippolyta, and her homeland is the island nation of Themyscira. She possesses an array of magical devices such as the Lasso of Truth, indestructible bracelets, and a tiara which can serve as a projectile, among other devices based on Amazonian technology.
23. Lex Luthor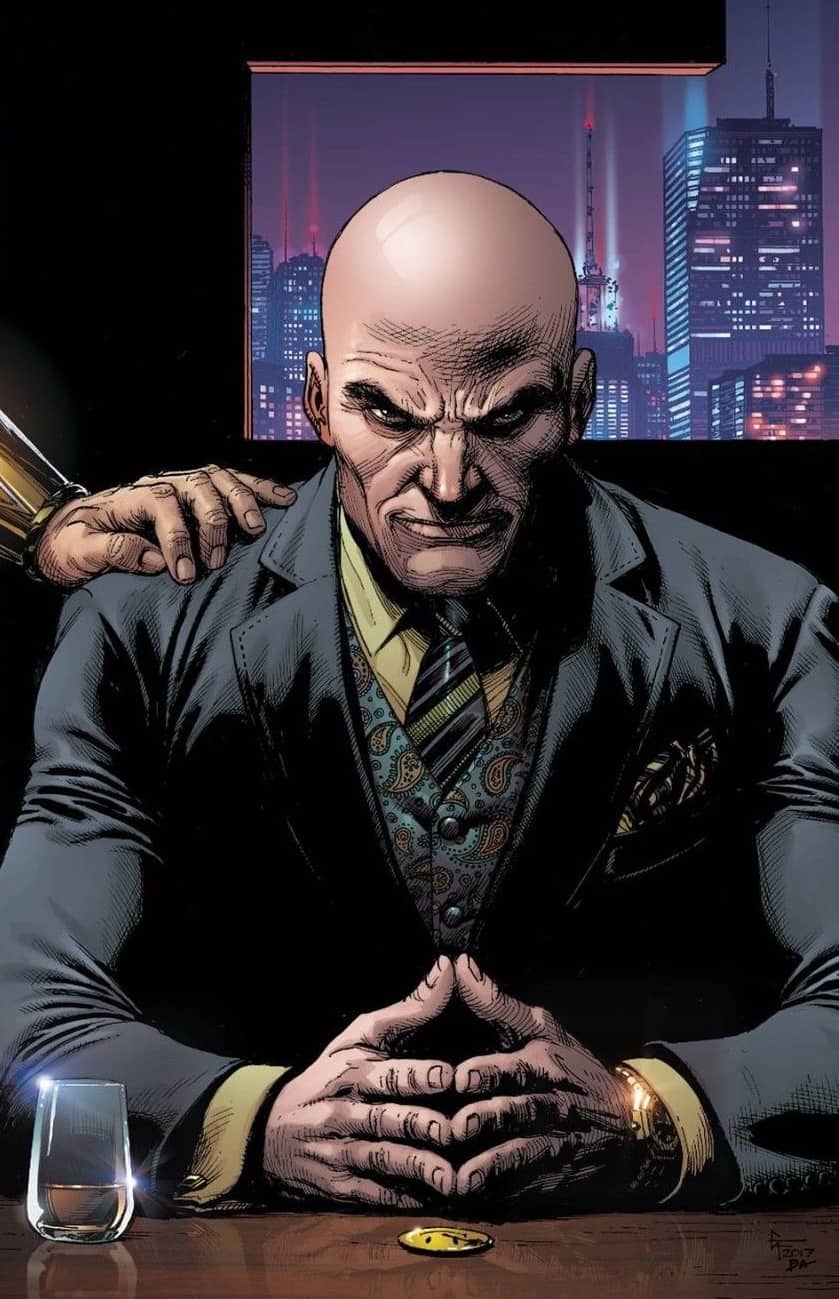 Lex Luthor could be considered as one of the greatest villains to exist, given that unlike the other evil minds, Luthor is a normal human, but with an above average intelligence. He is the archrival of Superman, who he wishes to get rid of by all means. His cleverness and brilliance is matched only by Bruce Wayne. He also has immense access to science and technology.
In a universe where different types of powerful beings exist, Lex Luthor has successfully gone toe-to-toe with much superior cosmic beings due to his power play. He is able to use information in the way his enemy wants and then use it to manipulate his own desires.
22. Doctor Fate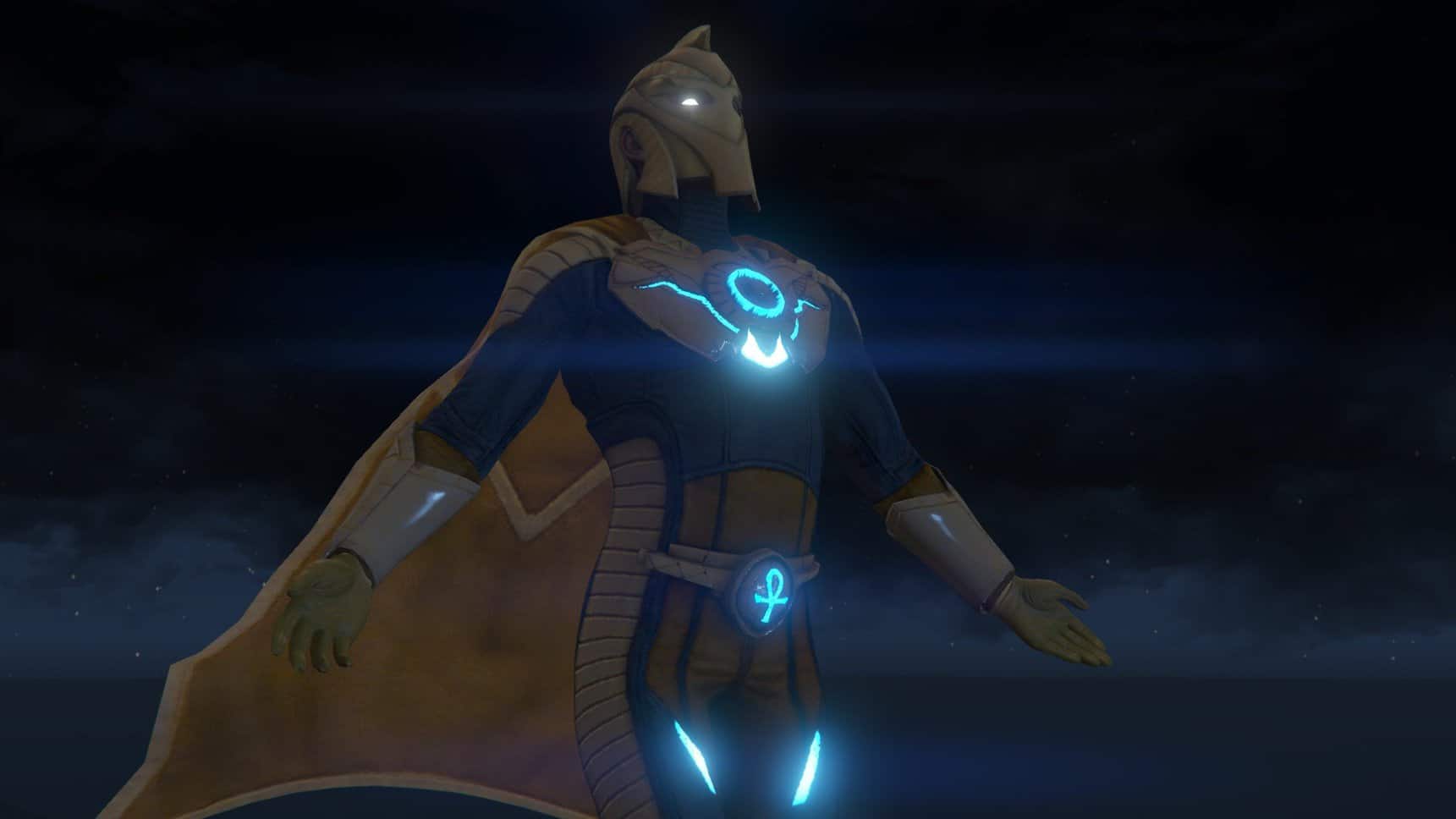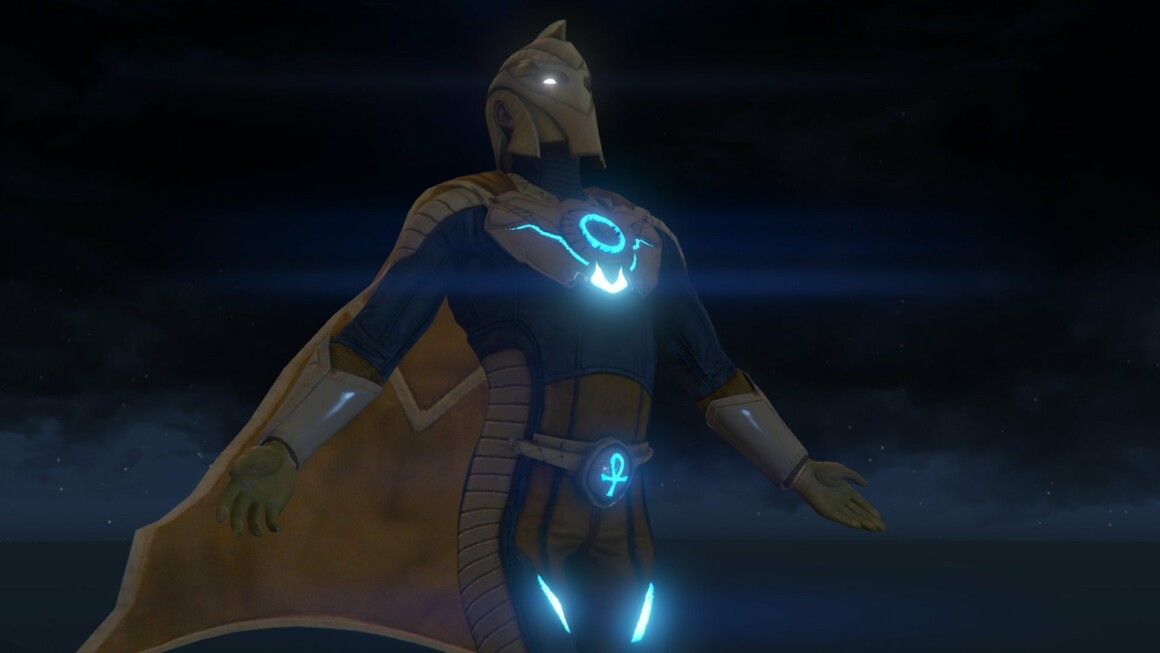 Doctor Fate is a master in the skill set of magic, which makes him a unique force among the other beings in the DC Universe. Although various incarnations exists, Kent Nelson is the most popular, who is the son of Sven Nelson, a founding member of the Justice Society.
Doctor Fate powers include spellcasting, invulnerability, power of flight, superhuman strength and telepathy, among others.
21. Superman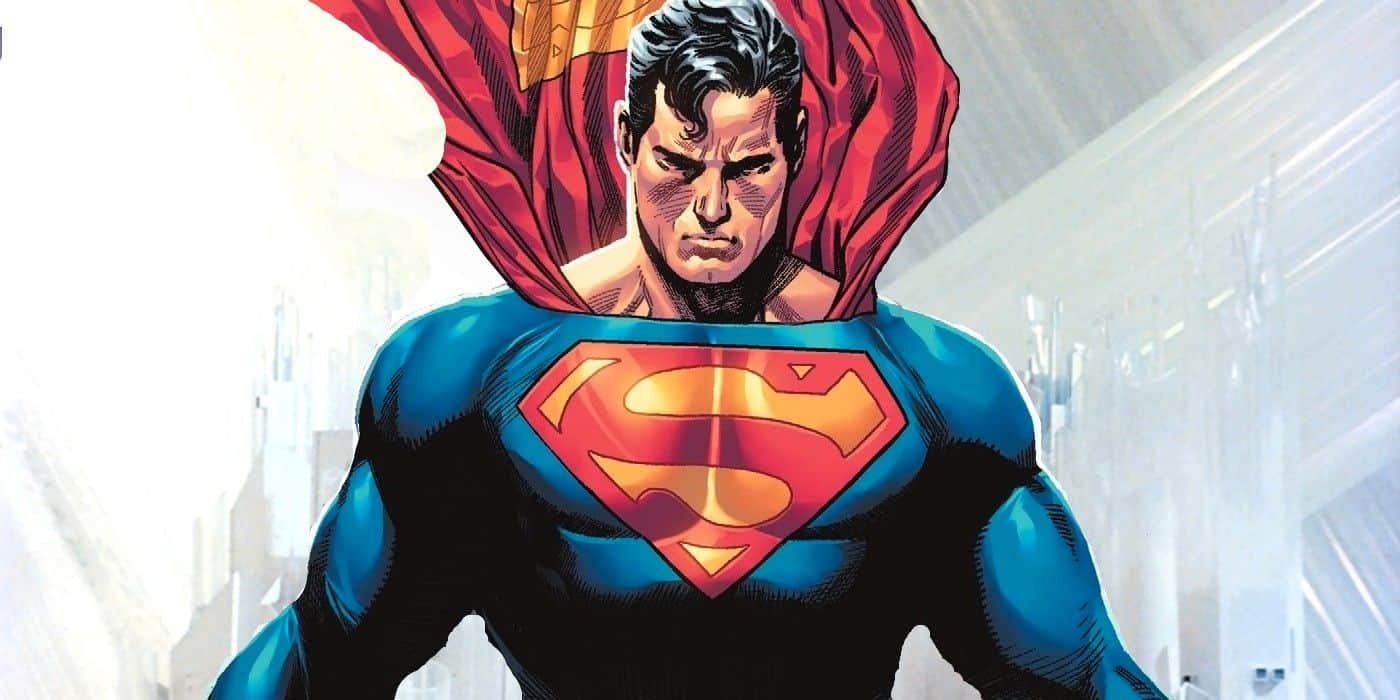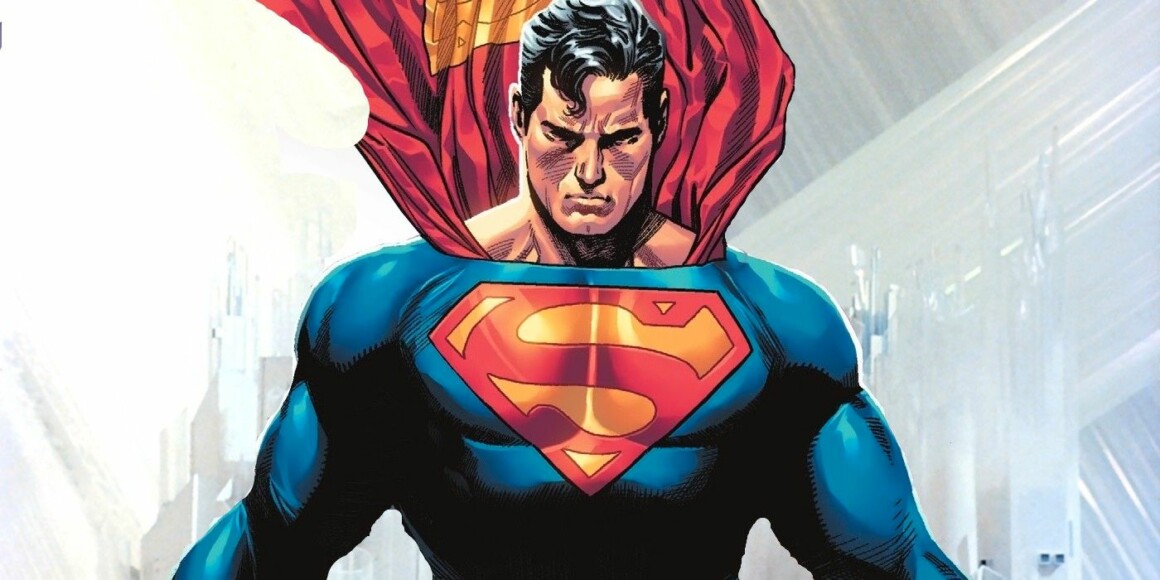 One of the most recognizable faces of the DC Universe, if not the most, Superman has turned out to be an archetype of what makes a true hero. Debuting in Action Comics #1 (1938), the hero has established himself as one of the greatest superheroes of all time. Although an alien from the planet Krypton, Superman lives on Earth like a human and uses his immense powers that he draws from the sun to save the day. He is also a founding member of the Justice League.
But apart from his strength, he has immense will power too, which enables him to take on beings who are much stronger than him. His only weakness is Kryptonite, and even magic to some extent.
20. Synnar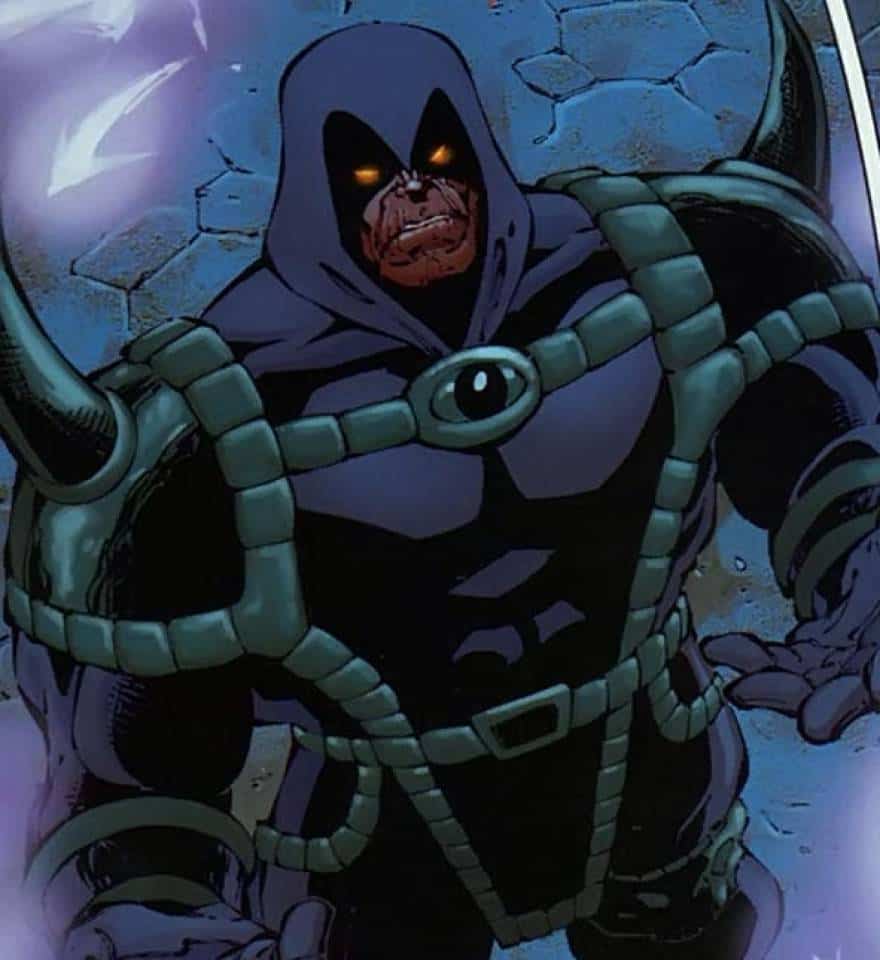 Synnar was an architect of God, but when God left him he rebelled, which caused him to battle God's army and single handedly defeat them. Stripped of his powers, he became a cosmic tyrant with god-like powers, who serves a collection of shadowy entities called the Nameless.
19. Infinity Man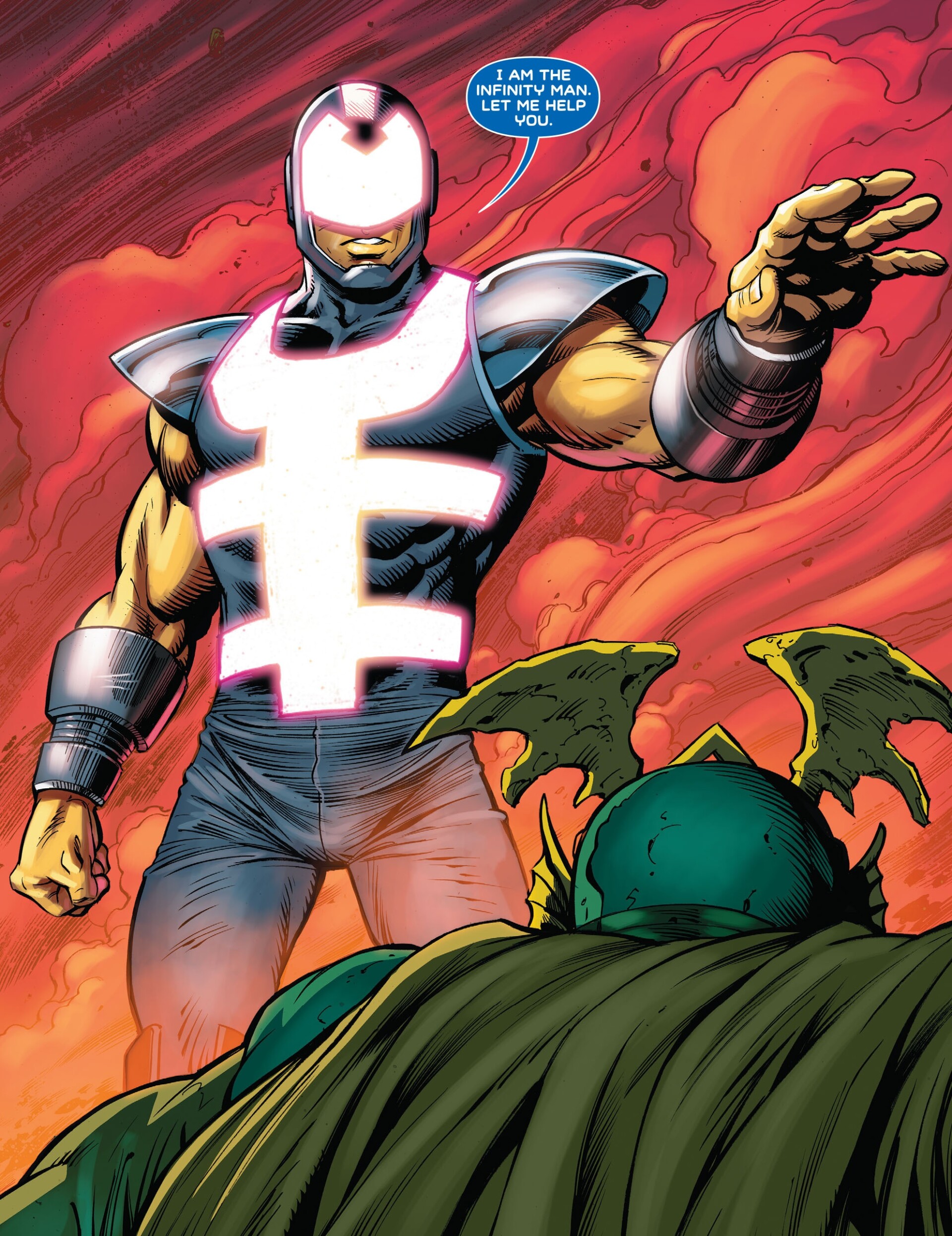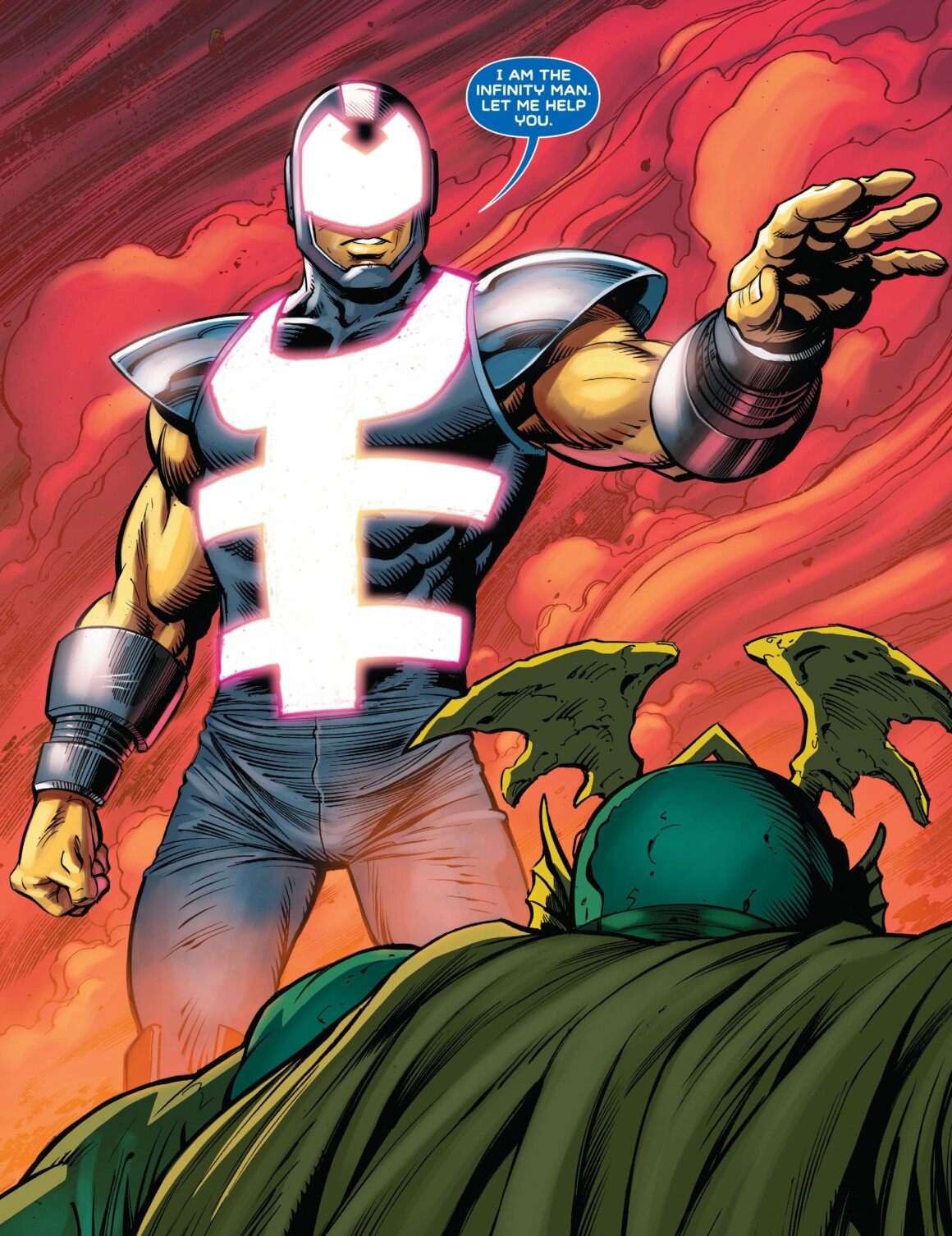 Although there are many versions of Infinity Man, it is the version as Drax, the brother of Darkseid that is the most popular. He encounters the Forever People and becomes their protector, who are able to grant him powers whenever they require his help. He has infinite strength and endurance, with an ability to teleport at will.
18. Valor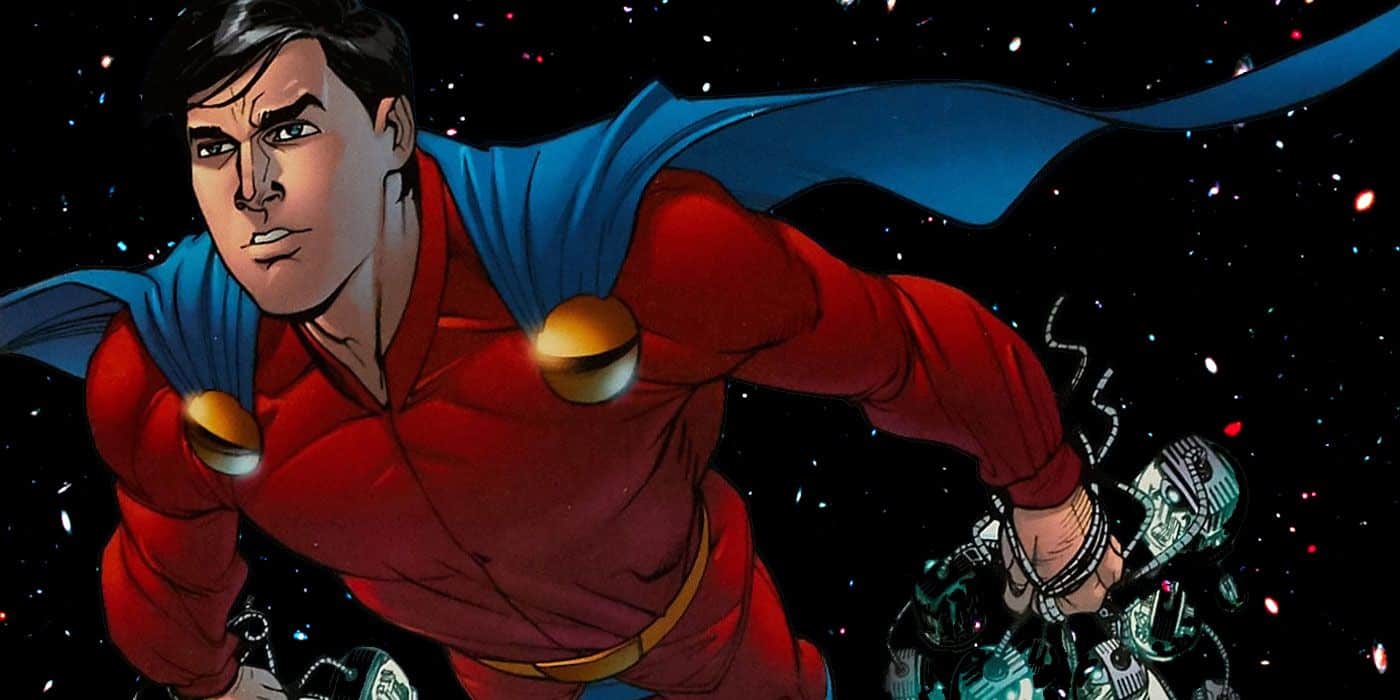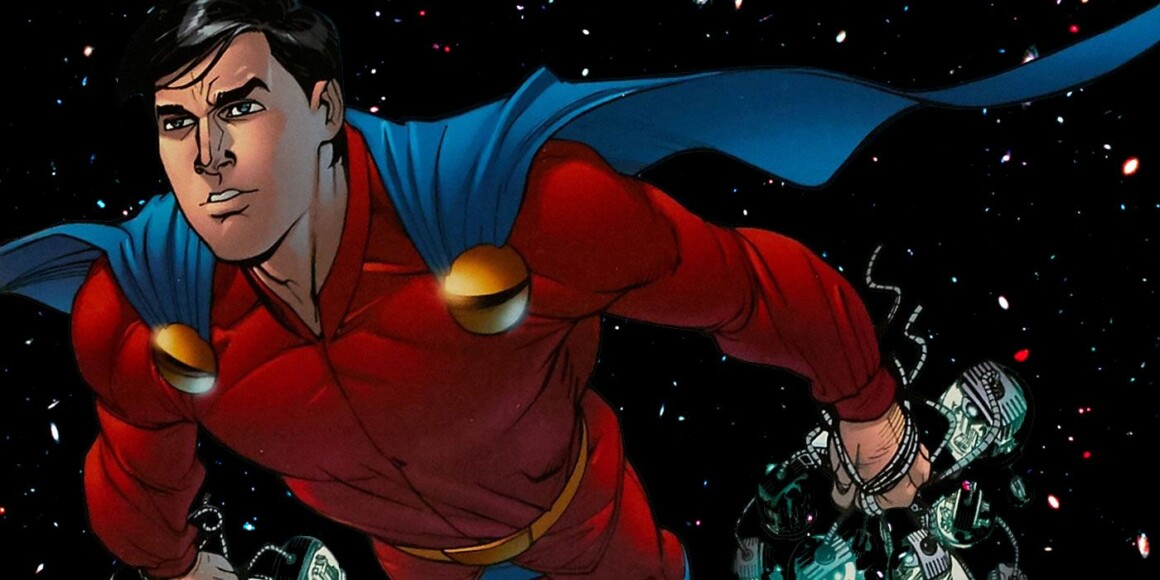 Mon-El/Valor is an alien with similar powers as Superman, and is from the planet Thoron. He crash landed on Earth after receiving directions from Jor-El, shortly before the explosion of Krypton. After the crash, he suffered from amnesia for a brief period and Superman/ Kal-El also assumed him to be his elder brother.
Valor powers include invulnerability, flight, enhanced senses and longevity, and even he draws his powers from the sun.
17. Eclipso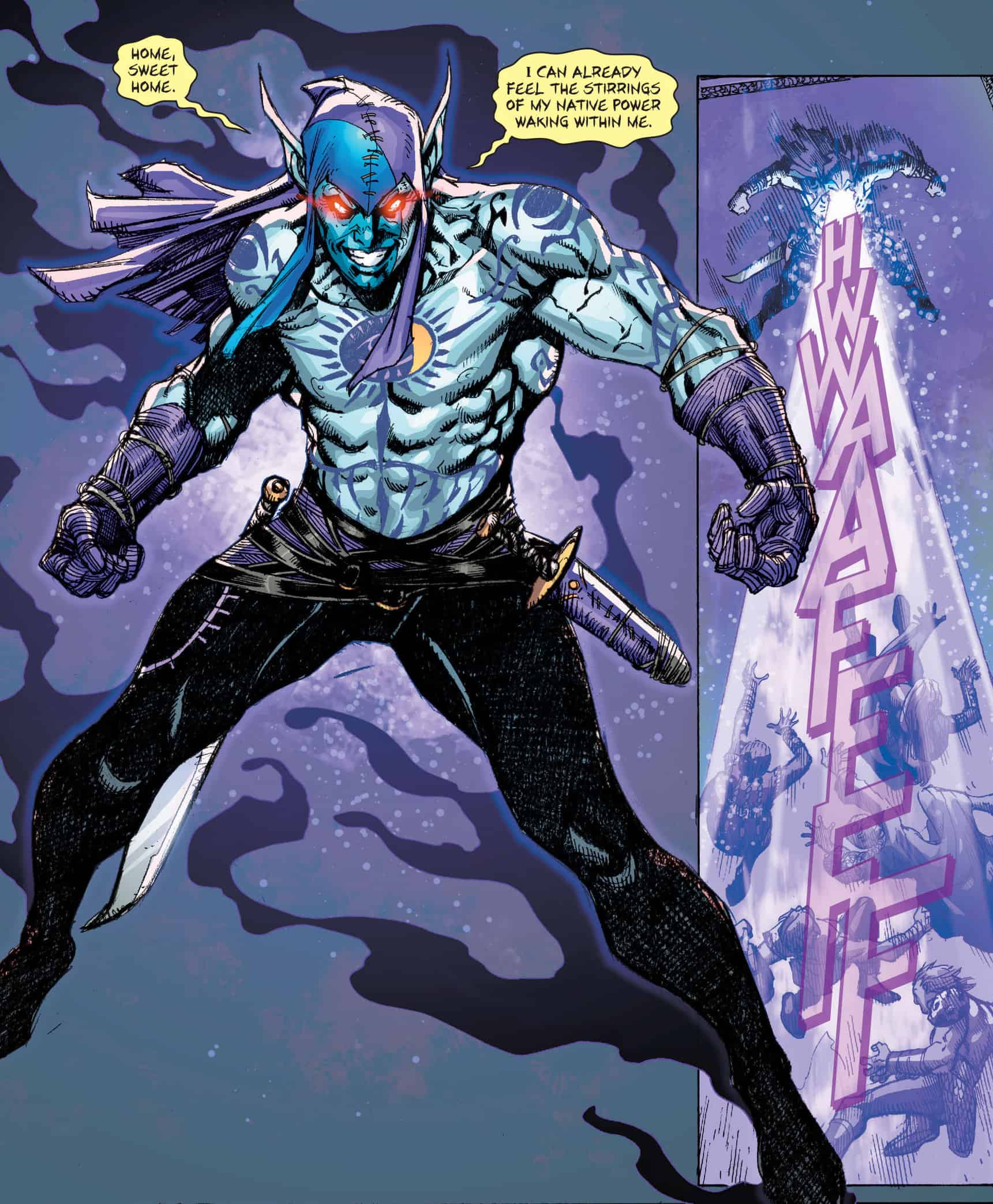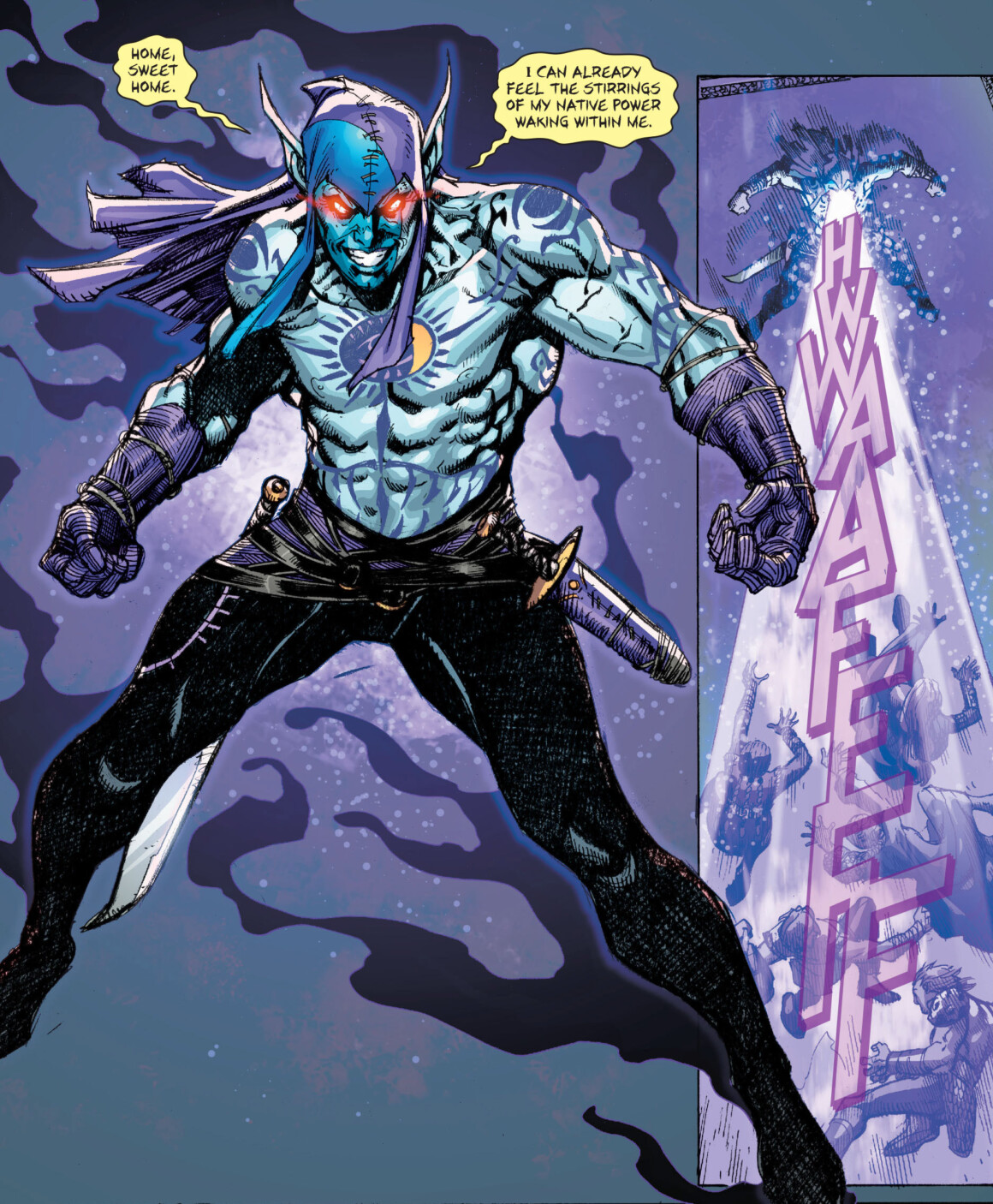 Eclipso was an incarnation of the Wrath of God and an angel of vengeance, before turning evil and being replaced by Spectre. Although he has taken many hosts, the host of scientist Bruce Gordon was the most formidable. He has also constantly tried to possess beings of immense powers such as Superman and Shazam.
He is a magical being who possesses immaculate strength, is invulnerable and has an advanced intellect and can project deadly rays of light from his eyes.
16. Parallax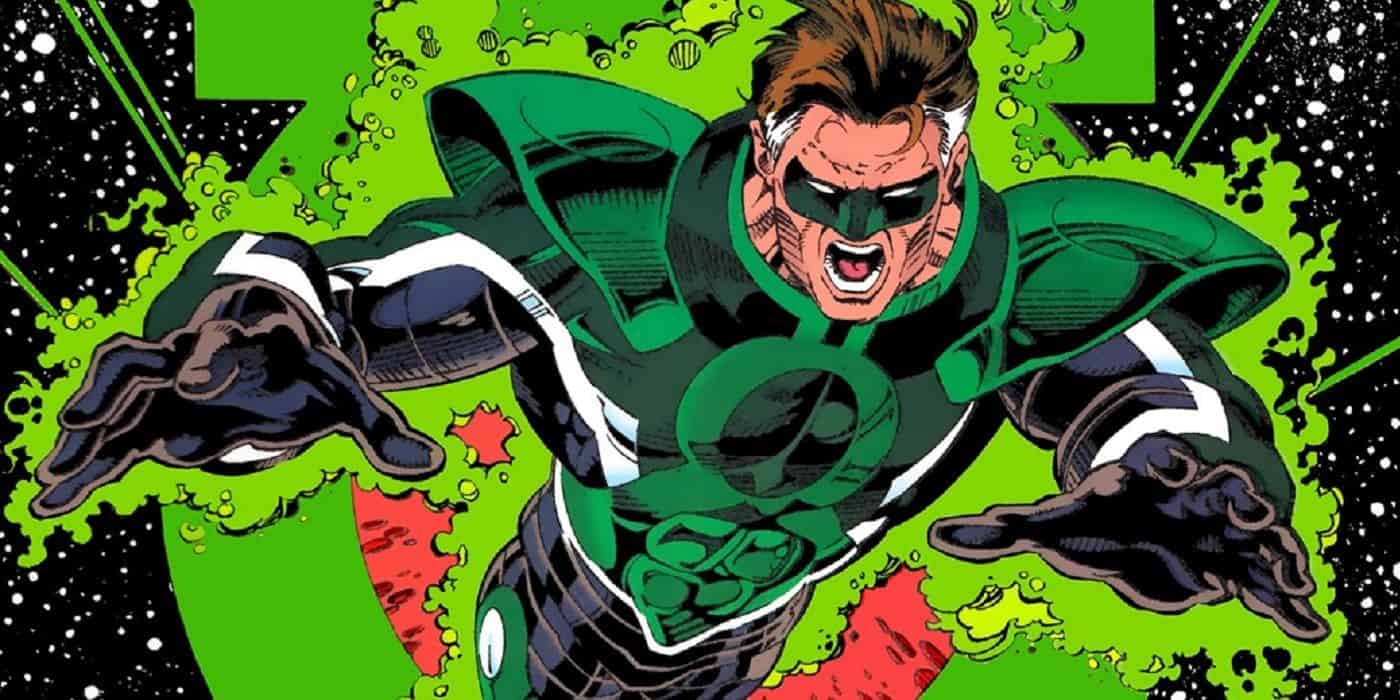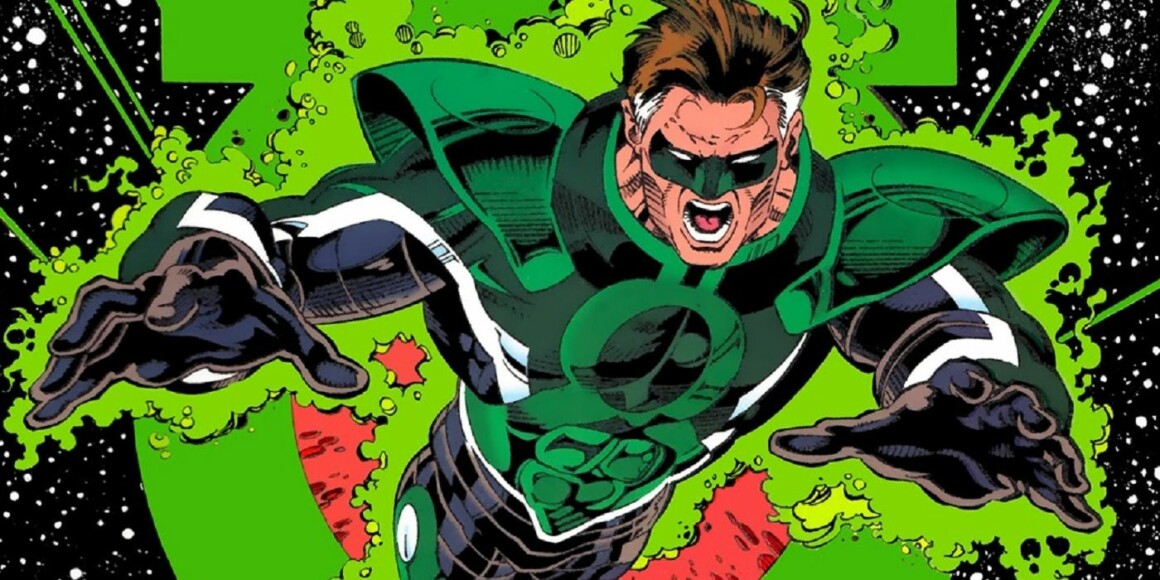 Parallax is an alien parasitic being, which travelled through different worlds so as to cause their destruction through paranoia. Parallax found a host on a vulnerable Hal Jordan, which turned the Green Lantern into the most powerful and deadliest villain in the universe. It went on to destroy the Lantern Corps and the Guardians, and he couldn't even be stopped by the mightiest heroes. He could be defeated only through Jordan's purity of heart and his ultimate sacrifice.
15. Orion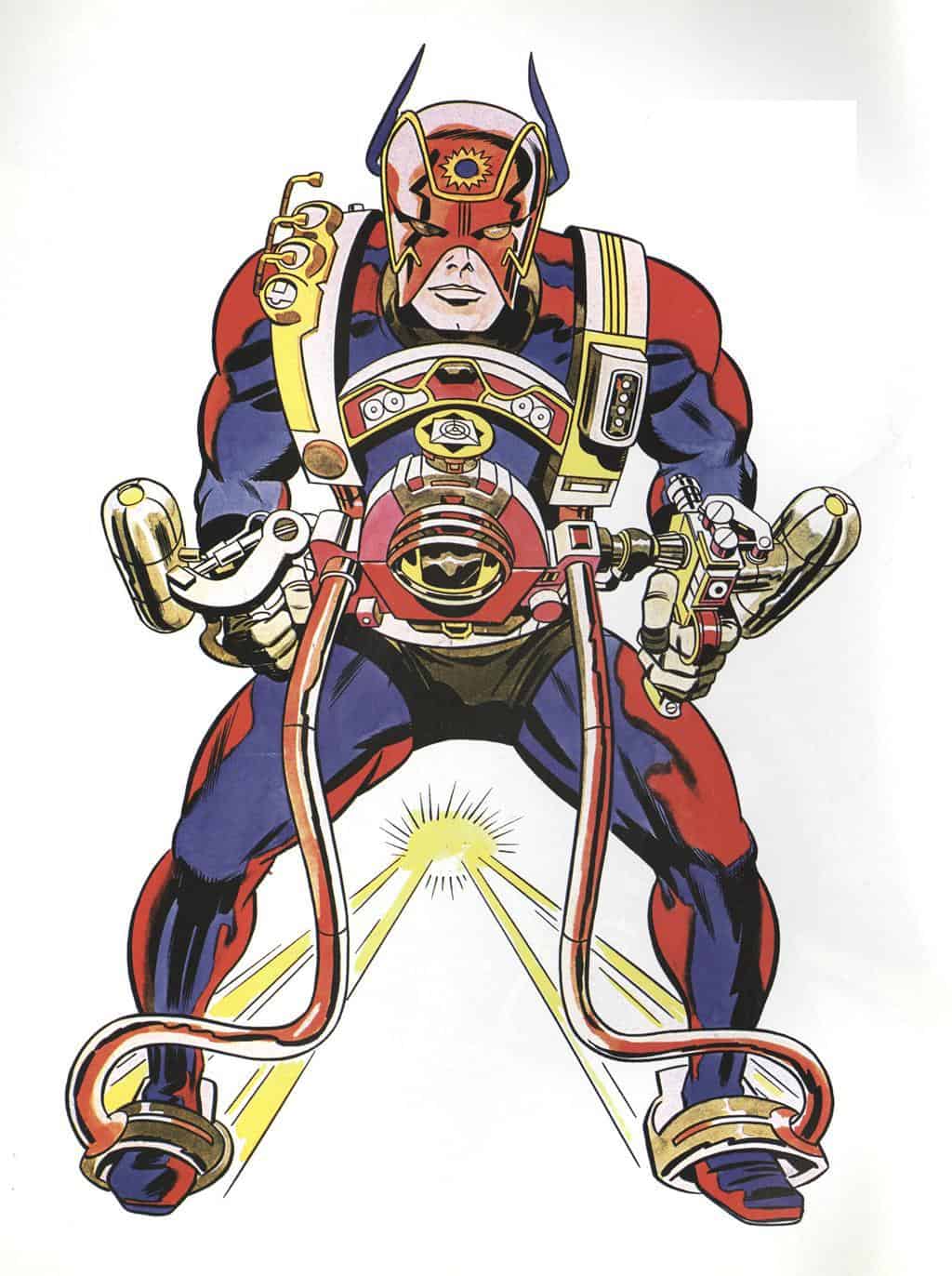 Orion is the second son of Darkseid and is a New God, with superhuman abilities that puts him on par with Darkseid and Superman. He is indestructible, is able to run at orbital speed and is able to lift weights exceeding 100 tons.
The downside to his skills is that his rage and turmoil makes him impulsive and susceptible to violence, and struggles to control the evil that rises in him. But he has been successful most of the time, and is a powerful ally to New Genesis.
14. Doctor Manhattan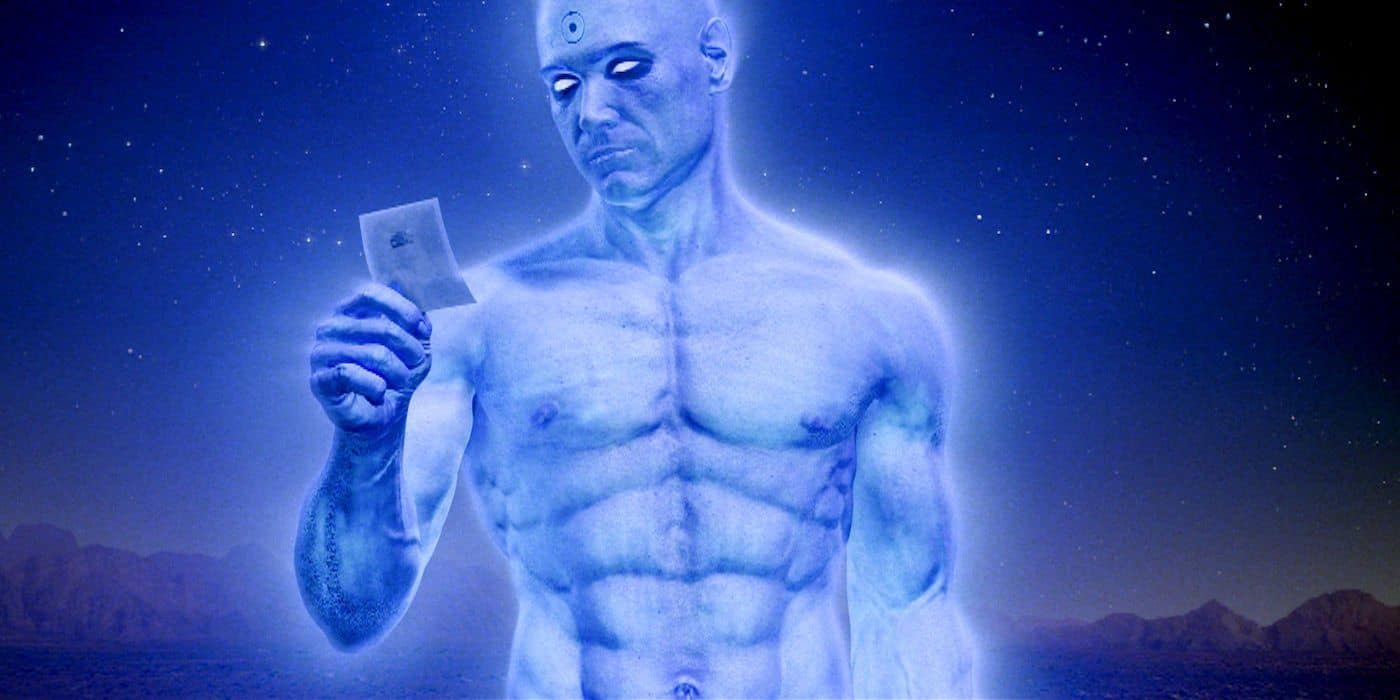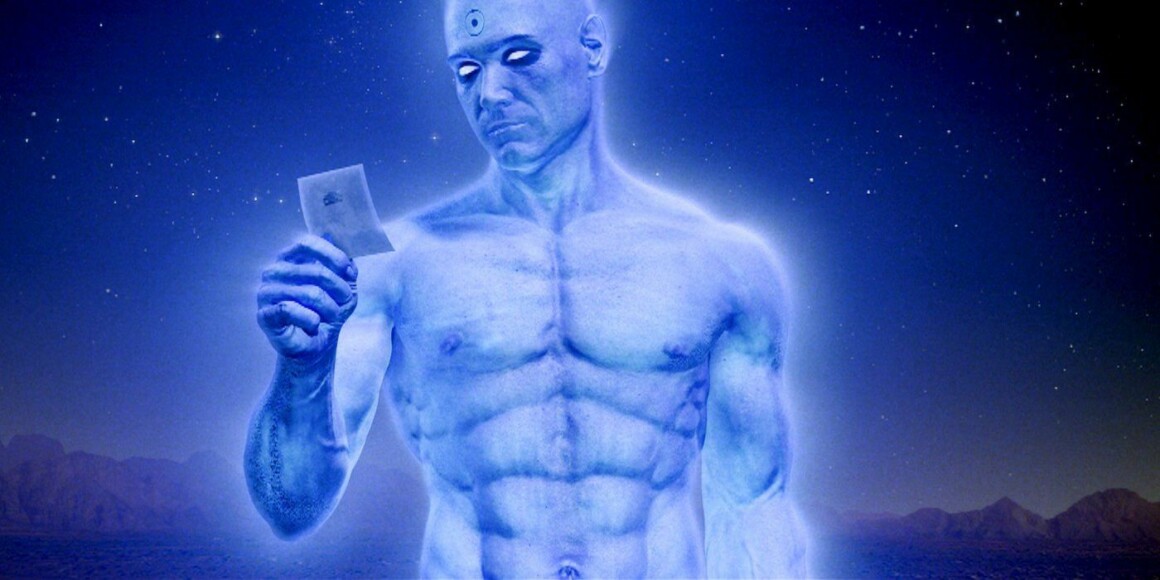 Doctor Jon Osterman was a nuclear physicist, who developed into a God-like being after an accidental nuclear test. He is a powerful being who is able to regenerate his body if it disintegrates, making him invulnerable to harm. He is omnikinetic, has control over atomic and subatomic particles and has telepathic abilities too. But his most formidable ability would be perception of time, due to which he is able to witness the past, present and the future.
13. The World Forger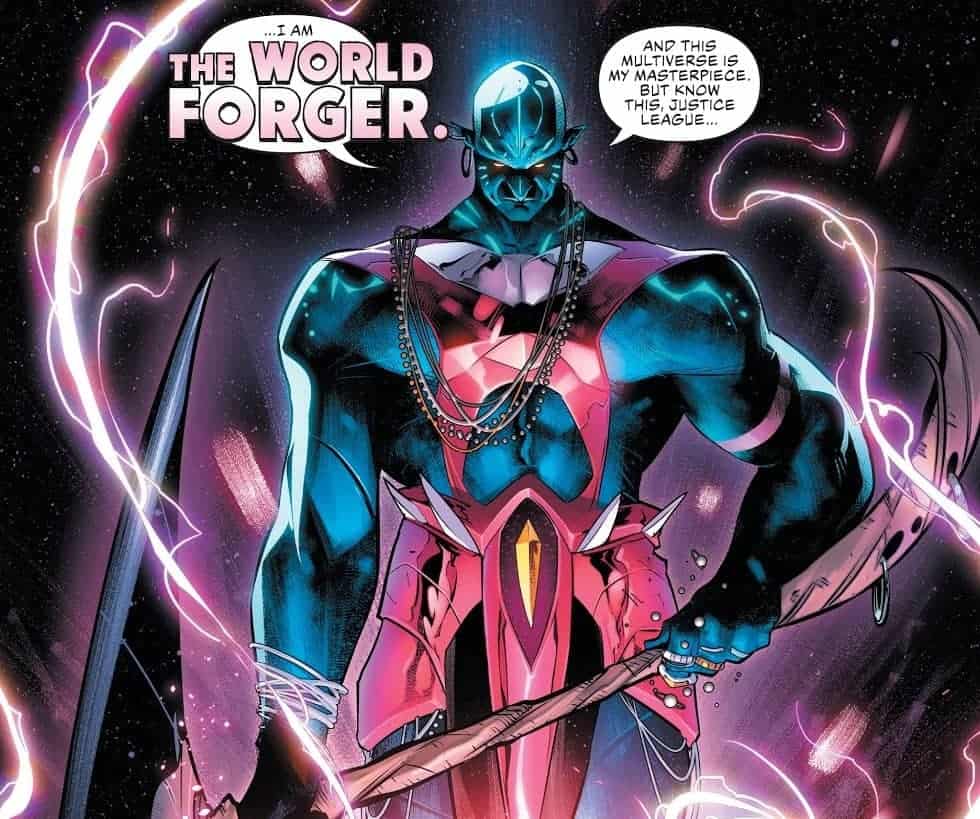 Being the first son of Perpetua, Alpheus/The World Forger was responsible for creation of the multiverse, through the fears and feelings of the beings who inhabit it. He has the ability to create and destroy universes, is immortal and has resurrection powers.
12. Darkseid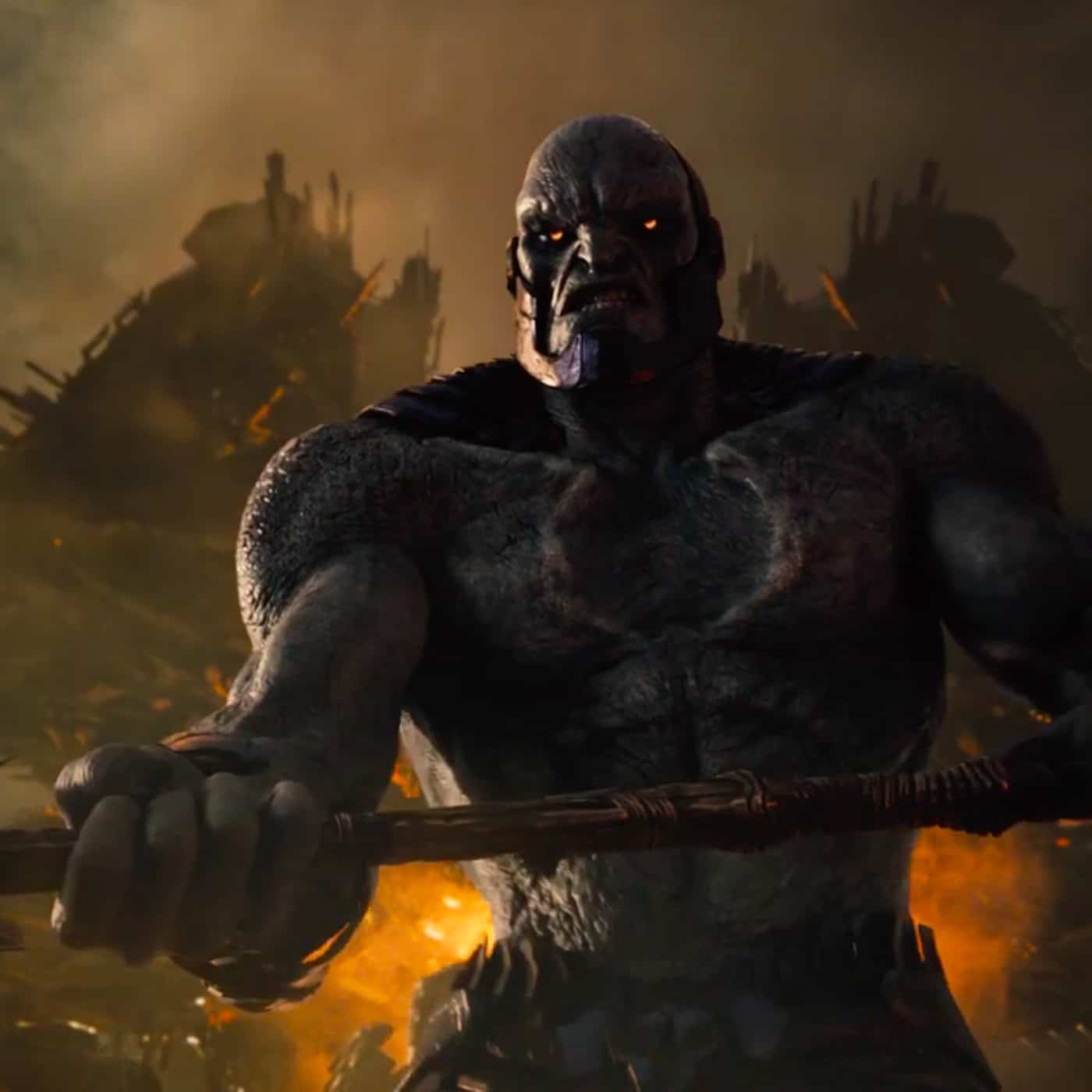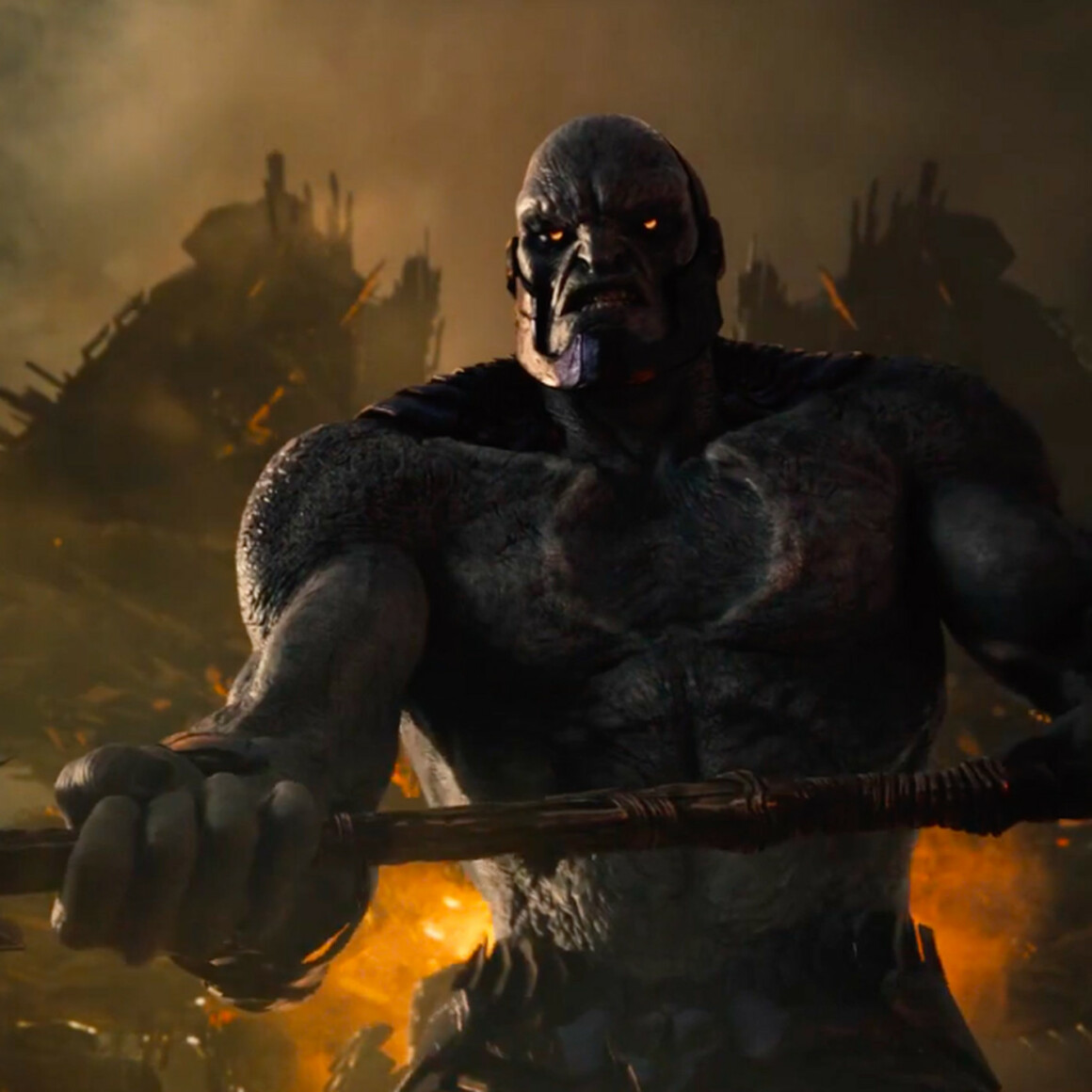 Darkseid could be one of the well known and formidable villains in the DC Universe. He is the ruler of the planet Apokolips and is capable of single-handedly wiping out armies. He is a New God with almost omnipotent powers, and is invulnerable, immortal, and has super strength and stamina. He also has the Omega Effect, with which he can shoot tracking lasers from his eyes. All these powers make him an unstoppable force.
11. The Guardians of the Universe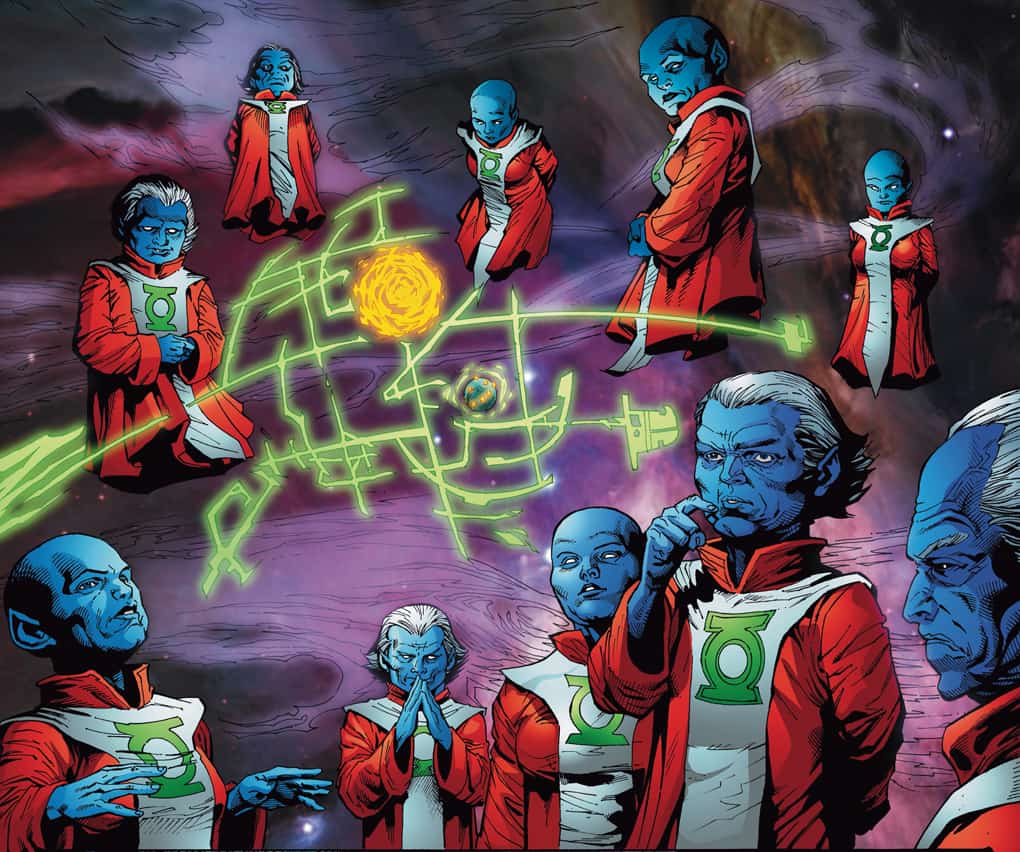 Although we are concentrating on individual characters, The Guardians of the Universe require a special mention for their immortal existence and for leading the Green Lantern Corps. Although they may not be physically strong as other characters, they could be the most intelligent beings in the universe. It is complemented by durability, vast awareness, and an immense willpower which delivers psionic abilities, which is powerful than that of the strongest Green Lanterns.
10. Mister Mxyzptlk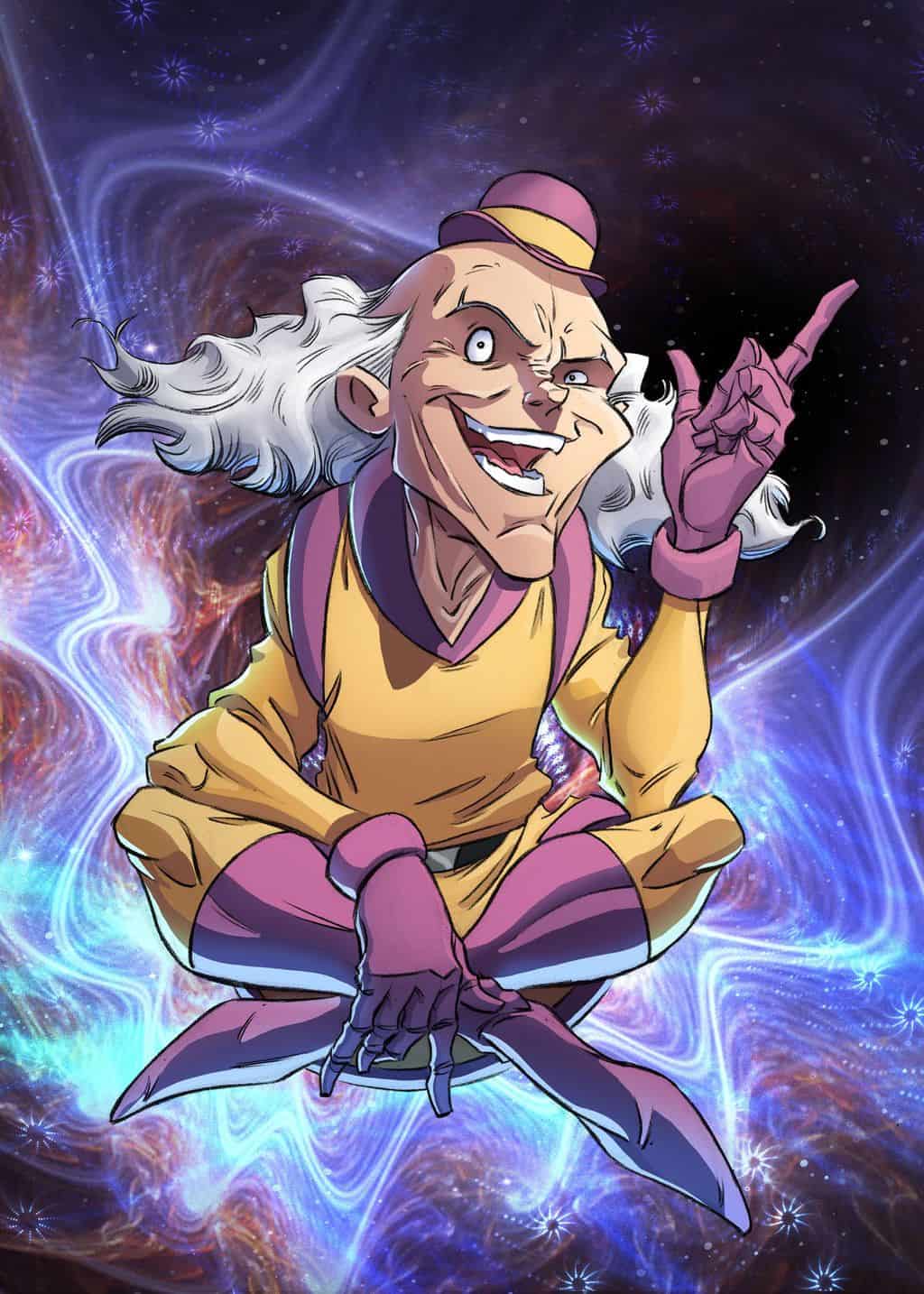 Mister Mxyzptlk is a trickster deity from the 5th dimension who appears in the comics to torment and annoy Superman. He is a magical creature who is immortal and has powers to warp reality, to teleport and manipulate logic. He is also not susceptible to physical harm. His only weakness is that he restricts his own powers.
Although there is no need to, due to him simply causing an annoyance, he cannot be defeated in any way. He can only be banished to the 5th dimension for a period of 90 days if he himself is tricked into spelling his name backwards.
9. The Spectre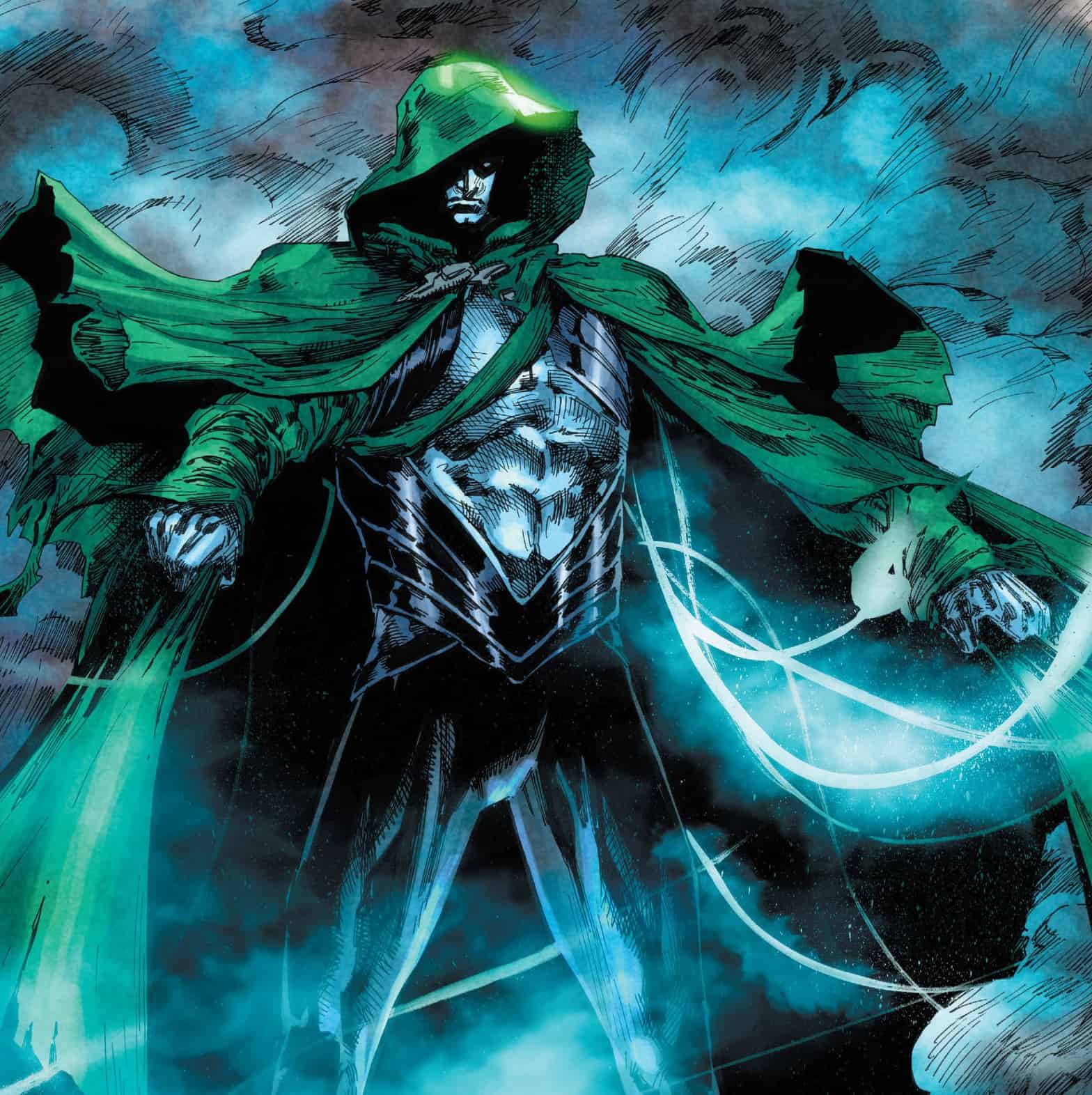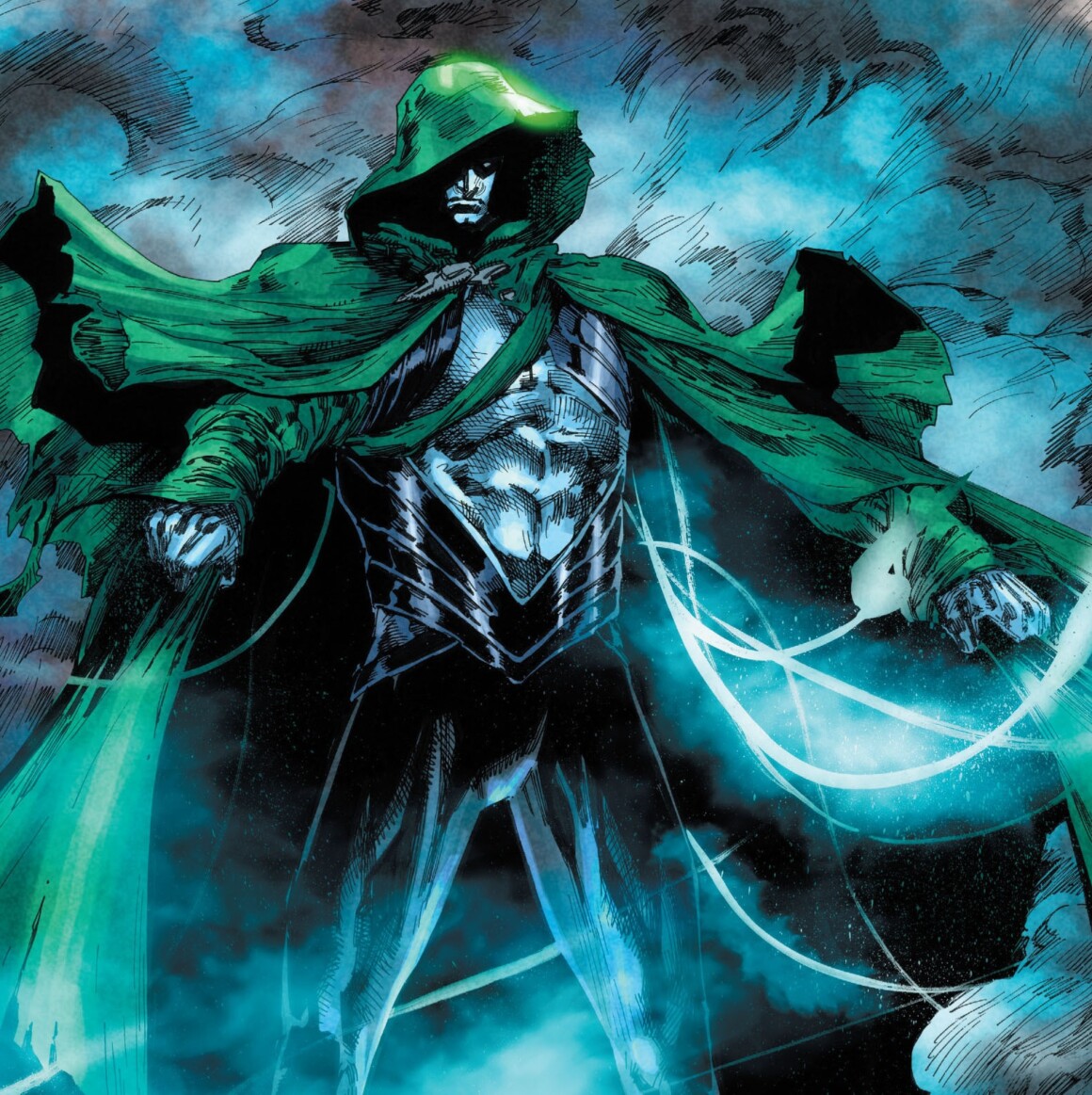 Spectre was a part of Lucifer's rebellion against the Presence, as a result of which he was stripped of his memories. He became reincarnated as God's wrath, and enforced with the duty of carrying out God's vengeance.
As the Spectre is a force, he has taken multiple hosts, with Hal Jordan's Green Lantern being the most significant. His enormous powers include immortality and the ability to travel through dimensions.
8. Superman Prime
We all know Superman as one of the strongest beings in the DC universe, who draws his powers from the sun. But what if there was a version of him from the future who has lived inside Earth's sun for 15000 years?
Superman Prime is a hero of unstoppable force, who has powers beyond human comprehension, including the ability to transcend time and space. This has allowed him to travel to places such as heaven and hell. But his unpredictability and ruthlessness has made him a dangerous foe in the DC Universe.
7. The Darkest Knight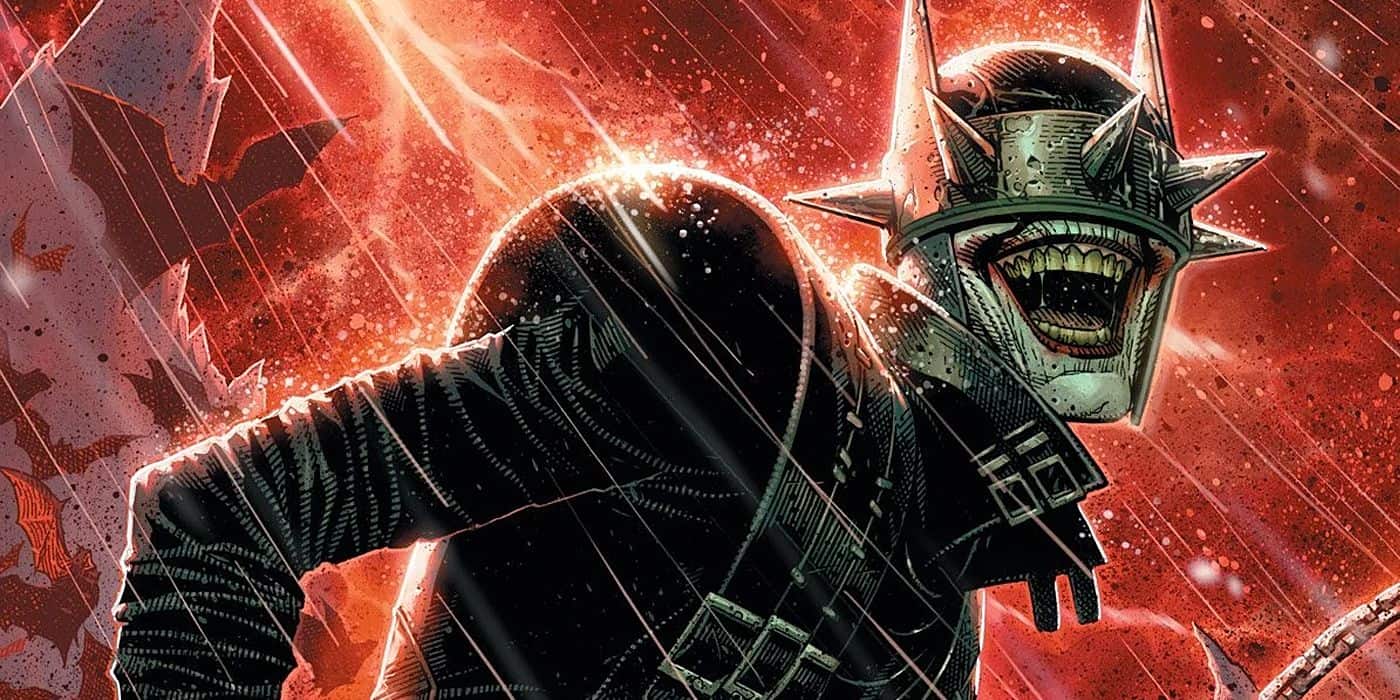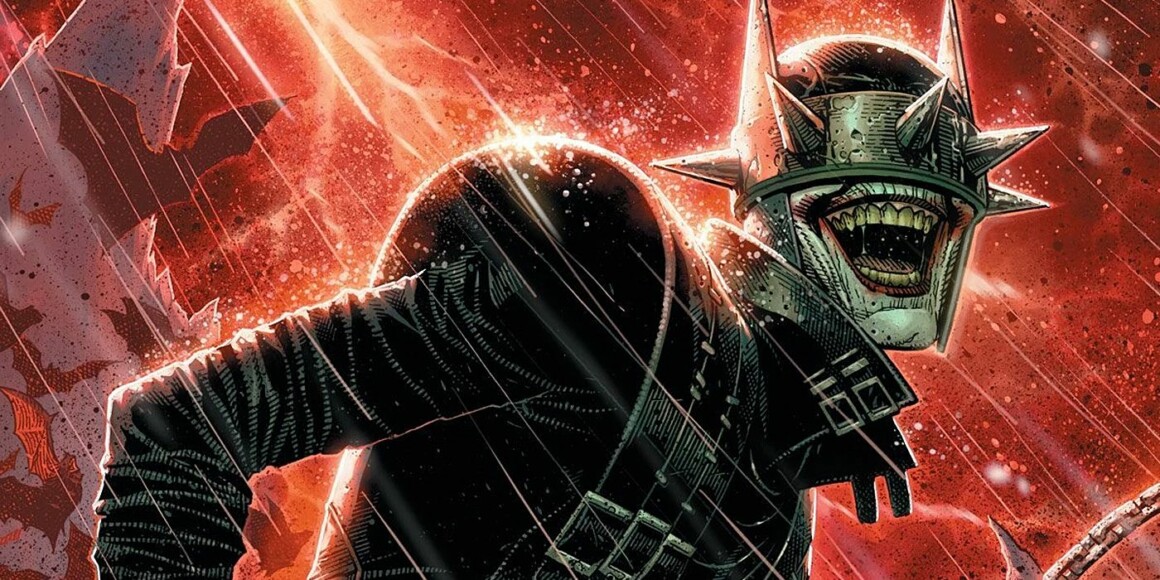 Also known as The Batman Who Laughs, The Darkest Knight is an alternate and evil version of Batman in Earth-22 within the dark multiverse. He is a fusion of the Joker and Batman, with immense physical and mental prowess. He has the psychopathy of the Joker, and the physical strength and Intelligence of Batman.
He is an omnipotent force of evil, becoming a serious threat to the universe after trapping Perpetua in a rock and crushing her.
6. Perpetua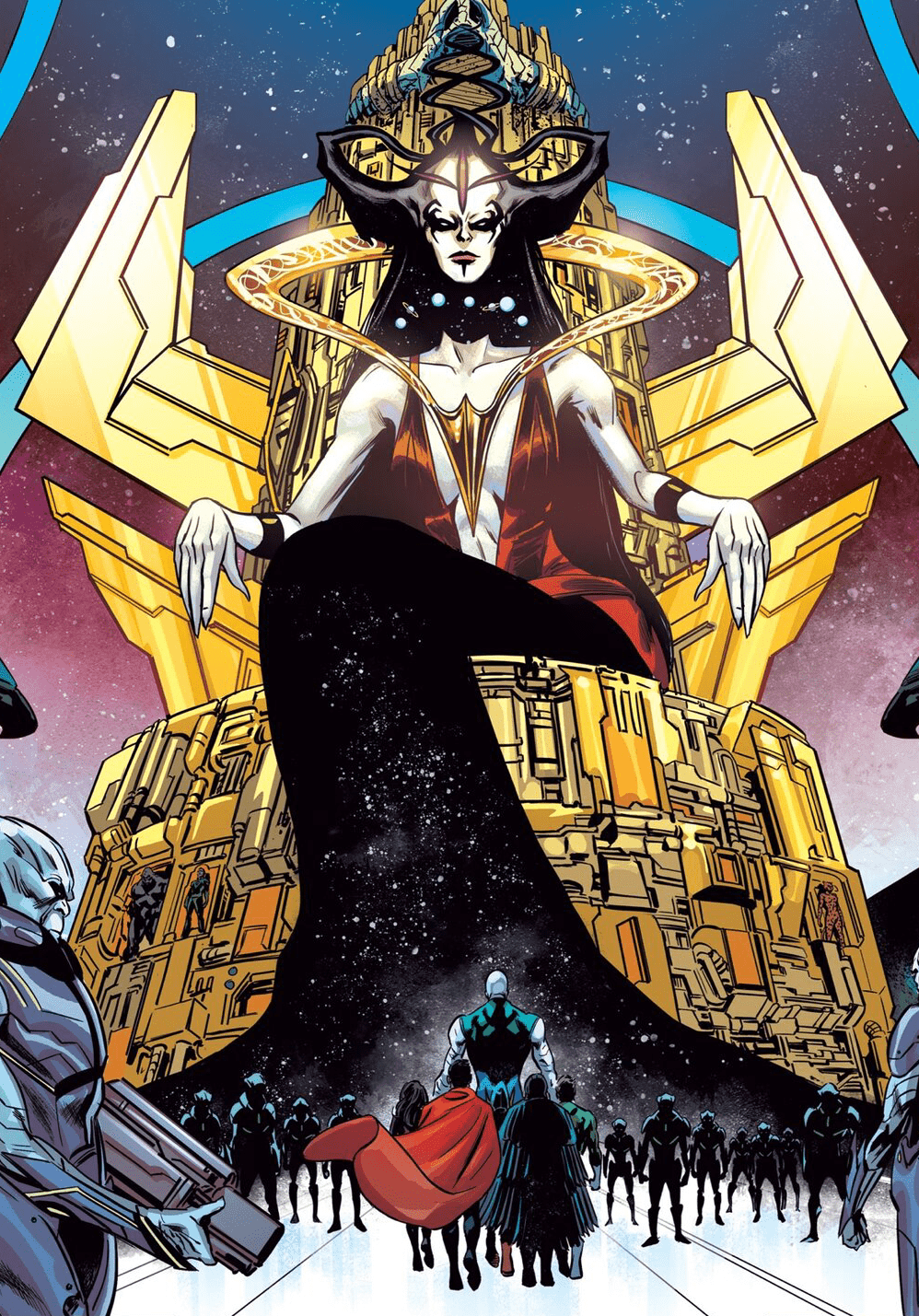 A divine entity with immeasurable powers, she created the multiverse and mothered powerful beings such as Monitor, Anti- Monitor and World Forger. Perpetua is a newer addition to the DC Universe.
She was imprisoned for eons in the Source Wall, before breaking free to rally her forces and to fight the Justice League. She is a member of a group of cosmic beings tasked with creating universes, called The Hand. A being of immense might, she is capable of manipulating reality and the multiverse.
5. Anti- Monitor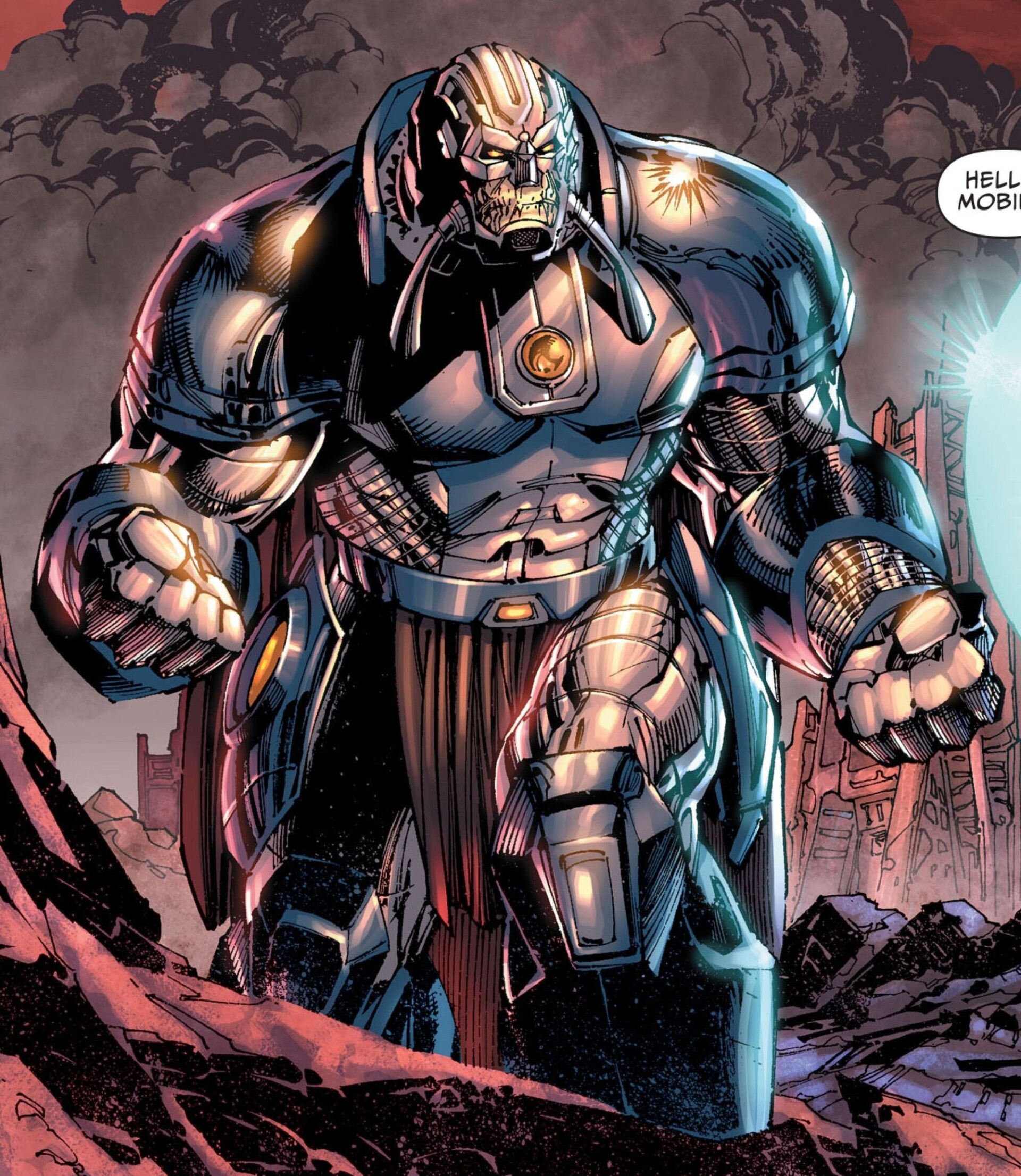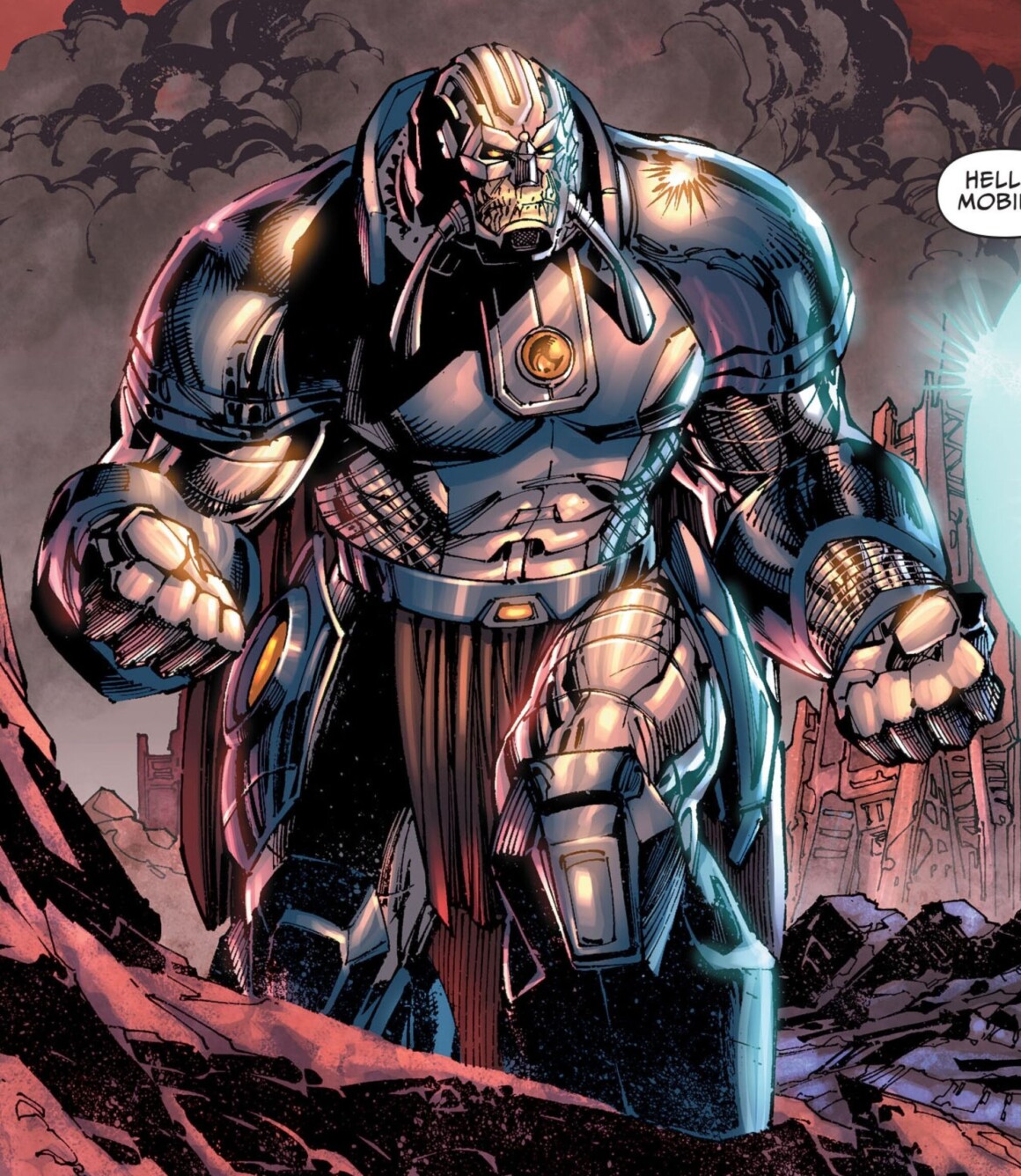 Credited with creating the Crisis on Infinite Earths, Anti-Monitor is one of the most powerful beings who has destroyed countless universes and simply changed the entire DC Universe. He is the antithesis of his brother, the Monitor, and he controls the Antimatter Universe.
He could be considered as the strongest of Perpetua's children, with the ability to alter reality, absorb energy and unmake matter. He is able to battle it out with the strongest heroes without taking any damage, which makes him quite invulnerable.
4. Michael Demiurgos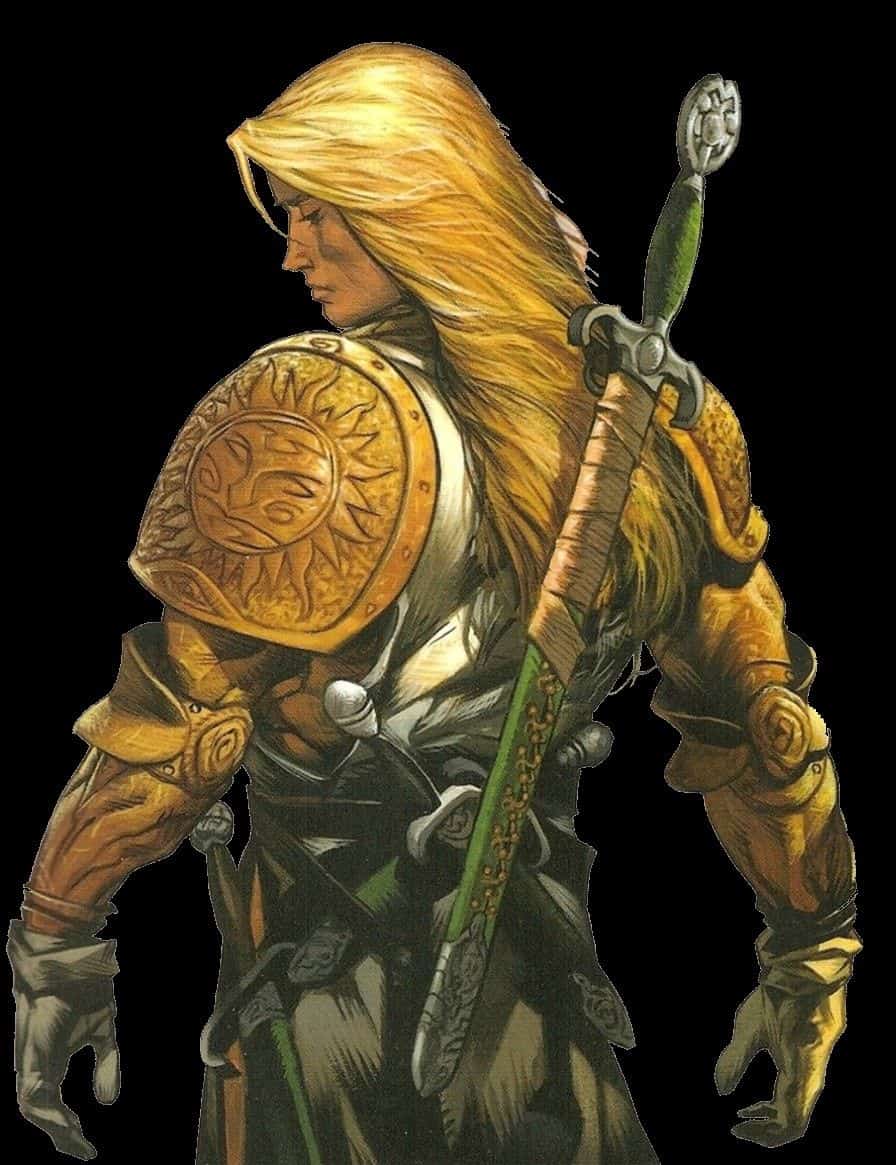 Along with his brother Lucifer, Michael Demiurgos created the universe, and also led the forces of heaven against Lucifer when he rebelled. With his child being Elaine Belloc, she directly becomes one of the most powerful beings in the universe.
His powers include immortality, nigh-omnipotence and unlimited powers. Although he has the powers to create, he cannot manipulate it, which is where his brother comes to play.
3. Elaine Belloc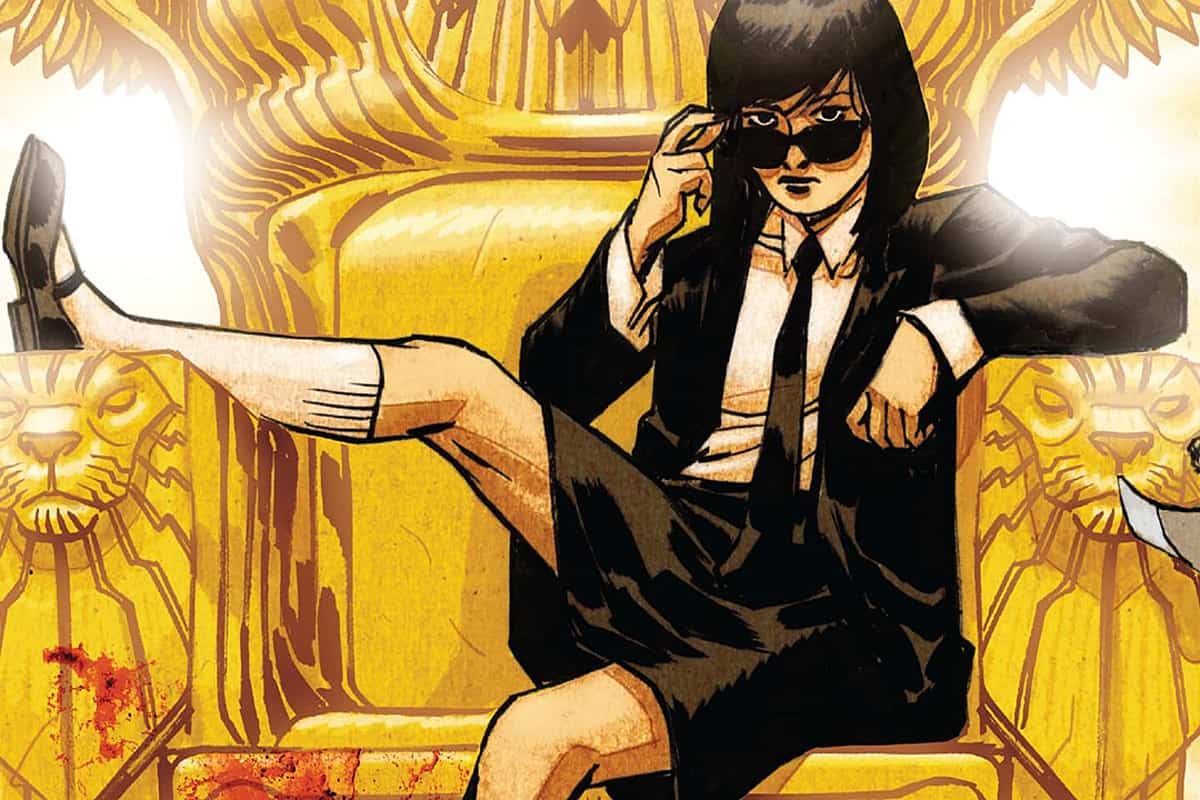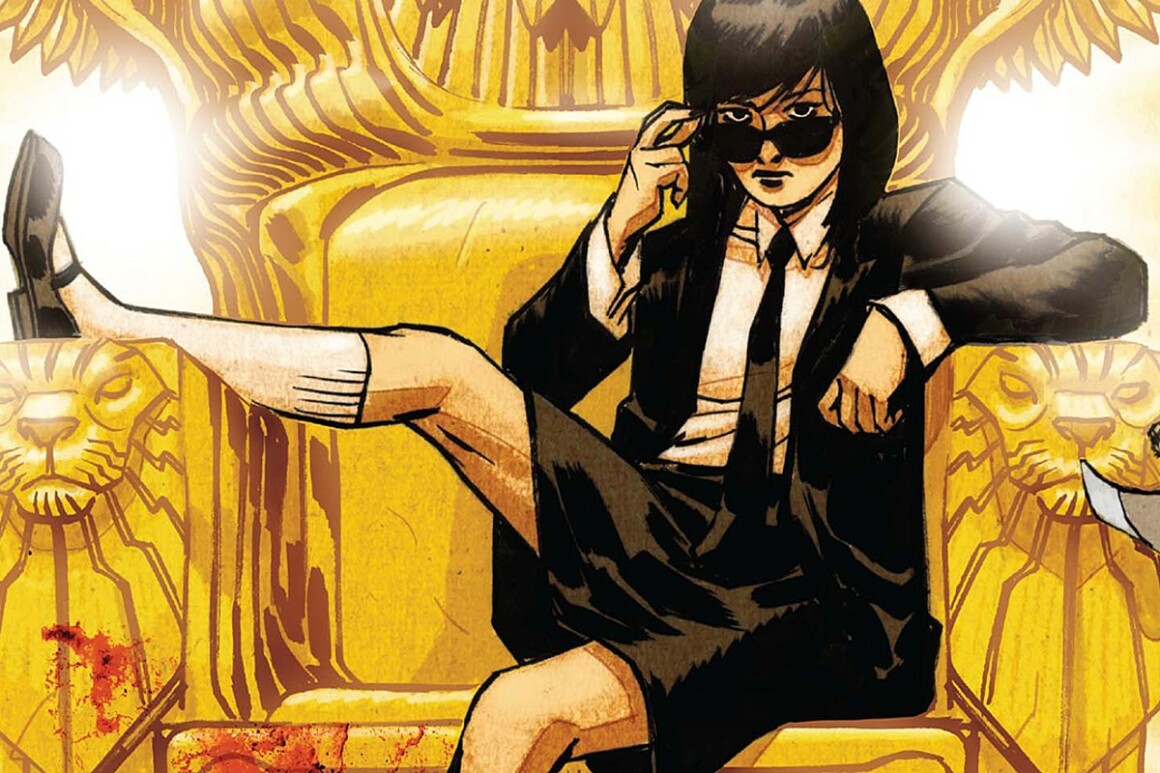 Being the daughter of Michael, who was partly responsible for crafting the universe, Elaine Belloc is automatically one of the most powerful characters to exist. Her immense powers include atomic manipulation, omnipotence, omnipresence, omniscience, immortality and magic.
Elaine is a newer addition to the DC universe, with her first appearance in Lucifer #4 (September 2000). She gains the reins of heaven when her father is killed and The Presence departs, making way for her to become a character of infinite powers. Her only weakness is the inability to fully comprehend her powers, which makes her unable to control it at its highest levels.
2. Lucifer Morningstar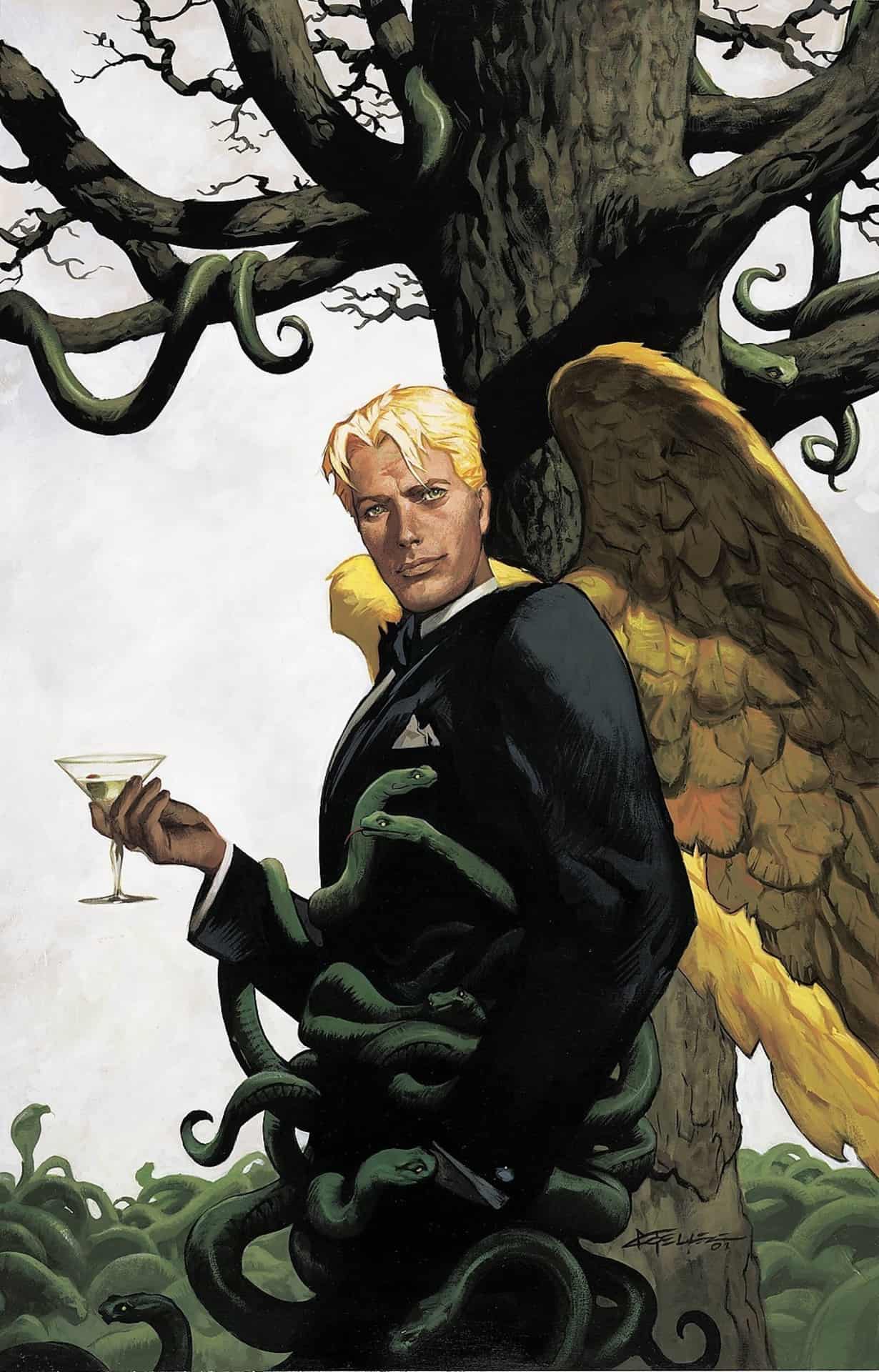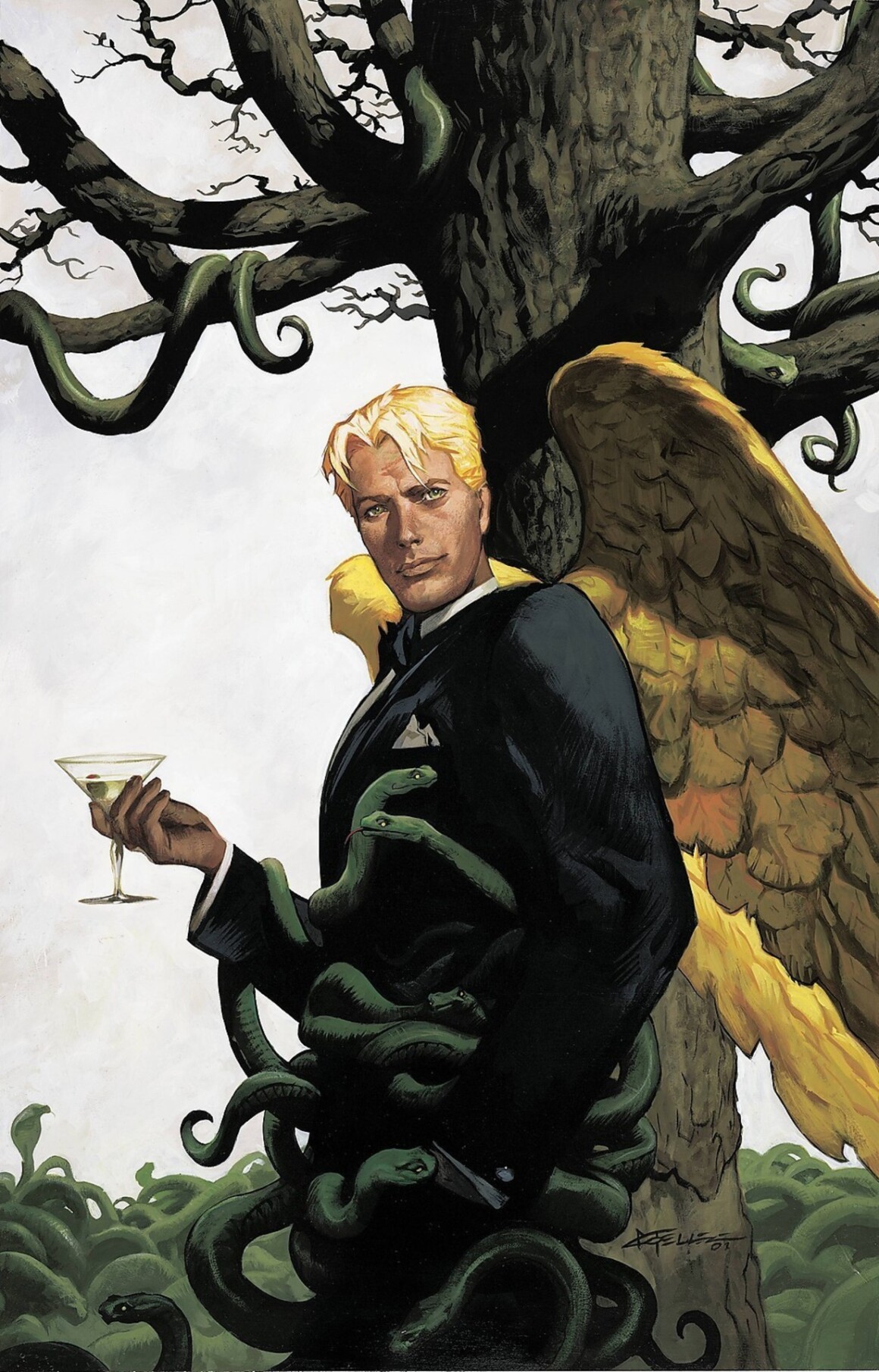 Known earlier as Samael, Lucifer Morningstar is the fallen angel who rebelled against Heaven. He is the brother who had half the role in crafting the DC universe, with the other being Michael Demiurgos. While his brother is rich in physical strength and the ability to create, Lucifer's skillset is more towards manipulation and magical abilities. He is nigh-omnipotent, with his only weakness being the inability to create something out of nothing.
1. The Presence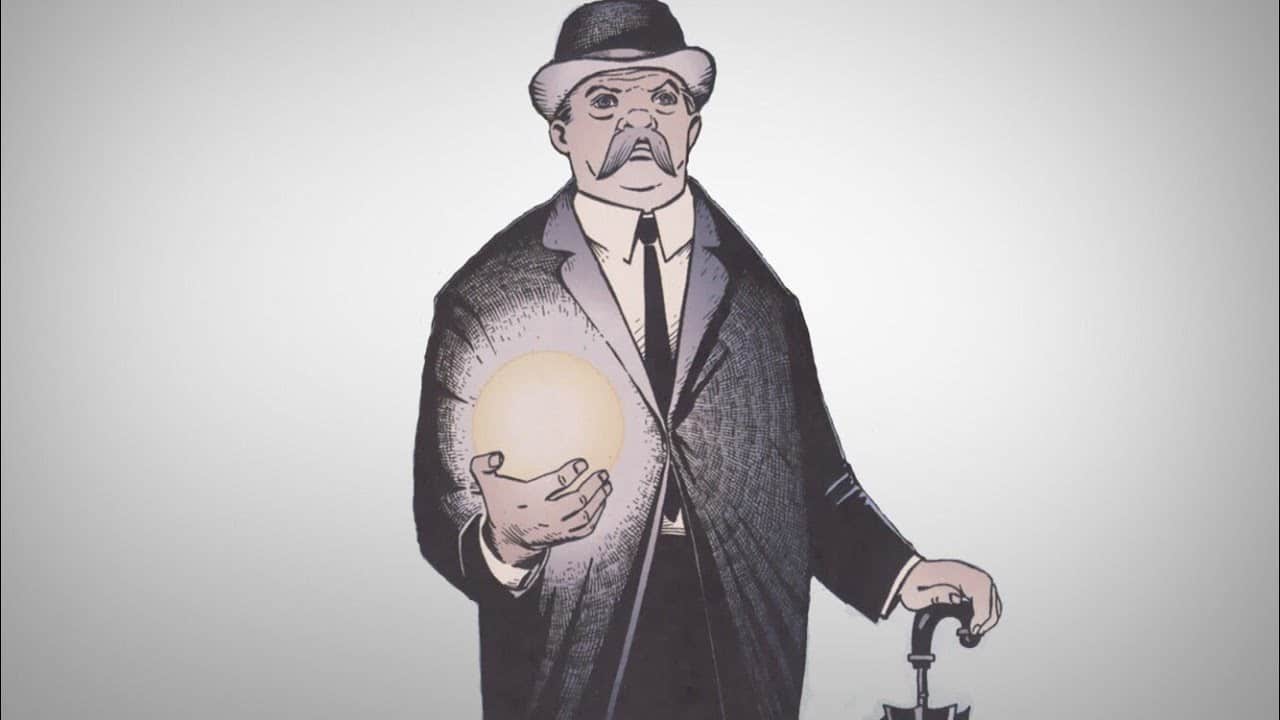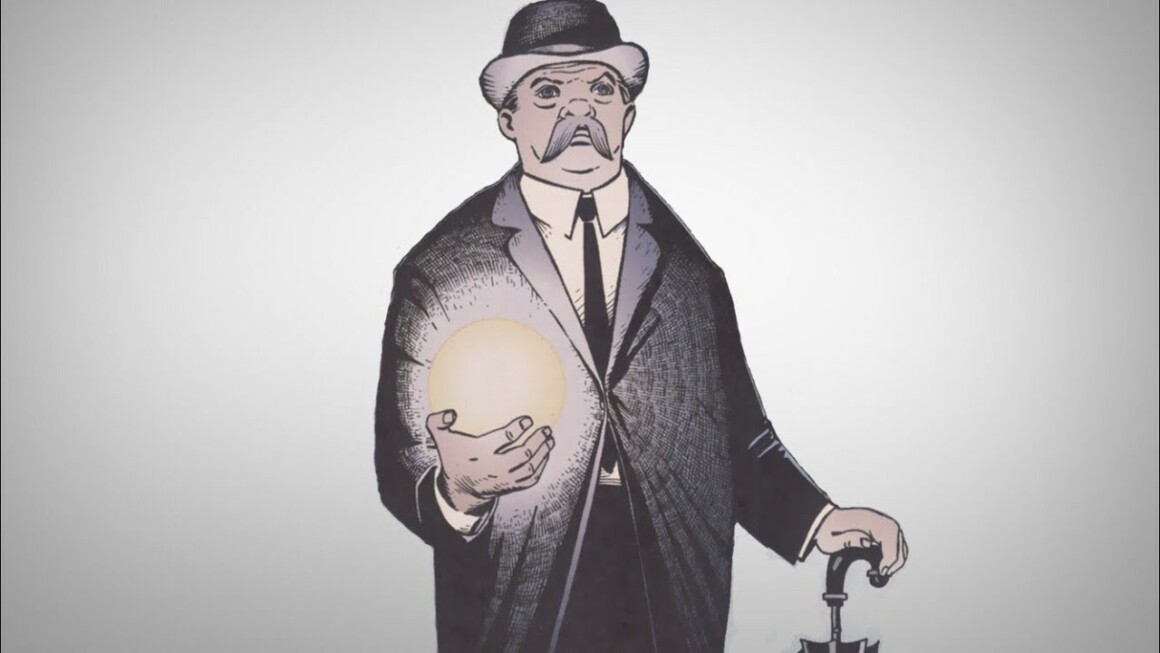 Being DC's version of God, The Presence claims spot as the most powerful character in the DC Universe. Although we have never seen him battle it out, and is more often spoken of than being seen, The Presence created the DC Universe and gave Spectre his powers. He is second to none, and also able to achieve feats which only the creator of existence could do, such as resurrecting the dead, as he did with the Justice Society.