Classroom of The Elite is a great anime with an engaging premise, characters, and storyline, so why isn't there a sequel so far, and will there ever be a class of The Elite? Season 2 announced? Without the second season, we'll never learn who Ayanokouji really is and what's going on with him, nor will we see if any of his classmates like Horikita will make it to Class A.
The only way to learn this without a sequel would be to get hold of the light novels, but most people will wait for a sequel instead. Watching animes is exactly what people prefer to do. The problem is, Classroom of The Elite Season 2 has yet to be officially announced. And we don't know what the odds are that another season of Youkoso Jitsuryoku Shijou Shugi no Kyoushitsu e will go green.
Classroom of the Elite Season 2 Release Date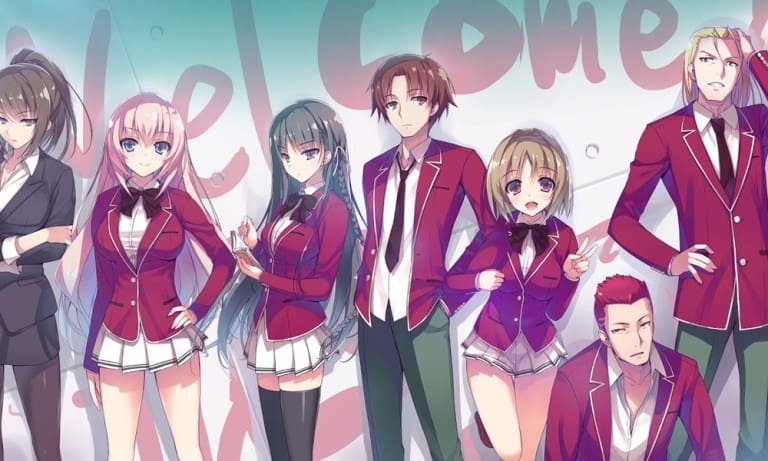 As Classroom of the Elite has not been officially renewed for a second season, a potential release date remains unknown – but if season 2 is announced, we expect a 2022 premiere.
Before we talk about the possible release date of the second installments, let's take a look at the possibilities that lead us to believe there will be a second season. As previously stated, a strong factor is that there is still enough content and material in the manga to make a second season. The first season was first released on July 12, 2017, and ended on September 27, 2017, with 12 episodes. The fact that to design the first installment only three volumes were used from the series of light novels, we know that there are still 13 volumes of light novels to cover. With the amount of material and content that is out there, we can be blessed with a couple of new seasons going forward with 12 episodes each. Although we don't have an official date for the release of the second season, we can hope that it arrives in 2020 or 2021.
The Characters We'll Meet in Season 2
If you're familiar with the light novels, you'll already know the characters who will play major roles in season 2. Without spoiling anything, let's talk a bit about the boys and girls we'll definitely see more of.
Ken Sudō
Ken is a student of D-Class and one of the 3 Idiots, a trio of students known for their poor academic performances. He is also a star member of the school's basketball team and an excellent all-round athlete. Season 2 starts off with a major sports festival, so expect Ken to own the limelight.
Kakeru Ryūen
Ryūen is the leader of class 1-C, which he leads by fear. His obsession with pinpointing the mastermind of D-Class leads to a thrilling rooftop confrontation in Volume 7.
Miyabi Nagumo
Nagumo replaces Horikita as the new Student Council President. His blazing ambition and natural charisma make him a force to be reckoned with. The students that he dislikes have a mysterious tendency to be expelled.