Even before the live stream of the "Code Geass" franchise, in which a new project is to be presented, starts tomorrow, a leak on the Chinese platform Baidu Tieba revealed two images that are supposed to belong to two upcoming "Code Geass" projects.
Two New Projects are in the Works
The first visual belongs to the "Code Geass: Genesic Record" brand (Japanese: 『コ ー ド ギ ア ス GenesicRecord』), which became known last July through the Japanese trademark register, while the second image is an illustration of "Code Geass: Z of the Recapture", a hitherto completely unknown work.
Specific details about the two projects are not yet known. An official announcement is, however, in the context of the upcoming live streams to "Code Geass" said the English on December 5, 2020 12:00 time (20:00 JST) held, is to be expected.
The anime series "Code Geass: Lelouch of the Rebellion" was directed by Gorou Taniguchi in Studio Sunrise. Yuuichi Nomura and Ichiro Okouchi wrote the script. The 25-part first season aired from October 2006 to July 2007, followed by a 25-part second season that ran on Japanese television from April to September 2008.
Code Geass: Genesic Record Visual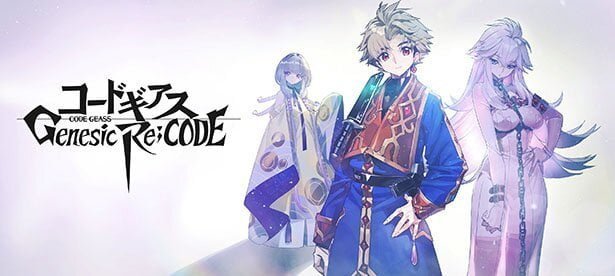 Code Geass: Z of the Recapture Illustration
Action
In a merciless war, the Holy British Empire crushes the Japanese forces and takes the country in the blink of an eye. With this defeat, Japan loses its independence and becomes the eleventh colony of world power. The Japanese are from now on referred to as "Elevens" and penned in ghettos; All of their basic rights are deprived of them. But there is resistance: Lelouch wants to destroy the great power…