On the official website of the anime adaptation of "Koi to Yobu ni wa Kimochi Warui" (It's Disgusting to Call This Love), a first promo video, another visual and some speakers including character designs were unveiled today. You can find the video and the pictures below in the article.
It's Disgusting to Call This Love Release Date
The anime series is directed by Naomi Nakayama ("Orange") in Studio Nomad (Koikimo). Taku Yamada (episode director for "Rent-A-Girlfriend") acts as assistant director, while Yuuko Kakihara ("Orange") writes the script and Mariko Fujita contributes the character design. Hiroaki Tsutsumi composes the music.
"Koi to Yobu ni wa Kimochi Warui" will be shown on Japanese television from April 2021. In addition, Amazon Prime Video has secured exclusive streaming rights to the series in Japan. It is still unclear whether this will have an effect on a English simulcast.
Author and illustrator Mogusu started the original manga in 2015 in Ichijinsha's "Comic Pool" magazine. The publisher has so far brought seven volumes in the series, which is currently still running, on the market.
It's Disgusting to Call This Love Visual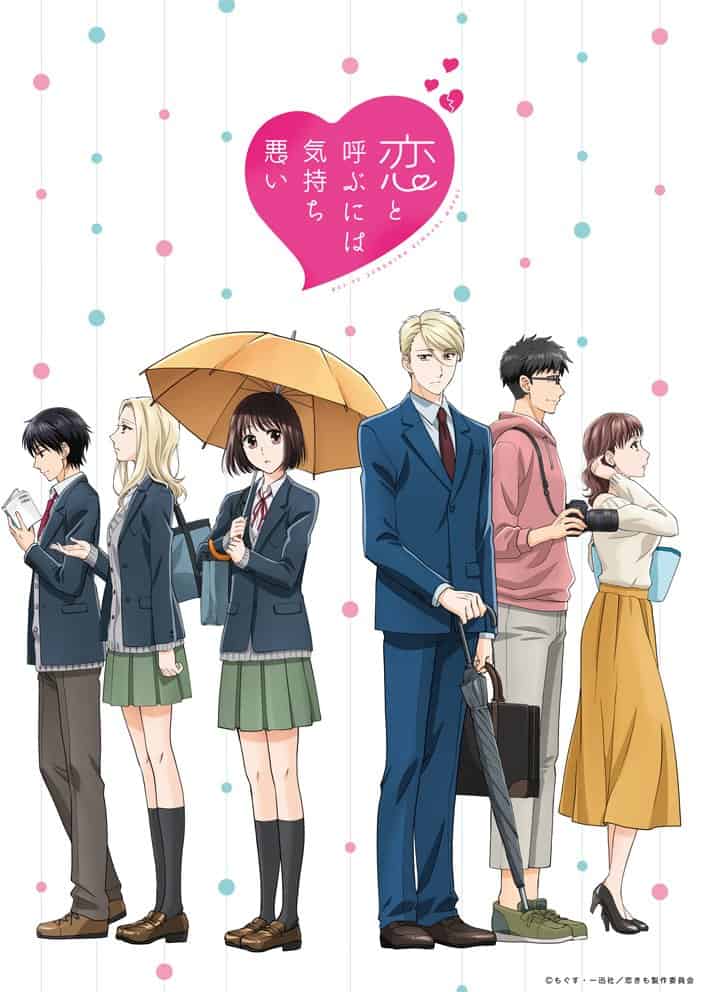 It's Disgusting to Call This Love Promo
Character Designs And Cast
Yurie Kozakai (Pekora, Dropkick on My Devil!) As Ichika Arima

Toshiyuki Toyonaga (Junichirō Tanizaki, Bungo Stray Dogs) as Ryo Amakusa

Rena Hasegawa as Rio Amakusa

Junya Enoki (Takezō Kurata, Kono Oto Tomare: Sounds of Life) as Kai Tamaru

Kana Hanazawa (Shiemi Moriyama, Blue Exorcist) as Aria Matsushima

Ryohei Kimura (Kōtarō Bokuto, Haikyu !!) as Masuda
Action
Once you've fallen in love with someone, you can't stop love. A strange encounter spurs the meeting between Amakusa Ryou, a high-profile businessman who roams freely with women, and his sister's best friend from high school days, Arima Ichika. At that point he fell madly in love. However, he approaches her with almost too direct methods, while she simply reacts in disgust and insults him without hesitation… but he sees it as her way of showing love.