VOD provider Crunchyroll released an overview of last year's most popular anime 2020 in each of the world's countries, which you can check out below. The data was collected by more than three million premium users.
The Most Popular Anime 2020 In All Countries
The overview shows that "Black Clover" is the most popular anime of the streaming platform in 87 countries and regions. Directly behind it is the series "Jujutsu Kaisen", which takes first place in 71 countries and regions, including Germany, Austria, and Switzerland.
""Boruto" is the most popular anime in 32 countries, "My Hero Academia" in 23 countries, the two Crunchyroll originals "Tower of God" and "The God of High School" in ten countries each, and "Attack on Titan" in six countries.
The taillights are "Re:ZERO" and "Onyx Equinox", which are the most popular in each country. The latter title is one of the favorites of Japanese Crunchyroll users, who, however, do not have access to over 99 percent of the anime on the platform anyway.
What do you say about the favorites of Crunchyroll users? Write it to us in the comments!
Europe: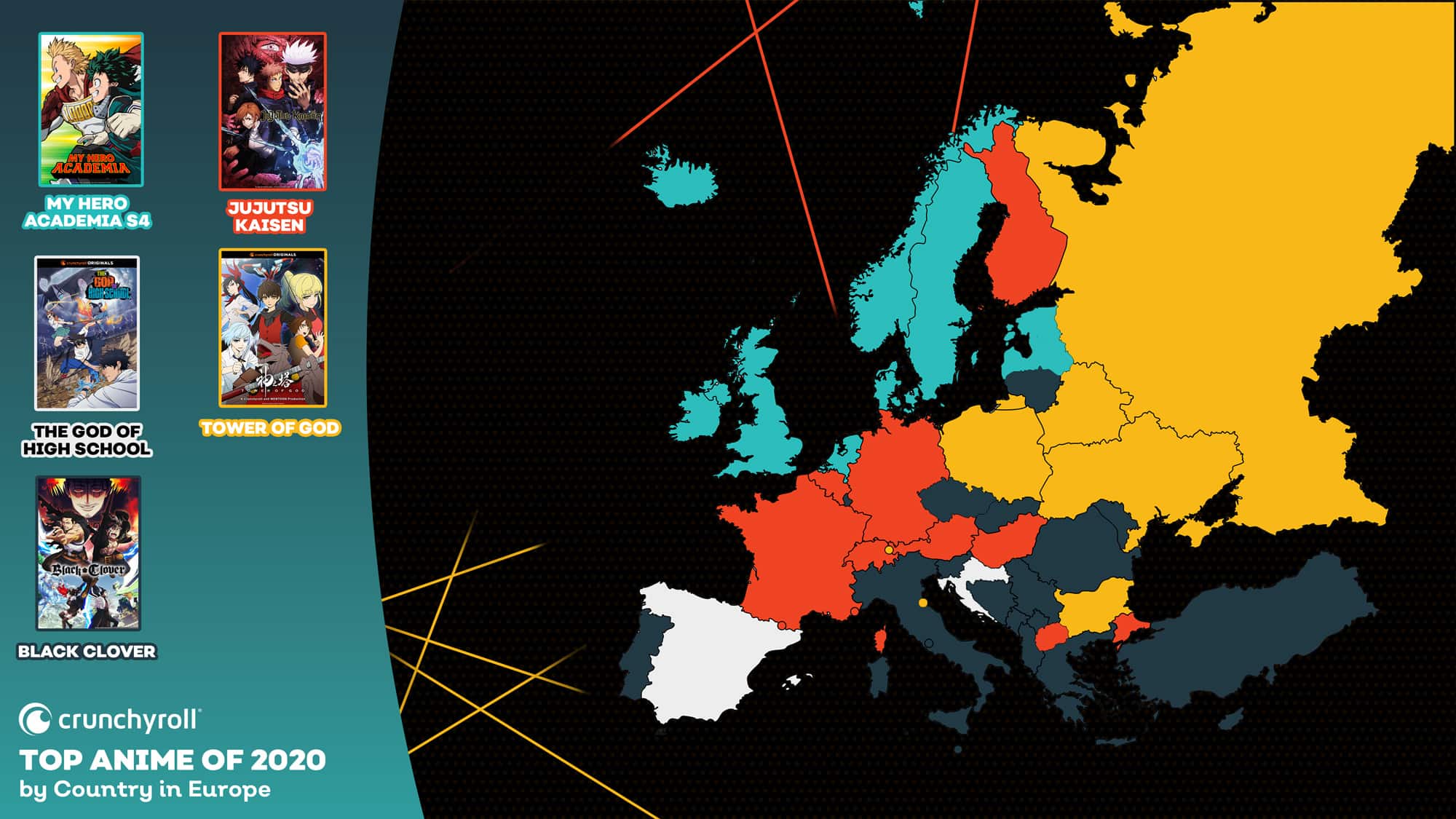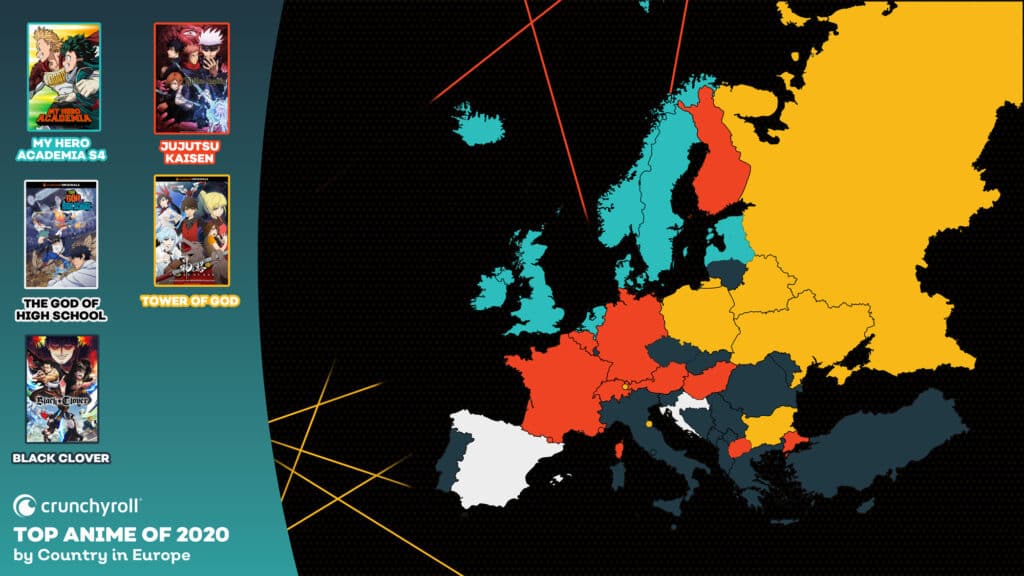 North America: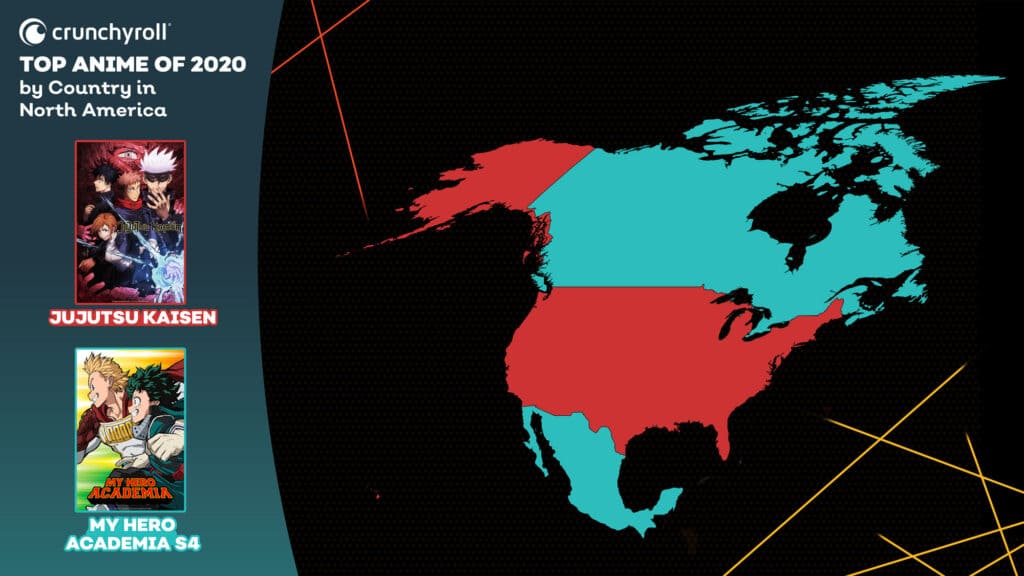 South America: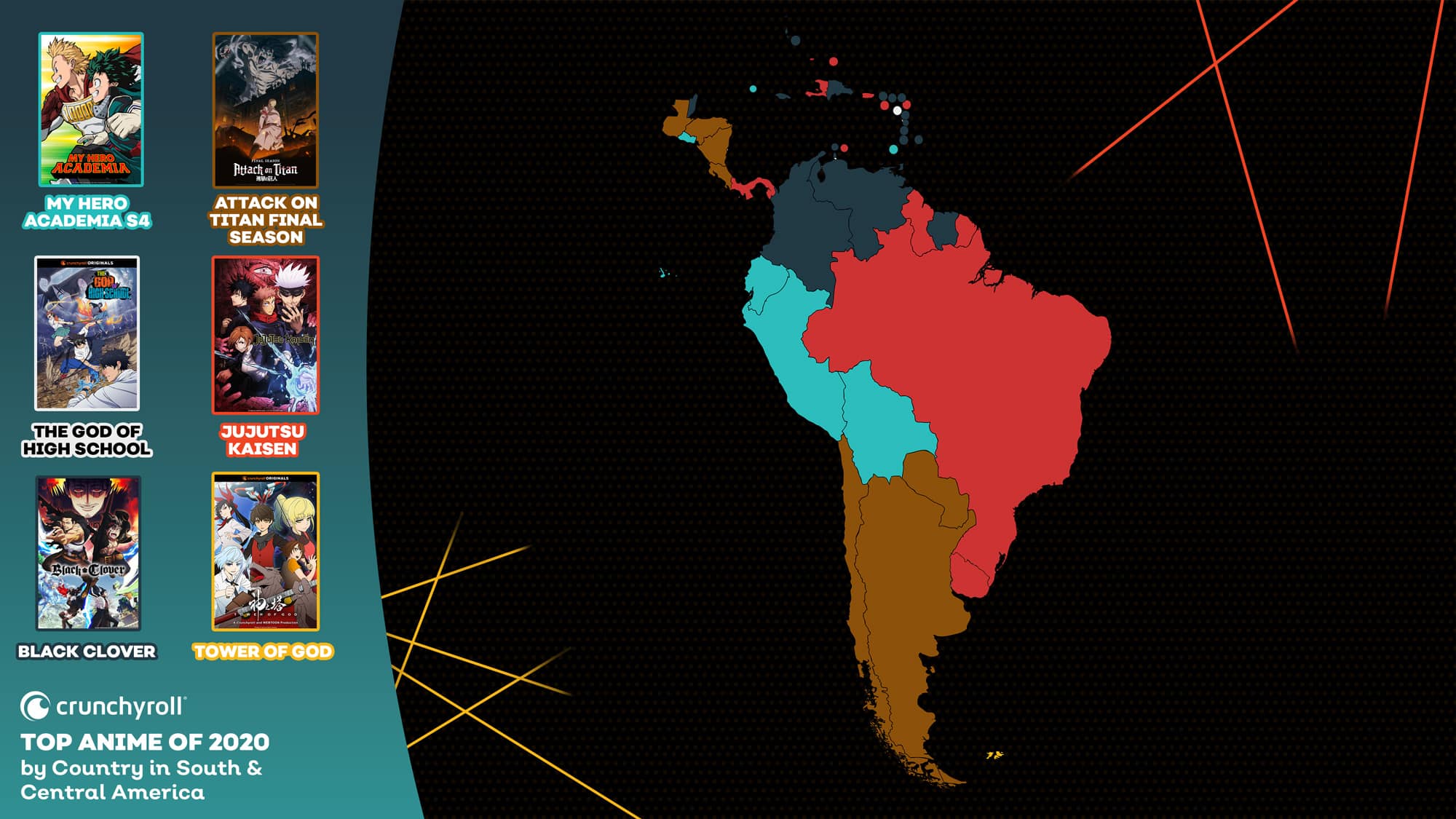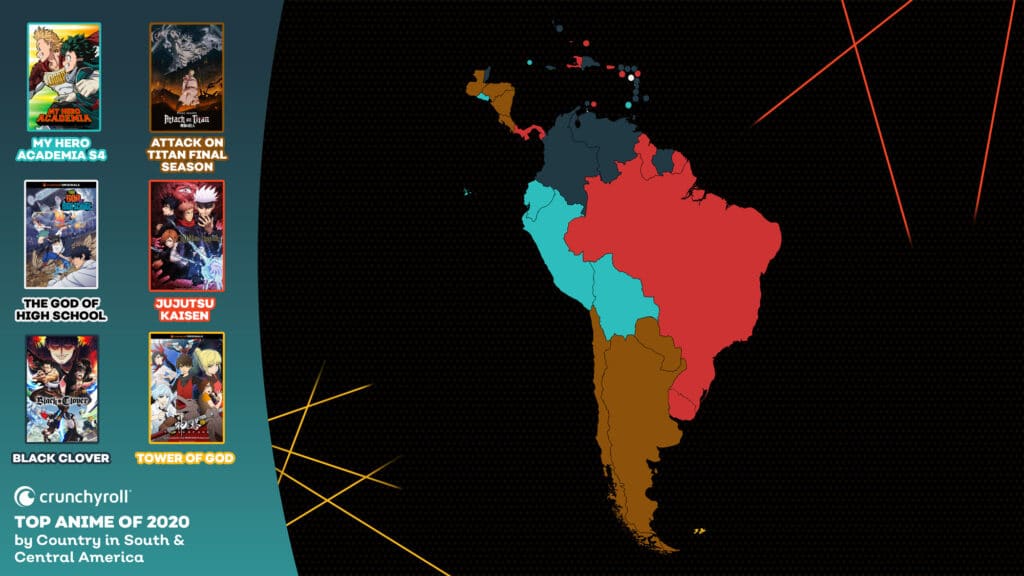 Asia: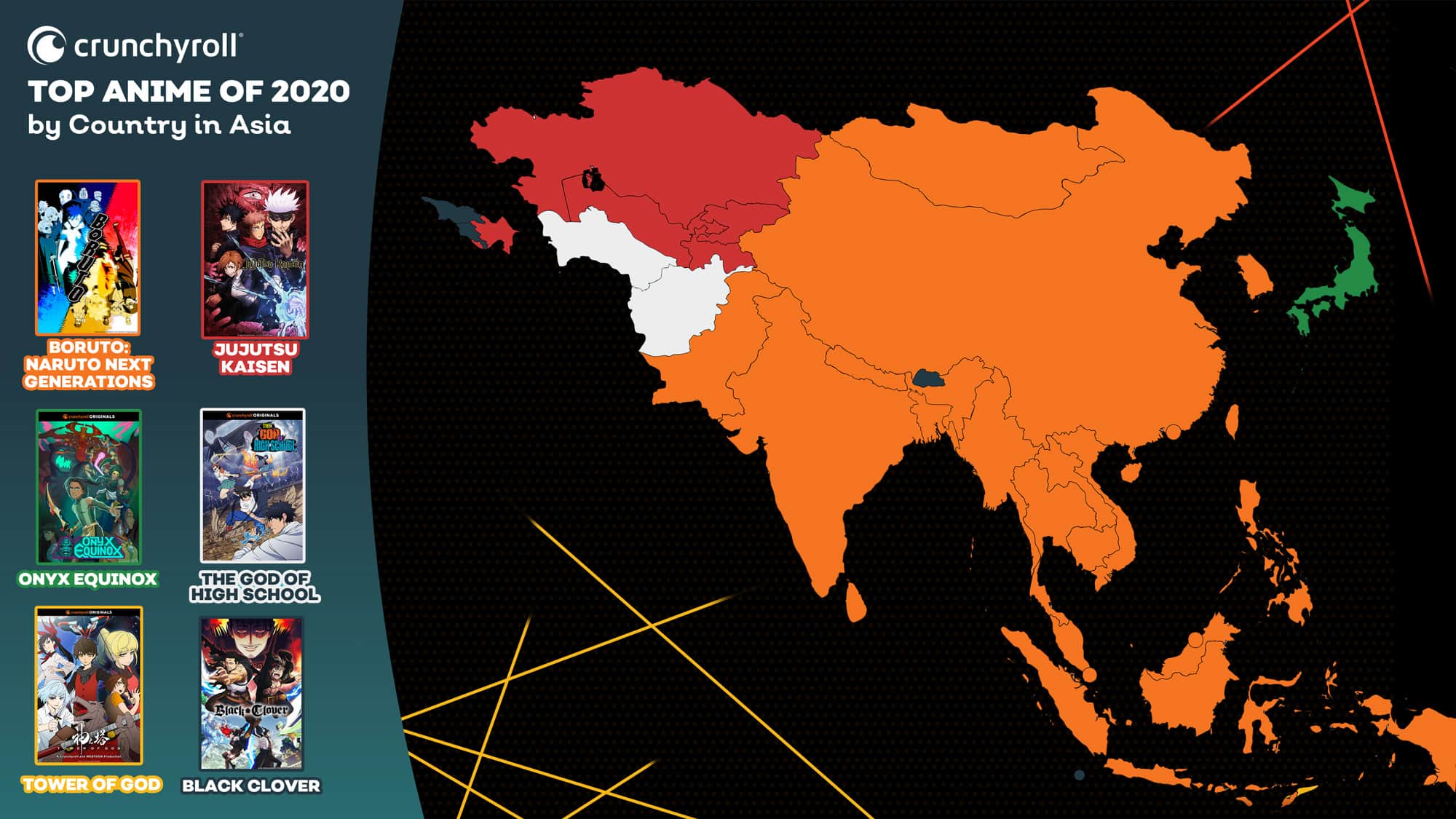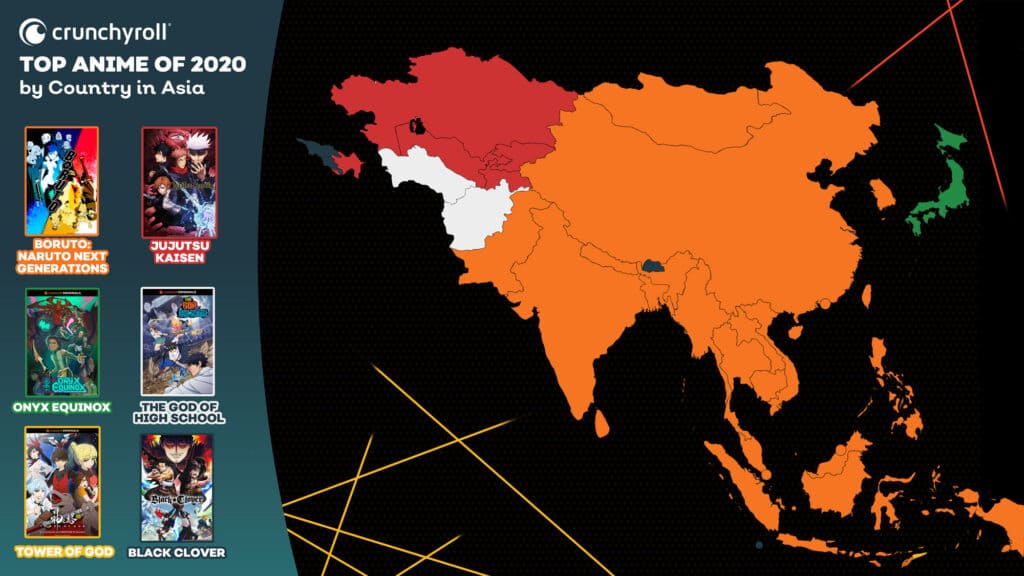 Oceania: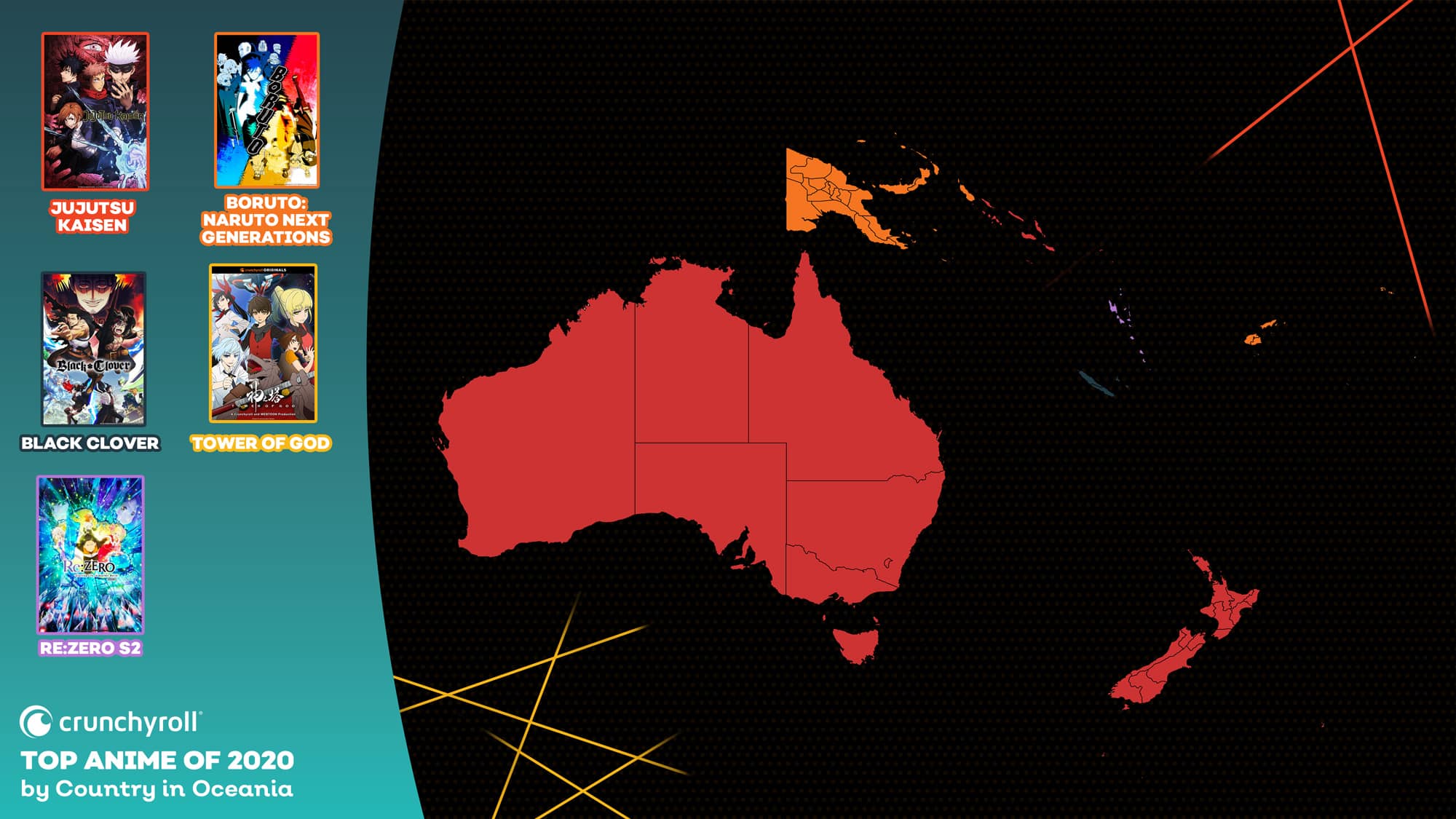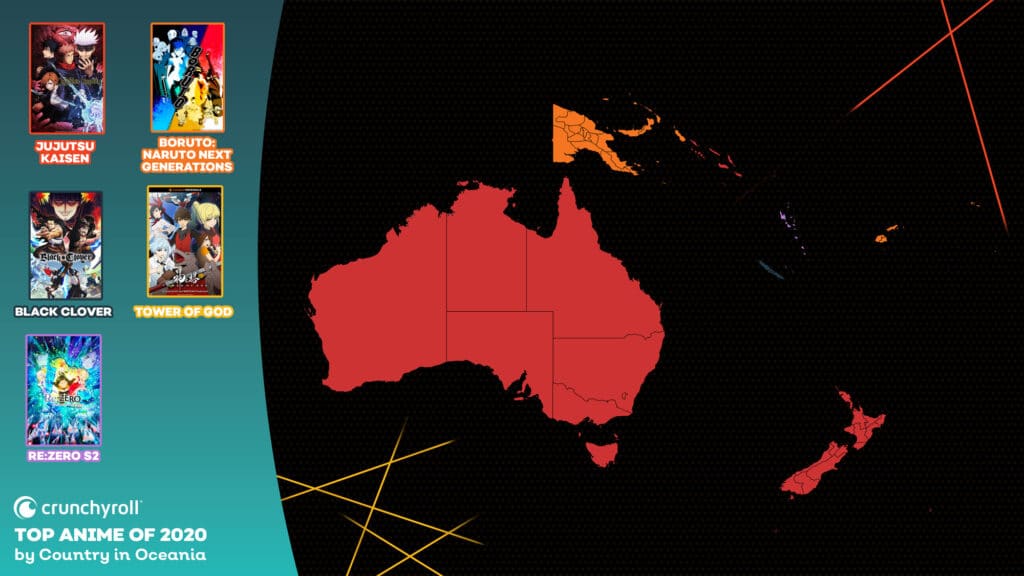 Middle East: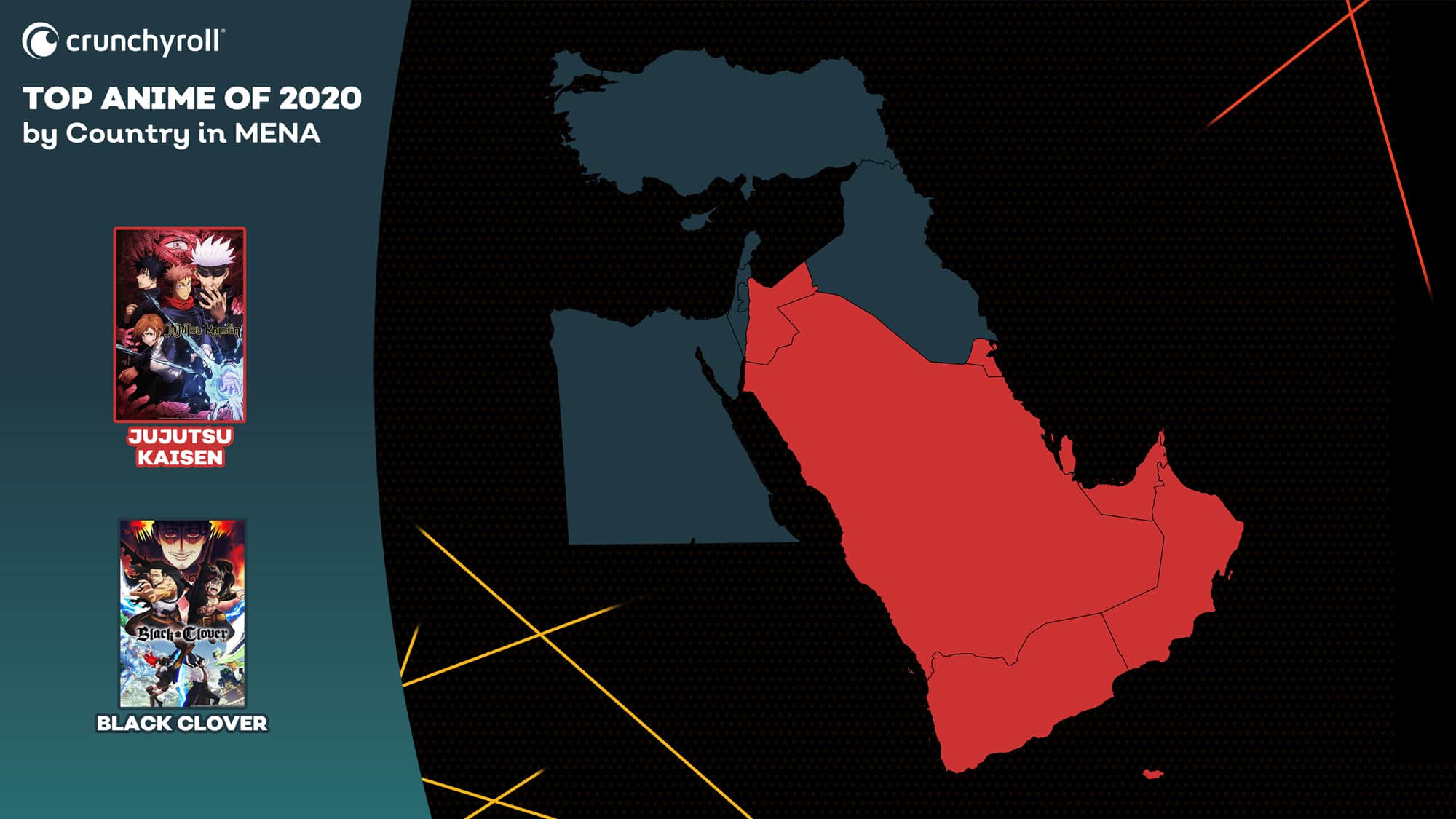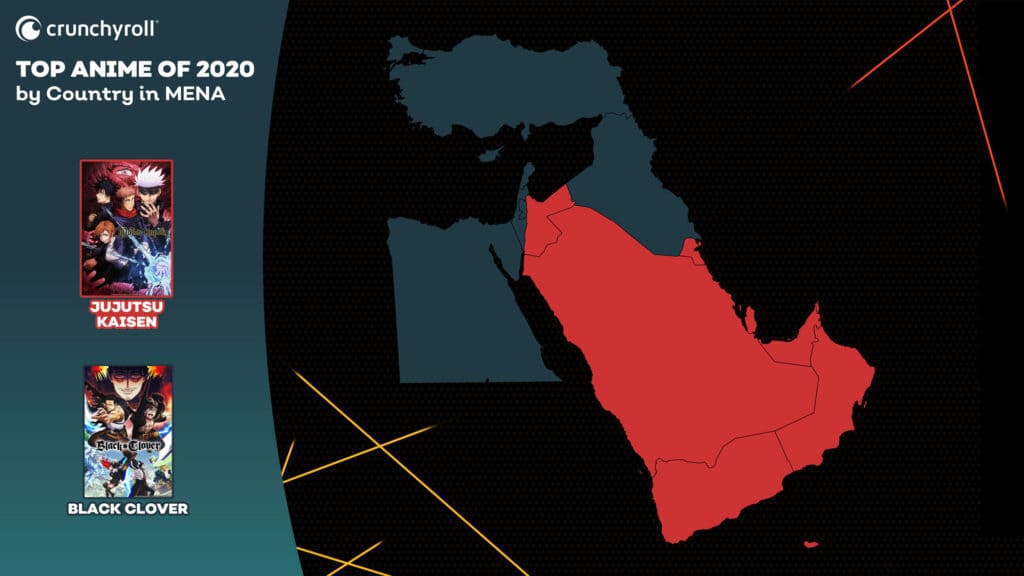 Africa: