On the official website of the anime adaptation of "Farewell, My Dear Cramer" (jap.: "Sayonara Watashi no Cramer") a new visual of the series was recently published, which you can watch later in the article.
Farewell, My Dear Cramer Anime Includes Series and Film
The anime project for "Farewell, My Dear Cramer" consists of a series that will be broadcast on Japanese television from April 2021, as well as a film entitled "Farewell, My Dear Cramer: First Touch" and will premiere in Japan on April 1, 2021.
Studio LIDEN FILMS (Akashic Records of Bastard Magic Instructor) is responsible for the production. Seiki Takuno ("Yamada-kun and the Seven Witches") is the director, while Natsuko Takahashi ("Bleach") writes the script and Eriko Itou works as a character designer. Masaru Yokoyama ("Fruits Basket") is responsible for the music and Toei is responsible for the distribution.
The manga series "Farewell, My Dear Cramer" was written by Naoshi Arakawa ("Shigatsu wa Kimi no Uso") and has been published in the "Monthly Shonen Magazine" since May 2016. Kodansha has published 13 volumes so far.
Farewell, My Dear Cramer Visual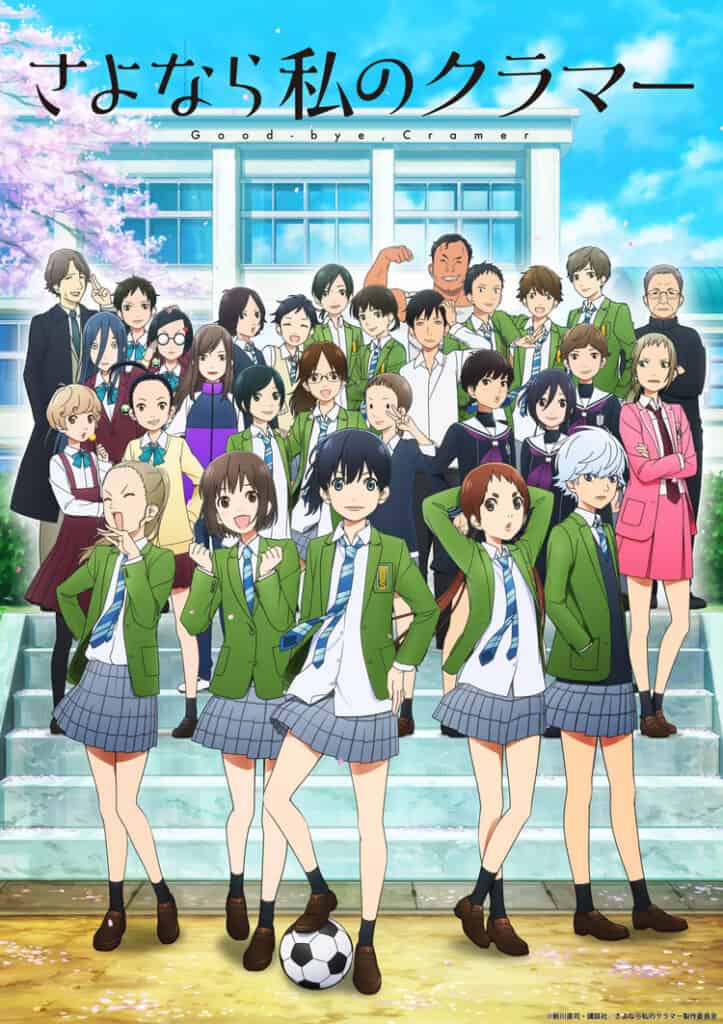 Farewell, My Dear Cramer Action
Sumire Suo is an avid football player, but has not had any significant success in middle school. But the young wing will one day receive a strange offer. Her main competitor, Midori Soshizaki, invites her to play with her in the same team in high school. But she goes further and promises her that she will "never leave her alone". Will Sumire accept the offer?