On the official website of "Full Dive: This Ultimate Next-Gen Full Dive RPG Is Even Shittier than Real Life!" a new teaser and preview of the first episode of the series were released today. You can watch both videos later in the article.
Full Dive RPG is published by AniMoon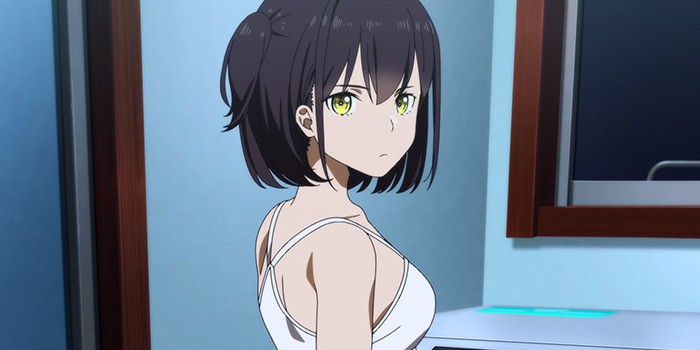 "Full Dive RPG" is directed by Kazuya Miura (The Detective Is Already Dead, Uzaki-chan Wants to Hang Out!) in the studio ENGI (The Detective Is Already Dead, KanColle, Full Dive & Uzaki-chan Wants to Hang Out!). Kenta Ihara ("Saga of Tanya the Evil") is responsible for the series composition and the screenplay, while Yuta Kevin Kenmotsu contributes the design of the characters.
The series opens on Japanese television on April 7, 2021. In this country, it was licensed by AniMoon Publishing and is to be shown in the simulcast in time for the Japanese launch in the original sound with English subtitles. However, it is not yet clear which VoD provider will do this.
The original light novel "Kyuukyoku Shinka Shita Full Dive RPG ga Genjitsu Yori mo Kusoge Dattara" by "Cautious Hero" author Light Tuchihi has been published in Japan since August 2020. Media Factory has so far published two volumes of illustrations by Youta in Japanese trade.
Full Dive RPG Teaser
Preview of the first episode
Japanese Cast
| | |
| --- | --- |
| Character | Voice actors |
| Hiro Yuki | Daiki Yamashita (Izuku Midoriya, My Hero Academia) |
| Reina Kisaragi | Ayana Taketatsu (Koneko Tojo, High School DxD) |
| Alicia | Ai Fairouz (Emily Orange, Kandagawa Jet Girls) |
| Mizarisa | Shiori Izawa (Mayumi Yoshino, Silver Spoon) |
| Kaede Yuki | Aoi Koga (Kaguya Shinomiya, Kaguya-sama: Love is War) |
| Martin | Haruki Ishiya (Saneyasu Adachi, Kono Oto Tomare!: Sounds of Life) |
| Ginji | Katsuyuki Konishi (Genzou, Hataage! Kemono Michi) |
| Tesla | Satoshi Hino (Ryou, Code Geass) |
| Souichiro Kamui | Yoshitsugu Matsuoka (Bell, DanMachi) |
Action
The average high school student Hiro Yuki came to the Full-Dive-RPG "Kiwame Quest" by chance. Created using the best technology, the game lives up to its reputation as "the nonplusultra of realism" – the graphics, the behavior of the NPC, the scent of plants and trees, and even the wind that sweeps across the skin – everything is of the highest quality.
Unfortunately, the game is already a virtual ghost town after complaints that it was a little too realistic for its own good. It's almost impossible to complete the quests because players in Kiwame Quest need to be as physically fit as they need to be in real life to complete this task. Players feel real pain when they are hit, and the healing of stab wounds takes days.