On the official website of "I Shaved. Then I Brought a High School Girl Home." (jap.: "Hige wo Soru. Soshite Joshikousei wo Hirou." was announced today that the series will start in Japan on April 5, 2021. A new trailer and a visual have also been released.
Anime is Created at Project No.9
The series is directed by Manabu Kamikita and will be produced in Studio Project No.9 ("Bottom-Tier Character Tomozaki"). Deko Akao ("Noragami") writes the screenplay, while Takayuki Noguchi ("Ro-Kyu-Bu!") works as a character designer. Dream Shift is also involved in the project.
The opening song, titled "Omoide Shiritori", is contributed by the Idol group DIALOGUE+, which was previously responsible for the opening of "Bottom-tier Character Tomozaki." You can get a taste of the song in the video below in the article.
The original Light Novel was written by Shimesaba and has been published since February 2018 with illustrations by Booota. Kadokawa Shoten has so far published four volumes in Japanese trade. A manga adaptation by Imaru Adachi has been published since November 2018.
HigeHiro Visual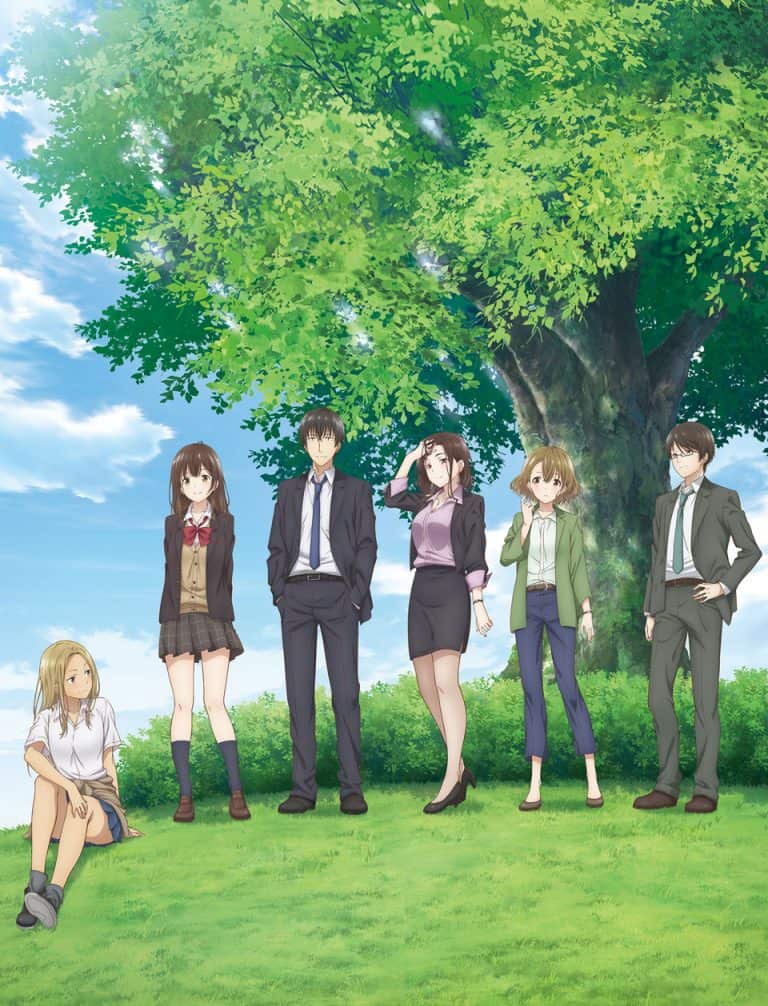 HigeHiro Trailer
HigeHiro Action
The office worker Yoshida has been smitten with his colleague Airi Gotou for the past five years. Although he finally gets a date with her, his confession is promptly rejected. Drunk and disappointed, he stumbles home and sees a high school girl sitting on the side of the road. The girl, who is looking for a place to stay overnight, tries to seduce Yoshida. Although he rejects their attempts to approach them, he invites them to his apartment.
The next morning, the girl, who introduces herself as Sayu Ogiwara, reveals that she fled from Hokkaido to Tokyo. During her six-month outing, she constantly exchanges sexual favors for a roof over her head. But Yoshida is not fooled by her attempts at seduction.
Instead, he lets them do another job, like rinsing dishes and washing laundry. Thus begins a touching relationship between an adult with a broken heart and a burnt-out high school girl.