Already at the end of the second season of Isekai Quartet, a sequel to the spin-off anime was announced. Now it has been revealed via the official Twitter account of KADOKAWA that this will be a film. You can watch a preview video below.
Isekai Quartet Film Release Date
Isekai Quartet The Movie -Another World- will be produced like the previous seasons of the anime series under the direction of Minoru Ashina in the studio PuYUKAI. The voice actors of the characters also slip back into their roles for the screen offshoot. The Japanese theatrical release is planned for 2022.
The first season of the comedy parody Isekai Quartet features characters from "Re:ZERO", "Overlord", "KonoSuba" and "Saga of Tanya the Evil". In the second season, characters from "The Rising of the Shield Hero" were added. In addition, there were short guest appearances of the "Cautious Hero" characters.
The first season of "Isekai Quartet" was broadcast on Japanese television in the spring season 2019, followed by a second season in winter 2020.
Visual of Isekai Quartet Film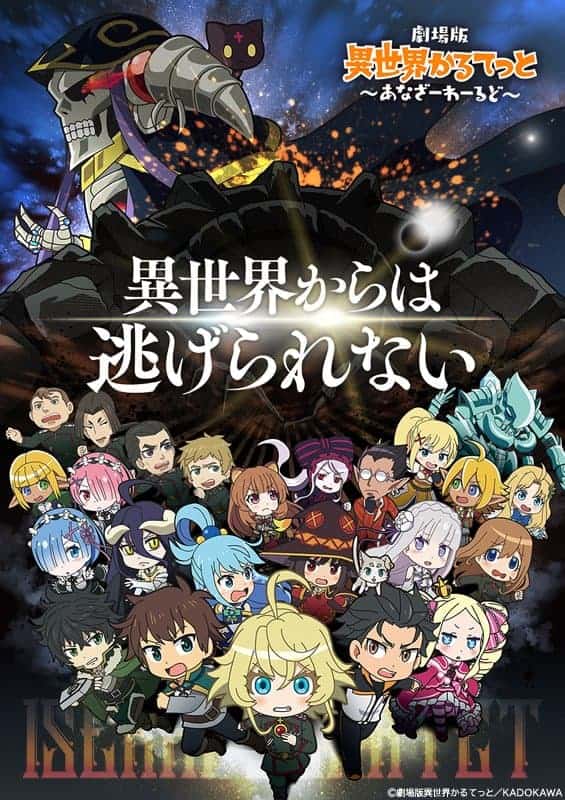 Isekai Quartet Film Teaser