On the cover of the latest issue of comic gene magazine, it was announced that Fe's action-romance "Love of Kill" (jap.: "Koroshi Ai") will receive an anime adaptation in the form of a series. A picture with the announcement can be found later in the article.
Manga Has Been Released Since 2014
Fe launched the manga series "Love of Kill" in April 2014 on the website pixiv. Since October 2015, it has been published in the "Comic Gene" magazine. The Japanese publisher Media Factory has so far published ten volumes in printed form.
Love of Kill Announcement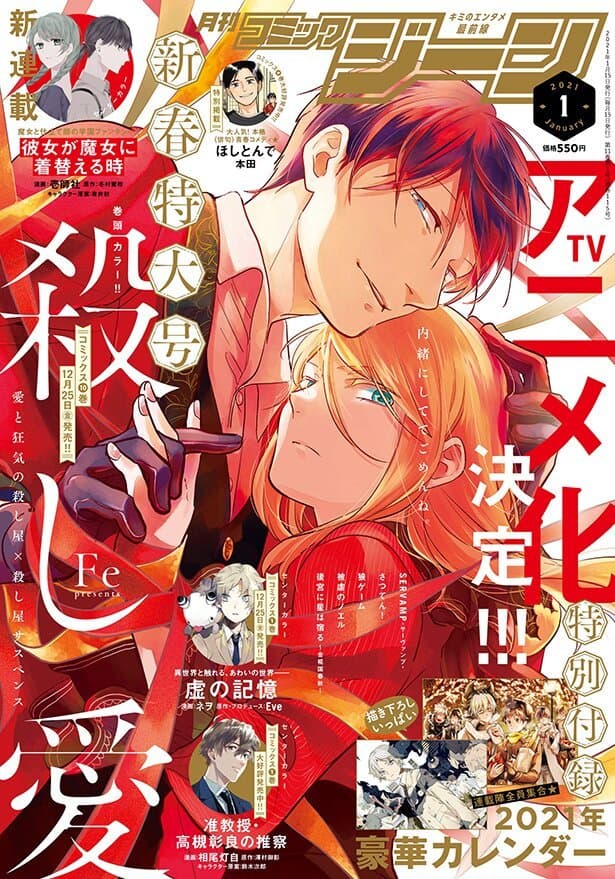 Love of Kill Action
The silent Chateau Dankworth is a bounty hunter. Their target: Son Ryang-ha, a notorious killer known for killing 18 high-ranking officials in a single night. His murders are fast, efficient and bloody. But when Son-Ryang-ha overpowers the bounty hunter at the first encounter, he reveals his own intentions: he is behind her heart.
Son Ryang-hat's attempts to attract the attention of Chateau are pretty special. He offers her gifts in the form of her current, shackled and beaten goals. He wants to do everything he can to spend more time with her. Reluctantly, Chateau takes part in this action, and so begins the cat-and-mouse game of love between two murderers.