The Japanese publisher Shogakukan announced today that the light novel "The Moon, Laika, and Nosferatu" (Japanese: "Tsuki to Laika to Nosferatu") will receive an anime implementation, which is to be launched on Japanese television later this year.
Anime is Created at Arvo Animation
Director Akitoshi Yokoyama ("Photo Kano") is responsible for the production of the series at Studio Arvo Animation ("We Never Learn!: Bokuben"). Light novel author Keisuke Makino writes the script, Hiromi Kato ("Hakkenden") acts as character designer and Yuuji Kaneko as art director.
The two main roles will include Megumi Hayashibara (Ai Haibara in "Detective Conan") as Irina Ruminescu and Kouki Uchiyama (Izumi Miyamura in "Horimiya") as Lev Leps. In addition, Satoshi Hino lends his voice to the character Mikhail Yashin, while Mikako Komatsu as Roza Plevitskaya and Hina Kino as Anya Simonyan will be heard.
The Light Novel by author Keisuke Makino and illustrator Karei has been published in Japan since December 2016 and currently comprises six volumes. A manga adaptation of Sojihogu launched on the "Comic Days" website in March 2018. In this country, both series are not yet available.
The Moon, Laika, and Nosferatu Visual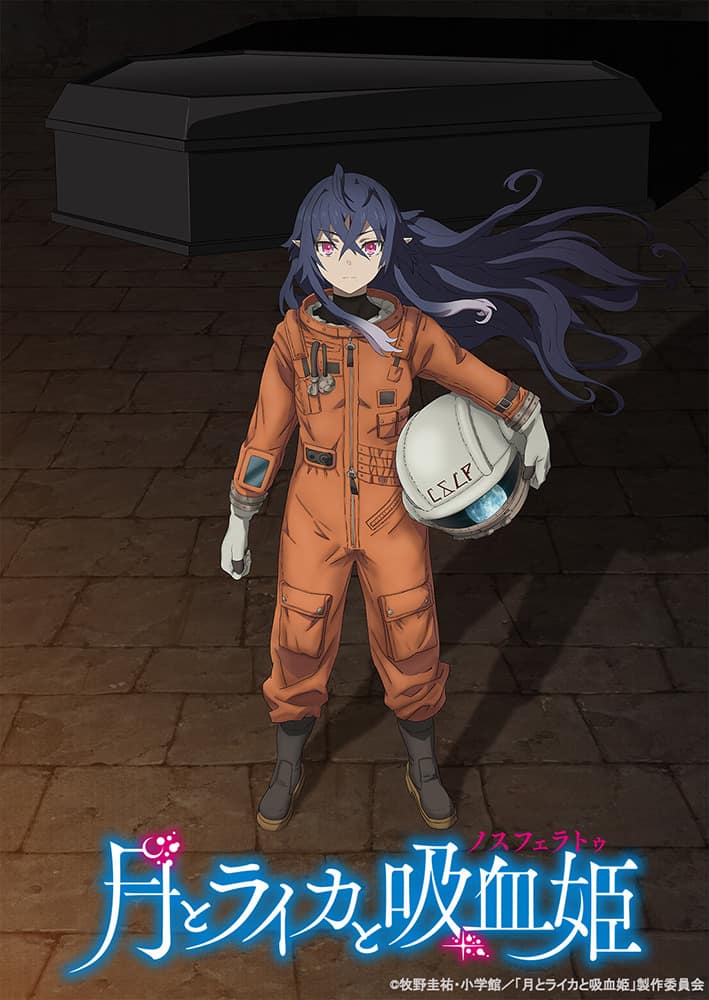 The Moon, Laika, and Nosferatu Promo
The Moon, Laika, and Nosferatu Action
The first female astronaut in human history was a vampire girl.
After the end of the Second World War, the world-dividing major powers, the Federal Republic of Zirnitra in the East and the United Kingdom arnack in the west, directed their territorial ambitions towards space. Both countries engaged in a fierce development contest.
1960 in the East: Gergiev, the supreme leader of the Republic, launched the manned space program Project Mechtat (Dream), which would be the first major step of mankind if successful. During this time, Lev Leps, a replacement astronaut candidate, is tasked with a top-secret mission: the "Nosferatu Project" – a program that experiments with vampires. Irina Luminesk will be used as a test person. Lev is supposed to monitor and train them.
Even if they are afflicted by the walls of race and the ego of the peoples, Lev and Irina share real feelings on their way into the universe.