On the official website of the anime adaptation of "Mother of the Goddess Dormitory" (Jap.: "Megami-ryou no Ryoubo-kun") it was announced today that the series will be broadcast on Japanese television from July 2021.
Series is created in the studio asread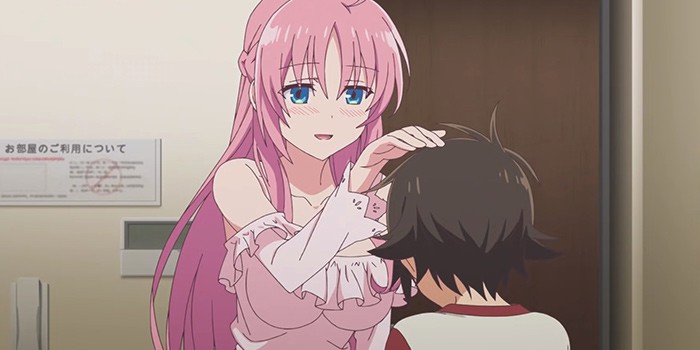 The Ecchi anime is produced in the Studio Asread (Arifureta Season 2), where Shunsuke Nakashige (Episode Director at "Sword Art Online: Alicization") takes over the direction. Masashi Suzuki ("Koe de Oshigoto!") writes the screenplay, while Maiko Okada is involved in the project as a character designer.
The leading roles are Koushi Nagumo and Atena Saotome, played by Misuzu Yamada (supporting role in "Sing Yesterday for Me") and Ayaka Nanase (Yoshino in "Sakura Quest"). Megami Ryousei is for the opening "Naughty Love" and Megami Ryousei+α for the ending "Zettai! Kimi Sengen."
The original manga was written by Ikumi Hino and has been published in the "Monthly Shonen Ace" magazine since December 2017. Kadokawa has so far published five volumes in Japanese trade. There is currently no English-language publication.
Mother Of The Goddess Dormitory Trailer
Mother Of The Goddess Dormitory Action
Nagumi Koushi is a 12-year-old boy who was abandoned by his father after their house caught on fire, leaving him to roam the streets penniless. Then one day, a girl named Minerva who finds him lying on the sidewalk takes him to a women's college dormitory, one known for housing troublesome residents, and asks him to be their "Dormitory Mother." Surrounded by older women, forced to deal with their idiosyncrasies, Koushi starts his new (somewhat ecchi) life!