VoD provider Netflix announced that it has secured a license for the film series "Sailor Moon Eternal" and will offer it worldwide as a double feature on demand.
Anime will be released in June 2021
Netflix will release both parts of "Sailor Moon Eternal" on June 3, 2021, under the title "Pretty Guardian Sailor Moon Eternal: The Movie". Among other things, an English language version is offered, as can be seen from the first trailer you can find below.
"Sailor Moon Eternal" follows on from the series "Sailor Moon Crystal", which is a re-adaptation of the original manga by Naoko Takeuchi and aired in 39 episodes between July 2014 and June 2016. The films adapt the "Dead Moon" arc, replacing the fourth season.
The studios Toei Animation and DEEN were responsible for the production of the screen readers. Chiaki Kon (Third "Sailor Moon Crystal") took over the direction, while Kazuyuki Fudeyasu ("Is the Order a Rabbit? Bloom) wrote the screenplay.
The first film has a running time of about one hour and 20 minutes and had its Japanese cinema premiere on 8 January 2021. The second film followed on February 11, 2021. The series "Sailor Moon Crystal" is available on DVD and Blu-ray.
Sailor Moon Eternal Trailer
Sailor Moon Eternal Visual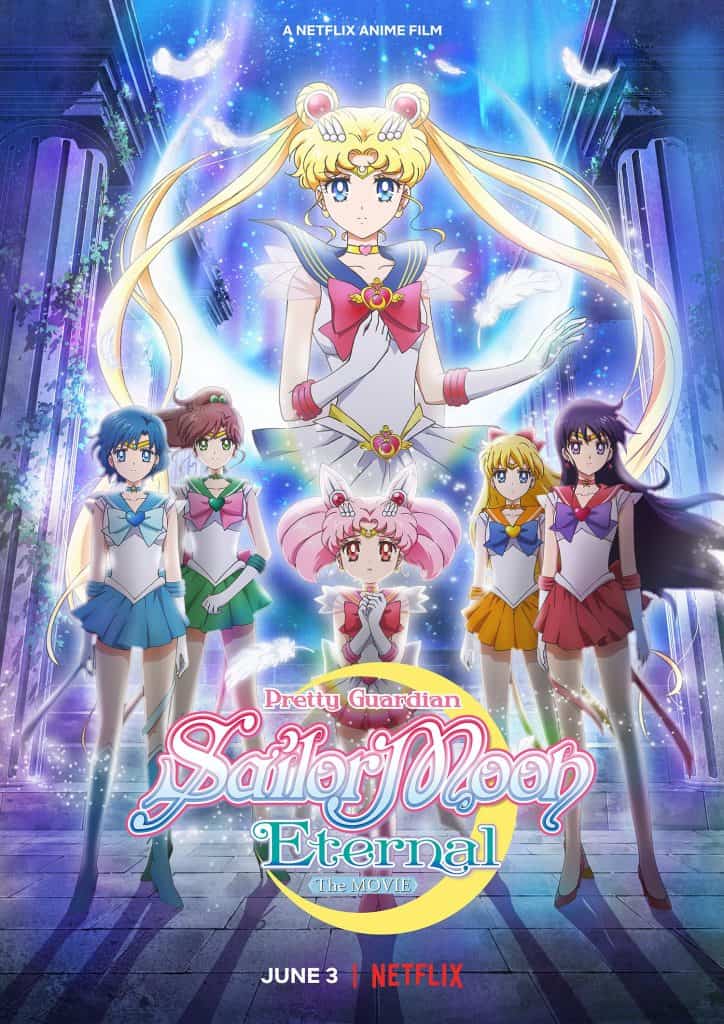 Sailor Moon Eternal Action
Bishoujo Senshi Sailor Moon Eternal serves as the fourth installment in Toei Animation's reboot of Naoko Takeuchi's original magical girl manga. The sequel was announced in January 2017 as a part of the franchise's 25th anniversary and later confirmed to be a two-part anime film covering the Dream arc.
Actually, Usagi Tsukino is a normal girl: a bit of a bit of a rap, no time for school, but always looking for great love. Until one day she meets the cat Luna, who reveals her true power and destiny to the 14-year-old. From now on, as Sailor Moon, she fights alongside the Sailor Warriors against the dark forces of the universe – for love and justice!