On the official website of the original anime "RE-MAIN" of MAPPA, a first trailer was released today, which you can watch later in the article.
RE-MAIN Original Anime Launches This Year
"RE-MAIN" is directed by Kiyoshi Matsuda ("Kakegurui") in Studio MAPPA ("Chainsaw Man Anime"). "Tiger & Bunny" screenwriter Masafumi Nishida is a chief director, sound director, script supervisor, and author of each episode.
Shiho Tanaka (animation director at "Banana Fish") implements the original character design of Aori Fujika for the animations, while the musical accompaniment of Kana Utatane (theme song from "Monster Girl Doctor") is contributed.
The series, which revolves around former water polo player Minato Kiyomizu and some of his friends, is expected to air on Japanese television later this year. However, a specific date has yet to be set.
RE-MAIN Trailer
RE-MAIN Characters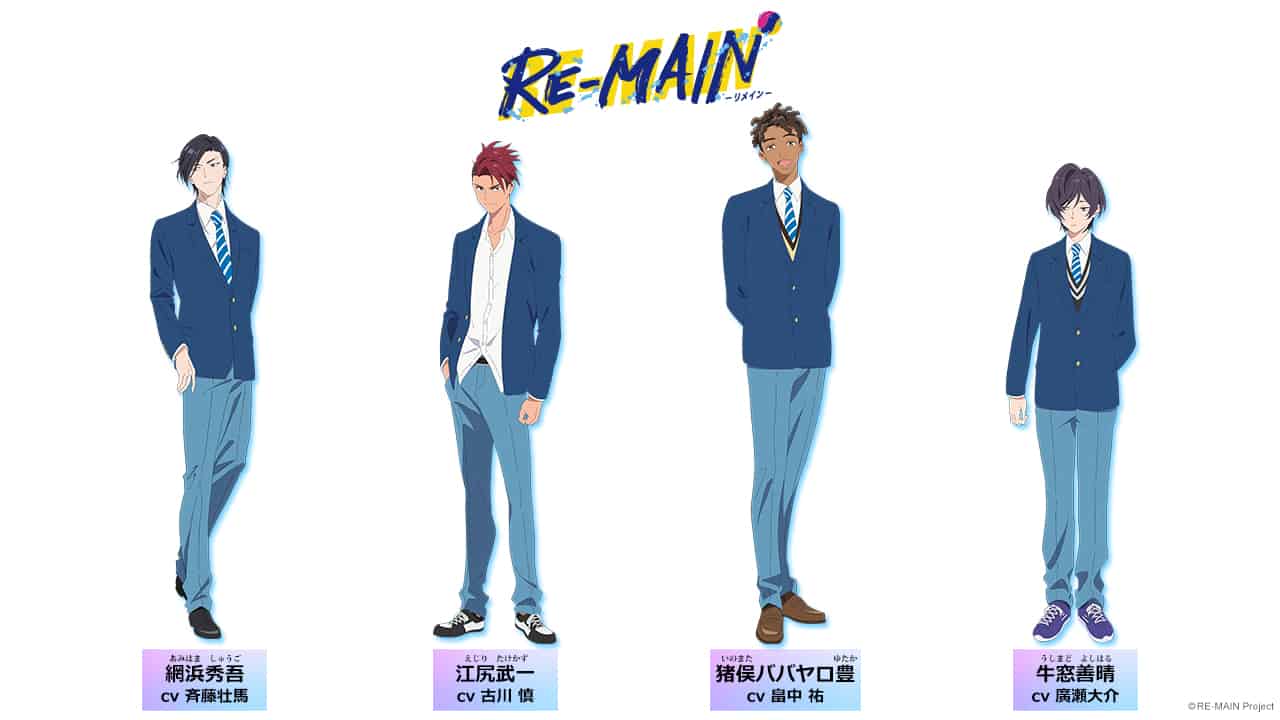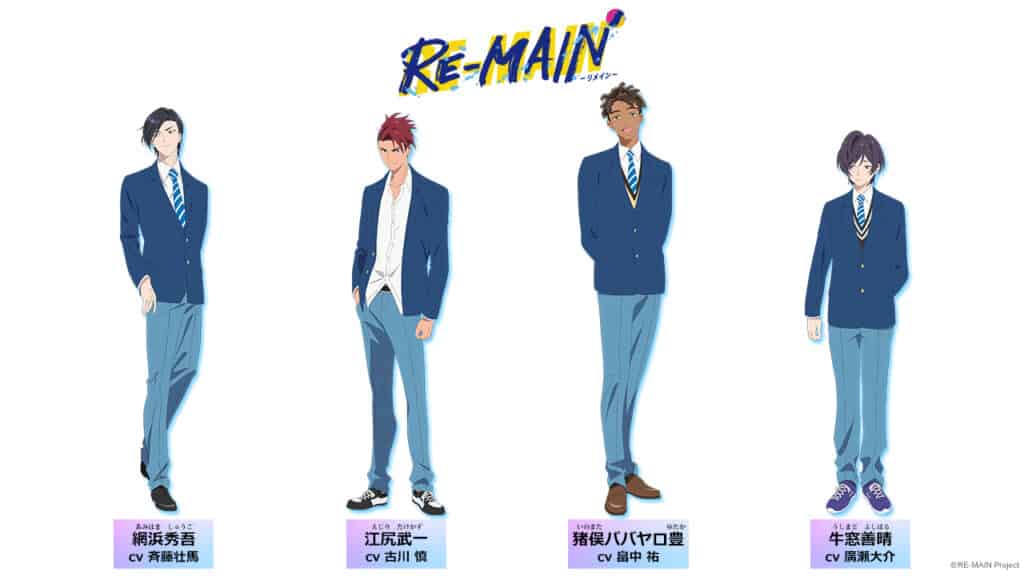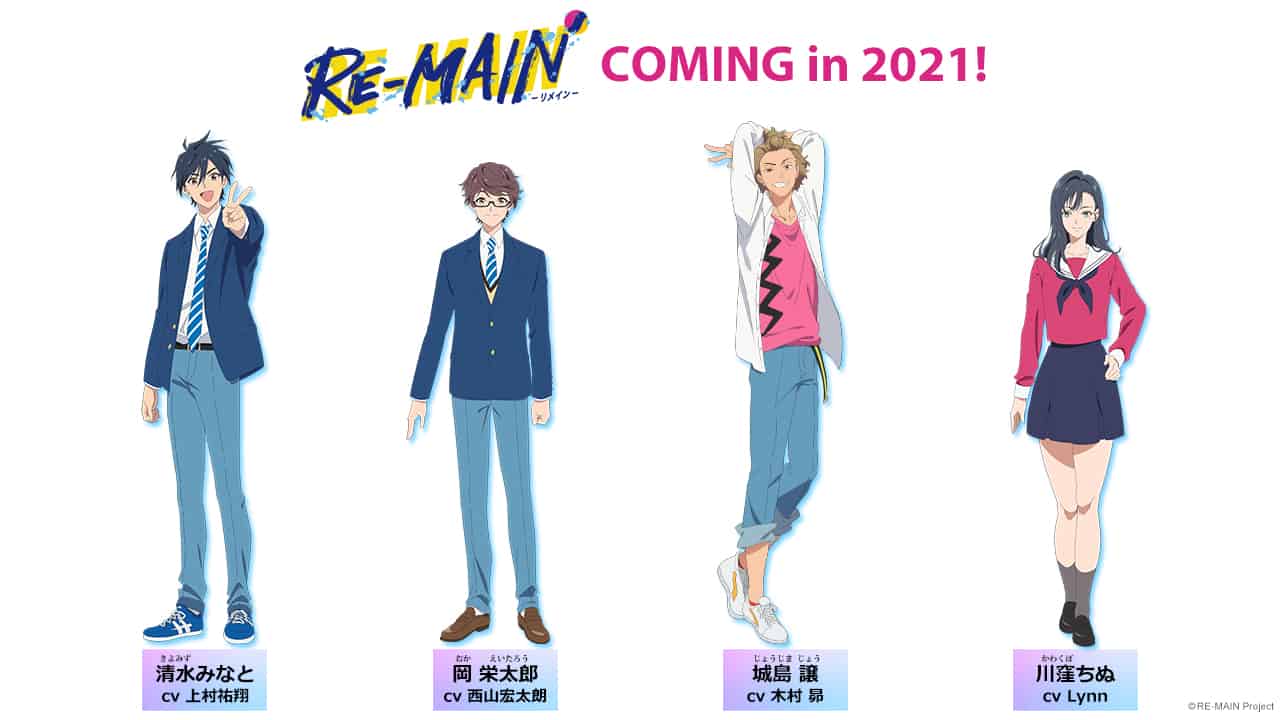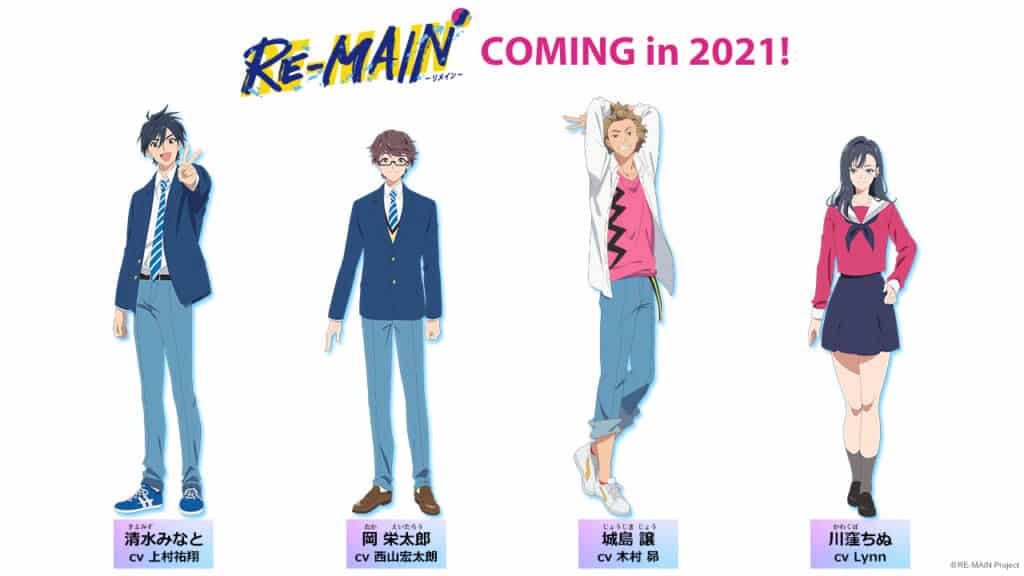 RE-MAIN Characters & Cast
| | |
| --- | --- |
| Character | Voice Actor |
| Minato Kiyomizu | Yuto Uemura (Atsushi Nakajima, Bungo Stray Dogs) |
| Eitarou Oka | Koutarou Nishiyama (Yoshiharu Hisomu, Kiznaiver) |
| Jou Joujima | Subaru Kimura (Ryouma Terasaka, Assassination Classroom) |
| Chinu Kawakubo | Lynn (Gilda, The Promised Neverland) |
| Shuugo Amihama | Souma Saitou (Tadashi Yamaguchi, Haikyu!!) |
| Takekazu Ejiri | Makoto Furukawa (Saitama, One-Punch Man) |
| Yutaka Babayaro Inomata | Tasuku Hatanaka (Denki Kaminari, My Hero Academia) |
| Yoshiharu Ushimado | Daisuke Hirose (Leonhard von Glanzreich, The Royal Tutor)) |
RE-MAIN Action
Minato stopped playing water polo because of a specific incident in the winter of his third year of middle school. When he resumes the sport with a new team in high school, he encounters many problems that come with it.